[Avail] ABU #5152 Cogwheel Bearing Model for Ambassadeur 1500C/2500C
[Avail] ABU #5152 Cogwheel Bearing Model for Ambassadeur 1500C/2500C

Our Selling Price: US$23.87 [Regular Price: US$34.10]

Model

COGWHEEL 5152 Bearing model #5152 compatible


Product Description

Compatible with part #5152 used in ABU 1500C, 2500C, Simon Shimomura Revival Ambassadeur, etc.
The two ball bearings reduce resistance during rotation, and the seven spokes minimize weight.
The part has been thinned to the utmost limit while maintaining its strength, achieving durability and weight reduction.
The synergistic effect of weight reduction and two ball bearings contributes to increased casting distance.

A new blue color has been added.
Although this part is entirely invisible from the outside, many people may want to be concerned about the parts that cannot be seen.
Please use the included washers if you are concerned about rattling when installing the product.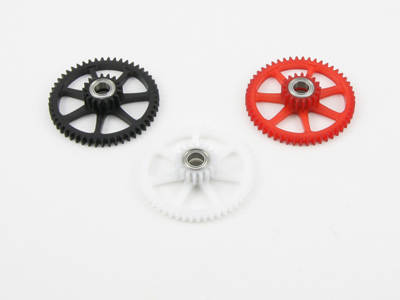 COGWHEEL 5152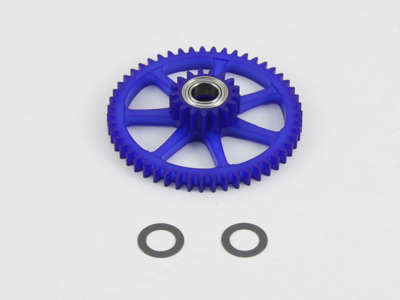 New color: Blue
Two washers for adjustment are included.


Precautions for Installation

When inserting this product into the mounting shaft, you may feel "tightness."
If this happens, first check that the cogwheel is inserted horizontally against the shaft.
At this time, if the product or the bearing in the center is tilted and forced to be inserted, the shaft and bearing may stick together, and the product may not come out.
We do not guarantee any damage caused by custom work, so please check carefully and cooperate with our careful work.


Color Variations

COGWHEEL 5152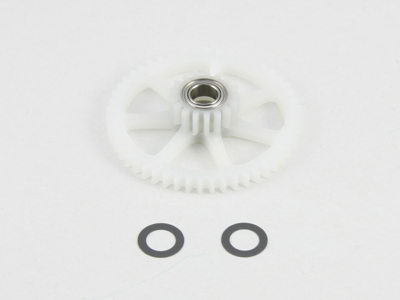 White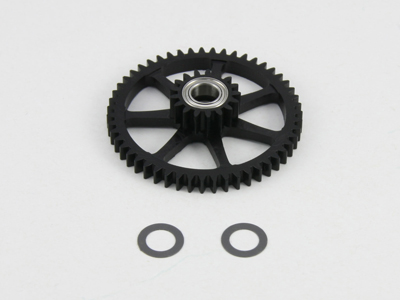 Black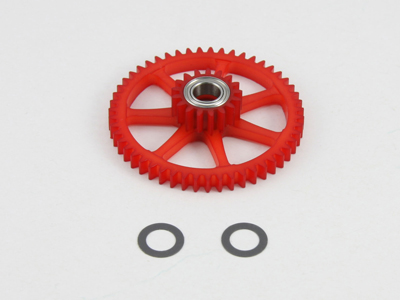 Red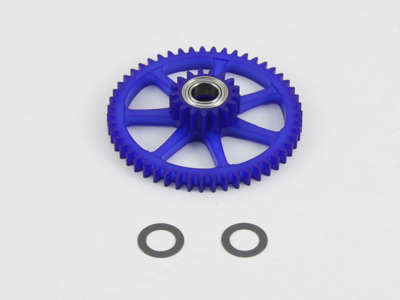 Blue


Specifications

- Basic Specifications

- Material
Body: Polyacetal resin

- Weight
COGWHEEL 5152:1.7 g

- Bearing size
7 (OD) x 4 (ID) x 2.5 (W)

Compatible Reel

ABU 1500C/2500C/Simon Shimomura Revival Ambassadeur and other reels using #5152 cogwheels

For parts using bearings, please grease up as necessary to prevent rust.