[Avail] ABU #5152 COGWHEEL
---
|Regarding the stock of AVAIL product
---
It takes us two to three days to get ready to send Avail products
because we order them from the Avail factory.
Sometimes they might be out of stock at the timing of your order.
In the case of a stockout, we refund your purchase price immediately.
---
|Type and description
---
COGWHEEL 5152
(2 ball bearing type of #5152)
COGWHEEL 23404
(2 ball bearing type of #23404)
※There are 2 types.
Please select from these models depending on your reel type.

COGWHEEL 5152

COGWHEEL 23404
The items are compatible with genuine part number 5152 and 23404.
See compatibility below for details.
The item brings reduction in rotational resistance by 2 ball bearing system,
and also weight saving by producing 7 spokes with keeping its strength.
The synagetic effect of the system and weight saving improves your further casting distance.
---
|How to replace
---
To remove genuine cogwheel
※As for removing and also attaching, please do so on your own responsibility.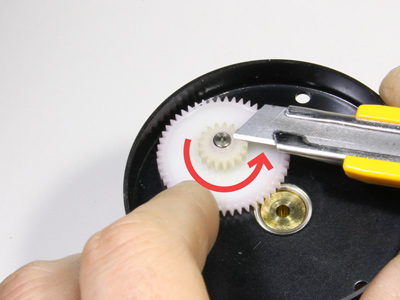 Cut off the small round protruding part at the head of the wheel as pictured above.
Press cutter blade into it as turning around the wheel.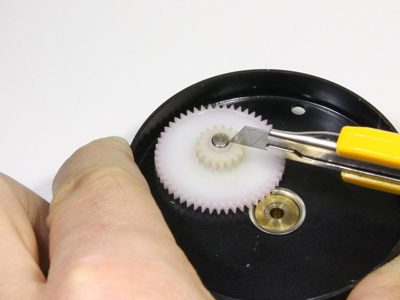 Then cut it at rights.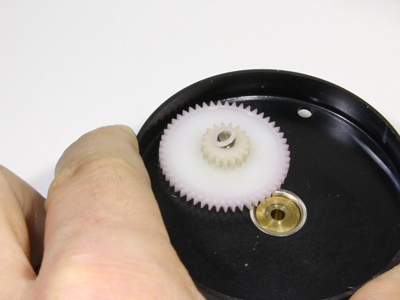 Remove the cutoff part.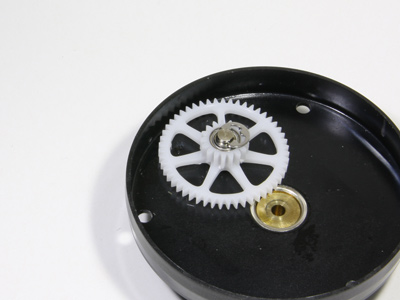 Replace the genuine one with the COGWHEEL 5152 or 23404.
Put the E-shaped ring to fix it.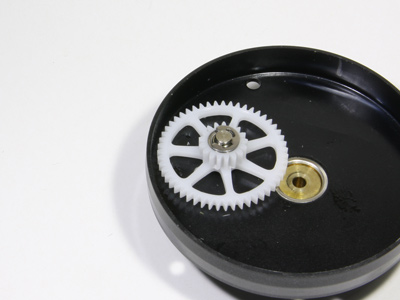 If it's rickety, please use the included washer.
---
|Spec
---
|Material
Plastic

|Weight
COGWHEEL 5152 : 1.7g
COGWHEEL 23404 : 1.6g
|Bearing size
7mm (outer diameter) × 4mm (inner diameter) × 2.5mm (width)
|Compatibility
COGWHEEL 5152 : ABU 1500C/2500C etc. (reels attached with #5152)
COGWHEEL 23404 : ABU 2600C Elite/6500CS PRO Rocket etc. (reels attached with #23404)