---

DAIWA
[1130 & 830]

18 ALPHAS AIR STREAM CUSTOM

ALPHAS AIR


---

DAIWA
[1130 & 1030]

SS AIR
T3 AIR


---

DAIWA
[1030 & 1030]

SV LIGHT LTD

21 STEEZLTD SV TW
STEEZ SV TW
STEEZ LTD SV TN
STEEZ LTD SV
STEEZ SV

21 ZILLION SV TW
20 ZILLION 10 SV TW
ZILLION TW HLC1516
ZILLION TW HLC1514
ZILLION SV TW

SS SV


---

DAIWA
[1030 & 830]

19 ALPHAS CT SV

19 Millionaire CT SV

20 TATULA SV TW
19 TATULA TW
TATULA SV TW
TATULA CT
TATULA CT TYPE-R
TATULA
TATULA HLC
TATULA HD CUSTOM

FUEGO

PX68
PX68 SPR

ALPHAS SV
ALPHAS FINESSE

TD ZILLION J-DREAM
TD ZILLION HLC/PE

凜牙 - RINGA - SSS

17 FUEGO CT

HRF PE SPECIAL


---

DAIWA
[1150 & 830]

16 VADEL BAY JIGGING

TD ZILLION
TD-Z
TD-X
TD-ito
TD-Z U.S.TRAIL

ito MONOBLOCK
Millionaire
凛牙 - RINGA - SLC

Bayard
ALPHAS
LIBERTO PIXY
PROCASTER Z
TRIFORCE


---

DAIWA
[1150 & 1030]

21 TATULA SV TW

19 Morethan PE STW

ZILLION TW HD

18 RYOGA

18 CATALINA TW

STEEZ A TW

ZILLION TW
ZILLION HD
ZILLION TWS
morethan PE SV

T3 SV
T3 MX
T3 BALLISTIC
T3

DAIWA Z

STEEZ

RYOGA
15 RYOGA SHRAPNEL
RYOGA BAY JIGGING

Millionaire Snakehead
Millionaire Blacksheep
Millionaire CV-Z

SALTIST HRF
U.S.ADVANTAGE

AGGREST

11 SMAK 100H
12 SMAK RED TUNE 100SH
13 SMAK 100SH


---

DAIWA
[830 & 830]

Presso
PX68 Finess Special Spool
SMAK RED TUNE100H


---

DAIWA
[950 & 830]

TD-X
TD-S
PROCASTER
Kronos
SMAK 100
SMAK RED TUNE 100


---






---

Megabass
[1030 & 830]

IP68
IP79


---

Megabass
[1150 & 830]

ZONDA HEDGEHOG CUSTOM R/L
ZONDA 68R/68L
ZONDA 10R/10L

ito MONOBLOCK
TD-ito
ALPHAS ito


---

Megabass
[1150 & 1030]

FX68
FX68 ROSSO
FX68 VIOLA
FX73 SV


---

---

SHIMANO
[730 & 730]

17 CALCUTTA CONQUEST BFS HG

17 Scorpion BFS XG

16 ALDEBARAN BFS XG
15 ALDEBARANBFS XG
 LIMITED


---

SHIMANO
[1030 & 730]

12 ALDEBARANBFS XG
Stephano XG/CI4+

CALCUTTA CONQUEST 50
CALCUTTA 50
CALCUTTA XT 50


---

SHIMANO
[1150 & 1030]

18 BANTAM MGL

19 ANTARES
18 ANTARES DC MD XG
16 ANTARES DC

17 EXSENCE DC

16 METANIUM MGL

21CALCUTTACONQUEST
15-18 CALCUTTA CONQUEST 300-400
15-16 OCEA CONQUEST 300

17 GRAPPLER


---

SHIMANO
[1030 & 1030]

18 SLX MGL

19 Scorpion MGL

18 ALDEBARAN MGL

17 CHRONARCH MGL
14 CHRONARCH CI4+

16 CASITAS MGL

15 ALDEBARAN
09 ALDEBARAN Mg

21ANTARES DC
12 ANTARES
ANTARES AR
ANTARES DC

15 Metanium DC
13 Metanium
07 Metanium Mg/MgDC
05 Metanium XT

17 Scorpion DC
16 Scorpion 70
14 Scorpion 200
11 Scorpion DC
10 Scorpion XT 1000
09 Scorpion XT 1500
04 Scorpion MG 1000
00 Scorpion 1000
97 Scorpion 1500

15 CURADO
14 Brenious
16 Stile

15 CITICA

CALAIS DC
CORE
CAENAN
CAIUS

14 CALCUTTA CONQUEST
CALCUTTA CONQUEST DC
CALCUTTA CONQUEST
CALCUTTA XT
CALCUTTA
CARDIFF

SPEED MASTER
Quickfire White
AXIS
Amenista
BARCHETTA
BIOCRAFT
BAY GAMR
CURADO
16 炎月 - ENGETSU -
炎月 - ENGETSU -
Salty One





---

RYOBI
[950 & 830]

VARIUS
iXORNE


---

RYOBI
[1030 & 830]

Caspro METAL


---

tailwalk
[1150 & 1030]

ELAN MICRO TUNE
SUPER ELAN
ELAN MTX
ELAN VTN
ELAN PR
ELAN PG
ELAN DG
ELAN LS
ELAN
TRINIS NEO


---




---

AbuGarcia
[1150 & 1030]

Revo 2018-2019model
[ ROCKET, BEAST, BIGSHOOTER COMPACT 8/7, ELITE 7/6 IB, ELITE8 IVCB, X, WINCH, SX ]

18 ROXANI
[ POWERSHOOTER, BF8, 7/8 ]

Revo 2017
[ LC6, LV7, LT7 ]

Revo 2016
[ LTX-BF 8, SLC-IB 7/8, ALC-BF 7, ALC-IB 6/7 ]

Revo 2013
[ Elite Aurora 64 Limited, BLACK 9,. Elite 7/8, Elite IB 5/7/ROCKET 9, Power Crank 5/6, BIGSHOOTER COMPACT, STX, SX, S, BEAST, Premier, Inshore, Winch )

Revo LTX
[ LTX, LTZ, Deez6, MGX, MGXtreme, LT, LT6, ALT ]

Revo
[ Elite, EliteII, CB, IB, AURORA, Akatsuki, PowerCrank, STX, SX, S, KTF, SKEET REESE, Premier, Inshore, Winch )

DECIDER 7

XROSSFIELD

Orra
[ Orra SX, Orra RF, Orra Winch ]

SALTY STAGE Revo
[ BJ, Orra RF )

MAX 2016
[ Black Max, Silver Max, Pro MAX )

MAX 2012
[ Black Max, Silver Max, Pro MAX ]


---

AbuGarcia
[1040 & 1030]

Morrum ZX
[ MAG, IVCB ]
Morrum SX
[ MAG, ULTRA MAG, IVCB ]


---

AbuGarcia
[1150 & 1150]

Revo
 BIG SHOOTER
 Toro Winch
SALTY STAGE Revo
 LJ-1, LJ-3
Morrum SX High Speed
ambassadeur 1500C,1600C,2500C,2600C,3500C


---

AbuGarcia
[1050 & 1030]

MAX OLD Model
[ProMAX , Silver Max , Black Max]


---

AbuGarcia
[1040 & 1040]

Ambassadeur
 4600C, 5500C, 5600C, 6000C, 6500C, 6500C


---

AbuGarcia
[1030 & 1030]

Ambassadeur
 4600C, 5500C, 5600C, 6000C, 6500C, 6500C *OLD MODEL


---






---

PFLUEGER
[1150 & 1030]

Patriarch
SUMMIT
Asaro


---






Click here!!
Instructions for Bearing Replacement
How to replace spool bearings of SHIMANO, DAIWA, ABU baitcasting reels



AIR BFS Bearing

---
New model of AIR bearing, which has overwhelming rotation capacity, is now released. The new model is really good at cost performance.
The housing of AIR BFS [Bait Finesse Special]is detachable so that you can replace just the bearing when it become worn.
The super micro ball, which is feature of AIR bearing, is high-precision stainless-steel. The rotation is very smooth and silent.
The performance is quite helpful to cast light-weight lures.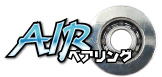 AIR Ceramic Bearing
---
super-high rotation bearing corresponding to the finesse fishihg with a baitcast reel which specializes the lure up to about 1g-14g
By the adoption of a small-diameter ceramic ball and high-strength molding housing,
you can cast lures of the MAX 1oz class, not to mention what is most suitable for finesse fishing with baitcast reel.
The bearing is NOT a weak design for exclusive use to finesse fishing with baitcast reel.
Having a rotary response by casting a ultra lightweight lure, you can taste the same sense as the use of normal bearing.
Once you try the "AIR" and cast it, you can feel the difference.
Please experiance the ultimate rotation performance of " AIR bearing".
| | | |
| --- | --- | --- |
| | | AIR HD Ceramic Bearing |
---
"HD[Heavy Duty]" version of AIR ceramic bearing known for ultimate rotational performance!
The bearing is made up of a combination of high accuracy ceramic balls and rust resistant HRCB metal. Then it achieves the highest performance level of rotation and antirust effect.
It covers every type of fishing style such as "bait fineness", long casting with heavy lure, jigging at saltwater etc..
Thus this is all-round bearing with an excellent rotation & strong rust resistance.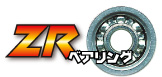 ZR Bearing
---
The all-round bearing, with super-long casting specifications, handling lure weight from 5g to 50g or more.
The stable rotary performance achieved by highly precise stainless steel brings the growth of comfortable flying distance.
While being reasonable, the cast feeing is much better than ordinary ceramic bearing use.
It is all stainless steel bearing of HEDGEHOG STUDIO's specialty.
The surface of the bearing is open type and the back side is shield type, which improves the maintenance performance.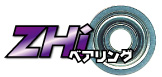 ZHi Bearing
---
With its excellent durability, it can manage to do jigging with 100g weight or more.
HRCB antirust-proof performance is more than ten times better than that of conventional stainless steel bearings.
Although the rotary performance is equivalent to ZR basically, the bearing has still more antirust performance against salt water.
This is also all-round bearing which bears severe situation, for example long casting and deep jigging from shore such as the surf and rocky area.
By applying both-sided shield, it prevents dust and seawater from penetrating the inside of bearing.