[Avail] Spinning Handle 2 for SHIMANO (HDSP-S2)
[Avail] Spinning Handle 2 for SHIMANO (HDSP-S2)


Our Selling Price: US$75.46 [Regular Price: US$107.80]
│Spinning Handle 2 for SHIMANO

HDSP-S2-350 35mm
HDSP-S2-375 37.5mm
HDSP-S2-400 40mm
HDSP-S2-425 42.5mm
HDSP-S2-450 45mm


│Description

area trout and, light Salt games such as, improvement of balance improvement and winding sensitivity at the time of retrieval in the spinning reel of small size, can be lighter in total.
Knob as you can use the one you like best, not included dare.
Avail made knobs and, genuine knob of course, Shimano A type and Daiwa S size, but also third-party knob compatible with them is available.

Waterproof packing included with the genuine handle is a specification that can not be transplanted.


・ more information about the suitability of the knob

◆Yumeya handle knob type A
You need resin color

◆DAIWA handle knob S replaceable
you do not need resin color

◆Avail knob
You need resin color

* The ABU-made knob does not comply.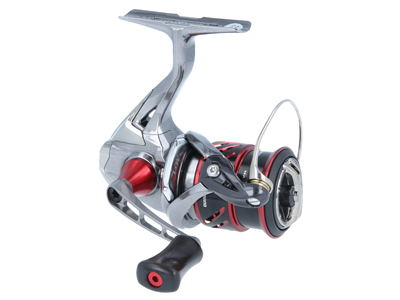 16 STRADICCI4+ C2000HGS
HDSP-S2-450 GUNMETAL
spinning handle skirtS RED
Flat Wooden Handle Knob Black Ebony Right Twist
S-TRAD Handle Knob Screw RED


│About handle accessories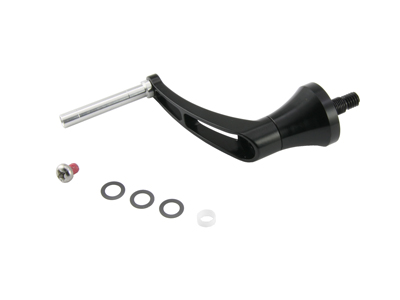 photo will be the accessory in the case of selecting the handle body in black.

1 Handle body, 1 the steering wheel knob fixing screw (+ Nabebisu), 1 resin color for Shimano knob, 3 adjusting washers (please adjust placed only if there is a "play" in the steering wheel knob). Skirt attached to the handle will be the main body and the same color.
* ball bearing is not included.
Or purchased separately, please use a ball bearing or color that comes with the genuine handle.
(Size: 7x4x2.5)


│customize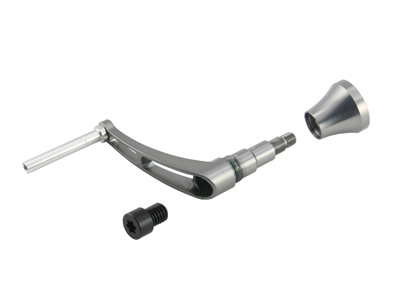 the handle body of a spinning handle 2 is capable of decomposition as shown in the photograph.
By providing a different color of the skirt, it is capable of color change.

│Color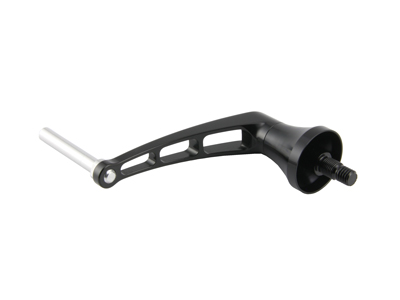 BLACK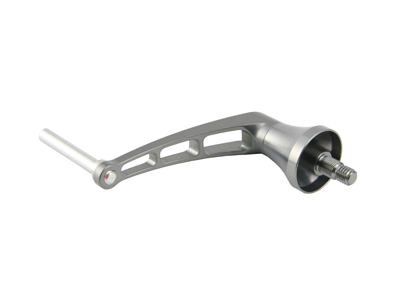 GUNMETAL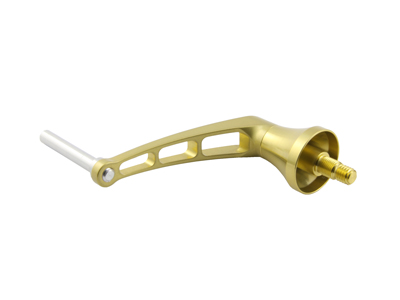 CHAMPAGNE GOLD


│Specification

Length
length will be the center-to-center distance between the center of the handle shaft and the handle knob shaft.


│Weight

the weight of the table below is the weight of the handle body.
Knob fixing screw, resin color, does not include bearings for the handle knob.

・Weight
HDSP-S2-350 35mm:5.9g
HDSP-S2-375 37.5mm:5.9g
HDSP-S2-400 40mm:6.1g
HDSP-S2-425 42.5mm:6.2g
HDSP-S2-450 45mm:6.3g


│compatible models (verified models in our company)

SHIMANO

10-18 Stella 1000-C2000 class
12-17 Vanquish 1000 -C2000 class
08 Cardiff area 1000-C2000 class
15 STRADIC 1000-C2000 class
12 RARENIUM CI4+ 1000-C20000 class
15 EXSENCE LB C2000MDH
14 BB-X HYPER FORCE compact model 1700-C2000 class
16 STRADICCI4+ C2000S class
17 SoareCI4+ 500S
* compatible models is the plan to increase sequentially.


│genuine handle length

・genuine handle-reels each size length

Reel Size /handle length
500S/35mm
1000S/40mm
1000PGS/35mm
C2000S/40mm
C2000HGS/45mm