Guide
Shopping Process
Add items to cart
Add items to your cart by clicking on the Add to Cart button for each item you want to buy.
Confirm cart contents
Once you've added everything you want to your cart, click the View Cart button. On this page, confirm the contents of your cart, and then click Check Out.
Check out
You will be prompted to log in or create an account, or check out as a guest. Choose the option you desire and follow the steps that appear.
Confirm order details
You will receive an order confirmation email after completing the checkout process. Please ensure all details are correct, and contact us if there are any problems or questions.
Receive items
The last step is waiting to receive your order. Depending on the shipping option selected, this may take some time. Once you receive your items, enjoy! Again, if there are any problems with your order, please don't hesitate to contact us and we'll do our best to help fix the issue. Happy shopping!
Shipping & Handling
Expedited Shipping (by a courier assigned depending on the destination)
| ZONE 1 (20) | ZONE 2 (20) | ZONE 3 (22) | ZONE 4 (25) | ZONE 5 (30) |
| --- | --- | --- | --- | --- |
| US$20.00 | US$20.00 | US$22.00 | US$25.00 | US$30.00 |
| ZONE 6 (35) | ZONE 7 (37) | ZONE 8 (39) | Viet Nam | French Polynesia |
| US$35.00 | US$37.00 | US$39.00 | US$20.00 | US$50.00 |
* No shipping on Saturday, Sunday, and Japanese National Holidays

Basically we use couriers either DHL or FedEx to ship your order.
- We select a courier depending on destination and package size.
- To Russia, now we use FedEx only because DHL doesn't accept due to the COVID-19 situation.
- To China, we use Express Mail Service(EMS) by Japan Post only.
- If your address is a Remote Area assigned by DHL as well as FedEx, we will use YAMATO Transport taken over by UPS after departing from JAPAN.


Note: Remote Area Surcharge by DHL Express or FedEx - US$25.00
This surcharge applies when a shipment is delivered to a location that is distant or difficult to serve. The Remote Area surcharge is applied by DHL Express or FedEx.
* If you want us to ship by DHL Express or FedEx even if your address is designated as a Remote Area, please contact us.
We need to ask you for this surcharge in that case.



ZONE 1 : Korea(South), Taiwan

ZONE 2 : Brunei Darussalam, Hong Kong, Indonesia, Macao, Malaysia, Philippines, Singapore, Thailand,

ZONE 3 : American Samoa, Bangladesh, Bhutan, Cambodia, Cook Islands, Fiji, India, Kiribati, Laos, Marshall Islands, Federated States of Micronesia, Myanmar, Nauru, Niue, Northern Mariana Islands, Palau, Papua New Guinea, Saipan, Samoa, Solomon Islands, Tahiti, Timor-Leste, Tonga, Tuvalu, Vanuatu, Wallis and Futuna

ZONE 4 : Afghanistan, Albania, Algeria, Andorra, Angola, Armenia, Australia, Austria, Azerbaijan, Bahrain, Belarus, Belgium, Benin, Bosnia and Herzegovina, Botswana, Bulgaria, Burkina Faso, Burundi, Cameroon, Canada, Cape Verde, Chad, Congo, The Democratic Republic of Congo, Cote d'Ivoire, Croatia, Cyprus, Czech Republic, Denmark, Djibouti, Egypt, Eritrea, Estonia, Ethiopia, Faroe Islands, Finland, France, Gabon, Gambia, Georgia, Germany, Ghana, Gibraltar, Greece, Greenland, Guinea, Holy See(Vatican City State), Hungary, Iraq, Ireland, Israel, Italy, Jordan, Kazakhstan, Kenya, Kuwait, Kyrgyzstan, Latvia, Lebanon, Lesotho, Liberia, Libyan Arab Jamahiriya, Liechtenstein, Lithuania, Luxembourg, The former Yugoslav Republic of Macedonia, Madagascar, Malawi, Maldives, Mali, Malta, Mauritania, Mauritius, Mexico, Republic of Moldova, Monaco, Mongolia, Morocco, Mozambique, Namibia, Nepal, Netherlands, New Zealand, Niger, Nigeria, Norfolk Island, Norway, Oman, Pakistan, Palestinian Territory,Occupied, Poland, Portugal, Puerto Rico, Qatar, Romania, Russian Federation, Rwanda, San Marino, Saudi Arabia, Senegal, Serbia, Seychelles, Slovakia, Slovenia, Spain, Sri Lanka, Swaziland, Sweden, Switzerland, Syrian Arab Republic, Tanzania, Togo, Tunisia, Turkey, Uganda, Ukraine, United Arab Emirates, United Kingdom, United States, Uzbekistan, Zambia, Zimbabwe, Virgin Islands,U.S.

ZONE 5 : Anguilla, Antigua and Barbuda, Argentina, Aruba, Bahamas, Barbados, Belize, Bermuda, Bolivia, Cayman Islands, Chile, Colombia, Costa Rica, Dominica, Dominican Republic, Ecuador, El Salvador, French Guiana, Grenada, Guadeloupe, Guatemala, Guyana, Haiti, Honduras, Jamaica, Martinique, Montserrat, Netherlands Antilles, Nicaragua, Panama, Paraguay, Peru, Saint Kitts and Nevis, Saint Lucia, Saint Vincent and the Grenadines, Suriname, Tokelau, Tortola, Trinidad and Tobago, Turks and Caicos Islands, Uruguay, Venezuela, Virgin Islands,British,

ZONE 6 : Brazil, Guernsey, Jersey, Montenegro, Tajikistan, Turkmenistan

ZONE 7 : Cuba, Falkland Islands(Malvinas)

ZONE 8 : Central African Republic, Comoros, Equatorial Guinea, Guam, Guinea-Bissau, Mayotte, New Caledonia, Reunion, Saint Helena, Sao Tome and Principe, Sierra Leone, Somalia, Sudan, Yemen

Other Area : French Polynesia, Viet Nam

Certain items may affect shipping rate.



Express Air Mail EMS(Shipping Cost by Destination)
| Iran | Iceland | South Africa | Viet Nam | |
| --- | --- | --- | --- | --- |
| US$25.00 | US$26.00 | US$26.00 | US$20.00 | |
YAMATO TRANSPORT
Certain items may affect shipping rate.


Tax
Item prices do not include tax. Taxes will be added on checkout.
Payment
PayPal
Credit Card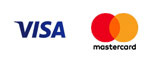 Icon Explanations
| | |
| --- | --- |
| | New Items |
| | Recommended Items |
| | Popular Items ranking : No.1 to 5 |
| | Shipping will be free of charge if your purchase includes this item. |
System Requirements
Internet Browser

Windows: Microsoft Edge, Firefox, Google Chrome

Mac macOS 10.15 or higher: Safari, Firefox, Google Chrome

iPad iOS 12.0 or higher: Safari

Android Tablet 6 or higher: Chrome
Cookies

Internet browser must be set to accept cookies from ocnk.com.
SSL

This website uses SSL to send and receive data safely over the internet.
SSL is a data encryption system used to protect your privacy.