[Avail] ABU 4 Point Brake for Ambassadeur 2500C, SX Hi-speed (4P-BRAKE-25C, 4P-BRAKE-25C Type2, 4P-BRAKE-SXHS)
[Avail] ABU 4 Point Brake for Ambassadeur 2500C, SX Hi-speed (4P-BRAKE-25C, 4P-BRAKE-25C Type2, 4P-BRAKE-SXHS)


Our Selling Price: US$15.40 [Regular Price: US$22.00]
Model

4P-BRAKE-25C (only for 2500C genuine brake plate)
4P-BRAKE-25C Type2 (for Avail brake plate)
4P-BRAKE-SXHS (for Morrum SX Hi-speed)



Description

The genuine 2-point brake (centrifugal brake) can be converted to a 4-point brake.
Recommended for those who experience backlash due to insufficient braking force with the genuine brakes.
The two black versions fit Ambassadeur 1500C, 2500C, 3500C, etc., while the white version fits all SX Hi-speed sizes.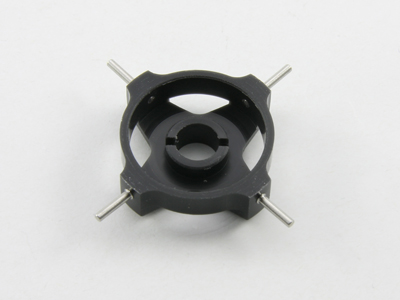 Brake blocks can be mounted in four locations.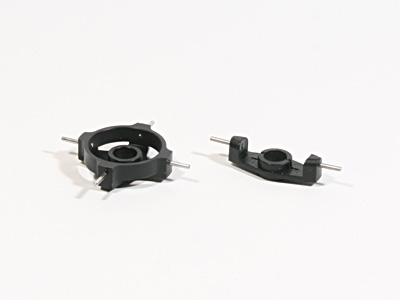 On the right is the genuine part. (#10211)


Comparison of 4P-BRAKE-25C and 4P-BRAKE-25C Type2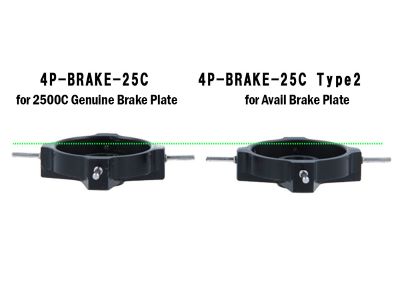 The height of Type 2 has been changed to prevent interference with the brake plate ring.
Use Type 2 when using [Avail] Abu Brake Plate for Ambassadeur 2500C IAR/2500C/2501C.
If a genuine brake unit or an older type is used, modification will be required.

Type 2 can also be used with genuine brake plates.


How to use

Pull out the genuine part and install it in its place.
The fit is a little tight, but push it in until it stops.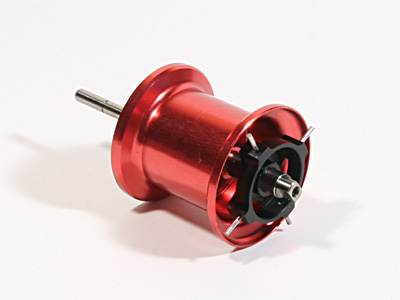 After installation

When installing or removing the 4-point brake, hold down the ring-shaped portion between the pins because the pins will move inward if the pin portion is held down strongly.
The same will be true for SX Hi-speed.
Install it where the genuine one was stuck.


Compatible reels

4P Brake 4P-BRAKE-25C/4P-BRAKE-25C Type2 Black
- ABU Ambassadeur 1500C/2500C/2501C(including IAR)
- ABU Ambassadeur 1600C/1601C/2600C/2601C(including Elite)

4P Brake 4P-BRAKE-SXHS White
- ABU Ambassadeur Morrum SX 1600C Hi-speed
- ABU Ambassadeur Morrum SX 1601C Hi-speed
- ABU Ambassadeur Morrum SX 3600C Hi-speed
- ABU Ambassadeur Morrum SX 3601C Hi-speed


Spec

- Basic Specifications (Same for both 2500C and SX Hi-Speed)

Material

Body: Polyacetal resin
Pin: Stainless steel

Weight

Approx. 0.9g
(Maximum number of brake blocks installed)
4 pieces