[IOS Factory] Double Handle Offset [for DAIWA, ABU, SHIMANO]
[IOS Factory] Double Handle Offset [for DAIWA, ABU, SHIMANO]


Our Selling Price: US$74.80 [Regular Price: US$88.00]
■Product concept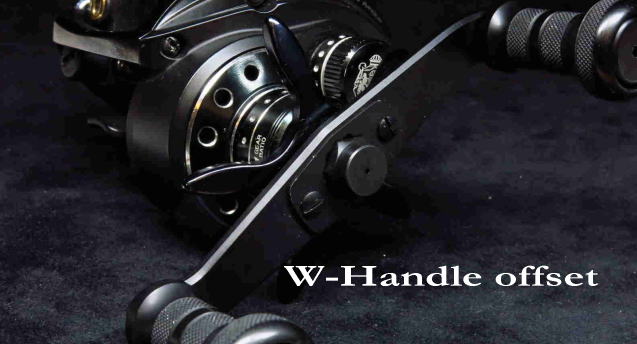 Strongly is the ideal of the handle, lightly, light anyone that easily wound without rust in concept to startle and tough handle plate.

Gunma University Faculty of Science and Technology under the supervision of the original, physical, up-to-date stress analysis in a FEM analysis ideal offset shape data based on the ergonomic also physical of the (finite element analysis).

90mm or experience any more of winding of power in a smooth 85mm class of returns Ease of conventional finger at the time of retrieval. The material is corrosion-resistant anodized super-duralumin, which is the aircraft for the material.

Double handle overturned stereotypes of same: an advanced level. Use applications are infinite, from dead slow retrieve of I-type lure of a bus that require high sensitivity anyway Lily putt that toughness is required crowded heavy cover of snakehead games and such as rock phishing and jigging in Salt,
giving up until now length and lightness has been is opening up the possibility of a new game phishing become a reality.

Material: A7075 aluminum


◆ The main feature
is an excellent aluminum handle in a very tough and corrosion resistance.

Versatile design, corresponding to everything from classic reel to the current reel. Salt corresponds to all of course until the snakehead and bus.

The combination of the optional round knob of "IOS Manhattan" is also recommended. By using the world's first dedicated attachment, it will be the Shimano Daiwa shared.





Cutting edgy with the motif of Japanese sword, knob shaft fixed adopts high strength threaded lock system.

The handle knob, IOS Akurisuta, IOS Manhattan, all of a knob or the like of the commercial was, including the IOS premium wood knob can be attached.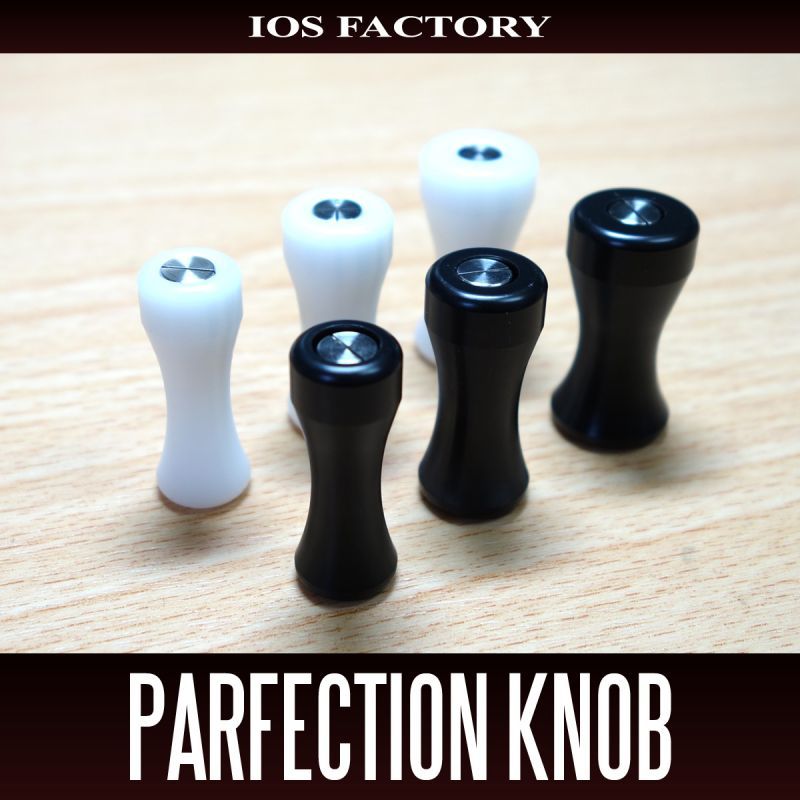 [IOS Factory] Perfection handle knob knobs recommended IOS Perfection knob (sold separately)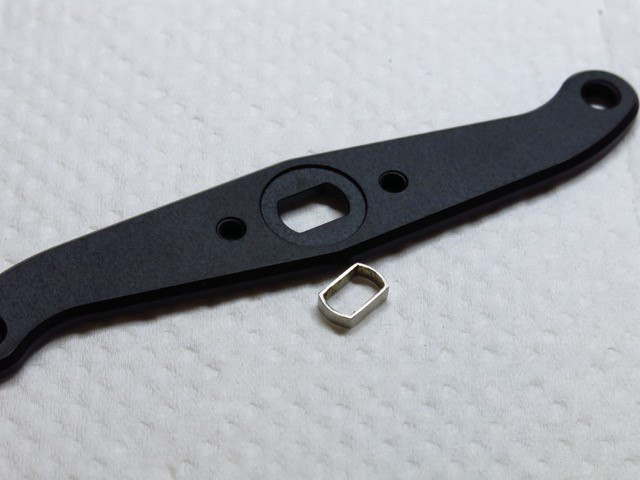 If you use a dedicated nut spacer & nut, left-handed, right-handed, and even Shimano, Daiwa, can be attached to all for ABU.


■Size and color

◆ Color




Mad Black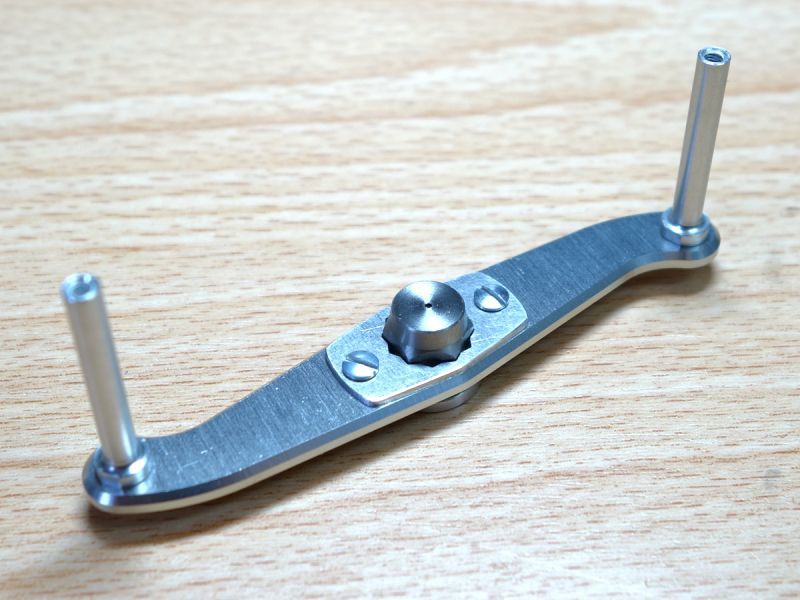 Silver


◆ size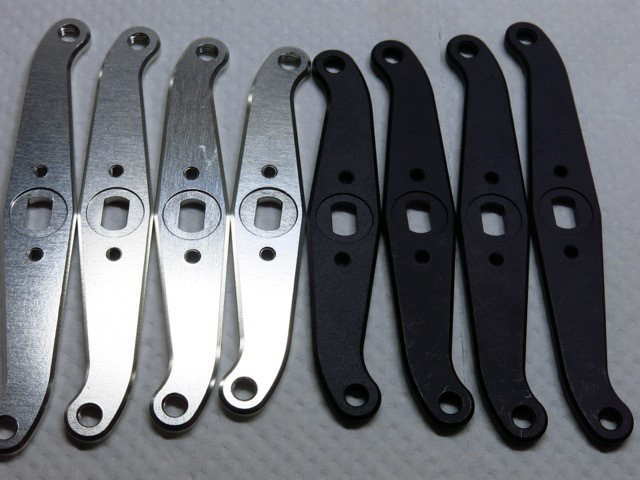 handle size, 80Mm · 85Mm · 90Mm · 95Mm 4 kind of.


◆ Accessories
· ABU · Shimano Daiwa for the right and left center nut total of four
retainer
retainer screw
handle spacer and attachment (handle knob is not included)


■Compatible models

Basically, it will be for Shimano Daiwa · ABU

※can be attached to all manufacturers reel of Daiwa Abu Shimano by parts of accessories.


■Development secret story

"IOS offset W handle development untold story"


that its name is offset W handle, is there tend naming to really somewhere

Speaking generally offset, in the case of bait reel, so as to crank the reel body side

of a curved shape handle although, I personally did not feel that much experience can level

strongly is the ideal of the handle, lightly, on the concept that easily wound without rust

to make a light and strong handle blanking rate that anyone has to startle the

Well strong, light and strong handle to corrosion somehow make premonition they were, but then the

No such do What is easy to wound? I thought

the maximum appeal point as a result, the IOS offset double handle

made of "take-ease" Included was pretty rough going

go is this happens when all of the handle of the world looks to the handle of the reel From wonder you are

of the winch of a tennis court net handle

of the boat trailer winch handle

national flag and the flag of the pole of the handle to the throttle of the train

result was also or thought that Is not anything together in

one member of the coffee mill the handle is why I have said and I'm S-shaped

one that is clearly curved in an S-type also taking into account also certainly design is often

not a only design initially? It was also or thought both

were aback than winding the same straight handle Kedomo it

is feel easy winding towards the apparently S-shaped handle

Still, I thought it's because of the mind there is no way ...

was not convinced and are determined to Any same because I'm a double handle at that point

's it, physically chemically think have to verify these

hurriedly, handle plate the sample handle it can be said that the irregular S-shaped position slightly shifting the handle knob from center creation and

local Gunma University Faculty of Science and Technology under the supervision original, physical, up-to-date analysis of FEM analysis is a stress analysis

straight handle and proto was analyzed by offset handle made from

the analysis results were found based on the data of (the entire handle stress distribution) and (finite element analysis)

and concentrated towards clearly load point is offset plate to near the base steering wheel knob

straight the plates can become prone load is concentrated in the vicinity of the center has been verified

same Le speaking of easy-to-understand When you try to retrieve the Ah

feel straight is heavy, offset it comes to handling feel lightly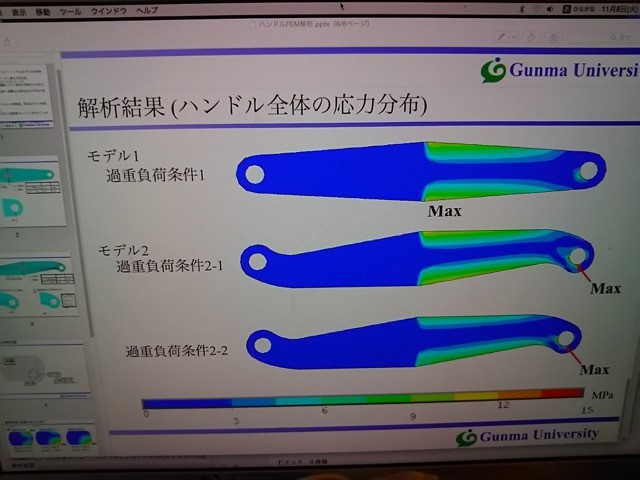 on the basis of the data of further FEM analysis (finite element analysis)

the most effective shape modeling in the vertical direction to be Mawaso

separately length the ideal double handle of calculating the positional relationship in detail, ergonomically also have a physical to be an ideal offset shape

of course is smooth returns ease of the finger at the time of retrieval

anyone conventional 85mm class in 90mm or more of experience the winding of power

became once Turn once unforgettable smooth winding comfort