[Avail] ABU TOUGH BOX Handle HDT-CD(without knob) for Cardinal 3/4 Series
[Avail] ABU TOUGH BOX Handle HDT-CD(without knob) for Cardinal 3/4 Series


Our Selling Price: US$58.52 - US$73.15 [Regular Price: US$83.60 - US$104.50]
Prices vary according to options.
◆ Product introduction

We valued the original handle design so as not to spoil the tasteful design of the cardinal.
Extra super duralumin, which has a proven track record in lightness and strength, is used for the handle plate and knob shaft, and titanium 64 alloy is used for the handle shaft that connects the handle and reel.
It is a tough handle that is not too big for use in harsh fields.
Smooth rotation with a handle knob with 2 ball bearings.
(Knobs and ball bearings are sold separately.) The
direct handle contributes to weight reduction and increased rigidity, and the folding function is excluded.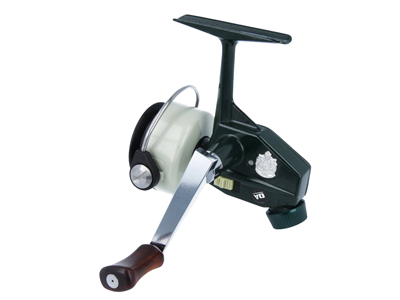 Reel: Cardinal 33
Avail Parts
Cardinal Handle Tough Box HDT-CD-45 Chrome
Wood Flat Knob Santos Rosewood
GM Knob Cap No
Brim Shallow Groove Spool for Chrome
Cardinal 3 CD0490R Almid Rug Knob Green
Cardinal 3 for Chrome Cardinal 3 Titanium 64 screw set for

handle knobs can be attached to your favorite items.
In that case, please prepare one that can be equipped with two ball bearings sold for Daiwa and Shimano.
Our original handle knobs (excluding S size knobs) can also be used.
In that case, please purchase the GM knob cap as well.

* It is possible to replace the protective ring between the genuine handle and the reel body and the felt packing contained in it with our handle, but replace it with the protective ring for Cardinal 3/4. If you do, you can further reduce the weight.
Please consider it together.

* 45mm for the 3 series and 50mm for the 3X / 33X / 4 series are approximately the same length as the genuine handle.

[Details on knob compatibility]
・ Yumeya Handle Knob Type A: Resin color required
・ DAIWA RCS KNOB Type I Cork: Resin color not required
・ Avail knob: Resin color required


◆ Handle accessories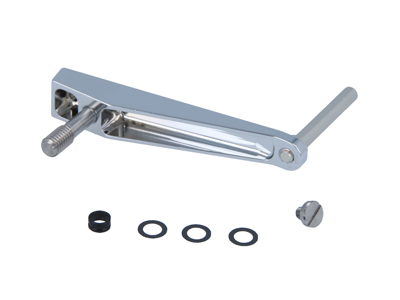 [Accessories]
Titanium 64 Knob fixing screw 1 piece, handle knob adjustment washer 3 pieces, knob resin color 1 piece
* Knob resin color is not used for Daiwa S size knobs.


◆ Colors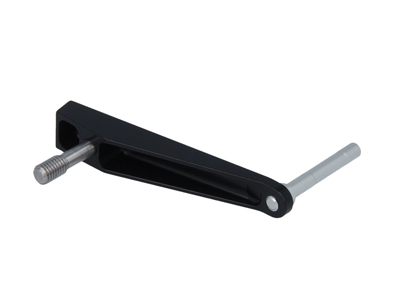 BLACK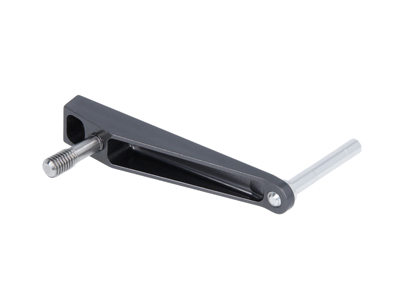 GUNMETAL



RED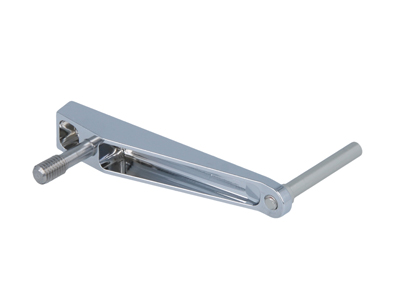 CHROME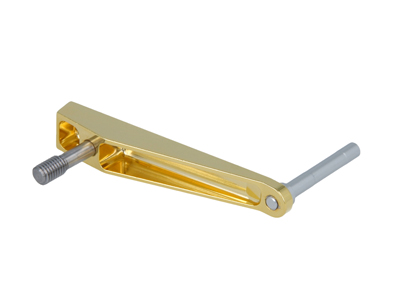 GOLD-PLATED

* Chrome and gold plating have a rough feel due to surface treatment. Please note.


◆ About the length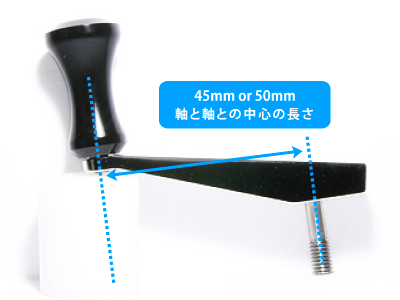 The "length" of this product refers to the "distance between the center of the handle shaft and the center of the handle knob shaft".


◆ Specifications

Basic specifications
(material)
Handle plate: Duralumin A7075
Handle shaft: Titanium 64 alloy
Handle knob shaft: Duralumin A7075

(weight)
・ Tough box (without knob)
45mm: 8.1g
50mm: 8.5g
・ Genuine handle (with knob)
45mm: 21.6g (cardinal 33)
50mm: 24.5g (cardinal 44)


◆ Compatible model

Cardinal 3, 33 Series Disprout
Reprint DS Cardinal Series
Cardinal 4, 44 Series
* Not compatible with Cardinal C3, C4.

* 45mm for the 3 series and 50mm for the 3X / 33X / 4 series are approximately the same size as the genuine handle.
Use two ball bearings with a size of 7 x 4 x 2.5 mm in the handle knob.
* Grease the bearings inside the handle knob as appropriate.
* Handle knobs sold for cardinal use cannot be used.
* Knobs sold for Daiwa S size and Shimano A type can be installed.