[Avail] Marble Flat Knob Regular
Model

KNOB-H1-MA-OX67 005
KNOB-H1-MA-WLF46 006
KNOB-H1-MA-OX28 008
KNOB-H1-MA-BKK44 009
KNOB-H1-MA-BKK41 010
KNOB-H1-MA-BKK47 011


Description

The following images show one individual photographed from three different directions.
The photos may differ from the actual product due to shooting conditions.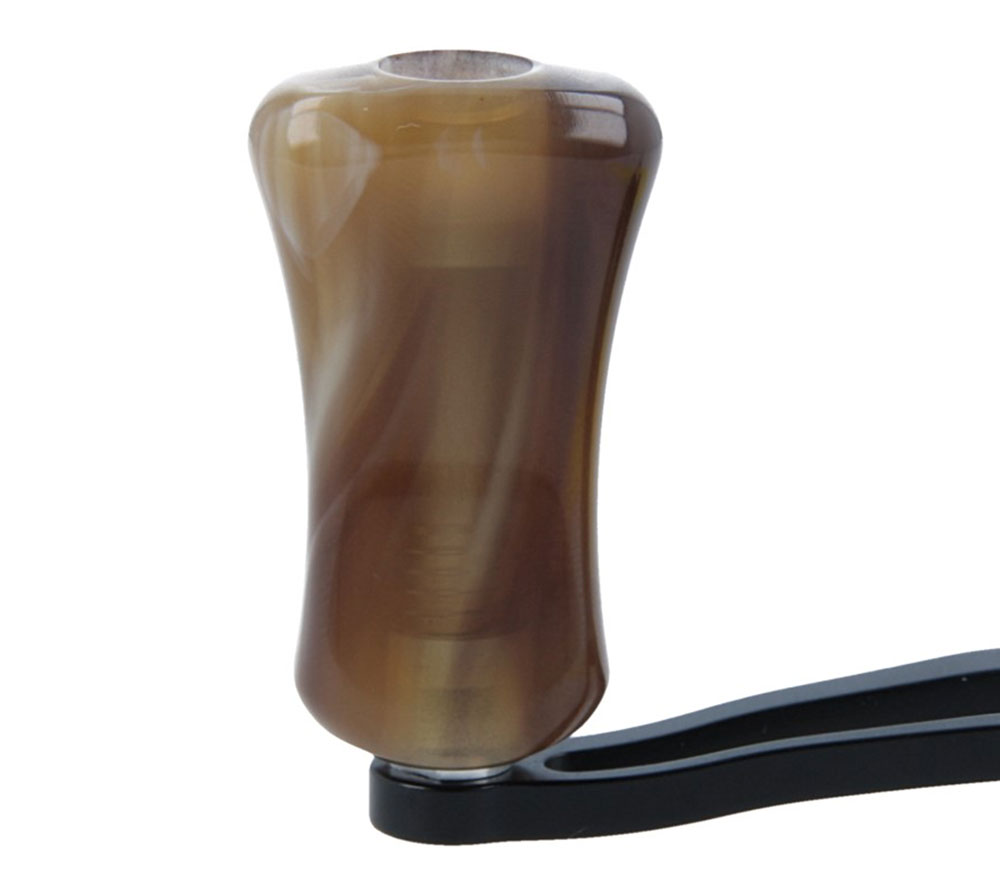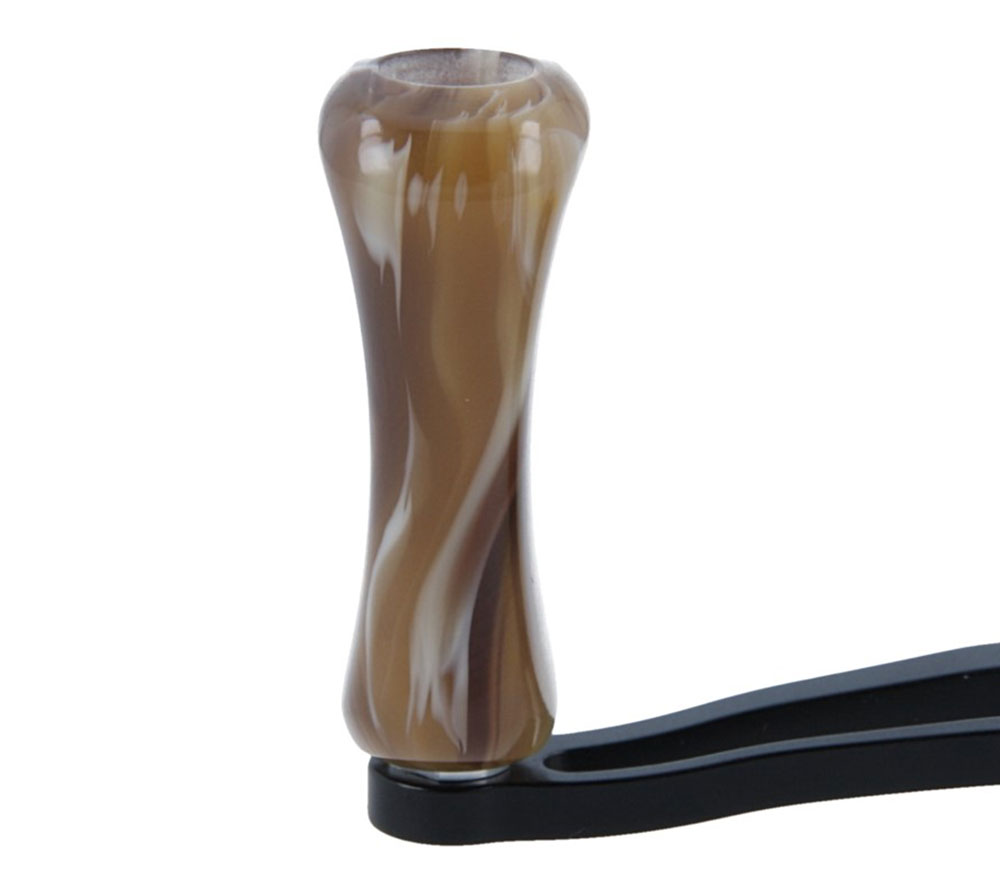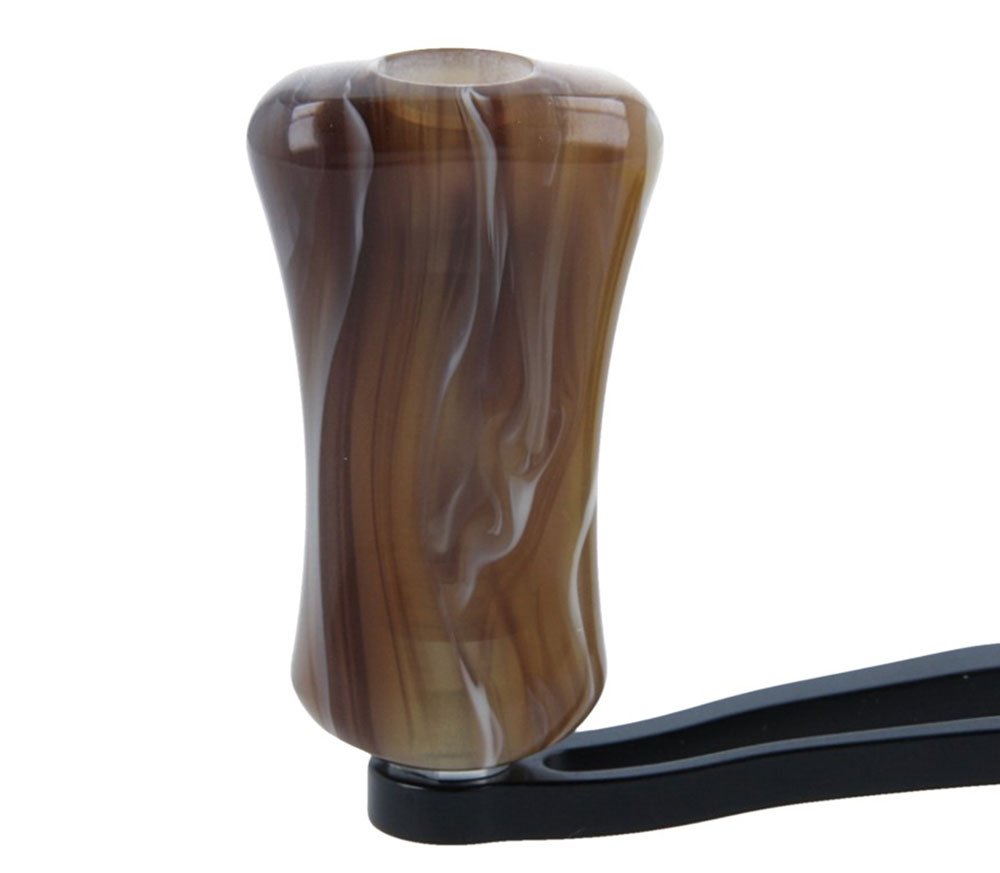 The unique pattern of the Avail handle knob allows for even greater color coordination with the reel.
More colors will be added as needed.
All knobs are 2-ball bearing design.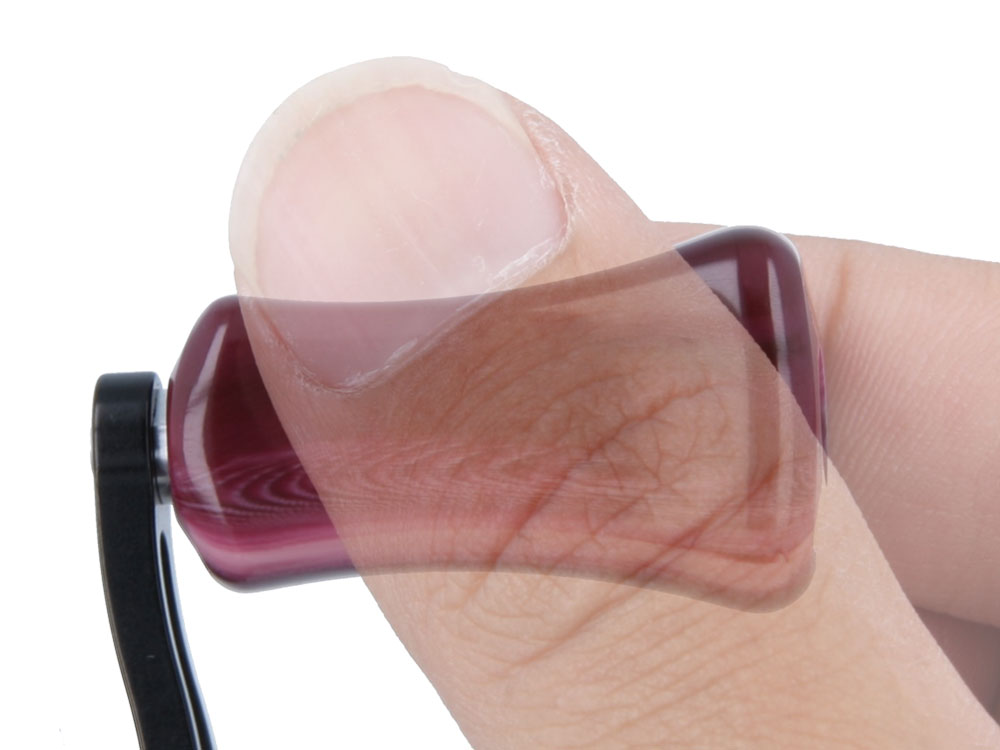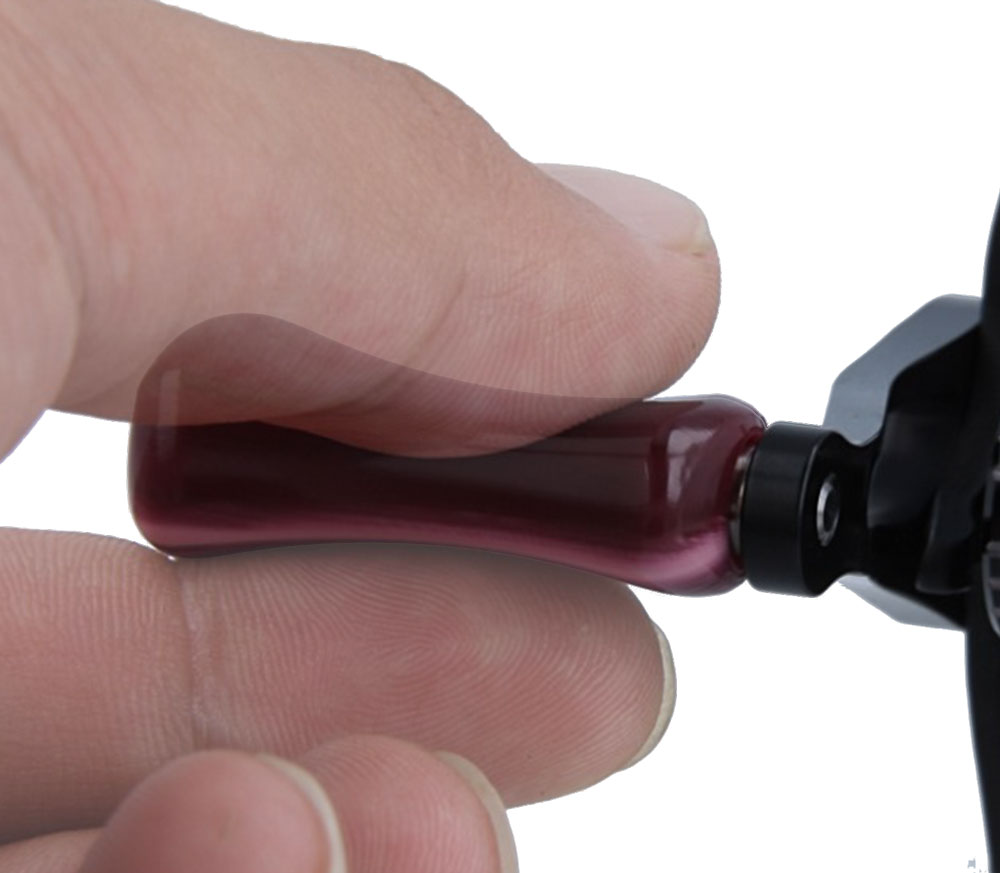 The shape of the popular wood flat knob is retained, making it easy to grip.
In addition, the solvent resistance performance has been improved compared to the previously sold acrylic knobs.


Spec

Basic Specifications

Material
Flat knob body: polyester

Avail handle compatible for ABU, ISUZU and DAIWA
Offset handle LT for ABU 75/80/85/90mm
Power Handle T4S for ABU 100/110mm
Toughbox handle for Cardinal 3/4 series 45/50mm
Offset handle STi2 for ABU 85/90/95/100/105mm

Avail handle compatible for SHIMANO
Offset handle LT for SHIMANO 75/80/85/90mm
Offset handle STi2.5 for SHIMANO 85/90mm
Offset handle STi2 for SHIMANO 95/100/105mm
Spinning handle 2 for SHIMANO 35/37.5/40/42.5/45mm


Compatibility

SHIMANO : Handle Knob A type
DAIWA : Handle Knob S type

*For spinning reels, use the 1000-4000 class.
For bait reels, it can be used on most reels.

*Cannot be installed on the genuine Abu handle.

*When attaching to a genuine DAIWA handle, please adjust the handle by inserting the included resin collar.





Size

Handle knob
Marble Flat Knob

Main size
Outer diameter at the top of the knob: approx. 19.6 mm
Outer diameter of the lowest part of the knob: approx. 15.2 mm
Total length approx. 33mm

Weight
Approx. 4.3g


Color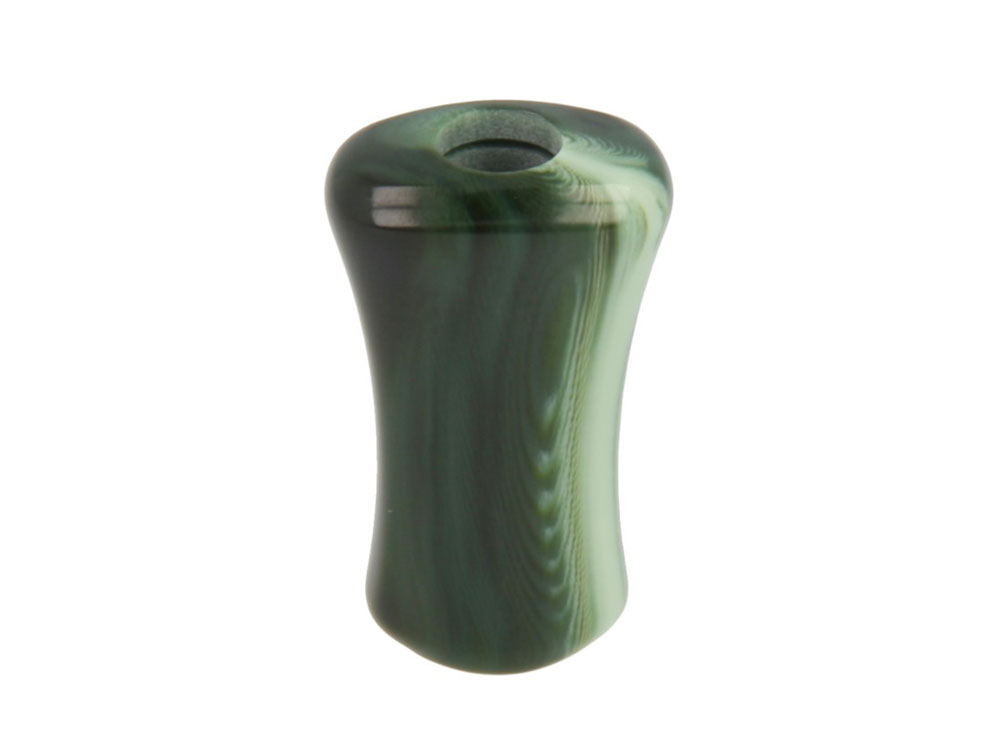 OX67 005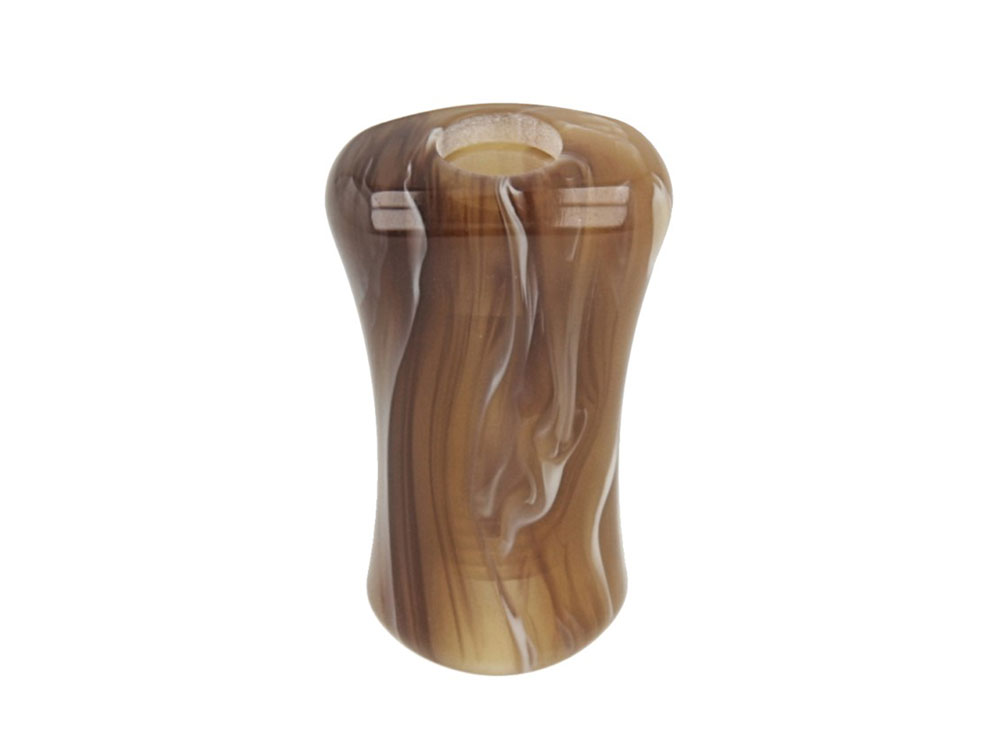 WLF46 006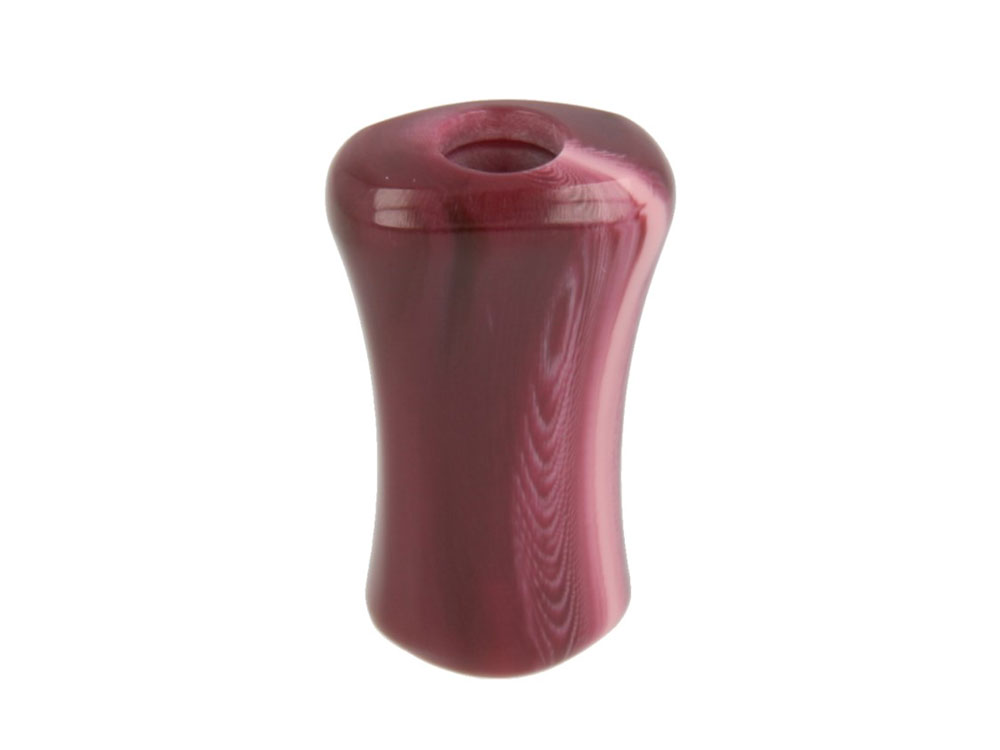 OX28 008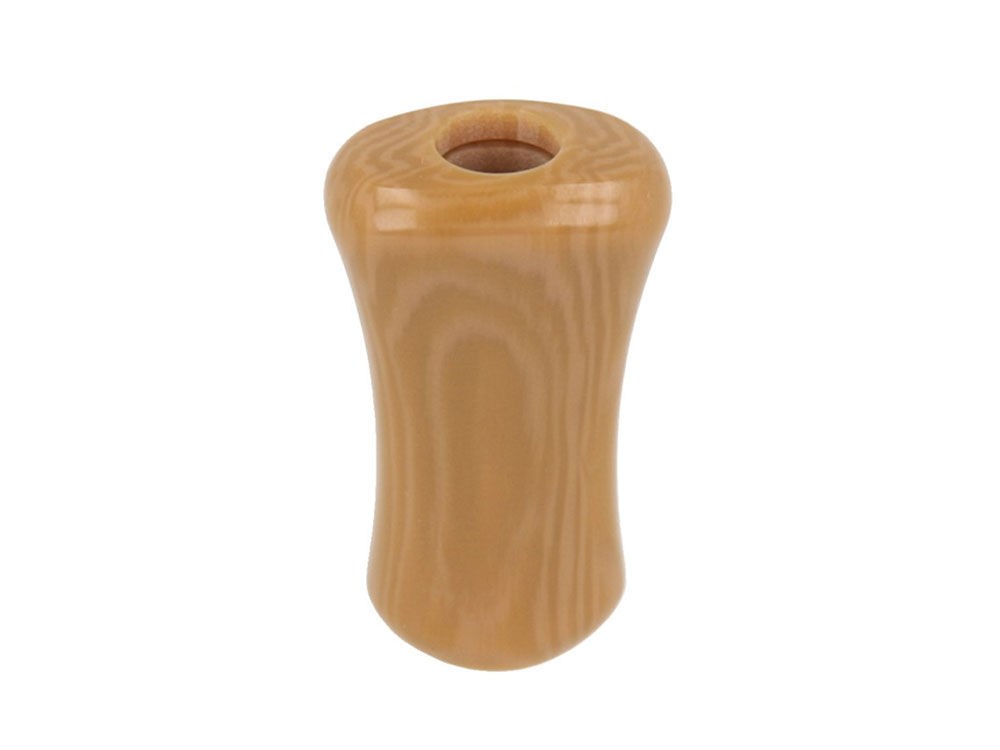 BKK44 009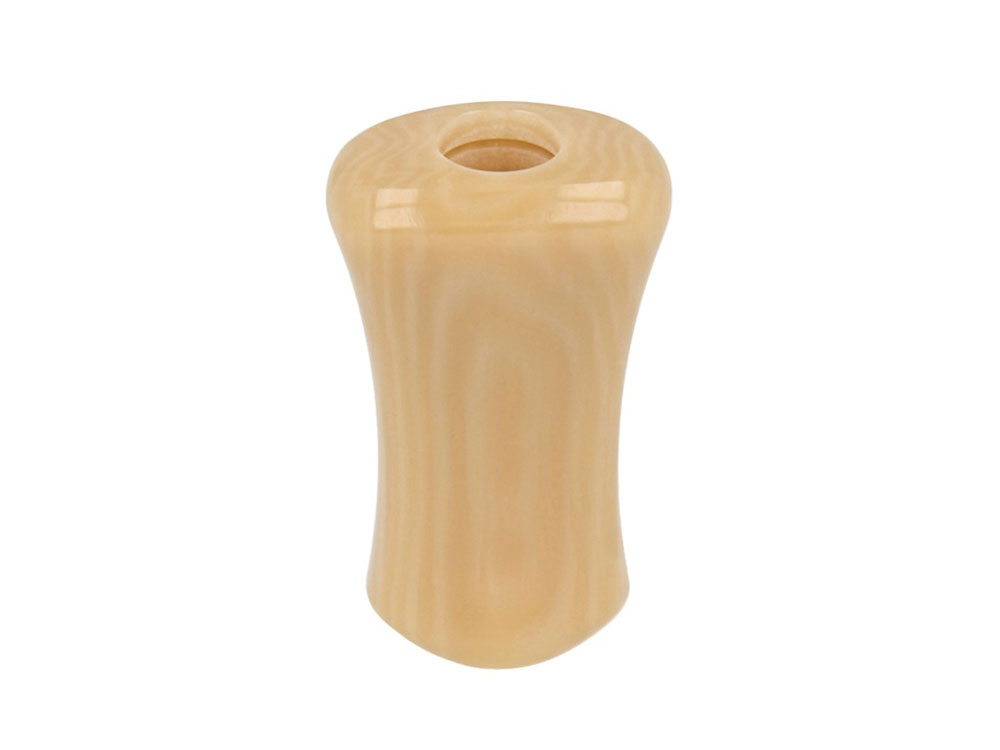 BKK41 010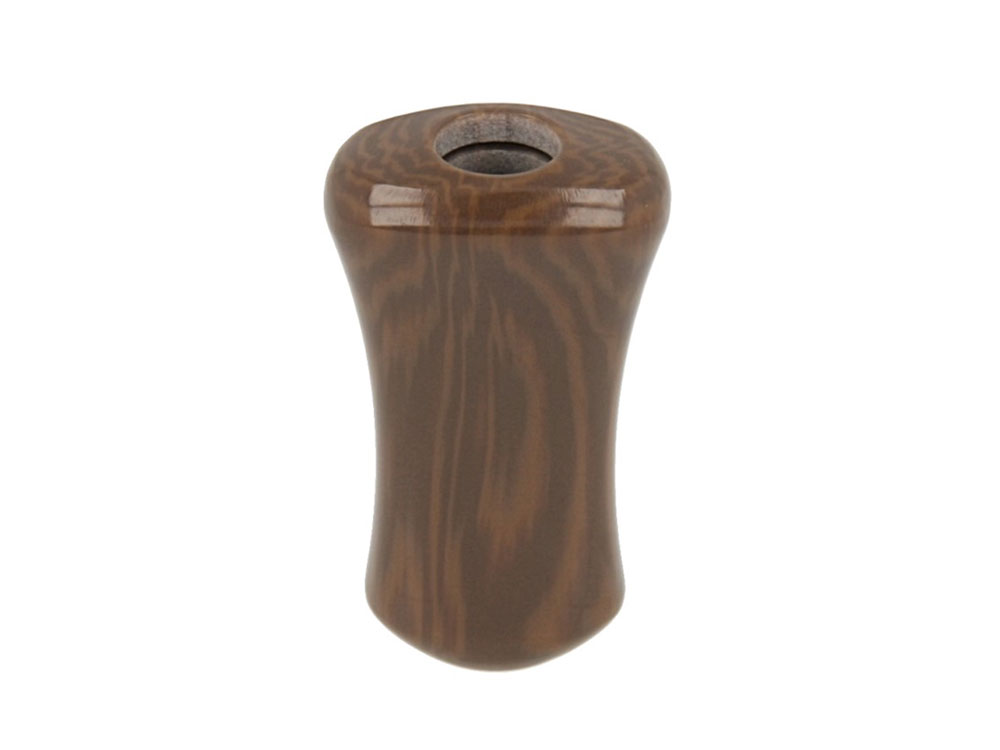 BKK47 011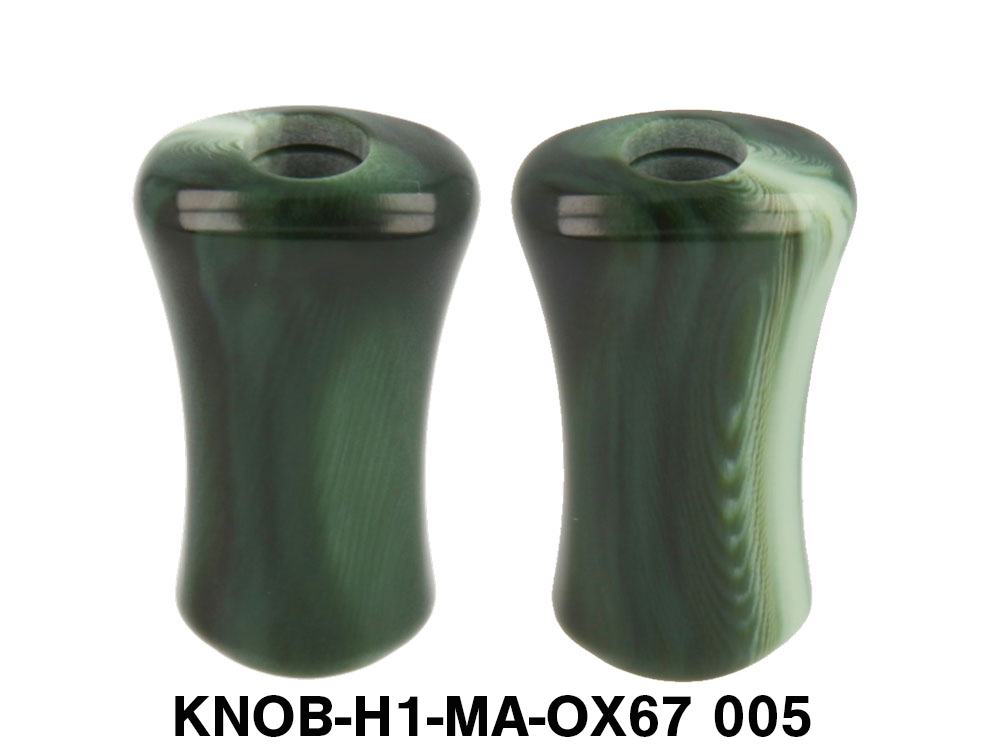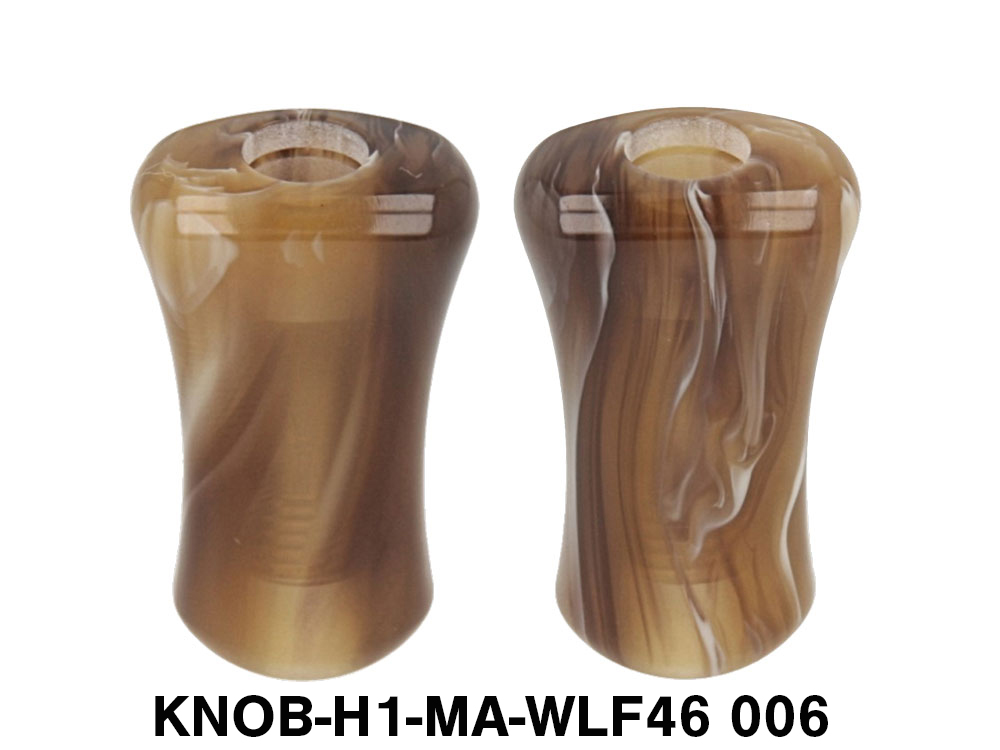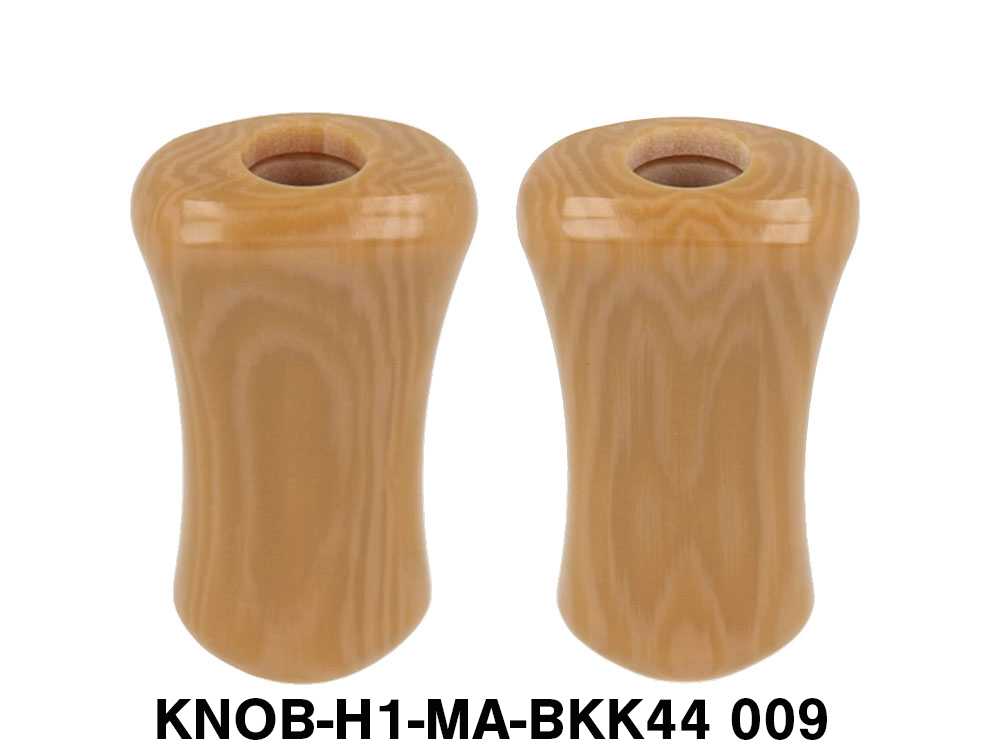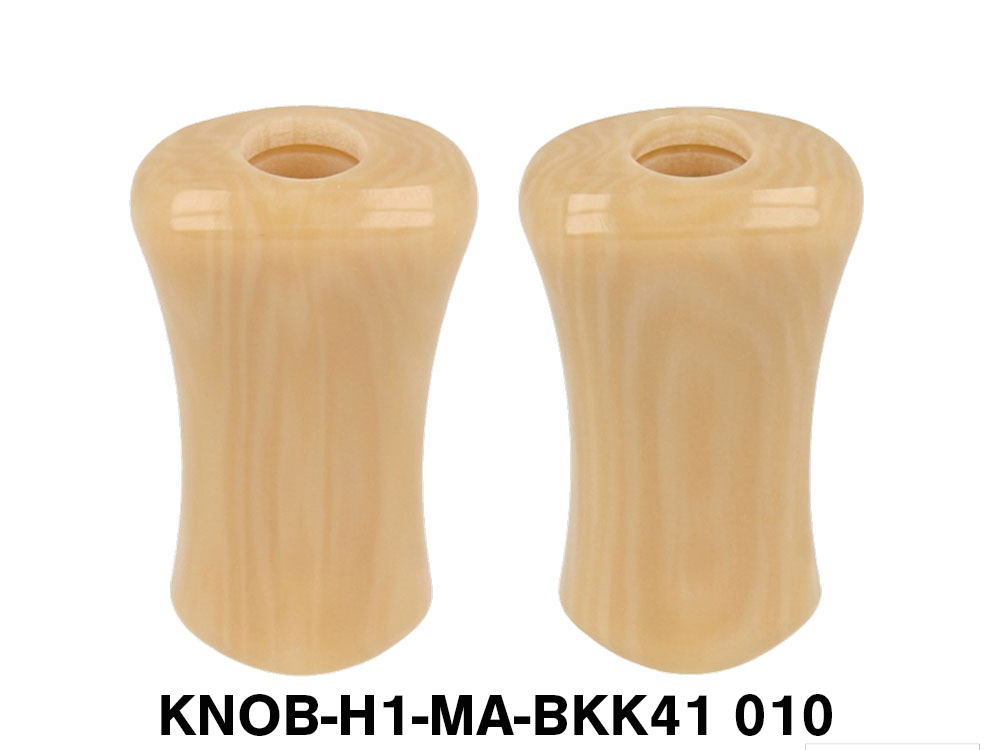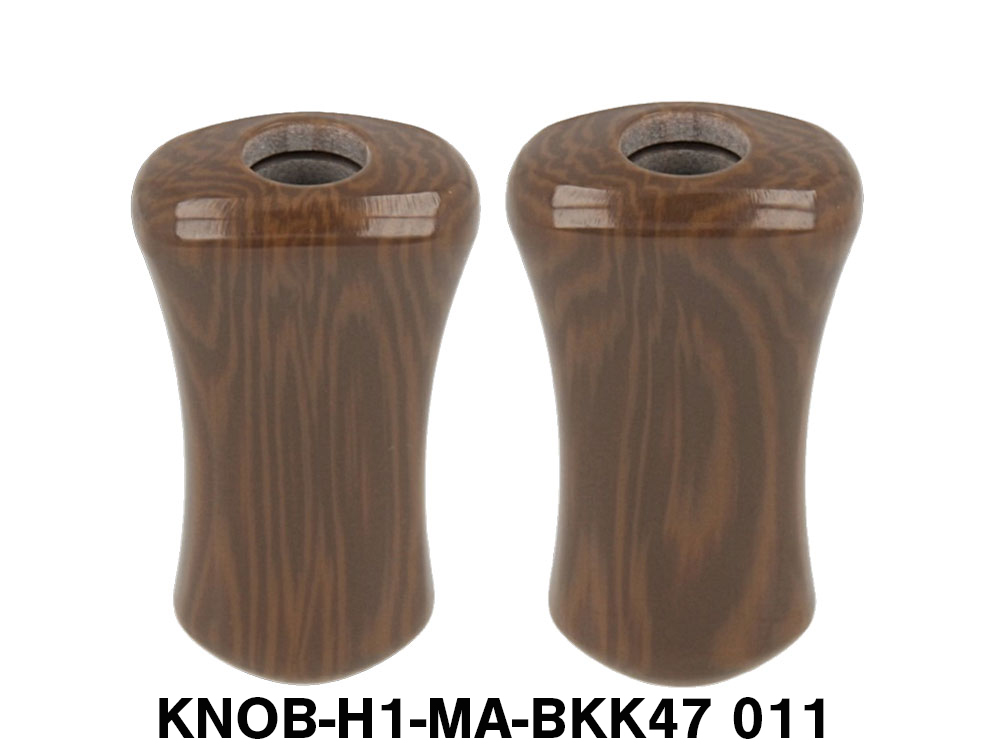 The photos may differ from the actual product due to shooting conditions.
Because it is carved from marbled resin, the same pattern may vary slightly as shown in the above image. (This product is sold individually.)


Installation method and precautions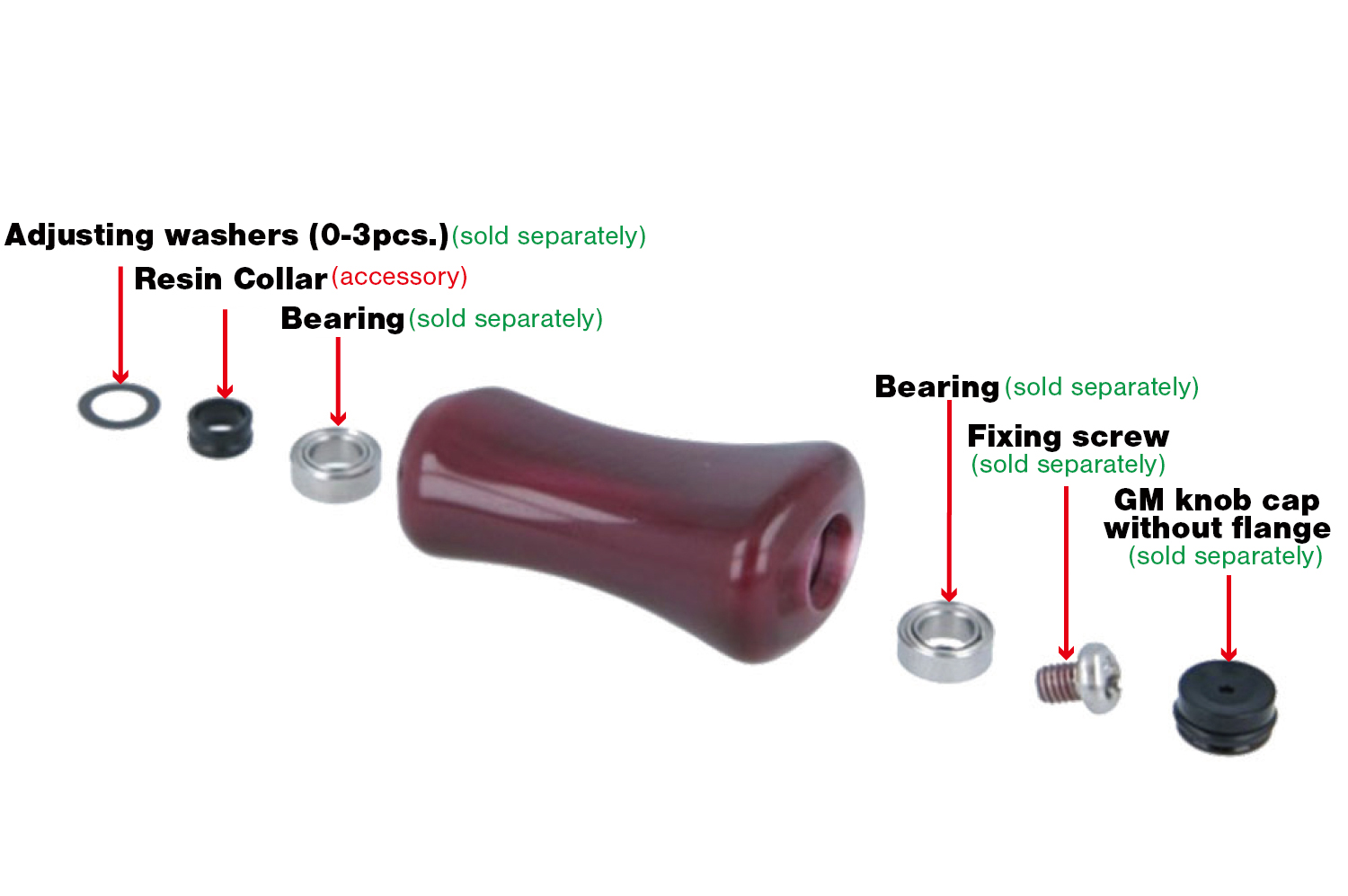 One "resin collar" is included with this product.

Available bearing sizes are OD 7 mm, ID 4 mm, and thickness 2.5 mm.
Handles that can be used are limited to those that use two bearings per knob.
It will not fit handles with bearings of other sizes, such as 8mm OD x 5mm ID x 2.5mm thickness.
Please disassemble your handlebars and check the bearing size, etc. before purchasing.
Knob caps, fixing screws, bearings, adjusting washers, and handles are sold separately.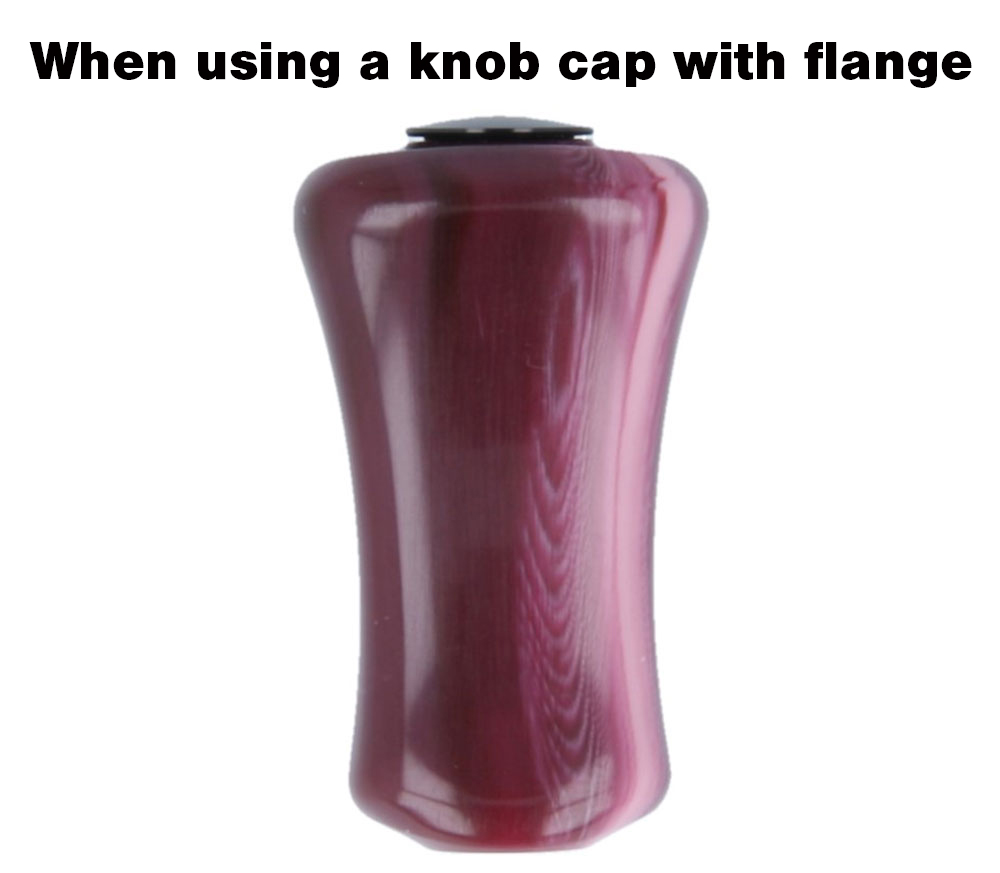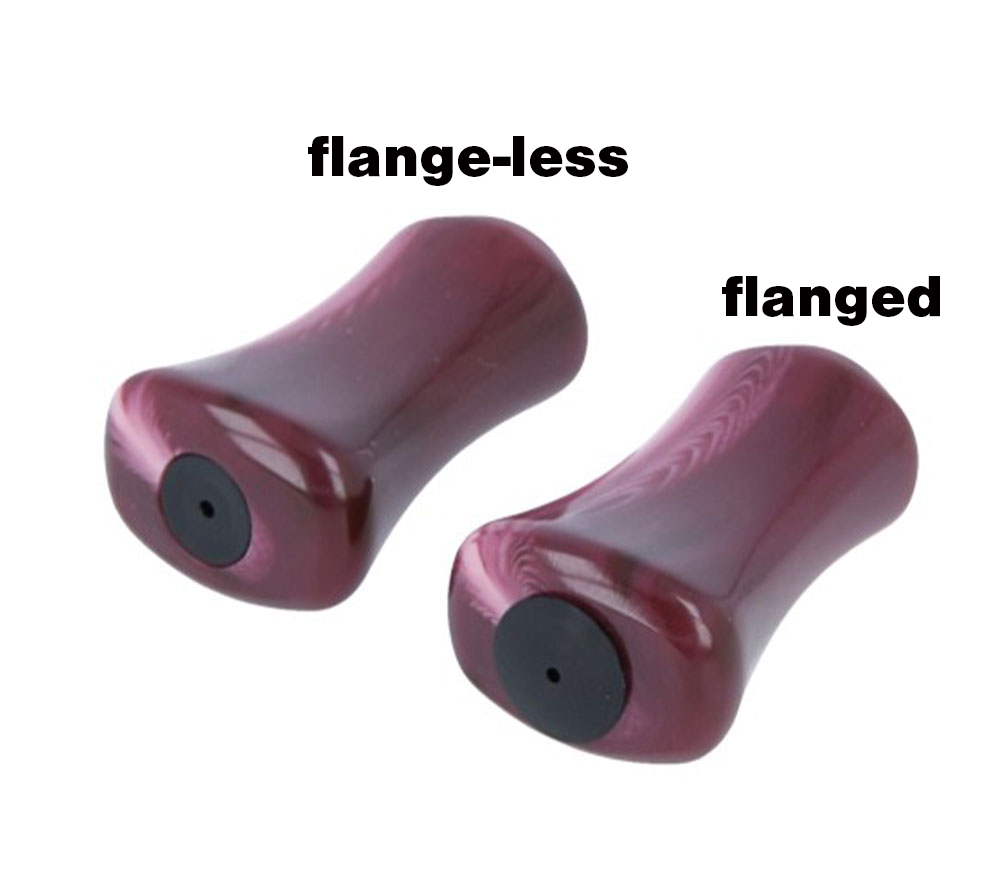 This product only fits caps without a flange.
Please note that the flanged type can also be installed, but there will be a gap as shown in the image above.

* Compatible with SHIMANO YUMEYA handle knob type A.
* The resin collar (included) is not required when installing on the handle for SHIMANO genuine use.
* When attaching to the handle for DAIWA genuine use, please adjust by inserting the resin collar (included).