[Avail] ABU Aluminum Main Gear Bushing for Ambassadeur 1500, 2500, 3500 series
[Avail] ABU Aluminum Main Gear Bushing for Ambassadeur 1500, 2500, 3500 series

Our Selling Price: US$27.72 [Regular Price: US$39.60]
Description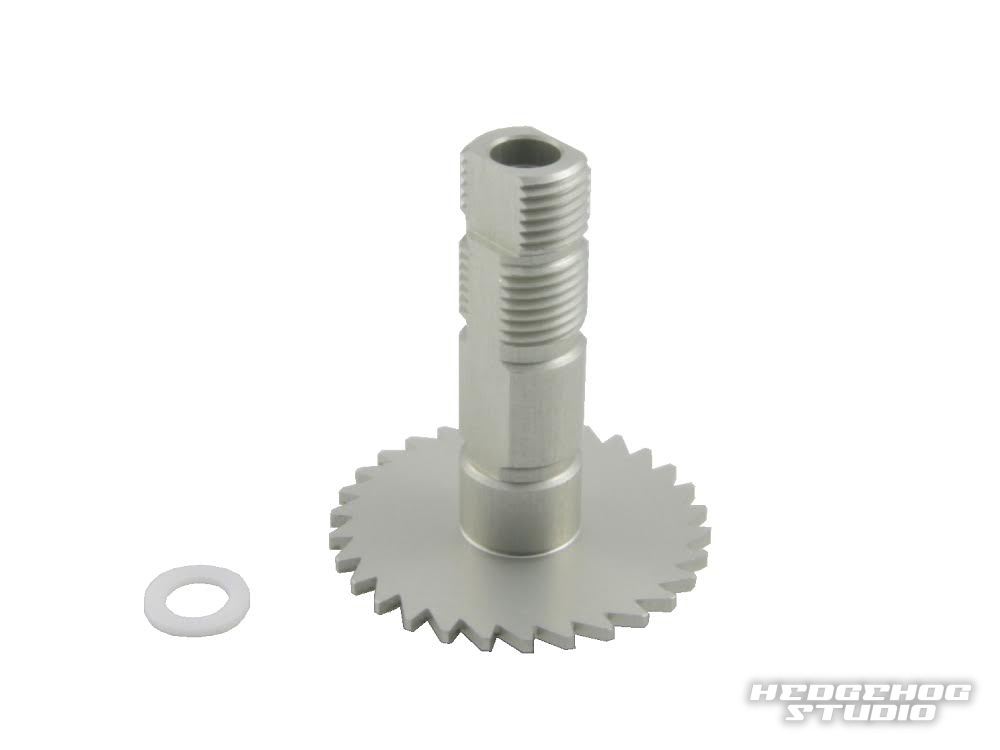 This is Main Gear Bushing compatible with Abu Garcia Ambassadeur 2500C(non-IAR), 2500C IAR and 2501C.
The material is changed from brass used in genuine products to extra super duralumin, and it is finished to be lightweight.
The IAR model eliminates unnecessary ratchets and reduces the total weight.
The non-IAR model changes the tooth shape of the ratchet of the one-way mechanism and increases the number to reduce play during reverse rotation, and by using four clutch return posts, the clutch can be returned by rotating the handle 90 degrees.
This should allow for more comfortable clutch work.
* Not compatible with "thumb bar" models such as 1600C, 2600C series
Compatibility
2500C
Non-IAR model
・150Plus, 1500C, 2500C, 2500CS Rocket, 3500C - Not equipped with IAR(Instant Anti-Reverse) / Genuine part No.11757
2501C
・2501C
Genuine part No.1160818
2500C
IAR
・1500CI, 1500C IAR, 2500CI, 2500C IAR, 3500CA Limited - Equipped with IAR(Instant Anti-Reverse) / Genuine part No.21904
Spec
Material
・Body:Extra Super Duralumin
 (Hard anodized)
・Washer: Teflon
Weight
・2500C(non-IAR):3.5g
・2501C:3.5g
・2500C IAR:3.2g
Gear ratio
・2500C (non-IAR):10.3g
・2501C:10.3g
・2500C IAR:11.2g
Type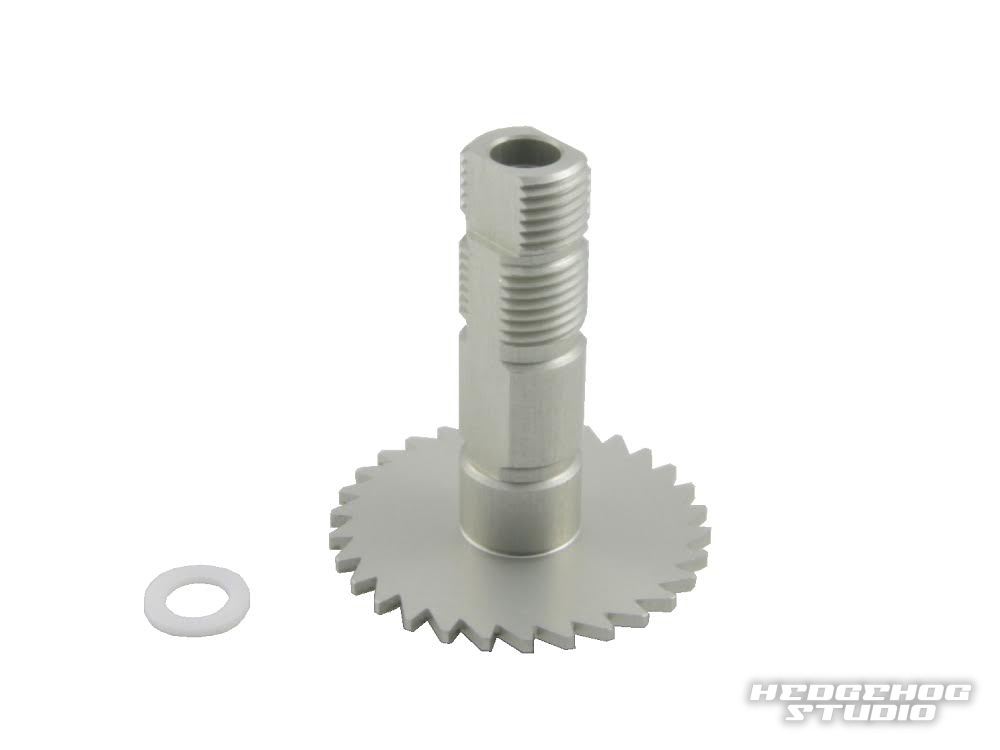 For 2500C, 1500C Non-IAR model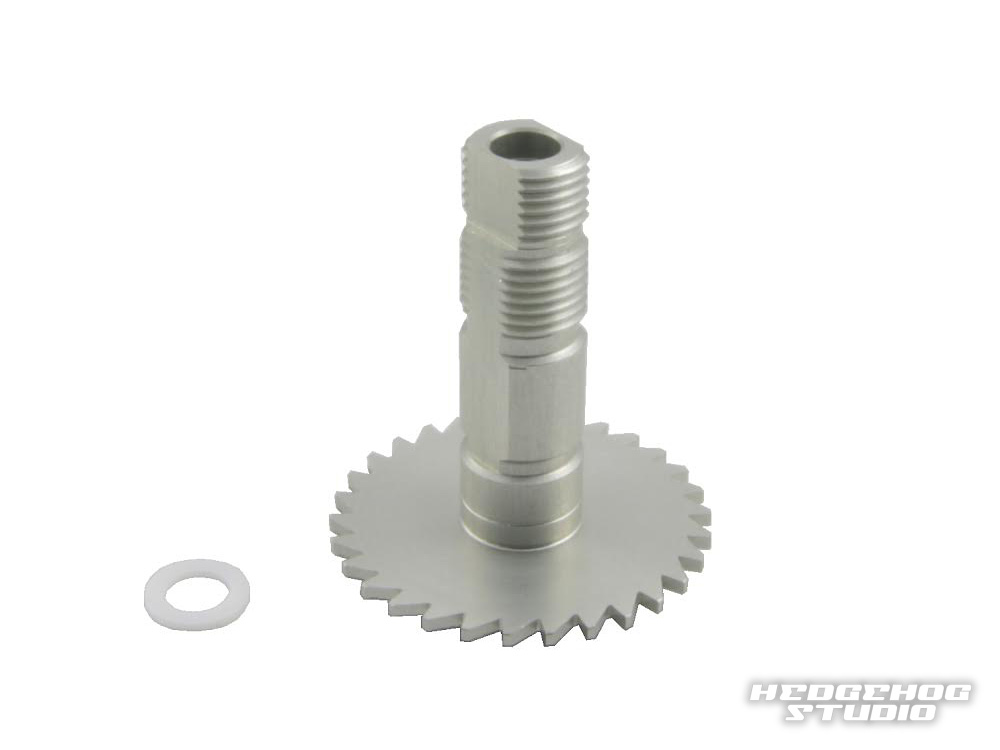 For 2501C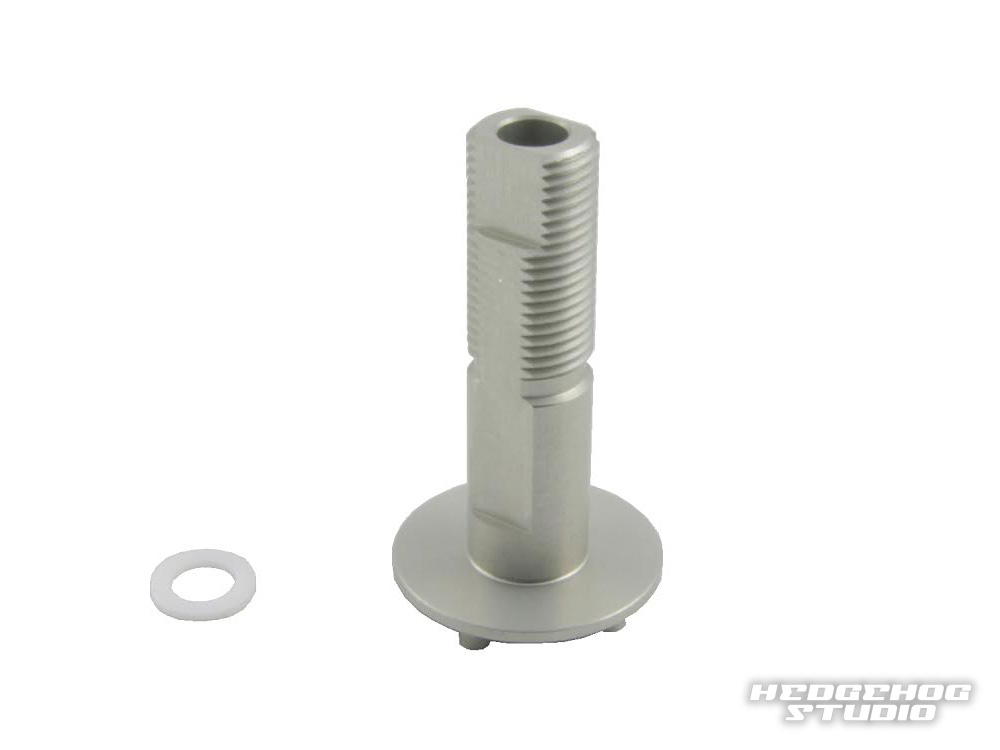 For 2500C, 1500C IAR model
How to use
Here, we will explain the installation method using Ambassador 1500C (non-IAR) as an example.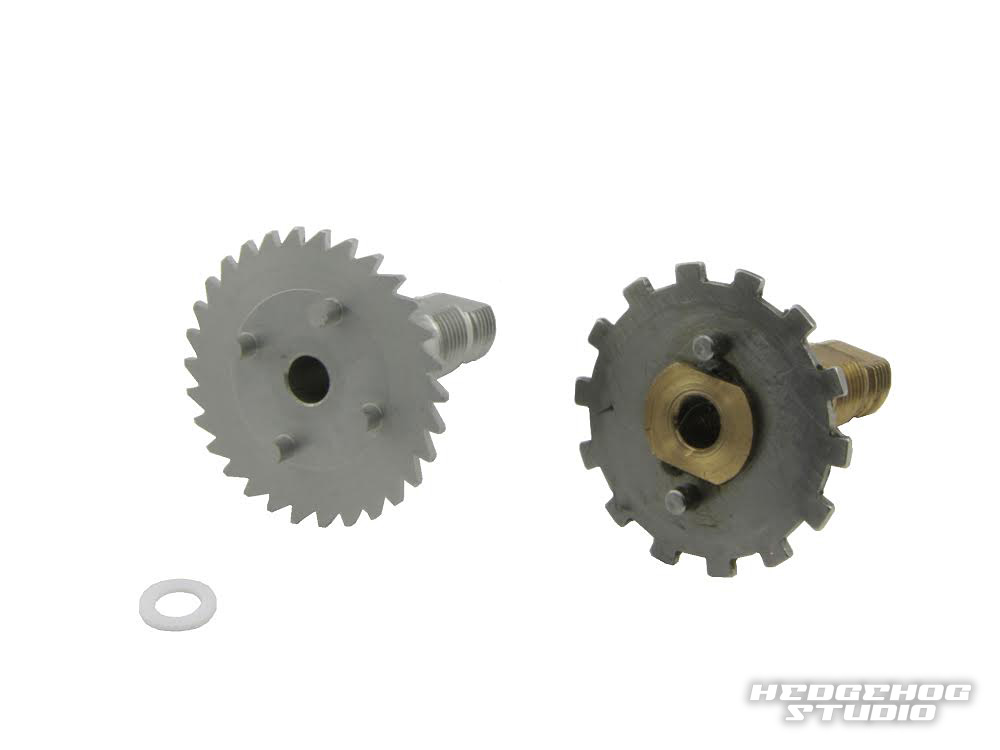 The genuine main gear bushing has a protrusion for crimping the ratchet, but our parts do not. The attached white washer fills the space of this protrusion.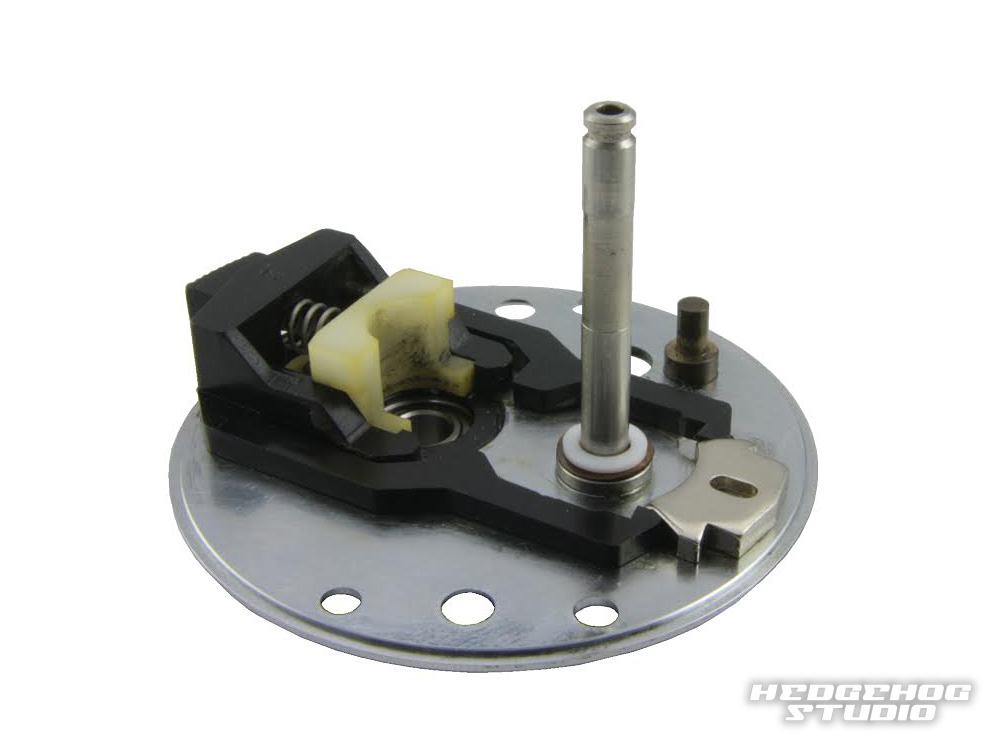 Remove the side cover and remove the main gear bushing. When removed, a spring washer (drive shaft shim) is included, so insert the attached white washer on it.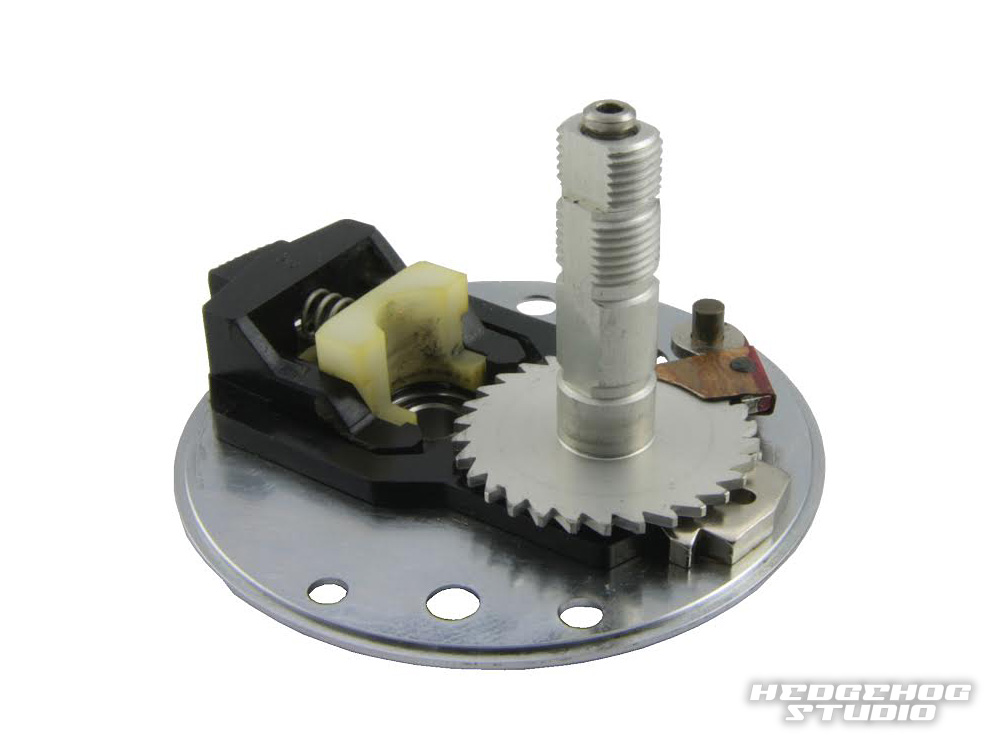 Insert the aluminum main gear bushing from above.
Check if the clutch is disengaged at this point.
For non-IAR models, it is also essential to check if the anti-reverse dog (reverse prevention mechanism) works properly.
After checking, assemble the drag washer, main gear, etc.
Don't forget to add oil and grease.