[Avail] ABU Microcast Spool AMB2518TR - Trout Special for ABU 2500C Series
[Avail] ABU Microcast Spool AMB2518TR - Trout Special for ABU 2500C Series
Our Selling Price: US$100.10 [Regular Price: US$143.00]
---
Model name
---
Microcast Spool AMB2518TR Trout Special
Groove depth 1.8 mm
---
Product Introduction
---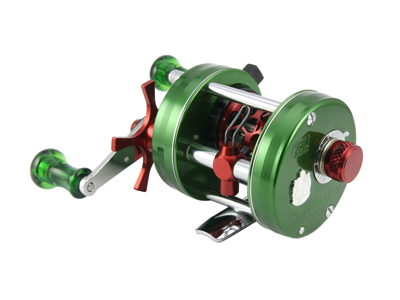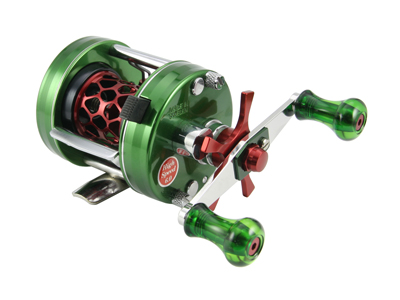 Reel : Ambassadeur 2500C IAR
MicrocastSpool AMB2518TR Red
Avail parts already installed on the reel
Star Drag SD-AB-KSTR Red
Pure Handle S 70mm Chrome
S Size Knob Acrylic Green
Knob fixing screw for S size knob Red
Handle Nut for ABU M8 Red
High Speed Gear Set for ABU 2500C
COGWHEEL 5152 Bearing Model
13462 Pinion bushing BB kit
10255 Cogwheel Red
Ultra Light Level Winder Set Red
The groove depth is 1.8mm, which is specially designed for controlled fishing grounds and mountain streams.
Shallower grooves and TR specifications than previous models reduce the inertia of the outer diameter of the spool.
It is suitable for lightweight lures.
Enables casting with lighter force than conventional models even at the same weight.
This model is also compatible with magnetic brakes.
MicrocastBrake AMB2518 is a dedicated magnetic brake and MicrocastBrake AMB1520 and AMB1540 are not compatible.
It was developed for trout fishing in fishing grounds and mountain streams to catch regular size fish.
It is not suitable for intense fishing that requires durability.
If you wind a lot of thin nylon line, it will swell and shrink due to the water-absorbent properties of nylon line.
Also, the spool may be damaged. Please be careful.
---
E-ring
---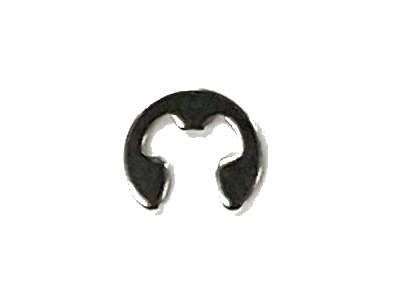 Stainless steel E ring for Microcast spool shafts with inner diameter of 2.4 mm x outer diameter of 6 mm is included.
Click here to see how to use the E Ring!
---
Color variations
---
Microcast Spool AMB2518TR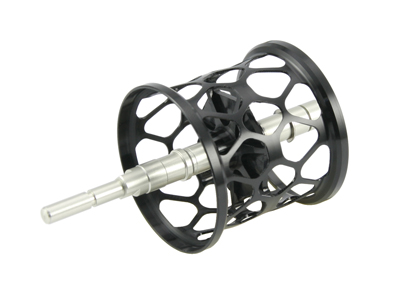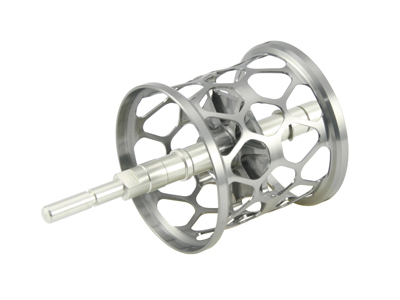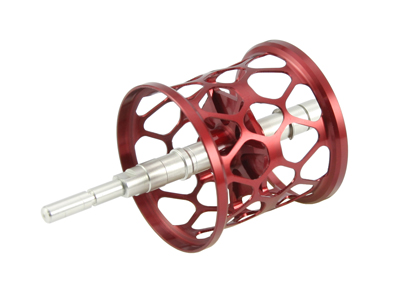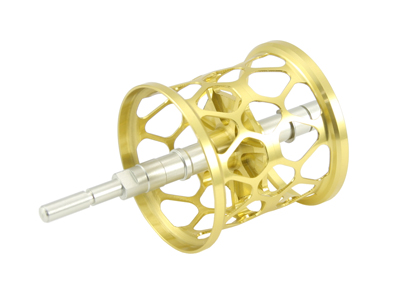 ---
Basic Specifications
---
Material
Spool part: Super duralumin (colored by anodizing)
Shaft part: Super duralumin (hard anodized)
Weight
Microcast Spool AMB2518TR: 5.8g
Genuine Spool 2500C: 17.7g
Compatible reels
ABU Ambassadeur 2500C / 2500CDL / 2500CS Rocket
2500CI / 2500C IAR / 2501C / 2600C IAR / 2601C IAR
2600C Elite / 2601C Elite 
Can be used for reprints, non-IAR, etc.
Line capacity
8Lb φ0.235mm 35m
6Lb φ0.205mm 45m
Measurements were taken using nylon line (VERSATILE DESIGN) from Yamatoyo Tegus Co.
---
Instruction
---
How to replace original centrifugal brake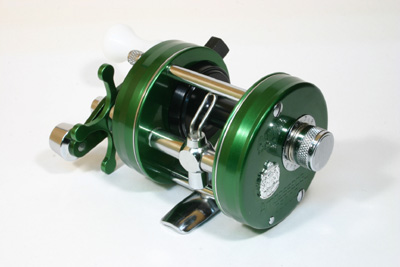 Take Ambassadeur 2500C IAR as an example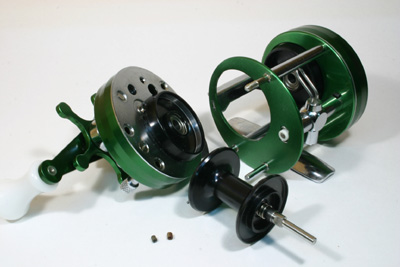 Take off the handle side unit, and take the original spool out.
Please be careful not to lose 2 tiny brake blocks.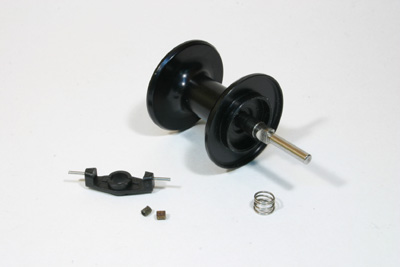 Remove brake parts and a spring from the original spool.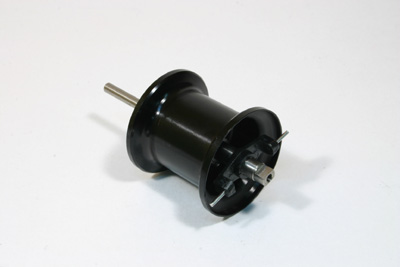 Install the original centrifugal brake unit on a Micro spool.
Also Avail "4P-Brake 25" can be installed in the same way.
http://www.hedgehog-studio.co.jp/product/643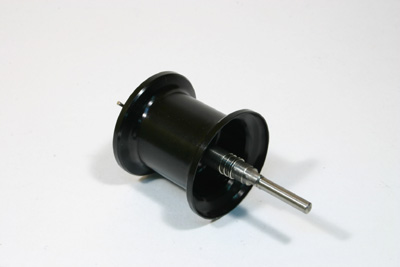 Put the coil spring on the longer spool shaft to position the spool.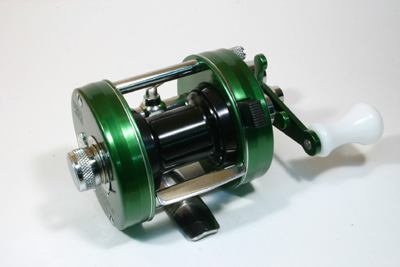 After attaching centrifugal or magnetic brake,
put the spool back into main frame to finish up.