[Avail] ABU Microcast Spool AMB1518TR - Trout special for ABU 1500C Series
[Avail] ABU Microcast Spool AMB1518TR - Trout special for ABU 1500C Series

Our Selling Price: US$100.10 [Regular Price: US$143.00]

Description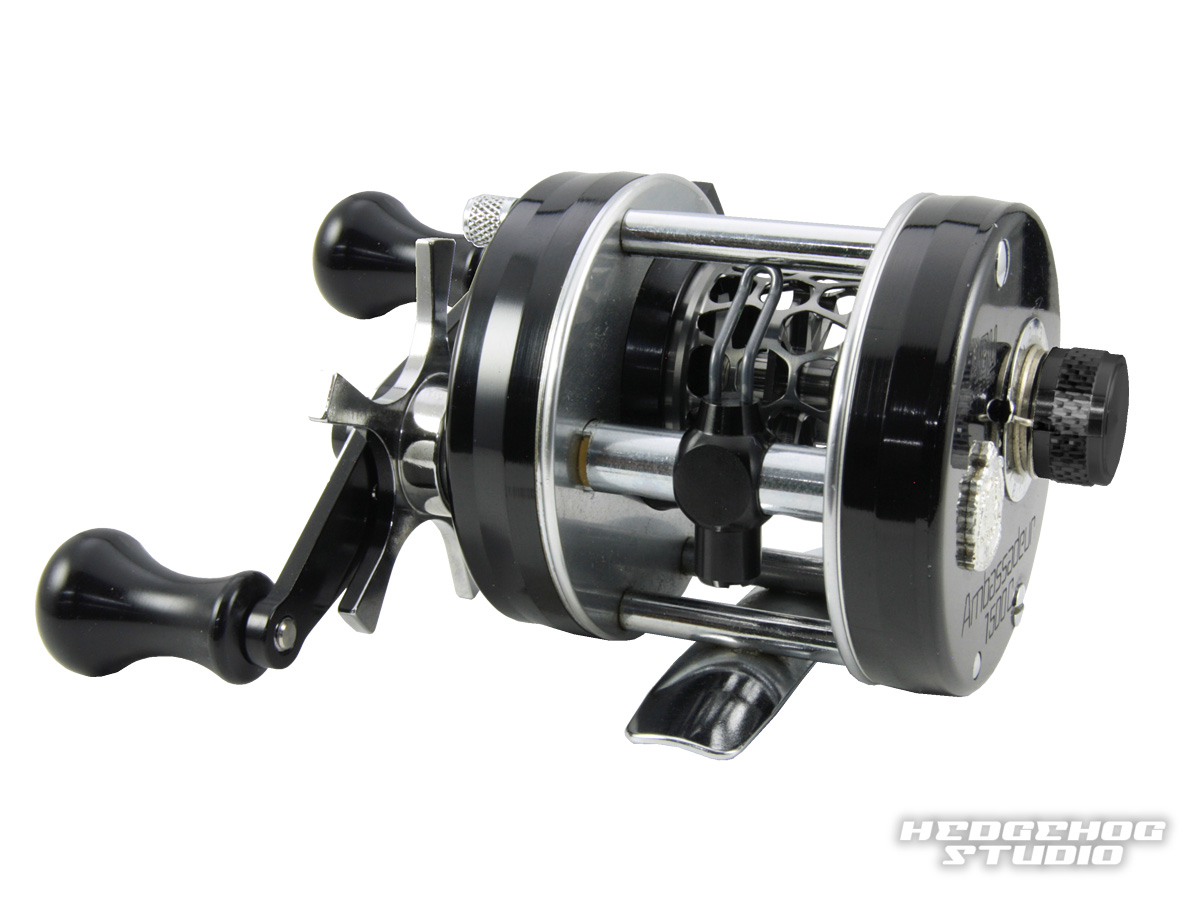 This is a trout special specification micro cast spool for Abu Garcia's Ambassador 1500C series.
The groove depth is 1.8mm, which is very shallow and specially designed for targeting area trout and native trout.
By making the grooves on the spool shallower than before, the inertia of the outermost diameter of the spool has been reduced, making it possible to handle lighter lures.
In addition, the blanking process reduces the weight of the spool to achieve a comfortable casting feel with less force.
The design is eye-catching as a custom part, so it is also recommended as a dress-up part.


Caution

This product has been developed to target regular size fish in trout fishing in fishing grounds and mountain streams.
It is not suitable for big trout fishing in mainstreams or intense fishing that requires more strength than bass fishing.
If you wind a lot of nylon line that is thinner than the line indicated in the line capacity, the spool may break due to swelling and shrinking caused by water absorption characteristic of nylon line.
Please be careful.


E-ring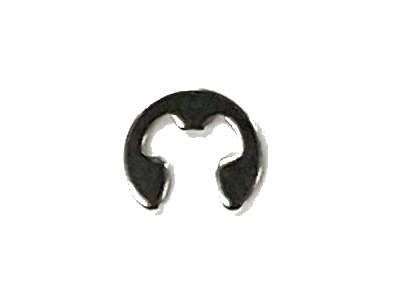 Stainless steel E ring for Microcast spool shafts with inner diameter of
2.4 mm x outer diameter of 6 mm is included.
Click here to see how to use the E Ring!


Color
Microcast Spool AMB1518TR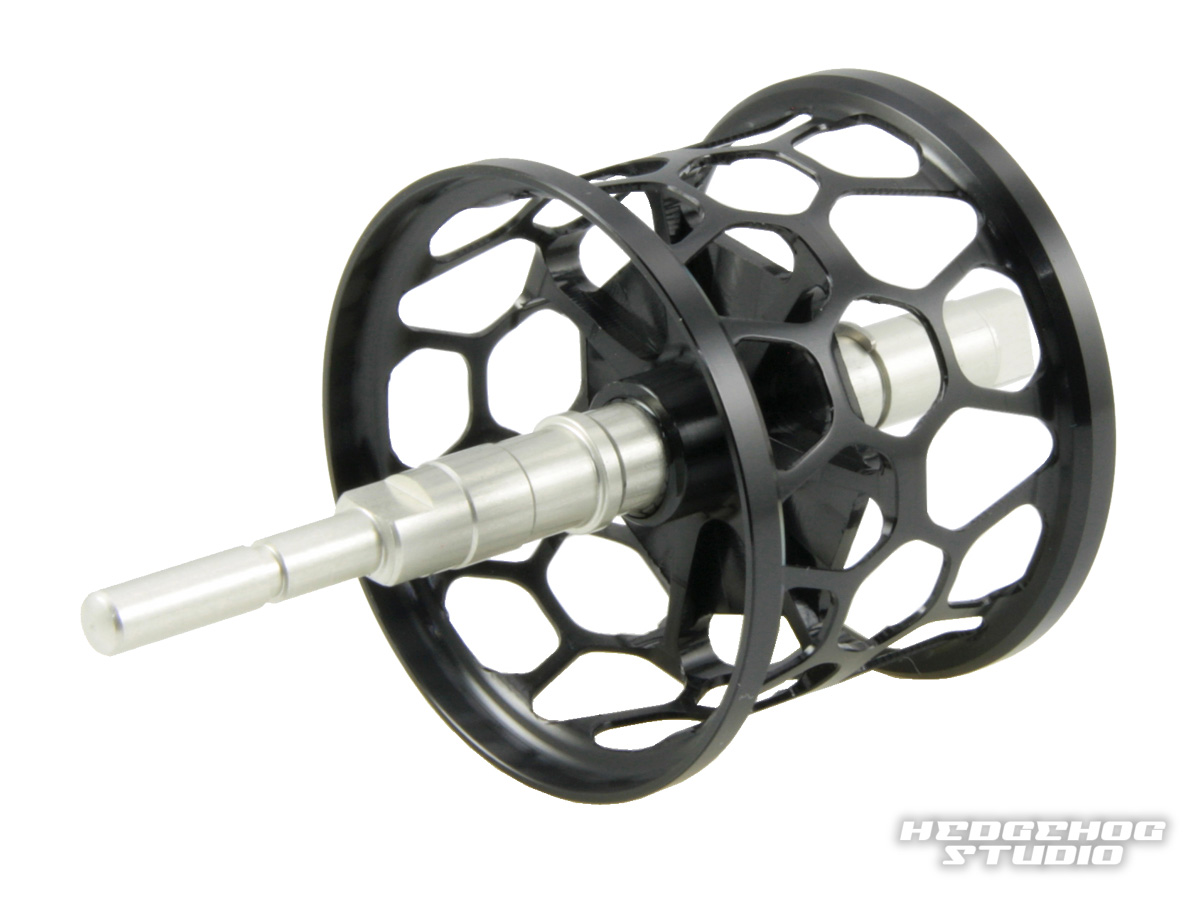 BLACK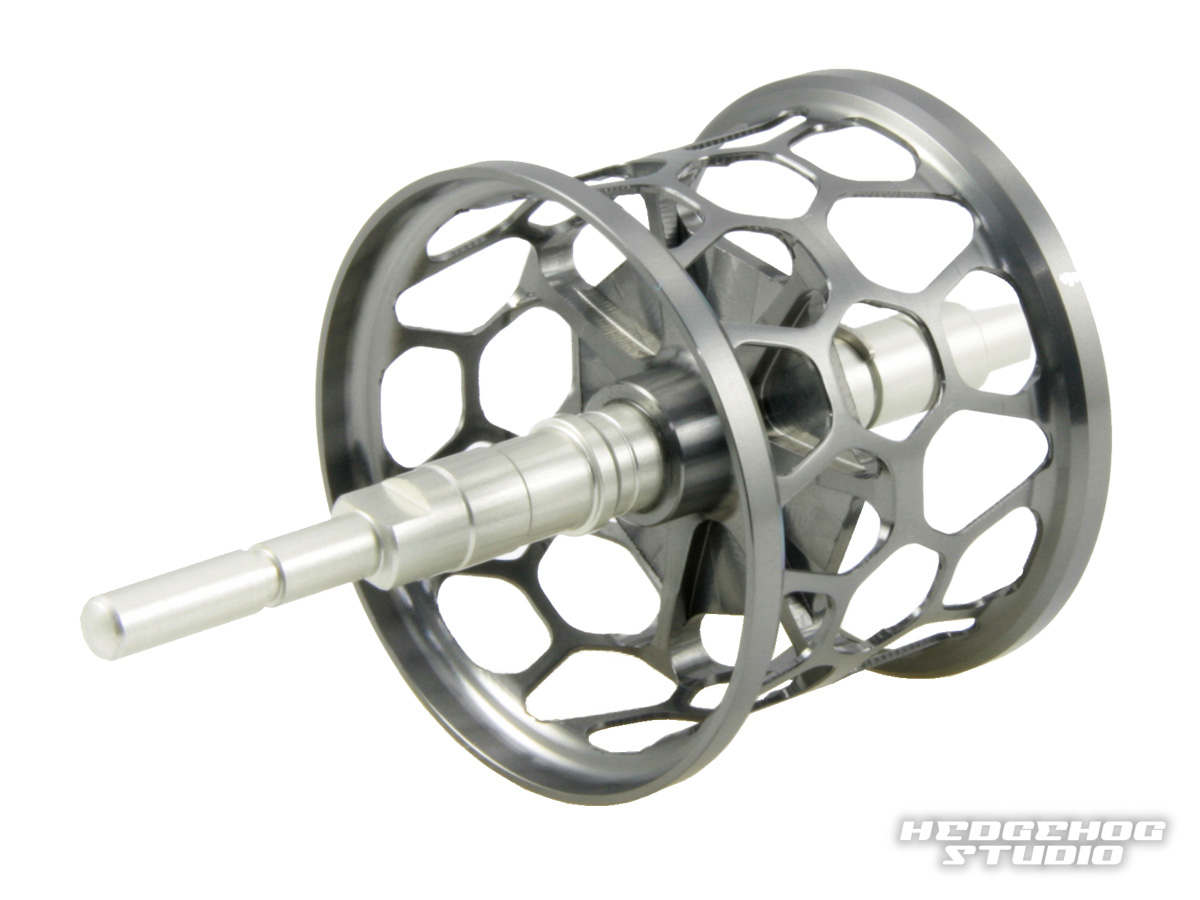 GUNMETAL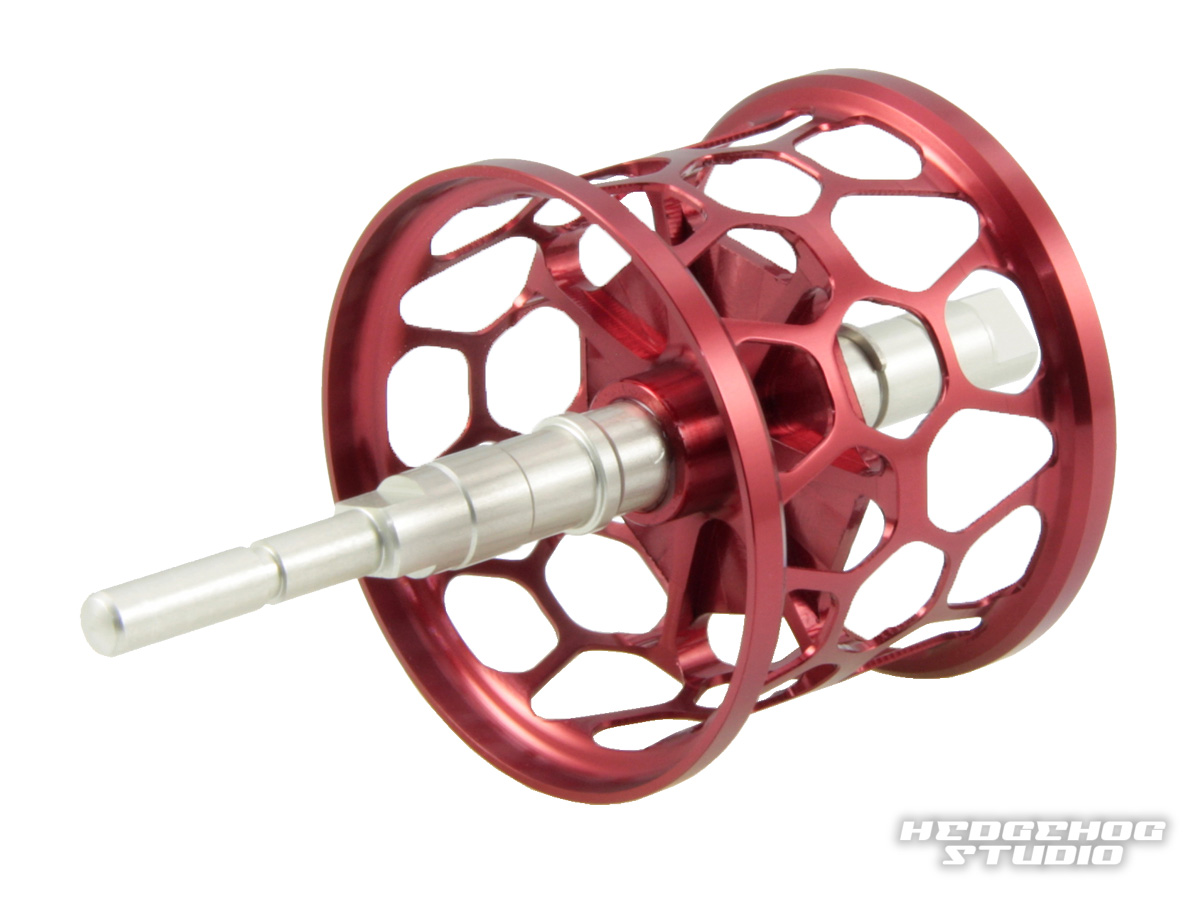 RED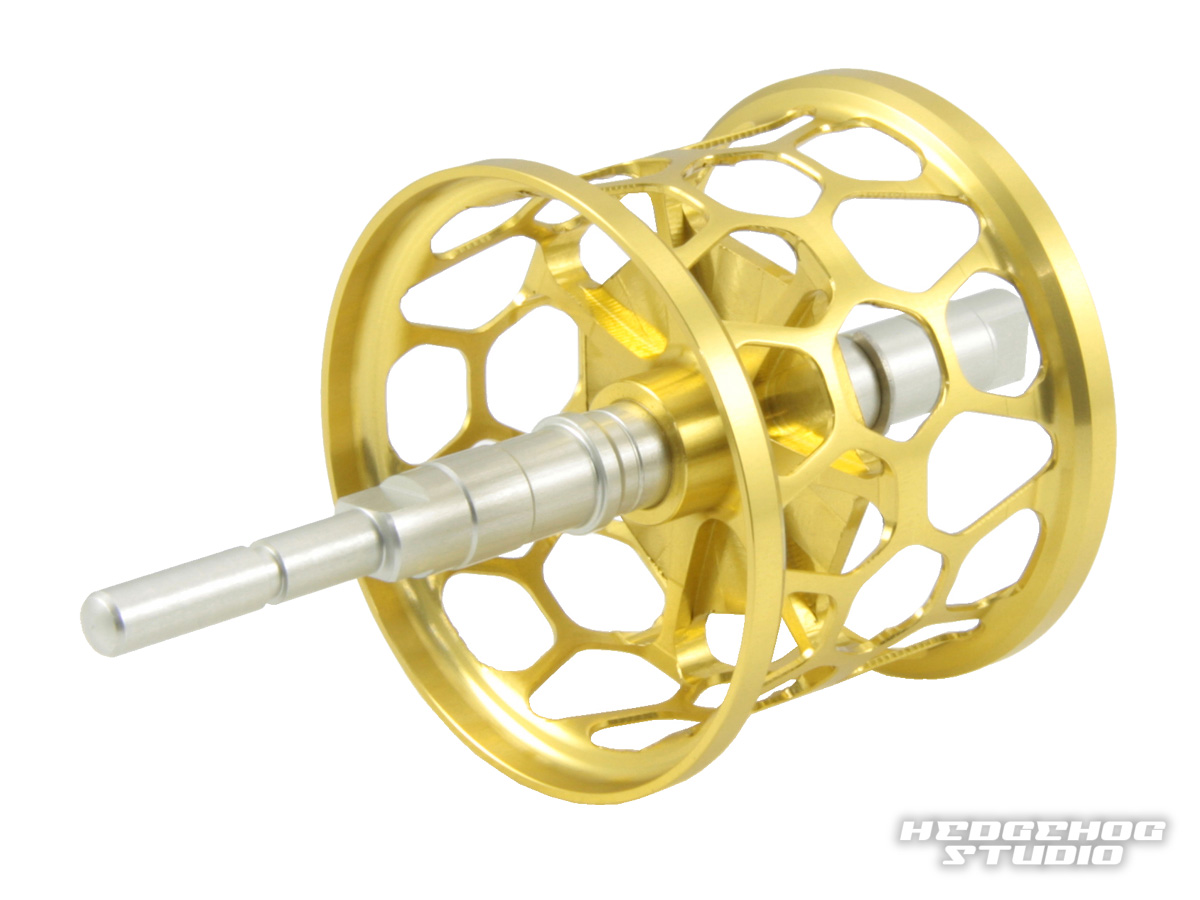 CHAMPAGNE GOLD


Spec

Material
Spool:extra super duralumin
Shaft:extra super duralumin

Main size
Microcast Spool AMB1518TR

Compatibility
Can be used for OLD (non-IAR) models such as 150Plus, 1500C, 1500C IAR, 1600C IAR, 1601C IAR
Not available for 1500CA Limited

Weight
Microcast Spool AMB1518TR : 5.3g
SHIMANO 1500C original spool : 15.8g
Both genuine spools and our spools were measured without SVS.

Line capacity
AMB1518TR
8Lb φ0.235mm 25m
6Lb φ0.205mm 35m
The measurements were taken using fluorocarbon line (Fluorobarruster) from Yamatoyo Tegusu Co.

Precautions for use
Feathering with the spool rim may cause the anodized aluminum to peel off due to friction.
Please use the spool rim for summing.
When winding line onto the spool, do not apply too much tension as this may cause damage.
In particular, when winding a stretchy line such as nylon line, loosen the tension before use.


How to Use

The following is an explanation of the ABU Garcia Ambassadeur 2500C IAR.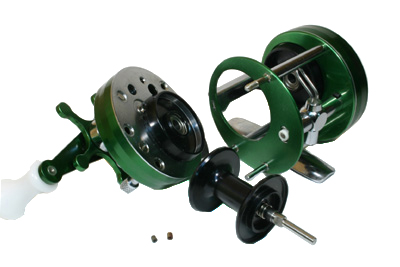 Remove the unit on the handle side and take out the spool.
Be careful not to lose the brake block (two parts that look like grains).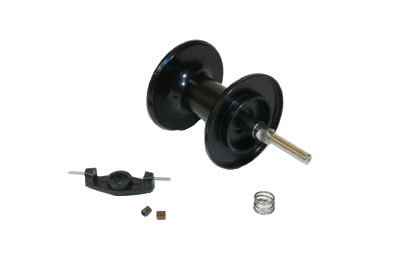 Remove the centrifugal brake parts and the spring (spool shaft spring) attached to the opposite side of the shaft (the long side) from the removed stock spool.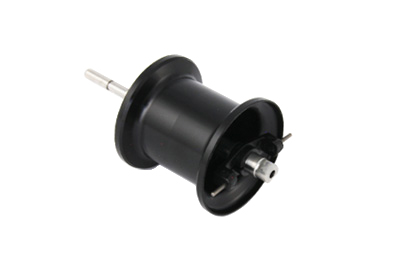 Install the centrifugal brake (stock or our original 4P-Brake 25C).
If you are using our magnetic brake, fit the supplied plastic collar.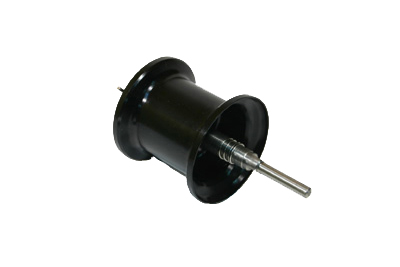 Attach the spool shaft spring to the long end of the shaft for positioning.
If your reel has a bearing and cogwheel on the shaft side, such as the 2600C Elite, be sure to install the spool shaft spring.
Without the spool shaft spring, the bearing will come off the frame and cannot be used properly.
Install the centrifugal brake (stock or our original 4P-Brake 25C).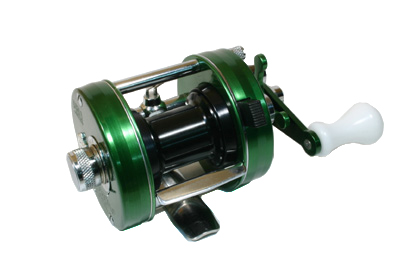 The installation is finished.
Adjust the mechanical brake.