[Avail] ABU Microcast Brake AMB1540/AMB1520/AMB1520PE for ABU 1500C/2500C
[Avail] ABU Microcast Brake AMB1540/AMB1520/AMB1520PE for ABU 1500C/2500C

Our Selling Price: US$33.00
■Description

Microcast Brake AMB1540
Microcast Brake AMB1520
Microcast Brake AMB1520PE 2020 New


These products are magnetic brakes for ABU Ambassadeur 1500C/2500C series.
Also compatible with 3500C series.
They are specially attachable to Avail's spool.
The brake is adjusted by the number of magnets.
Please help reduce backlash when casting lightweight lures.

When using the PE line for mountain stream trout fishing etc., the spool weight becomes lighter and the effect is too strong if it is a combination of conventional magnets, so we added a model with a different size of the attached magnet.
(Microcast Brake AMB1520PE)

Find the best combination of magnet size and number to suit your tackle and summing method.


■Compatibility

・Microcast Brake AMB1540

Microcast Spool AMB1540R
Microcast Spool AMB2540R
Microcast Spool AMB3540R

・Microcast Brake AMB1520,AMB1520PE

Microcast Spool AMB1520R
Microcast Spool AMB2520R

* The Microcast Spool AMB2560R does not have a compatible brake.
Please use the centrifugal brake.


■Microcast Brake AMB1540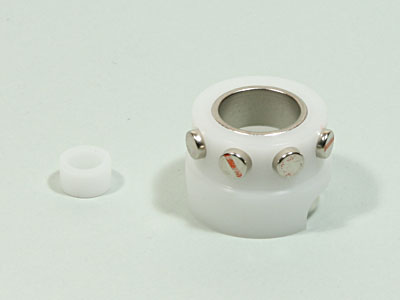 AMB1540 (Main unit, 4 Magnets, Spacer)
The spacer has a slit.


■Microcast Brake AMB1520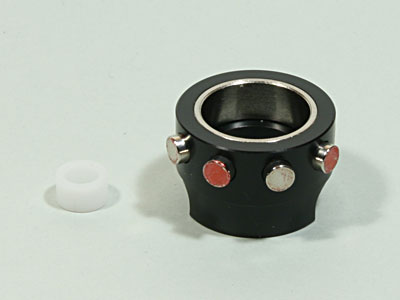 AMB1520 (Main unit, 4 Magnets, Spacer)
The spacer has a slit.


■Microcast Brake AMB1520PE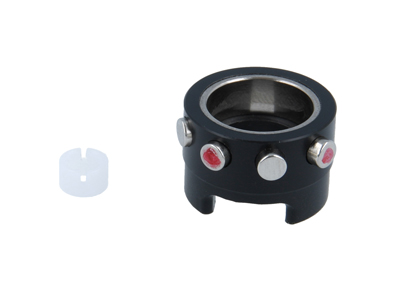 AMB1520PE (Main unit, 4 Magnets[φ4×4mm 2pcs、3.5mm 1pc、3mm 1pc], Spacer)
The spacer has a slit.


The brake is adjustable by changing numbers of magnets.
It will help you backlash less when casting a light-weight lure.


* It is possible to use the magnetic brake in combination with centrifugal brake.


■Spec(Microcast Brake AMB1540)

(Material)
Housing:Plastic(白色)
Metal part:S45C (Nickel-plated)
Magnet part:neodymium magnet

(Weight)
Main unit:3.6g
Magnet:0.33g (each)

(Size)
Main unit:φ20×14mm
Magnet:φ4×3.5mm

(Max number of magnet)
6 pieces

(Compatibility)
Microcast Spool
AMB1540R/2540R/3540R


■Spec(Microcast Brake AMB1520)

(Material)
Housing:Plastic(Black)
Metal part:S45C(Nickel-plated)
Magnet part:neodymium magnet

(Weight)
Main unit:4.6g
Magnet:0.4g(each)

(Size)
Main unit:φ21.4×14mm
Magnet:φ4×4mm

(Max number of magnet)
6 pieces

(Compatibility)
Microcast Spool
AMB1520R/2520R


■Spec(Microcast Brake AMB1520PE)

(Material)
Housing: Plastic(Black)
Metal part: S45C(Nickel-plated)
Magnet part: neodymium magnet

(Weight)
Main unit:4.6g
Magnet:0.3g〜0.4g(each)

(Size)
Main unit:φ21.4×14mm
Magnet:φ4×4.0mm 2pcs,φ4×3.5mm 1pc、φ4×3.0mm 1pc

(Max number of magnet)
6 pieces

(Compatibility)
Microcast Spool
AMB1520R/2520R

There is no compatible magnetic brake with Microcast Spool AMB2560.
Please try cenrifugal brake with the spool.


■Instruction

|How to attach magnetic brake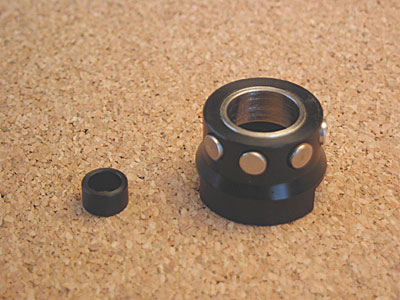 Here are a main brake unit and a spacer.
4 magnets are attached to the main unit.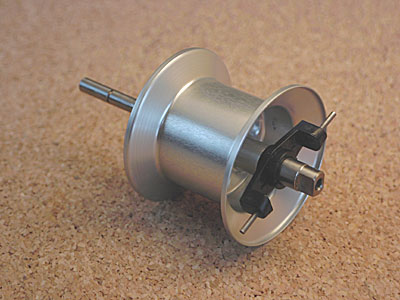 Take off the genuine centrifugal brake.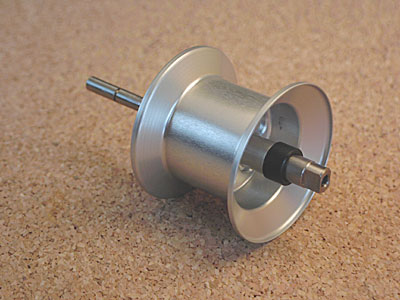 Put the spacer on.
The spacer is to adjust the position of spool.
Keep leaving a spring attached on the other side of the shaft.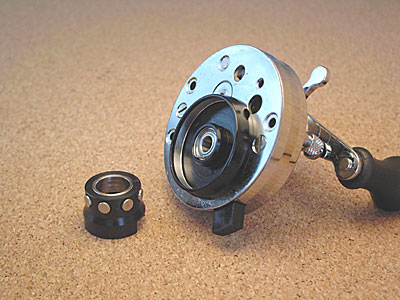 Attach the brake unit on the handle side.
The position is on the housing of bearing that receives spool shaft.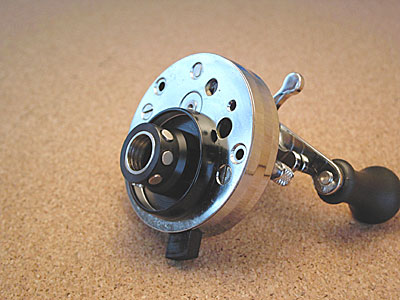 Press the brake unit till it stops.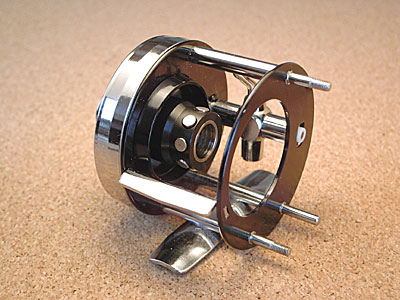 It's possible to attach the brake on the side of main frame.
In this case it's possible to use it in combination with genuine centrifugal brake.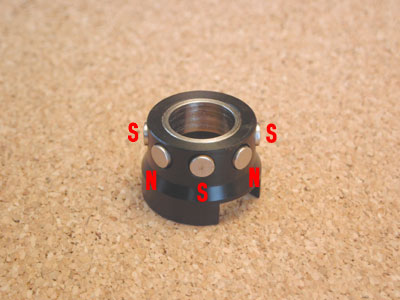 To attach magnets,
it's better that magnetic poles(N and S) are placed next to each other in alternate order.
The brake gets stronger when the magnets are positioned side by side.

|Supplement

To remove magnets,
attract them by a wrench or some other steel tool, then pull them out.

When it gets backlash often, add more magnet.
If the brake is too strong, take some off.

If you need magnets more please purchase separately.