[Avail] SHIMANO Microcast Spool 21CNQ18R, 21CNQ36R for 21 CALCUTTA CONQUEST 100/101
[Avail] SHIMANO Microcast Spool 21CNQ18R, 21CNQ36R for 21 CALCUTTA CONQUEST 100/101


Our Selling Price: US$100.10 [Regular Price: US$143.00]
Model

Microcast Spool 21CNQ


Description

Microcast Spool 21CNQ is available in two types with different groove depths of 1.8 mm and 3.6 mm.
You can choose the SVS Infinity to your liking by transplanting it to the centrifugal brake specification, or by installing the separately sold magnet brake to the magnet brake specification.
The shallow groove design makes it suitable for finesse usage.


Spec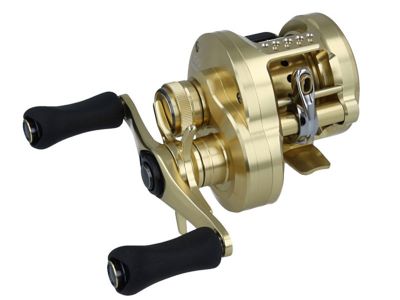 Basic Specifications

Material
Spool part:Extra super duralumin (Colored by alumite processing)
Shaft part:Extra super duralumin

Weight
・21CNQ18R 7.4g (Weight including bearings)
・21CNQ36R 7.7g (Weight including bearings)
・Genuine Spool 11.1g (Weight including bearings)
* Weight may vary slightly depending on the production lot.
* Both genuine and our spools are measured without SVS.

Compatibility
・21 CALCUTTA CONQUEST 100/101/100HG/101HG

Line Capacity
・21CNQ18R 4lb60m/6lb40m/8lb30m/10lb20m
・21CNQ36R 12lb50m/14lb42m/16lb37m/20lb30m

* If you feather the reel with your thumb using the spool rim, the alumite may come off due to friction.
Feather a reel with your a thumb, use the spool's spool surface.


How to remove SVS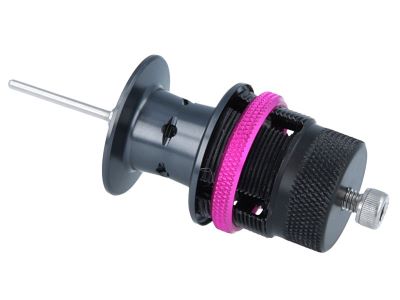 Use the optional SVS Infinity puller.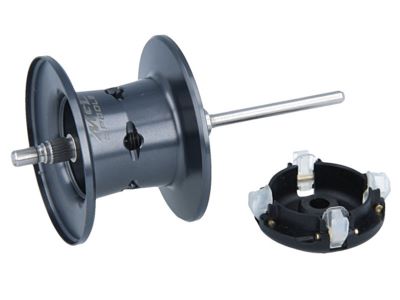 It is possible to remove the SVS from the genuine spool.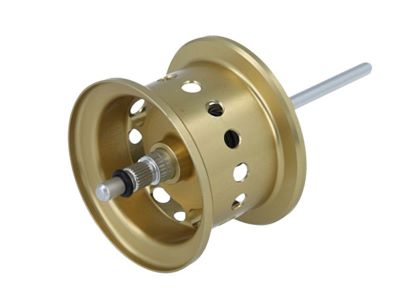 Remove the included O-ring before installing the SVS.
* Customers are responsible for removing and installing.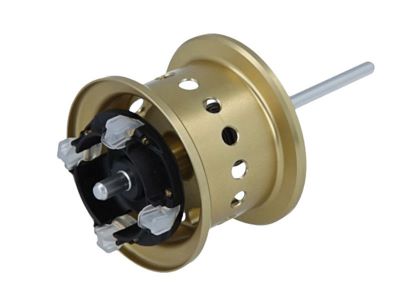 It is possible to port SVS to Microcast Spool 21 CNQ.
Also, attach the removed O-ring in front of the SVS to complete the work.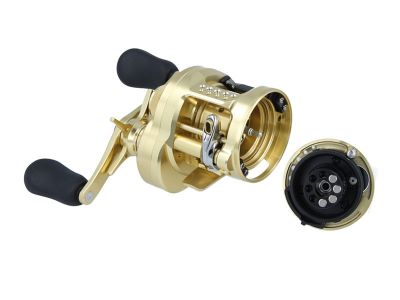 It can also be magnetized by using the separately sold Microcast Brake 21 CALCUTTA CONQUEST as shown in the image above.
Please choose the centrifugal brake or magnet brake according to your favorite style and taste.