[Avail] SHIMANO Microcast Spool CNQ5020TR for 01 CALCUTTA CONQUEST 50/51
[Avail] SHIMANO Microcast Spool CNQ5020TR for 01 CALCUTTA CONQUEST 50/51

Our Selling Price: US$77.00 [Regular Price: US$110.00]
Unspecified
■ Description of the product

Microcast Spool CNQ5020TR trout special  (The spool rim level is 2.0 mm)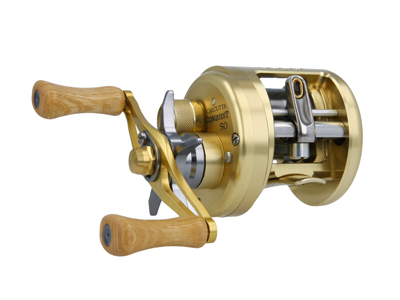 Reel: 01 Calcutta Conquest 50 Avail
products already mounted on reel
Microcast Spool CNQ5020TR Gunmetal
Shimano Star Drag ALB Gunmetal
Offset Handle LT 80mm Champagne Goldwood
Flat Knob Oak
GM Knob cap No brim Gunmetal
Aluminum nut M7 Right screw Champagne gold


We have renewed the Microcast Spool for 01 Calcutta Conquest 50 and 51, which we had many requests for.
Select either centrifugal brake or magnetic brake for the brake system and purchase it separately.

*The trout special model is a spool for light tackle developed for the target of regular size fish in trout fishing such as management fishing spots and mountain streams.
This is a special model aimed at improving the flight distance of ultra-light lures at the expense of some strength.
It is not suitable for heavy-duty fishing that requires the same or higher yield strength than mainstream large trout and bass fishing.
Also, if a lot of nylon line thinner than the line with the line capacity is wound, the spool may be damaged due to the swelling or shrinking due to the water absorption characteristic of the nylon line.
If too much tension is applied when winding the line, or if you press the spool to lift it when removing the root, or if you try to cut it by pulling it, it may cause damage as well.


■ Spool colors

Microcast Spool CNQ5020TR trout special  (The spool rim level is 2.0 mm)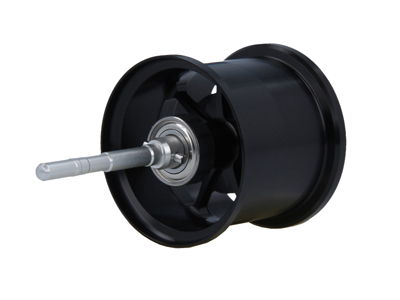 BLACK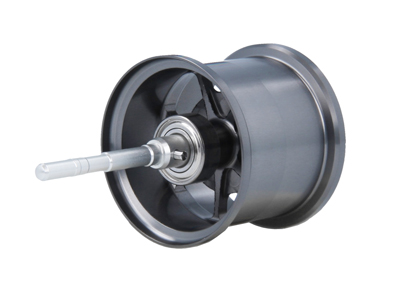 GUNMETAL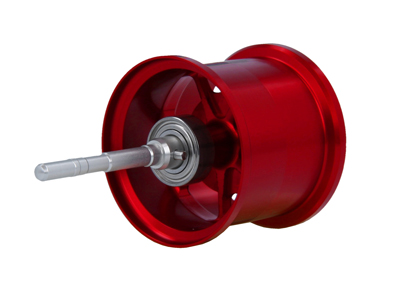 RED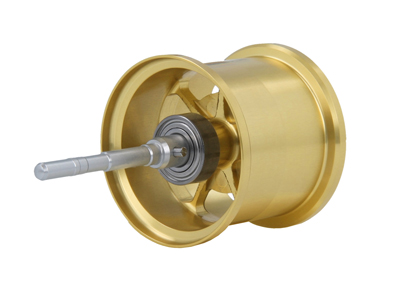 CHAMPAGNE GOLD


■4 point brake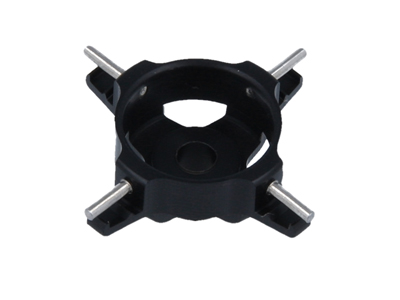 can be directly mounted CNQ50-38

It is a 4 point brake for Conquest 50 that has been sold conventionally. However, if the hole diameter is 5.0 mm, it is not suitable.
Use a 4-point brake CNQ50-38 with a hole size of 3.8 mm.
(Although the conventional model is still on sale on a separate page, please note that it will be non-conforming.)


■Specifications

basic specifications

(material)
Spool part: super duralumin (colored by alumite processing)
Shaft part: super duralumin (hard alumite) Processing)

(Main size)
Microcast Spool CNQ5020TR The spool rim level is 2.0mm

(Applicable reel)
Shimano Calcutta Conquest 50,51

Note: Not compatible with Calcutta Conquest 50S, 51S


Weight

Microcast Spool CNQ5020TR: 7.0g
Genuine spool: 14.8g
* Both the genuine spool and our spool are measured without SVS.

・Line capacity

6Lb φ0.205mm: 45m
8Lb φ0.235mm: 35m
* Measured using a nylon line (Versatile design) from Yamatoyo Tegusu Co., Ltd.