[Avail] Magnet Brake SHSC-05A for SHIMANO Old Models
[Avail] Magnet Brake SHSC-05A for SHIMANO Old Models

Our Selling Price: US$20.02 [Regular Price: US$28.60]
---
|Regarding the stock of AVAIL product
---
It takes us two to three days to get ready to send Avail products
because we order them from the Avail factory.
Sometimes they might be out of stock at the timing of your order.
In the case of a stockout, we refund your purchase price immediately.
---
|Compatibility
---
|Avail Microcast Spool
CNQ5026TR
MT9239
CNQ5021
CNQ5041
CNQ5016BL
CNQ5027BL
CNQ5018S
CNQ5036S
CNQ5021SSP
CNQ5041SSP
CNQ1034
CNQ1054
MT0025
MT0039
MT0725
MT0739
ALD0916
ALD0929
ALD0949
---
|Instructions
---
|for CORE,CHRONARCH,ALDEBARAN,Scorpion
(This is for the experienced persons who can disassemble and assemble reels.)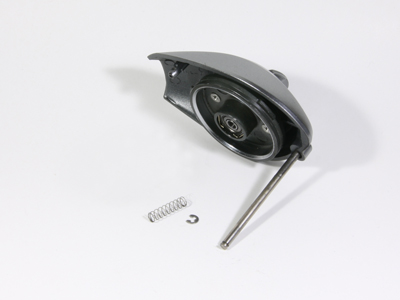 Please prepare the palming cup equipped with flip-open as shown in the photo.
Disassemble the main body of the handle side, and remove the E-ring at the tip of the shaft.
The palming cup comes out of the main body, use it as it is.
Please keep the E-ring and the spring which were removed in a safe place.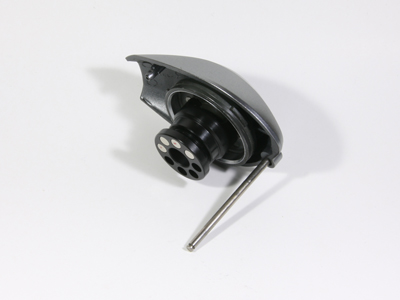 Fit the brake unit in a certain part around bearing catching the spool.
Although four magnets are attached to the brake in the first place, please adjust them and decide the number and position.
Basically, the magnetic poles placed next to each other should be arranged alternately.
(If there is a red mark on the magnet, that side is the N pole.)
The brake will become weak as the magnetic interval is wider.
Even if the same magnetic pole is put in order, it is hard to raise the brake force.
When fine adjustment is still more necessary, you can use a low height magnet.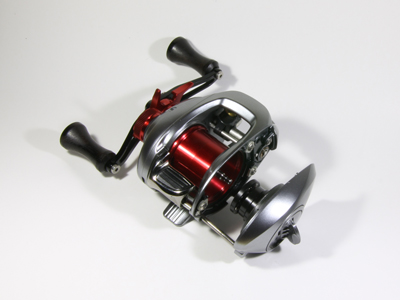 Put the shaft through the hole and lock the cover as usual.
Then you can use it afterward.
Fine adjustment that is not allowed by centrifugal brake is possible.
Since disassembly of a reel is required for the attachment, it is slightly difficult.
|for CALCUTTA CONQUEST
Brake unit is required separately.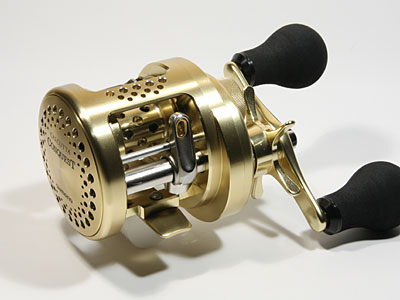 Take CONQUEST 101 as an example
Take the spool out
Please keep the genuine spool aside.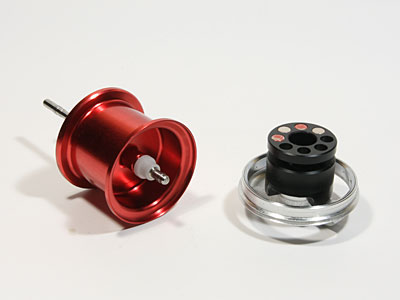 Microcast Spool and Microcast Brake SHSC-05A (optional product)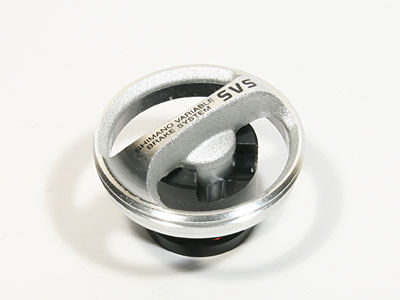 Attach the brake unit to SVS cover.
Pole pieces should be on the opposit side of the cover.
Press the unit to the end.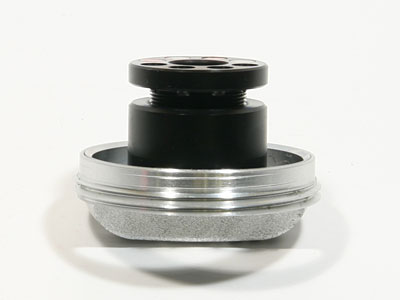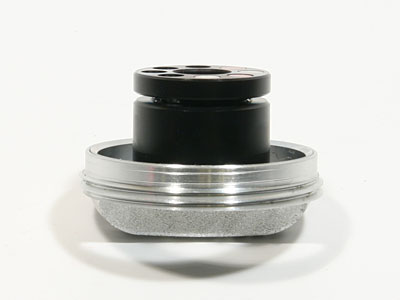 To adjust the brake, change the level of the head part by turning it.
The width of screw thread is
There are different width of screw thread between the two pictures above.
The brake force of the unit in the upper picture is stronger than the other below.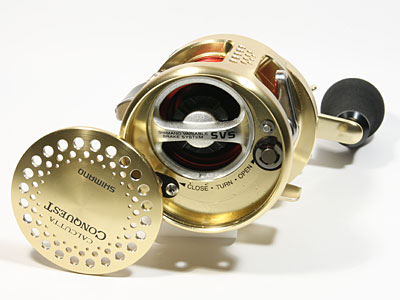 Put the whole unit into the reel to finish up.