[IOS Factory] DAIWA Line Roller Direct 16-20 series (for 20 LUVIAS FC LT, 19 CERTATE LT, 19 BALLISTIC LT, 18 EXIST LT(FC), 17 STEEZ, 17 PRESSO LTD, 16 CERTATE etc.)
[IOS Factory] DAIWA Line Roller Direct 16-20 series (for 20 LUVIAS FC LT, 19 CERTATE LT, 19 BALLISTIC LT, 18 EXIST LT(FC), 17 STEEZ, 17 PRESSO LTD, 16 CERTATE etc.)


Our Selling Price: US$60.78 [Regular Price: US$71.50]
Maximize the benefits of long taper design Line Rollers

In addition to the conventional retrieve style fishing, in fishing that is conscious of line slack, which has been diversified in recent years such as bass, aging and egging, the rotation of the line roller is improved even when there is almost no line tension.
Smooth line winding is required.

Compared to conventional products, Line Roller Direct with long taper specifications has significantly improved rotational performance by increasing the contact area of the line even when processing slack lines, and as a result, line troubles have also been greatly improved. A unique custom long taper line roller that supports a variety of fishing styles.

* There is no compatibility with the conventional line roller Direct "Real".
If you are looking for a line roller direct that fits 16 CERTATE or 17 STEEZ, please purchase the Line Roller Direct "16 series, 17 series".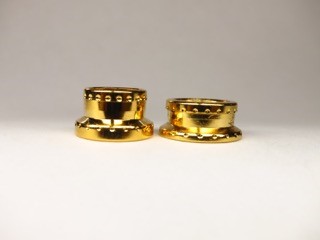 The left is a long taper specification, and the right is a conventional product.
By increasing the vertical length, the familiarity of the line is improved.
It also supports the latest tension-free fishing style.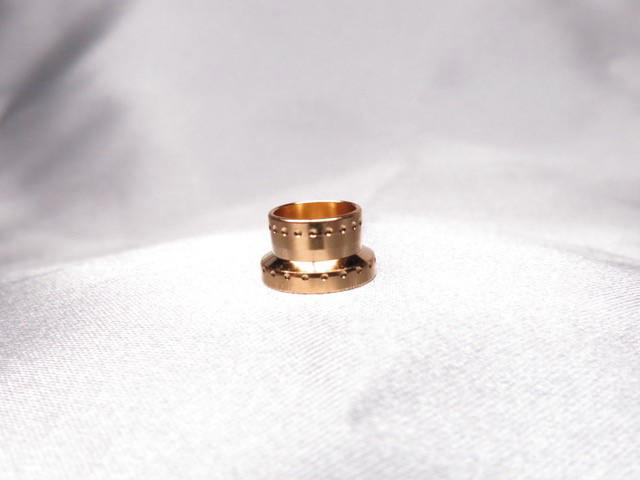 GOLD (for Fresh Water ONLY)
Priority is given to gloss without alumite treatment.
Although it is exclusively for fresh water, its brilliance has an overwhelming presence.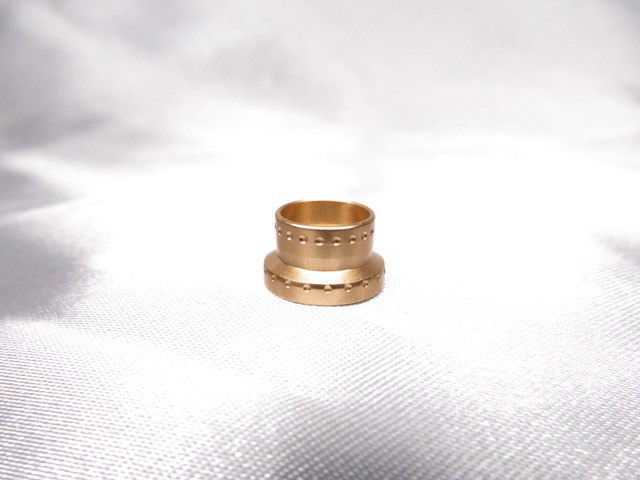 ION GOLD (for Salt Water and Fresh Water)
Genuine color that is just right for any reel regardless of salt and fresh water.
Recommended!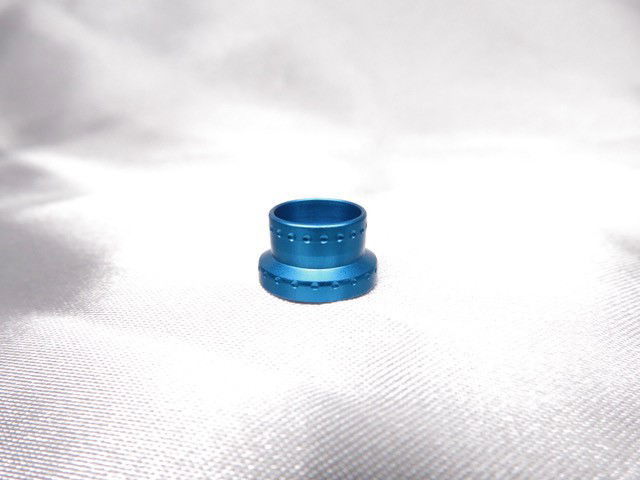 BLUE (2019 New Color / for Salt Water and Fresh Water)
It is a color that creates a salty image, ideal for silver and blue reels.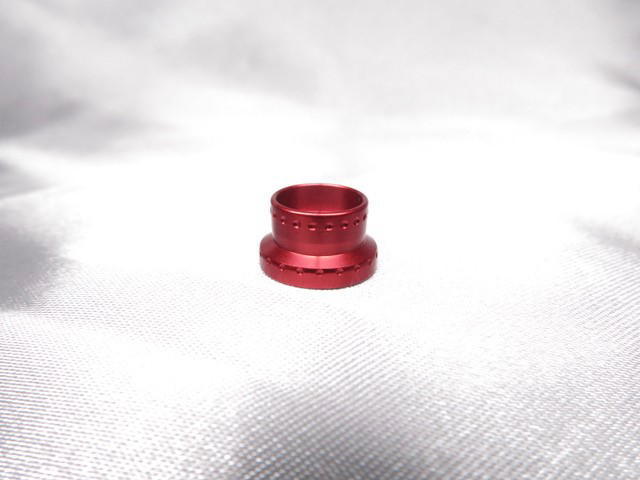 RED (for Salt Water and Fresh Water)
When you want to add a mud black reel or accent.
The presence of the reel is enhanced by the impactful production.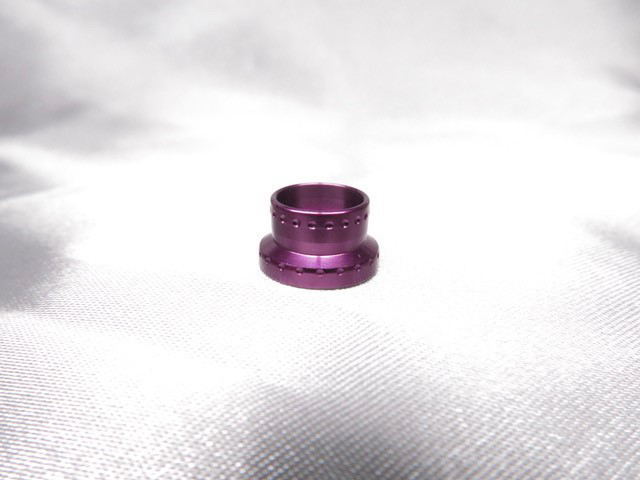 PURPLE (2019 New Color / for Salt Water and Fresh Water)
It is a color that goes well with mainly dark reels.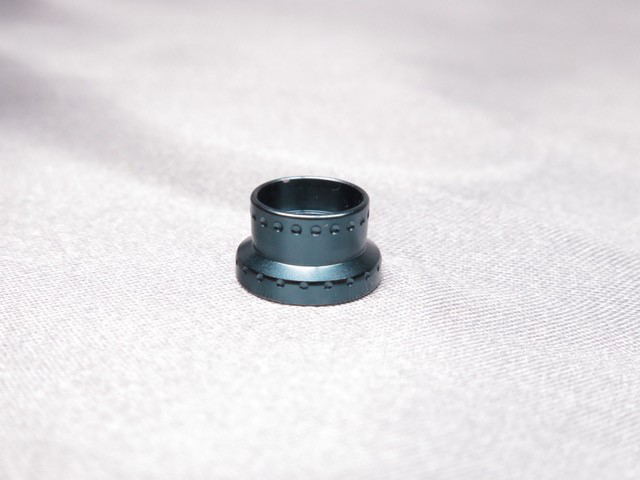 PARAIBA BLUE (2019 New Color / for Salt Water and Fresh Water)
The color inspired by the miracle jewel, Paraiba tourmaline, is a color that mysteriously blends with any reel.
Especially, it goes well with pale metallic reels.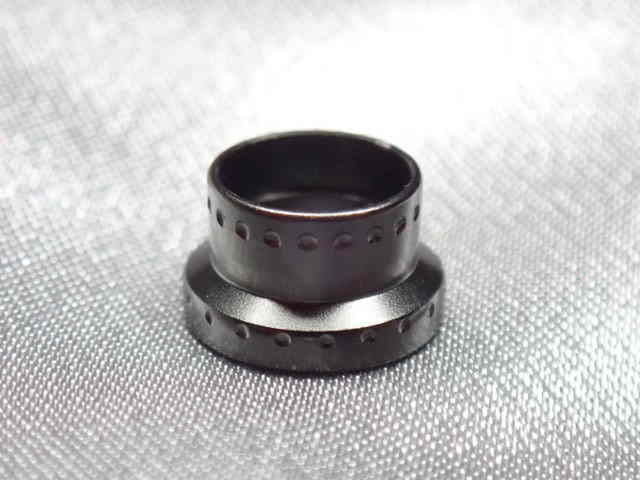 GUNMETAL (2020 New Color / for Salt Water and Fresh Water)
The semi-glossy dark gunmetal color is a perfect match with the black reel.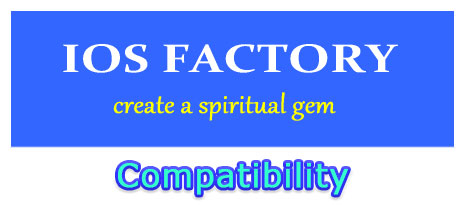 Color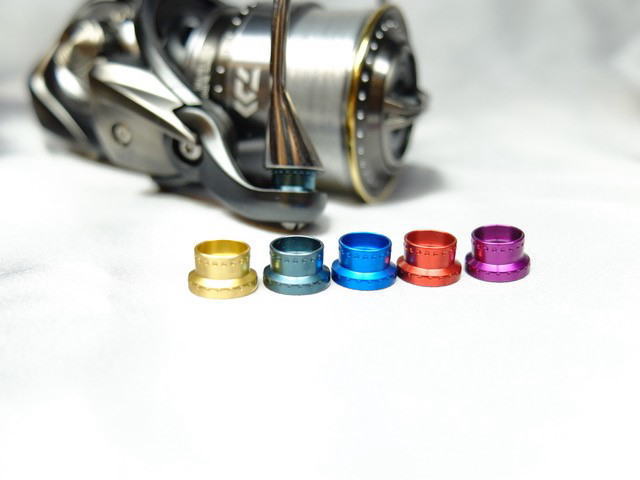 Contents

Line Roller Body
2 Dedicated Bearings
2 Shims (0.5mm)
1 Shim (1mm)
1 Shim (0.2mm)
1 Disk Base
1 Dedicated Screw
Installation Manual (listed on the back of the mount)


* NOTE

This product is a custom line roller that prioritizes rotational performance.
Please note that Daiwa's Mag Shield mechanism is a mechanism with excellent dust resistance and waterproof properties, and bearing corrosion and waterproof properties may be impaired as a harmful effect when the Mag Shield is removed.
Also, please note that the manufacturer's warranty is not available at that time.

Line Roller Direct for 16 CERTATE and 17 STEEZ is a special size.
There is no compatibility with Line Roller Direct "Real".
When purchasing, please purchase Line Roller Direct "16 series, 17 series".


About Use in Salt Water

The bearings used in all of our products are made of stainless steel, which has excellent rust prevention.

For daily maintenance, shower wash with water and then dry, then apply more IOS-02 through the gaps in the line roller body, or disassemble the line roller and then apply to bearings and other related parts.
If the line roller body is premised on the use of seawater, select one with alumite specifications.


How to Use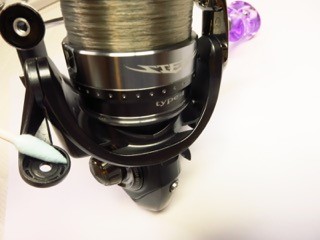 Remove the conventional line roller units and screws to clean dirt.
Genuine parts will not be used for installation.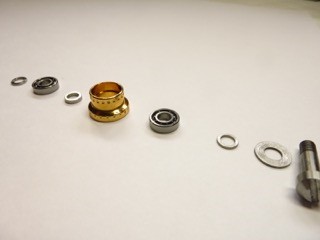 Refer to the installation procedure and assemble while applying IOS-02 oil.
Normally I don't use 0.2mm shims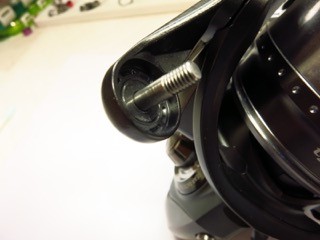 Insert the special screw from under the line roller arm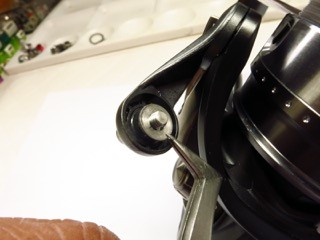 Install the disk base.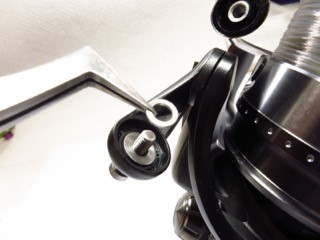 Install a 0.5mm shim.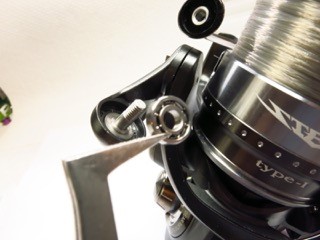 Install the dedicated bearing.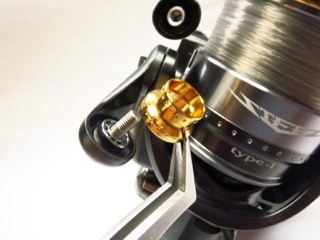 Install the line roller body.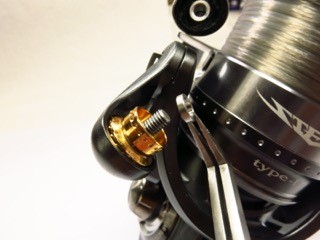 Install a 1mm shim.
Note that it is not a 0.5mm shim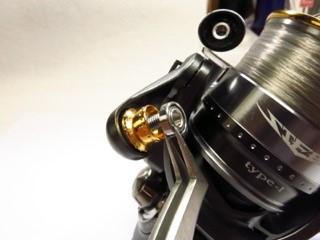 Install the dedicated bearing.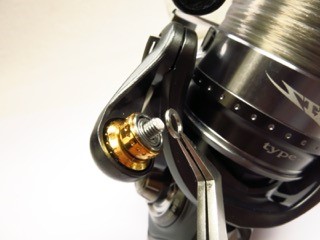 Install a 0.5mm shim.
However, use 0.2mm instead of 0.5mm only when a large gap is created when fixing with a screwdriver and the line bites into it.
Normally you don't need a 0.2mm shim.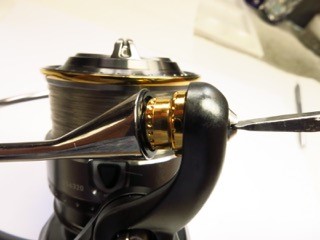 After installing all, tighten with a screwdriver, check the rotation and complete.


What to do if the line roller does not rotate or cannot be installed

1. Removes corrosion and dirt from line roller arms, etc.
2. Please check again if the line roller is suitable for the compatible reel.
3. Check if the line roller shaft is deformed by overtightening the screw with a screwdriver.
4 .With the line roller set, check that the proper clearance is maintained up and down.

* Before using, check in advance that the screws are not loose.