[Avail] SHIMANO Microcast Spool ALD1518TRI for 15 ALDEBARAN
[Avail] SHIMANO Microcast Spool ALD1518TRI for 15 ALDEBARAN


Our Selling Price: US$143.00 - US$176.00
Prices vary according to options.
 Description

Avail Microcast Spool ALD1518TRI (The spool rim level is 1.8mm.)

It is the light and shallow spool compatible with 15 ALDEBARAN.
It will help you cast lightweight lures.

In order to use a magnetic brake, brake disc is already mounted on this spool. So the magnetic brake "Microcast Brake ALD15" is useful with this spool. And you will be able to adjust the brake by the original dial for SVS Infinity.

If using this spool with centrifugal brake, please reuse the original SVS Infinity.





* The bearing size on this spool is different from that of the original '15 ALDEBARAN.

SHIMANO original : (3mm x 10mm x 4mm)
ALD1518TRI : (4mm x 10mm x 4mm)

If you want to replace the bearing on the spool shaft with our bearing, please select one from the following pages.

- 1040AIR HD

- 1040AIR BFS


 Attention

You can choose the brake system of this spool either magnet brake system or centrifugal brake system.

◆To use Magnet Brake System




⇒Avail Microcast Brake ALD15


◆To use Centrifugal Brake System




* "SVS Infinity 4 Puller" is absolutely necessary to remove the centrifugal brake from the original spool.

Please get one if you do not have.
⇒Avail SVS infinity 4 puller


 Colors


BLACK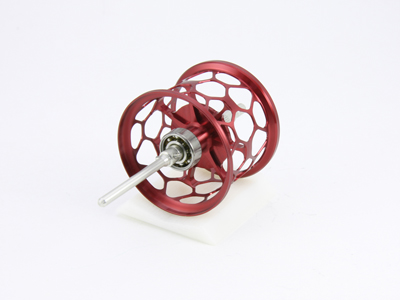 RED





PURPLE (ROYAL PURPLE)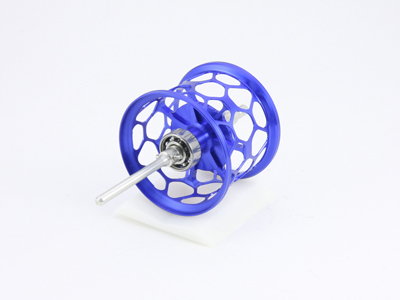 BLUE (SAPPHIRE BLUE)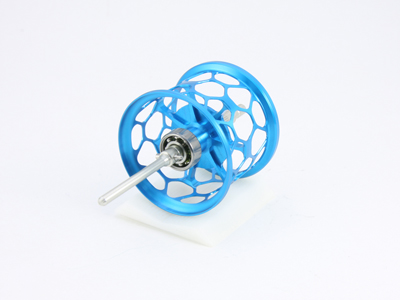 SKY BLUE





CHANPAGNE GOLD





PINK


 Spec

|Material

Extra Super Duralumin

|Compatibility

SHIMANO 15ALDEBARAN (50,51,50HG,51HG)

|Spool weight



Genuine

Spool : approx 10.5g
Microcast Spool ALD1518TRI : approx 5.9g

|Line capacity

ALD1518TRI : 4lb - 75m,6lb - 50m

* The numerical value mentioned above is the result of measuring by winding nylon line up to the edge of spool rim.


* The bearing size on this spool is different from that of the original '15 ALDEBARAN.

SHIMANO original : (3mm x 10mm x 4mm)
ALD1518TRI : (4mm x 10mm x 4mm)

If you want to replace the bearing on the spool shaft with our bearing, please select one from the following pages.

- 1040AIR HD

- 1040AIR BFS