[Avail] SHIMANO SVS infinity 4 puller for 15 ALDEBARAN,14 CHRONARCH CI4+,14 Scorpion,14 CALCUTTA CONQUEST,15 CURADO
[Avail] SHIMANO SVS infinity 4 puller for 15 ALDEBARAN,14 CHRONARCH CI4+,14 Scorpion,14 CALCUTTA CONQUEST,15 CURADO
Our Selling Price: US$7.70 [Regular Price: US$11.00]
Unspecified

Model

Puller for SVS Infinity

PLLER-INFINITY


Product Description

To remove the SVS Infinity attached to the genuine spool, we recommend using puller PLLER-INFINITY for SVS Infinity 4.
Please install the removed SVS Infinity on our spool and use it as a centrifugal brake.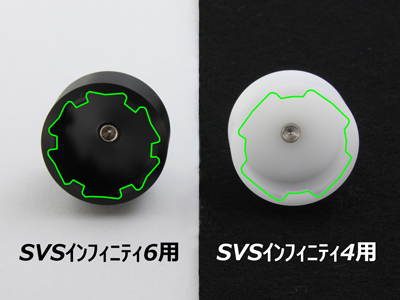 Left: SVS Infinity 6, Right: SVS Infinity 4

Puller for SVS Infinity
The photo shows a green line to make it easier to see the shape of the puller's claw.


Spec

Basic Specifications

- Material
Main unit material: POM resin
Screw material: Stainless steel

- Compatible model

- 15 ALDEBARAN
- 14 CHRONARCH CI4+
- 14 Scorpion
- 15 CURADO
- 14 CALCUTTA CONQUEST 100, 200
- 15 CALCUTTA CONQUEST 100HG, 200HG

Models released after 2016 are not supported. Compatible reels differ from the black type puller.


How to use

How to use the puller for SVS Infinity

When removing the SVS Infinity from the genuine spool, please be very careful not to damage the parts.
*The explanation is given here using Avail's MT1332R spool.
Some SVS brakes seem to be loosely installed depending on the individual variability.
If loose, it is recommended to use adhesive to fix it in place.

*The method of use is the same as the conventional black SVS infinity puller.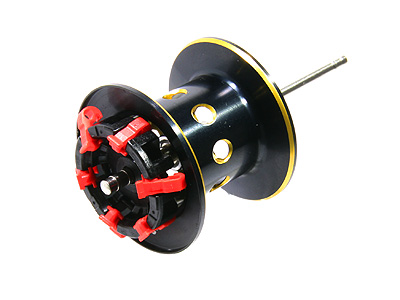 1. Prepare a genuine spool.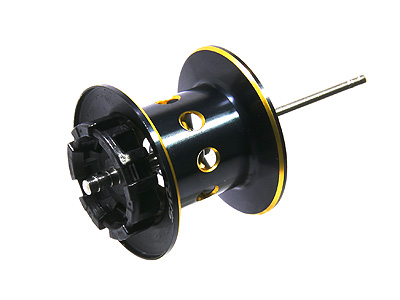 2. Remove the genuine brake block from SVS Infinity.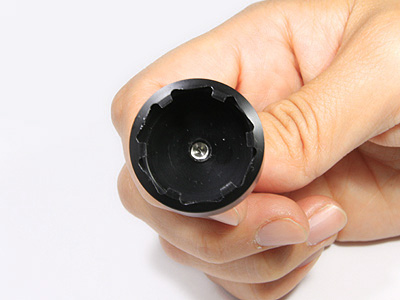 3. Make sure the tip of the screw is on the end face of the puller screw hole.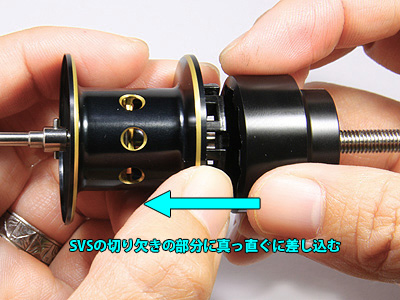 4. While holding the genuine spool firmly, insert the puller jaws straight into the notch part of the SVS.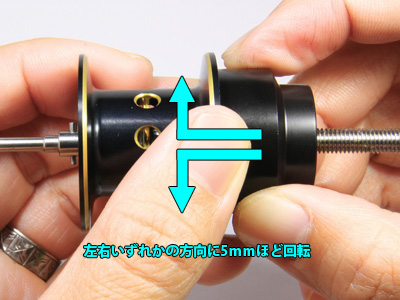 5. Turn the puller about 5mm in either direction.
(The 13 Metanium has a firm grip, while the 12 ANTARES turns smoothly and easily.)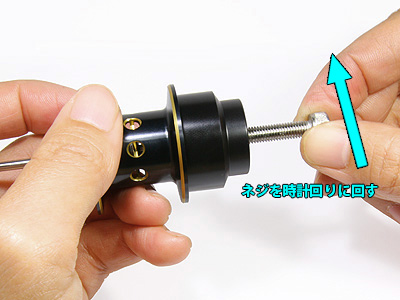 6. While holding the genuine spool firmly in place, turn the screw clockwise, making sure that the puller jaws firmly catch the SVS when the puller is pulled.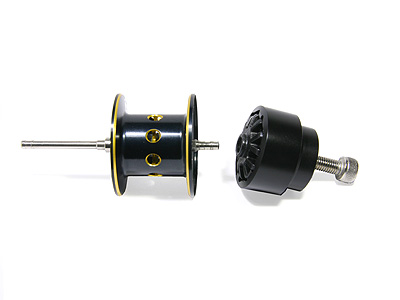 7. As the SVS floats (comes off) little by little, turn the screw until it comes off the spool shaft completely.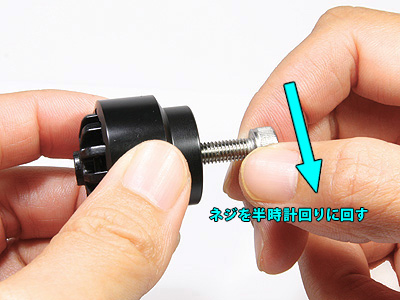 8. Turn the screw half-clockwise (or pull it out completely) to remove the SVS from the puller.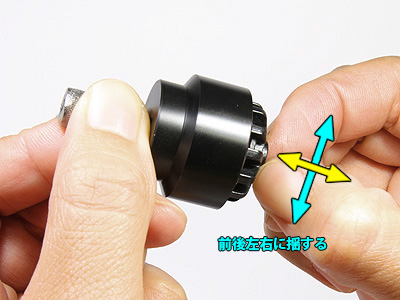 Since SVS at this time is difficult to pick up with fingers, you may use tweezers or other tools.
In this case, it is easier to remove the SVS by rocking it back and forth, left and right, with the SVS picked up.。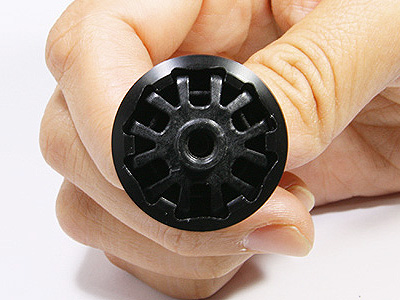 If it is still difficult to remove the SVS, check that the puller pawl is correctly positioned in the SVS notch as shown in the photo above, turn the screw clockwise to slightly push the SVS downward, and then turn the screw again in a semi-clockwise direction to loosen it.
(Be careful not to scratch or damage the SVS by forcible removal.)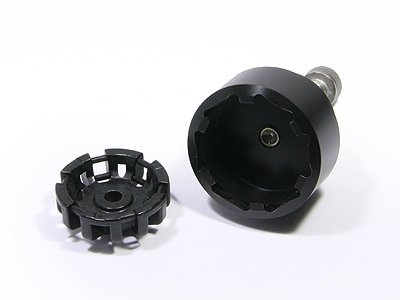 9. SVS has been removed.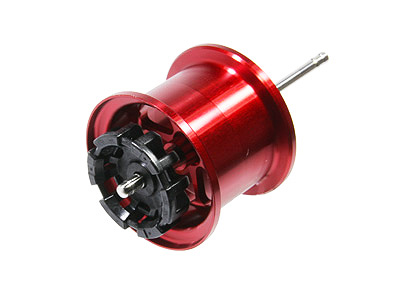 10. Attach SVS Infinity to Avail's spool ANT1234.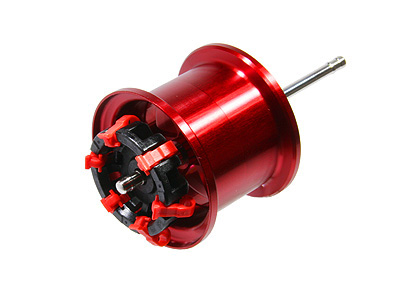 11. Install the genuine brake block and you are done.