[Avail] Standard Handle (PURE-AB) *AVHADA *discontinued
[Avail] Standard Handle (PURE-AB) *AVHADA *discontinued
Our Selling Price: US$50.67 [Regular Price: US$72.38]
Not available
---
| Regarding the stock of AVAIL product
---
It takes us two to three days to get ready to send Avail products because we order them from the Avail factory.
Sometimes they might be out of stock at the timing of your order.
In the case of a stockout, we refund your purchase price immediately.
---
| Description
---
This is the original Standard Handle of AVAIL.
We adopt extra super duralumin plate machined with knob shafts made of titanium alloy (Ti64).
We made it the light weight and high rigidity.
Because the design is simple and not obtrusive too much, the original image of the reel is not spoiled very much.
Also the provided screws for fixing the retainer are titanium alloy that has been machined.
---
| Attachable knob
---
・Genuine products of SHIMANO/DAIWA
・AVAIL products
* ABU's original knob is not attachable to this handle.
In order to use a SHIMANO genuine knob, it is necessary to attach the provided plastic collar to the knob shaft.
(It might be a little tight, please install the plastic collar to the bottom of the knob shaft.)
---
| Gallery
---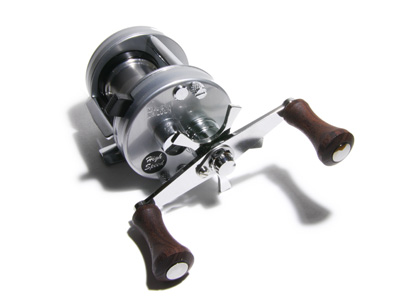 ---
| Compatibility
---
This product is very suitable for most Ambassadeur.
You can attach the handle without replacing drag.
Of course the product is compatible with almost all of ABU and DAIWA reels.
---
| Handle Length
---
・70mm
・75mm
・80mm
---
| Color Selection
---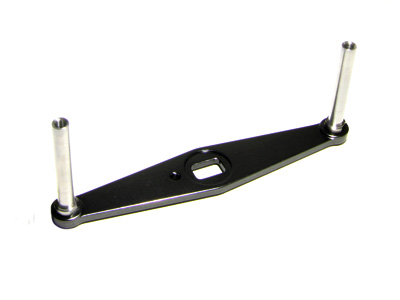 BLACK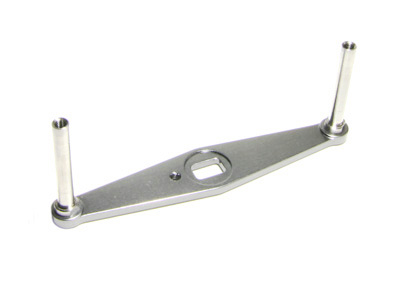 GUNMETAL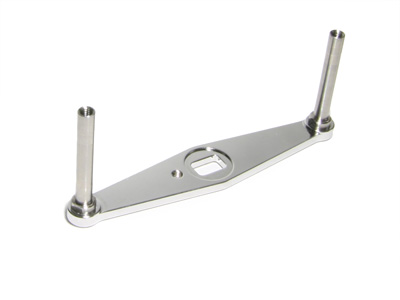 CHROME
---
| Retainer : color selection
---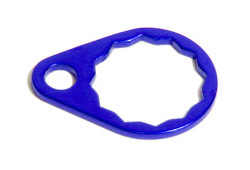 SAPPHIRE BLUE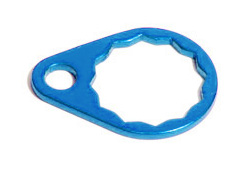 SKY BLUE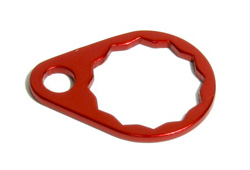 RED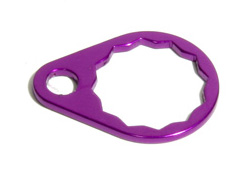 PURPLE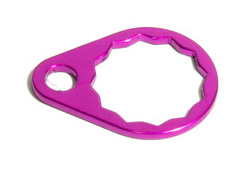 PINK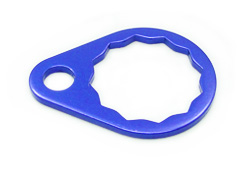 DEEP PURPLE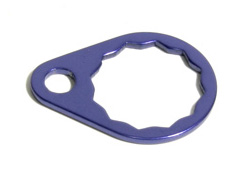 NAVY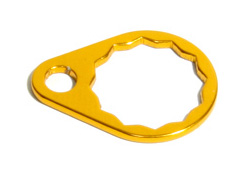 ORANGE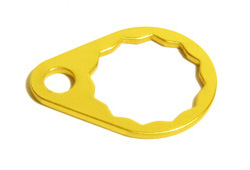 GOLD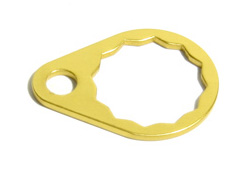 CHAMPAGNE GOLD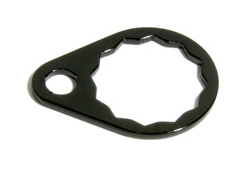 BLACK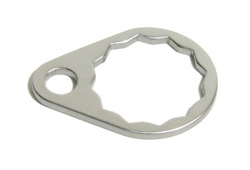 GUNMETAL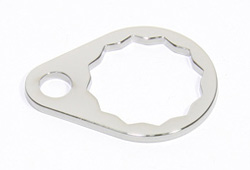 CHROME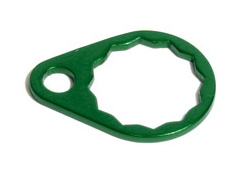 GREEN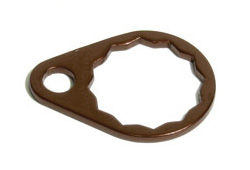 BROWN
---
| Accessories
---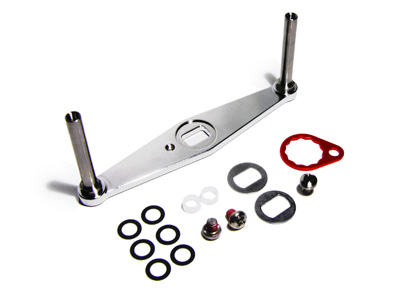 Contents:
1 Main unit
2 Plastic collars for Shimano knob
1 Retainer
1 Ti64 screw (For fixing retainer)
2 Fixing screws for handle knob (+ pan head screw)
2 Adjustment washers
6 Knob adjustment washers
The handle nut is not provided.
Ball bearing for the handle knob is not provided.
You may use the genuine bearing, or please purchase the bearing separately.
(Size: SHG-740ZZ×4 )