[Avail] ISUZU Microcast Spool BC4215TR for BC420 SSS/BC421 SSS Vintage, BC430 SSS/BC431 SSS Vintage
[Avail] ISUZU Microcast Spool BC4215TR for BC420 SSS/BC421 SSS Vintage, BC430 SSS/BC431 SSS Vintage
Our Selling Price: US$97.02 [Regular Price: US$138.60]
Not available
■Model name

Microcast Spool BC4215TR (groove depth 1.5mm)


■Product introduction

Microcast spool for chairs BC420 SSS series.
In order to eliminate rattling of the cog wheel, we reviewed the shaft shape and changed the bearing size. (Bearing size: 9mm x 5mm x 3mm)
Trout special model that makes casting ultra-light lures fun, such as balsa floating minnows. Brake setting is made fun by adopting a centrifugal brake that can turn the brake block on and off.
Four brake blocks are included. Please purchase the optional brake block for replacement or as a spare.

*The trout special model is a spool for light tackle that was developed targeting regular size fish in trout fishing such as management fishing spots and mountain streams. This is a special model aimed at improving the flight distance of ultra-light lures at the expense of some strength.
It is not suitable for large-scale main trout or heavy fishing that requires the same or higher yield strength as bass fishing.
Also, if a lot of nylon line thinner than the line with the line capacity is wound, the spool may be damaged due to the swelling or shrinking due to the water absorption characteristic of the nylon line.
If too much tension is applied when winding the line, or if you press the spool to lift it when removing the root, or try to cut it by pulling it, it may cause damage as well.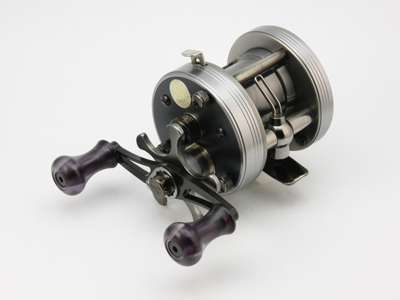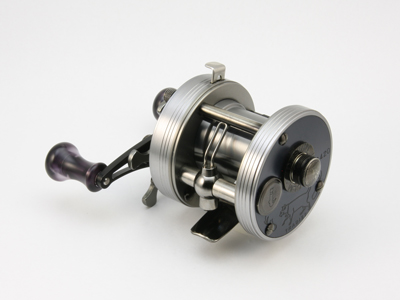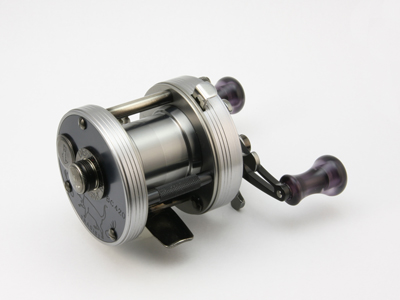 Reel: Isuzu BC420 SSS Vintage
Spool: Microcast Spool BC4215TR Gunmetal
Handle: S trad handle Black
Knob: S size knob Acrylic smoke


■Color variation

・Microcast Spool BC4215TR (groove depth 1.5mm)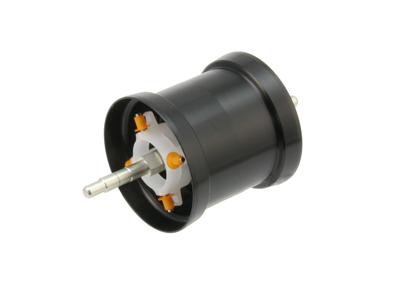 BLACK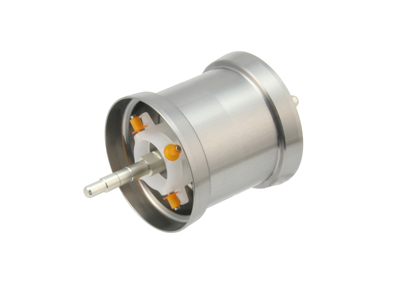 GUNMETAL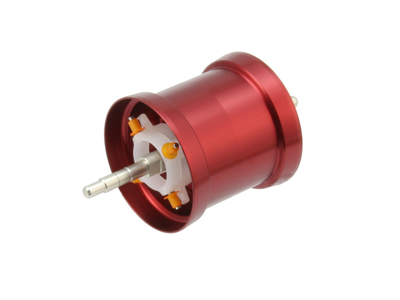 RED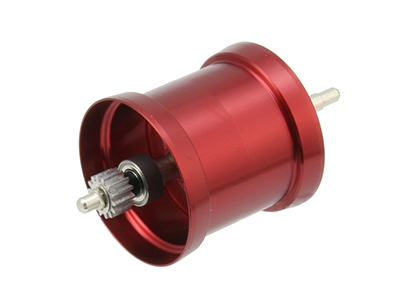 BACK VIEW


■Features

Weight of spool is reduced by reducing spool weight and spool volume. Can be significantly reduced in weight.
The minimum value of the lure weight that can be cast is greatly improved, and the flight distance of the lure at the same weight is extended.


■Specifications

/Basic Specifications

(Material)
Spool: Ultra-super duralumin (colored by alumite processing)
Shaft: Ultra-super duralumin (hard alumite processing)
(Compatible reel)
BC420 SSS Vintage, BC421 SSS Vintage
BC430 SSS Vintage, BC431 SSS Vintage and
their compatibility Model
Smith Plugger
*Not available for BC420 SSS Pescatore and BC421 SSS Pescatore.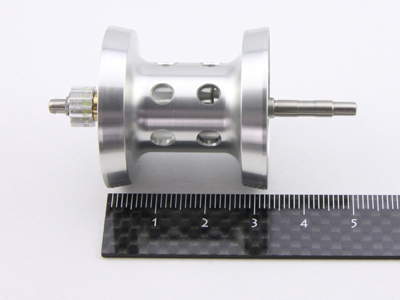 The compatible reel is a model with a spool width of about 32 mm.

・About weight

Spool/weight
Microcast Spool BC4215TR2/8.4g
*This is the weight with the original 4P-Brake attached.
Genuine spool

/ 22.4g /Line capacity

4Lb φ0.165mm: 35m Measured using

a nylon line (VERSATILE DESIGN) from Yamatoyo Tegusu Co., Ltd.

If you use the spool rim for summing, the alumite may peel off due to friction.
Perform summing on the spool winding surface.