[Avail] SHIMANO Microcast Spool 22ALD22R for 22 ALDEBARAN BFS
[Avail] SHIMANO Microcast Spool 22ALD22R for 22 ALDEBARAN BFS


Our Selling Price: US$100.10 [Regular Price: US$143.00]
Model
◆Microcast Spool 22ALD22R(Spool rim level :2.2mm)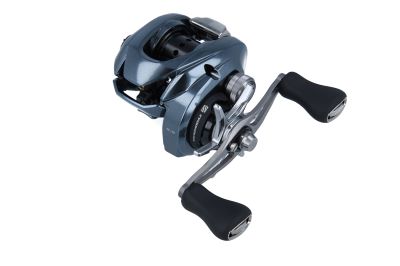 Description

Microcast spools for the 22 ALDEBARAN BFS series.
Replacing the stock spool makes lighter lures easier to handle.
It is capable of handling 3-5g lures, which are frequently used in mountain streams, as well as 2g balsaminoes with lightness.
Depending on the balance with the rod and line used, it is possible to cast lightweight 1g lures used for light saltwater such as angling and area trout.
This product allows you to adjust the brake settings to your preference by using the magnets (sold separately).
Please see the detailed installation instructions for the magnets at the bottom of the page.


Color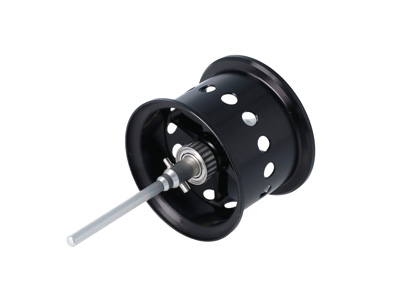 BLACK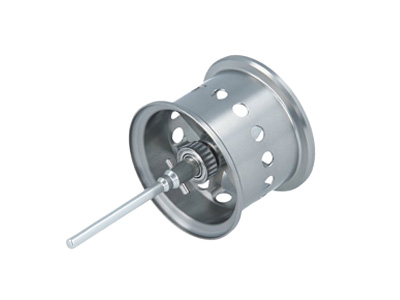 GUNMETAL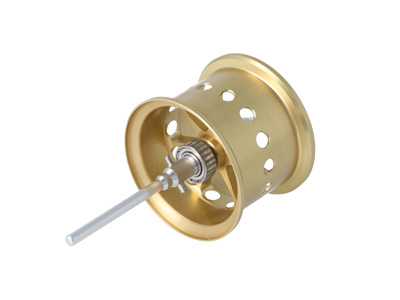 CHAMPAGNE GOLD


Spec

Material
Spool section: superduralumin(Coloured by anodising)
Shaft part: superduralumin(Hard anodised aluminium)

Size
Microcast Spool 22ALD22R(Spool rim level2.2mm)
Mounting bearing size MicrocastSpool 22ALD22R:8×4×3
Stock bearing size:8×3×2.5
*When replacing bearings, please note the size.

Compatibility
22 ALDEBARAN BFS HG LEFT
22 ALDEBARAN BFS XG LEFT
22 ALDEBARAN BFS HG RIGHT
22 ALDEBARAN BFS XG RIGHT


Weight
MicrocastSpool 22ALD22R/4.7g/70%
22 ALDEBARAN Genuine spools/6.7g/-

・Weight may vary slightly depending on the production lot.
・The weight of both stock spools and our spools includes ball bearings.


Line Capacity
Microcast Spool 22ALD22R
4Lb/57m
6Lb/38m

It was measured using the fluorocarbon line (FluoroValue Star) of Yamatoyo Tegus Co., Ltd.


Points to note when using the product

Summing with spool rims may cause the anodised aluminium to peel off due to friction.
Summing in particular should be carried out on the spool's thread winding surface.
When winding line onto the spool, applying too much tension can cause damage.
Use a looser tension, especially when coiling stretchy lines such as nylon lines.
The bearings are coated with rust-preventive grease at the time of shipment, but please degrease, clean and lubricate them before use.


Mounting method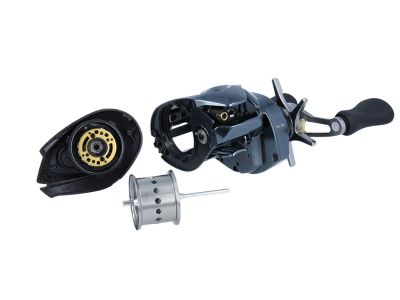 Remove the stock spool and fit the 22ALD22R. There are no parts to be transplanted from the stock spool.

・Installation of additional magnets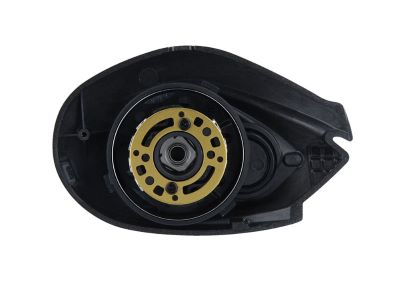 (the upper illustration:Genuine condition)
Additional customisation of magnets is possible when using MicrocastSpool 22ALD22R.
The Microcast spool 22ALD22R is shallower than the stock spool, so the magnet in its stock state is further away from the spool and the braking action is weaker than with the stock spool.
For stronger braking, the brakes can be strengthened by fitting 4 x 1 mm magnets (sold separately).
Below are the installation instructions.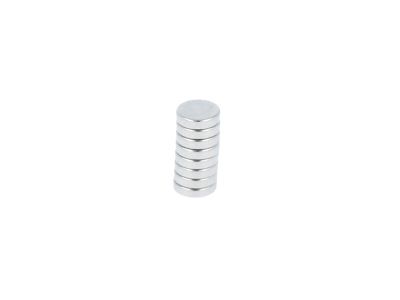 Up to 8 additional magnets 4 x 1 mm (sold separately) can be fitted. Alternatively, prepare the desired number of pieces.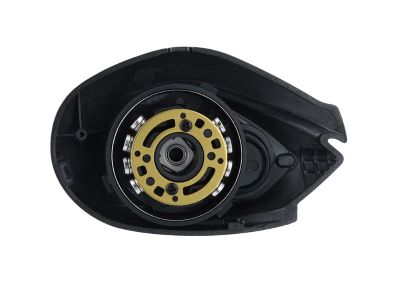 (he upper illustration:When adding magnets)
See diagram above for installation instructions.
The customisation is completed by attaching a 4 x 1 mm (sold separately) magnet over the factory magnet.