[Avail] Power Handle T4S Complete Kit for DAIWA/ABU (including EVA Knobs, End Caps, Nut, Bearings) *AVHADA
[Avail] Power Handle T4S Complete Kit for DAIWA/ABU (including EVA Knobs, End Caps, Nut, Bearings) *AVHADA


Our Selling Price: US$117.04 [Regular Price: US$167.20]
Description

This is complete handle set including an Avail STi2 handle and EVA knobs.
Also Handle Lock Nut and Knob Bearings come with this kit.
* This item is quite reasonable in comparison with purchasing each item separately.
You can install it with a driver and a Hex wrench.

(Contents)
(1)Handle
(2)Retainer
(3)Handle Nut
(4)EVA Knob - 2 pieces
(5)GM Knob Cap with a hole - 2 pieces
(6)Handle Knob Bearing ECC-740ZZ - 4 pieces




* You can select a handle knob type and colors of handle nut, retainer and knob end cap.


Compatible models

Shimano Calcutta Conquest 300/301/400/401 series.

Daiwa almost all bait reels.

Abu almost all bait reels.

※REVO BIGSHOOTER WM60 cannot be installed.



Handle length

100mm

110mm
Handle body color

BLACK


CUNMETAL


CHAMPAGNE GOLD


CHROMIUM

Retainer : color selection

BLACK

CUNMETAL

CHROME

BLUE

SKY BLUE

NAVY

RED

PINK

PURPLE

ORANGE

GOLD

CHAMPAGNE GOLD

GREEN

BROWN
Nut type and color

Standard type (All Abu models and most of Daiwa are this type.)


---

| | | |
| --- | --- | --- |
| BLACK | GUNMETAL | CHROME |
| BLUE | SKY BLUE | NAVY |
| RED | PINK | PURPLE |
| ORANGE | GOLD | CHAMPAGNE GOLD |
| GREEN | BROWN | |



Bolt type


---

| | | |
| --- | --- | --- |
| | | |
| SAPPHIRE BLUE | SKY BLUE | RED |
| | | |
| | | |
| ROYAL PURPLE | PINK | DEEP PURPLE |
| | | |
| | | |
| LIME GREEN | ORANGE | GOLD |
| | | |
| | | |
| CHAMPAGNE GOLD | BLACK | GUNMETAL |


(When attaching the handle to the reel below, select the bolt type.)

・17 STEEZ A TW
・16 STEEZ SV TW

・16 ZILLION SV TW

・ ZILLION TW, ZILLION TW HLC

・ MORETHAN PE SV

・ STEEZ, STEEZ SV, STEEZ LTD SV, STEEZ LTD SV TN

・ TATULA HD CUSTOM, HRF PE SPECIAL

・ TD ZILLION J DREAM

・ RYOGA

・ DAIWA Z

・ MEGABASS IS
・ MEGABASS IP
・ MEGABASS ZONDA
・ MEGABASS LIN


EVA knob type

Knob cap type

BLACK

GUNMETAL

CHROME

BLUE

SKY BLUE

NAVY

RED

PINK

PURPLE

ORANGE

GOLD

CHAMPAGNE
GOLD

GREEN

BROWN
Handle knob bearing

Handle knob bearing
 
Gallery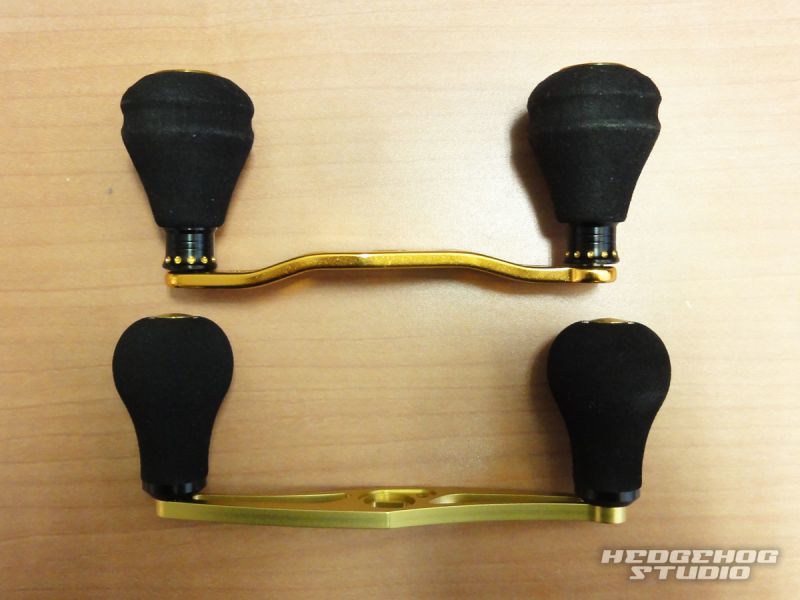 Two types of length, 100 mm and 110 mm
It can be further extended from the genuine handle of 90mm class.
(The top of the photo is the genuine handle of Abu Big Shooter Compact, which is 95mm.)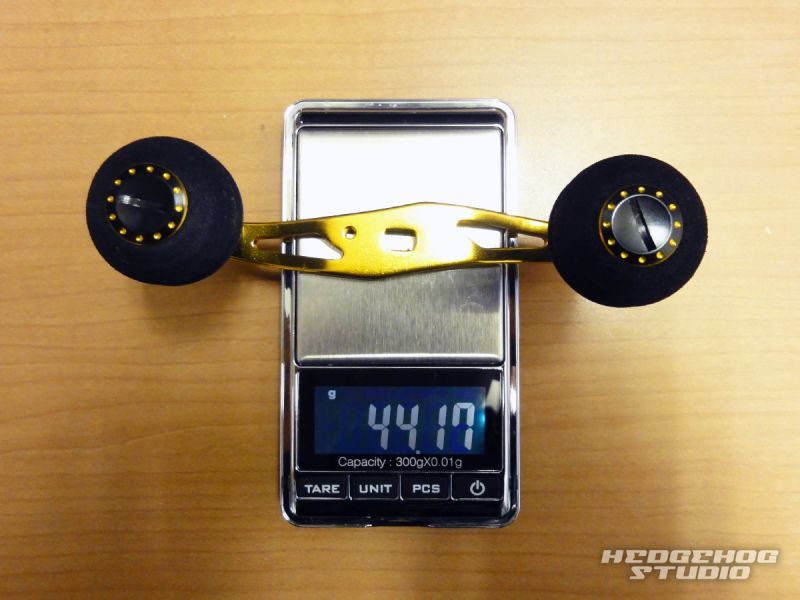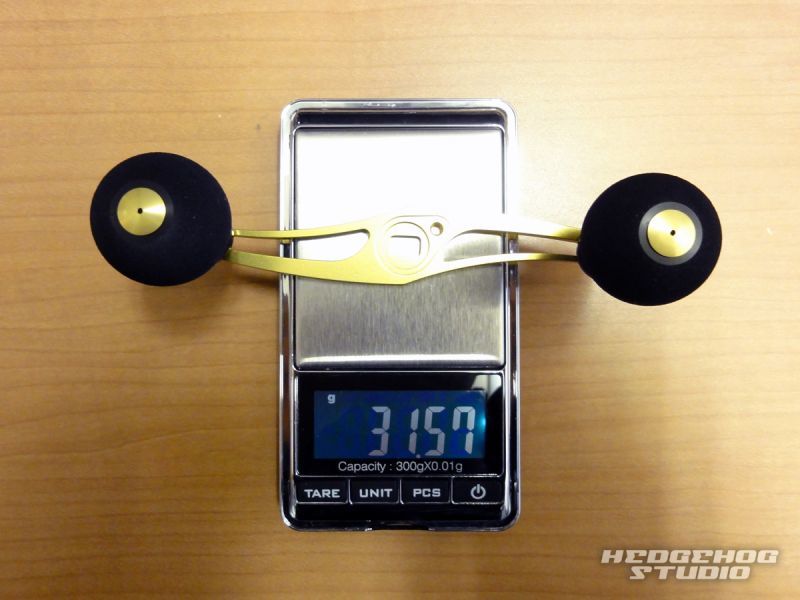 With a combination of extra super duralumin and titanium alloy shaft,
Although it is the lightest handle among many power handles, it boasts the strongest class of strength.

Snakehead, monster fish, offshore jigging, shore bait casting. .. ..
It is a handle that can be recommended for fighting with any big fish.