[Avail] EVA Handle Knob Type-R - 1 piece *HKEVA
[Avail] EVA Handle Knob Type-R - 1 piece *HKEVA
Our Selling Price: US$16.94 [Regular Price: US$24.20]
Description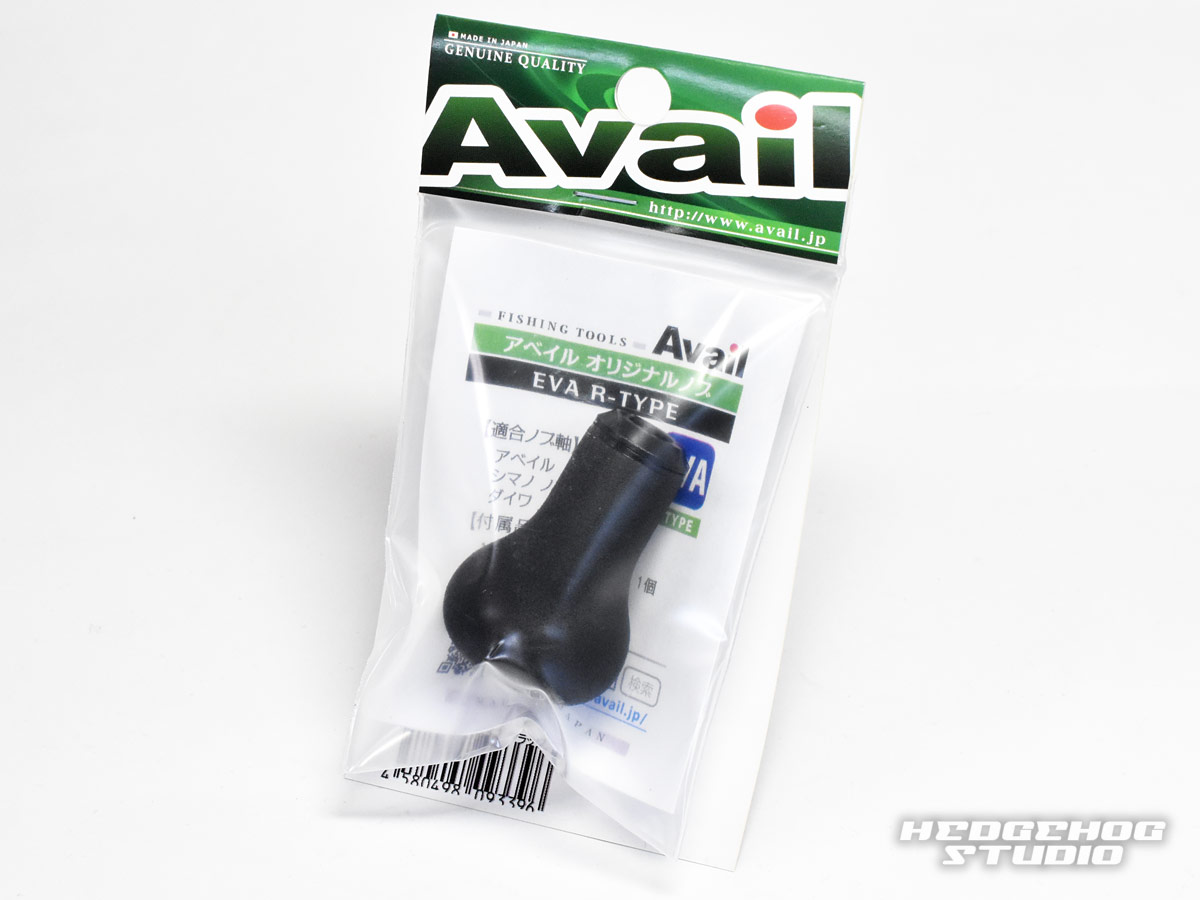 アベイル製ハンドルノブとして人気の高いEVAノブシリーズに、新たにRタイプが登場。
These EVA knobs are available for genuine handles of SHIMANO, DAIWA as well as Avail.
*This item is usable not only for bait-casting reel but also for spinning reel.
*Not compatible with the handles of Abu Garcia because the diameter of handle shaft is different.
This item will be well-fitted with a genuine product (handle shaft) if the type of reel is to have 2 bearings on each handle knob shaft.
Please make sure that some old types (over 10 year-old reels) are not attachable.
▼for Handle Knob Bearing
SHG-740ZZ
http://www.hedgehog-studio.co.jp/product/439
▼for Handle Knob Cap
GM Handle Knob Cap
http://www.hedgehog-studio.co.jp/product/1013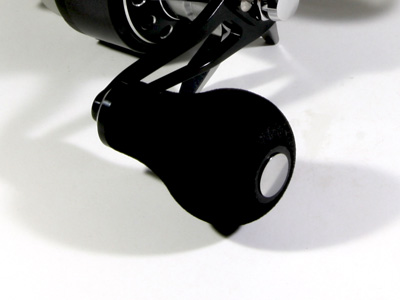 EVA Type-A
Left to Right :EVA KNOB Type-SLIM, EVA KNOB Type-R, EVA KNOB Type-A
Handle Knob
Size
Weight
EVA KNOB Type-SLIM
Maximum diameter : 21mm
Diameter of the bottom of the knob : 15mm
Length : 41mm
6.7g (approx.)
EVA KNOB Type-R
Maximum diameter : 27.1mm
Diameter of the bottom of the knob : 15mm
Length : 41mm
8.5g (approx.)
EVA KNOB Type-A
Maximum diameter : 27mm
Diameter of the bottom of the knob : 15mm
Length : 41mm
8.5g (approx.)
Specification
EVA KNOB Type-R
1 piece
Maximum diameter : 27.1mm
Length : 41mm
Weight : 8.5g (approx.)
Compatibility
SHIMANO Handle knob A Type
DAIWA Handle knob S Type
SHIMANO Handle knob A Type
DAIWA Handle knob S Type
- SHIMANO/DAIWA bait-casting reel (most model)
- SHIMANO/DAIWA spinning reel (Spool No.1000-4000)
- Avail
- Studio Composite
How to Use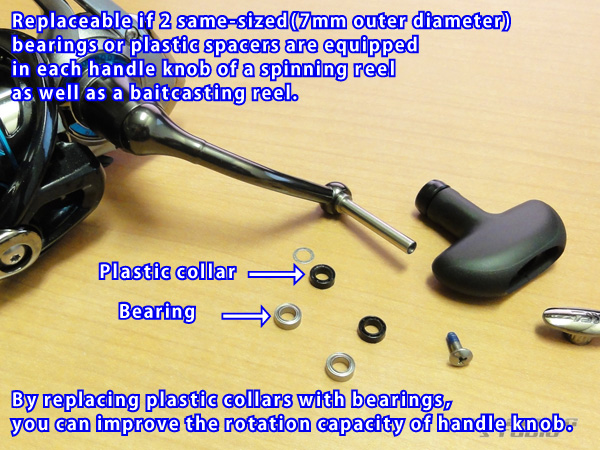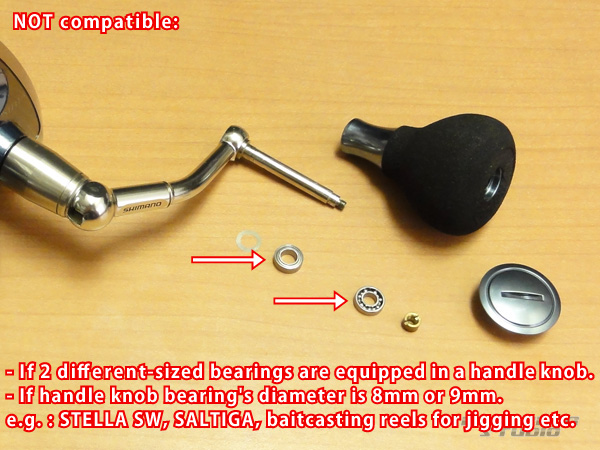 Gallery