[LIVRE] EP41 Handle Knob *HKAL
[LIVRE] EP41 Handle Knob *HKAL


Our Selling Price: US$82.50 - US$88.00
Prices vary according to options.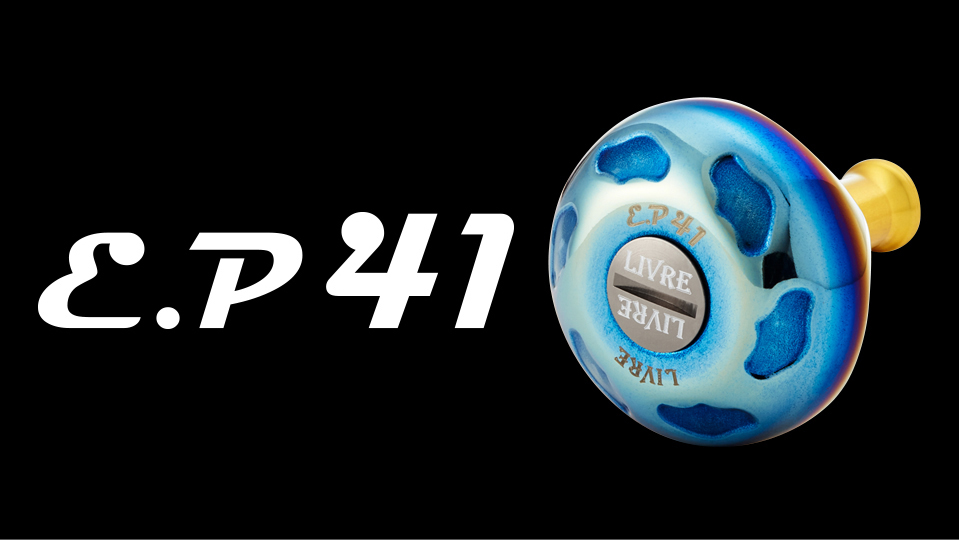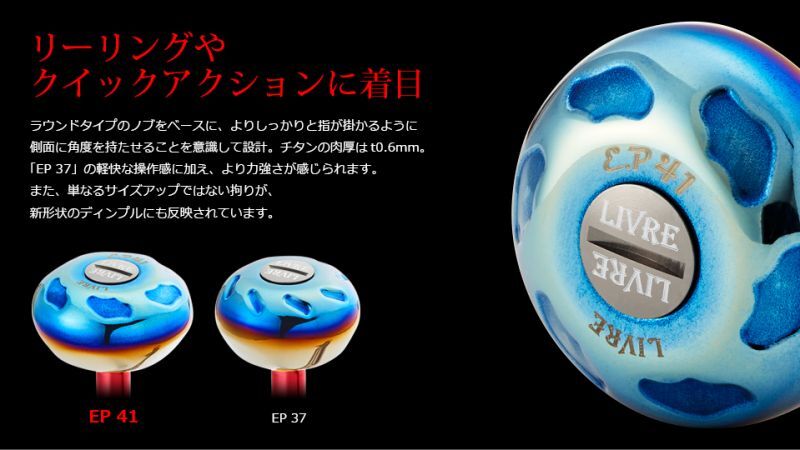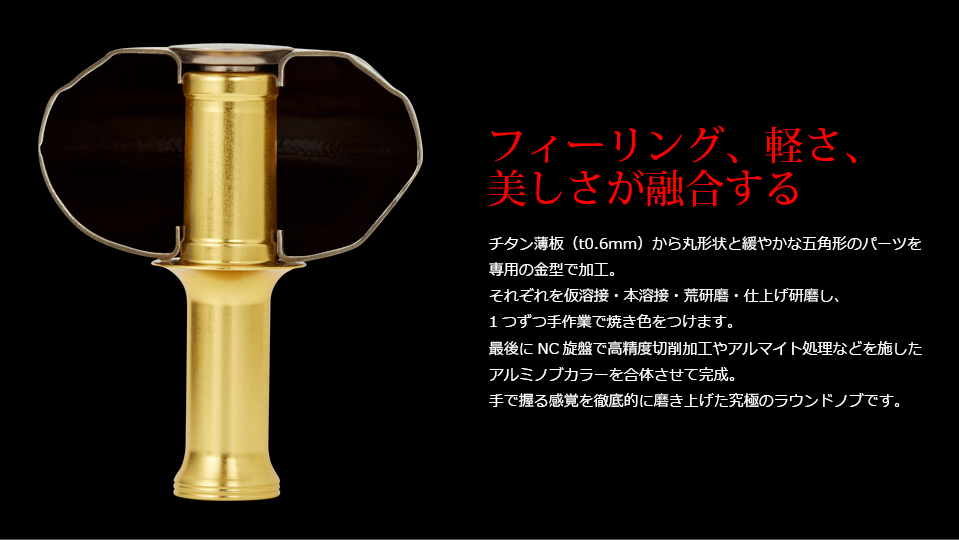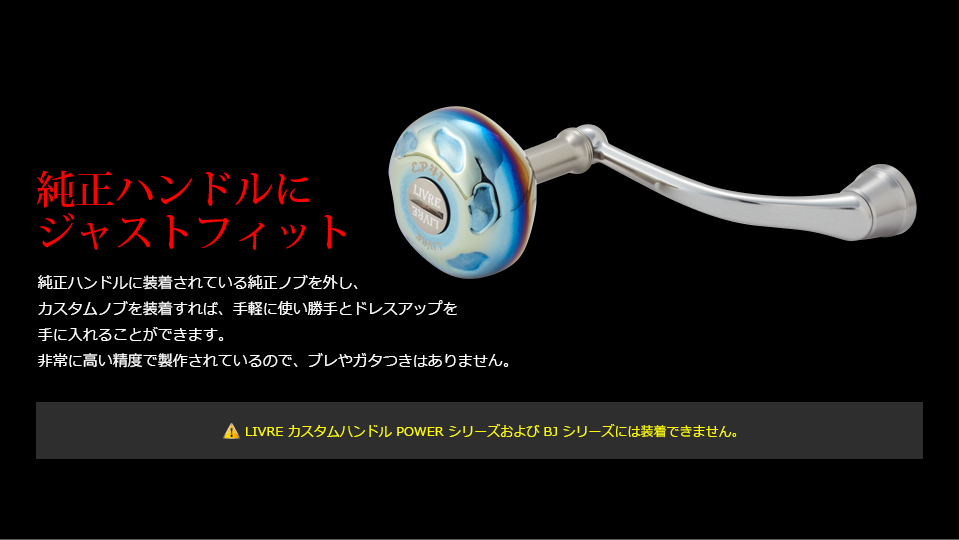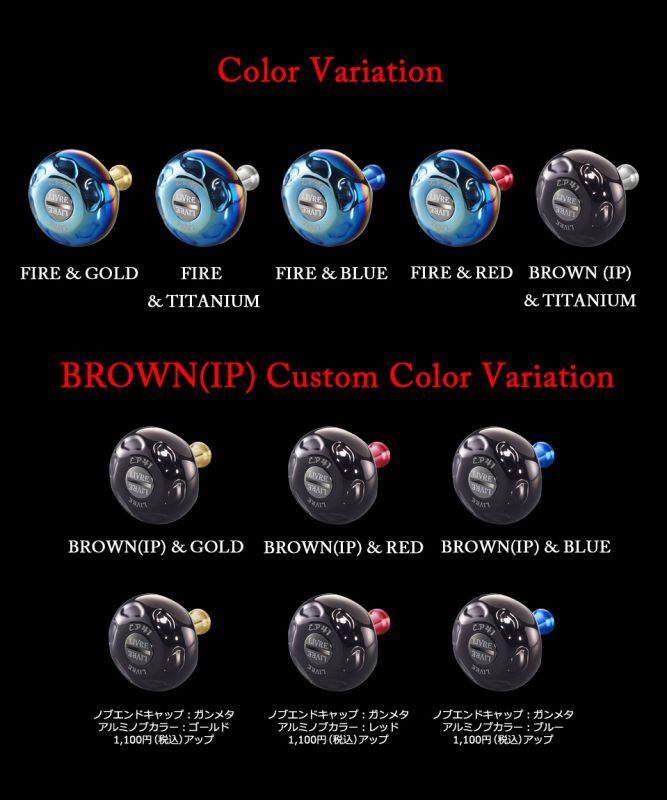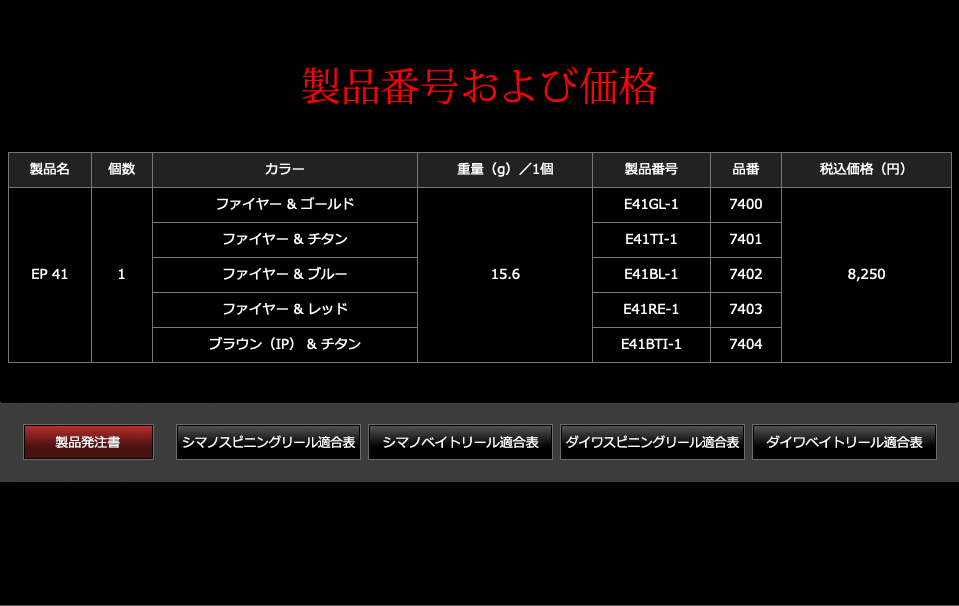 Description

EP 41

Focus on reeling and quick action
Based on the round type knob, it is designed with the side angled so that your fingers can be hooked more firmly.
In addition to the light operation feeling of "EP37", you can feel more powerful.
The new shape of the dimples reflects the insistence that it is not just a size increase.

Feeling, lightness and beauty are fused
Round and gentle pentagonal parts are processed from a thin titanium plate (t0.6mm) with a special mold.
Temporary welding, main welding, rough polishing, and rough polishing of each are performed, and each one is manually colored.。
Finally, it is completed by combining aluminum knob collars that have been subjected to high-precision cutting and alumite processing on an NC lathe.
The ultimate round knob with a thoroughly refined hand-held feel.

Just fits the genuine handle
If you remove the genuine knob attached to the genuine handle and attach a custom knob, you can easily get usability and dress up.
Since it is manufactured with extremely high precision, there is no blurring or rattling.


Compatibility

SHIMANO Handle Knob A-Type
DAIWA Handle Knob S-Type

* Normally those handle knob types are equipped on reels with spool number 1000 to 4000.
C5000 size on some models.

*This product is not compatible with LIVRE custom handle POWER series and BJ series.





Color

FIRE / GOLD
FIRE / TITANIUM
FIRE / BLUE
FIRE / RED
BROWN (IP) / GOLD
BROWN (IP) / TITANIUM
BROWN (IP) / BLUE
BROWN (IP) / RED