[LIVRE] EF30 Handle Knob *HKAL
[LIVRE] EF30 Handle Knob *HKAL


Our Selling Price: US$60.50 - US$66.00
Prices vary according to options.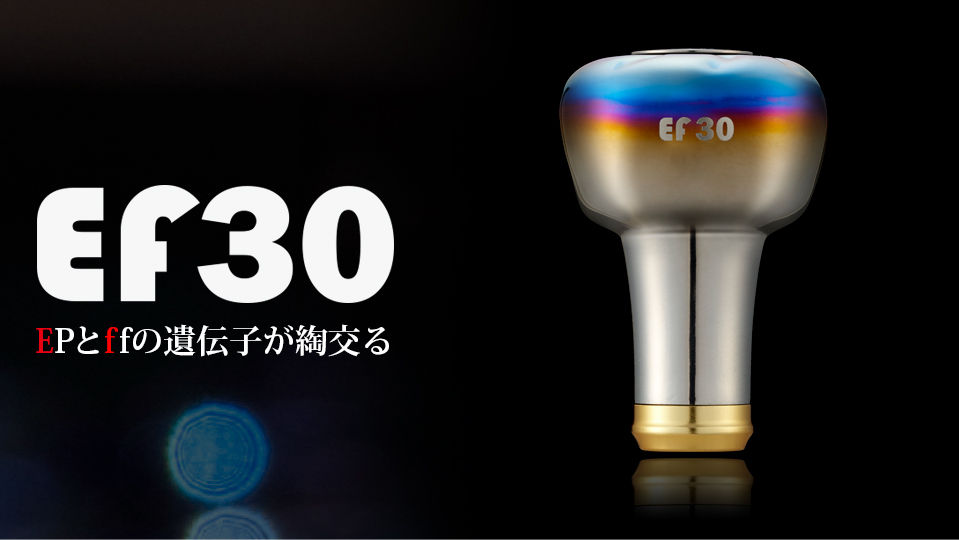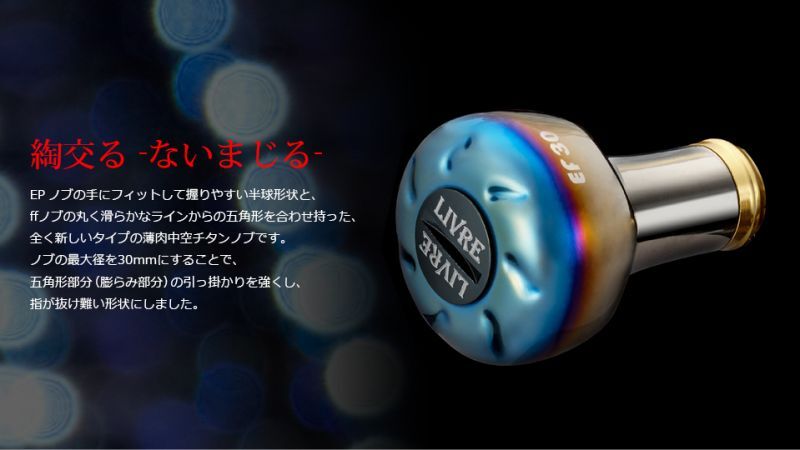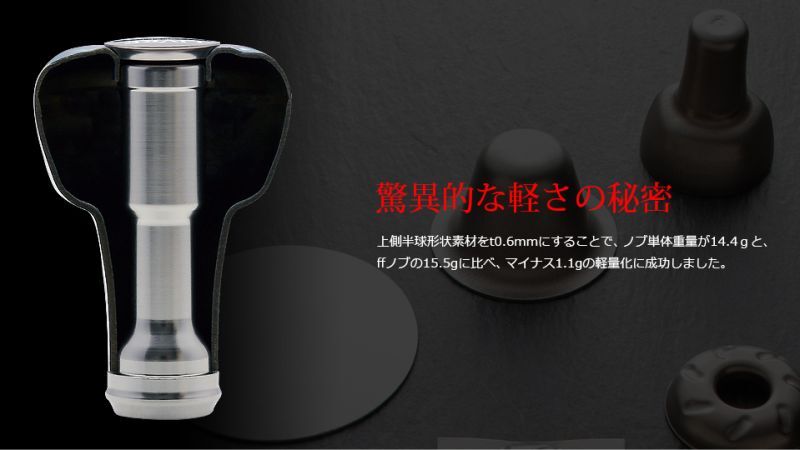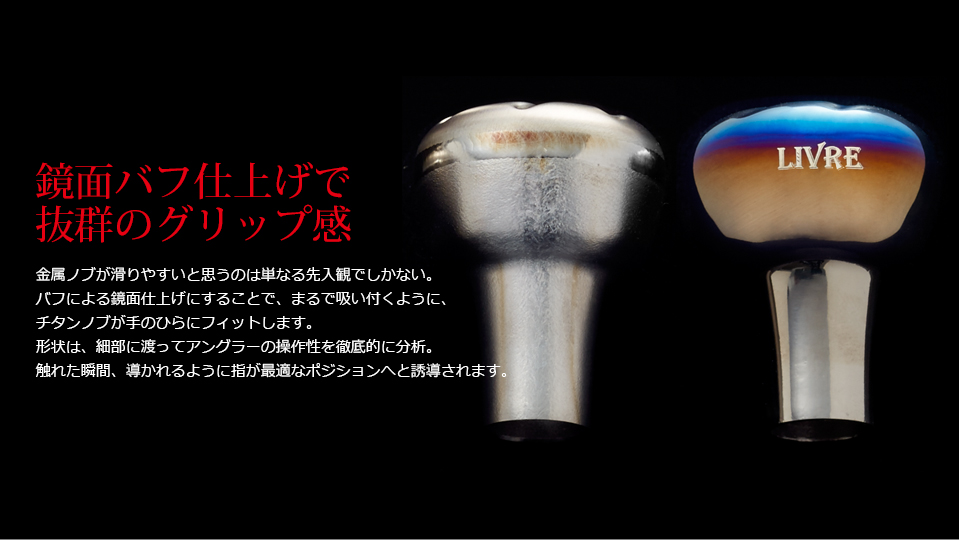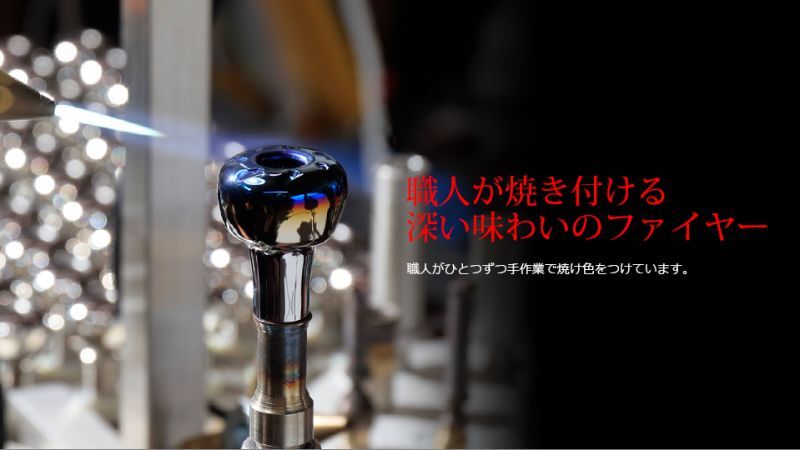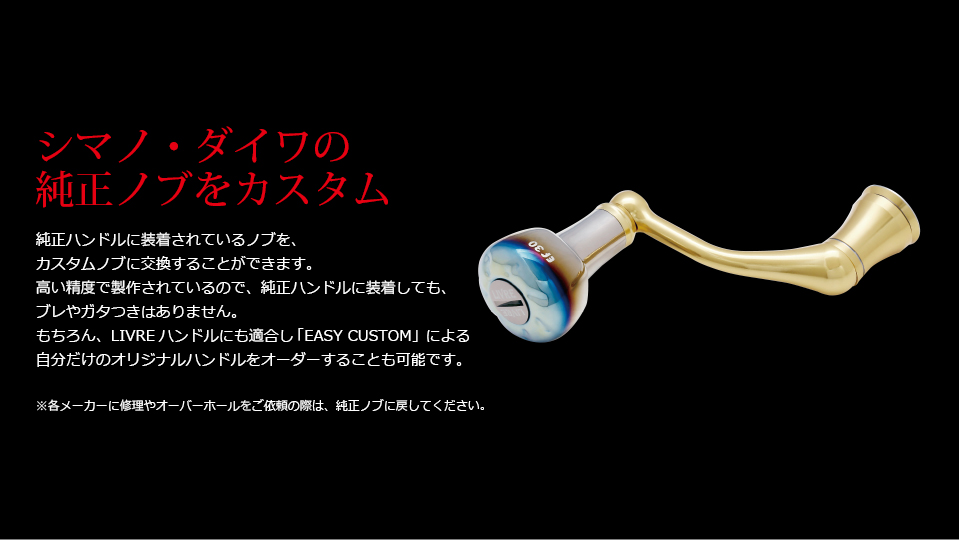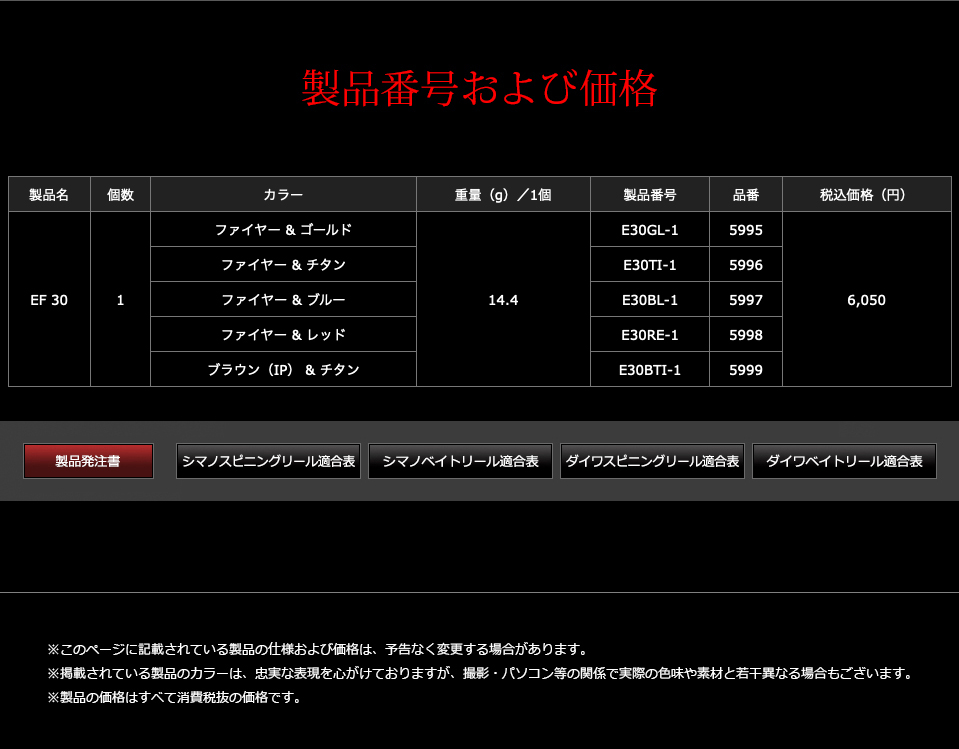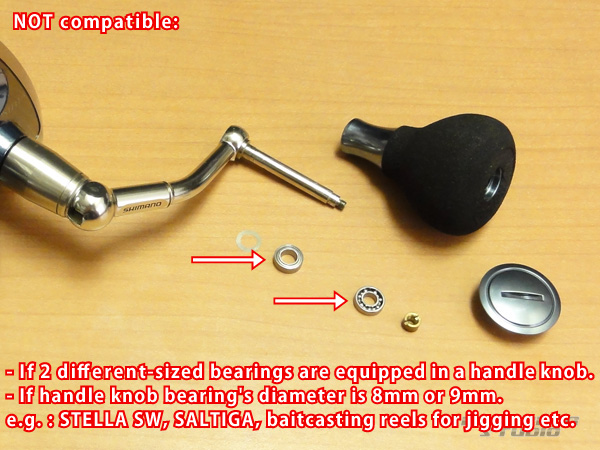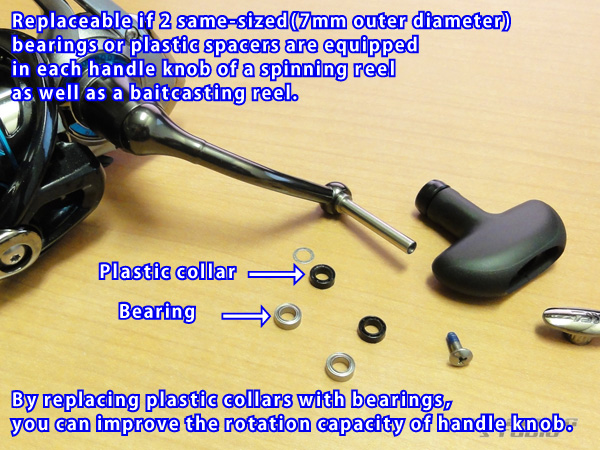 ■Product Description
Combination of EP and ff
It is a new type of thin hollow titanium knob that combines the easy-to-grip hemispherical shape of the EP knob with the round and smooth pentagon of the ff knob.
The maximum diameter of the knob was produced to 30mm.
Therefore, the pentagonal bulge has a stronger hook, which makes it harder for the fingers to slip out.
Secret of its amazing lightness
By using 0.6mm material for the upper hemisphere shape, the weight of the knob alone is 14.4g, which is 1.1g lighter than the 15.5g of the ff knob.
Mirror finish for excellent grip
Thinking that metal knobs are slippery is just a preconceived notion.
The buffed mirror finish allows the titanium knob to fit in the palm of your hand.
We have thoroughly analyzed the operability of the angler.
Fingers that seem to be guided at the moment of touch are guided to the optimal position.
Deep flavor baked by Japanese craftsmen
Each piece is hand-burned by an artisan.
Please note that there may be slight differences between individual items.
Custom made from genuine SHIMANO and DAIWA knobs
You can replace the knob attached to the stock handle knob with a custom knob.
Manufactured with a high degree of precision, so there will be no shaking or rattling when installed on the stock handlebar.
For example, it can be adapted to LIVRE handles to create your own original handle.