[MTCW] Original Line Roller ZERO


MTCW line roller zero -ZERO-

to set up your own angle, can be put immediately to the line roller even in very fine line.
For the line to the spool can be neatly wrapped, improvement of the drag performance, reduces significantly the line trouble, such as backlash.
In addition, also lead to distance UP to the next cast, to allow stress-free fishing.
Also to reel one-point of not only the function emits an overwhelming presence.

Characteristics

■ line trouble reduce
■ reel sensitivity improvement
■ drag performance improvement
■ distance improvement
■ Rain'yore decrease
■ lightweight


| Color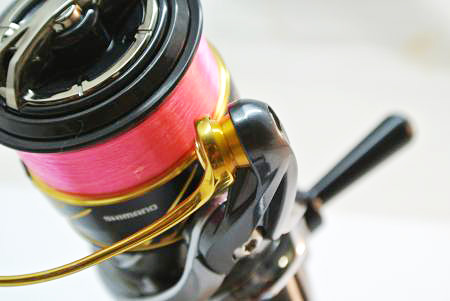 GOLD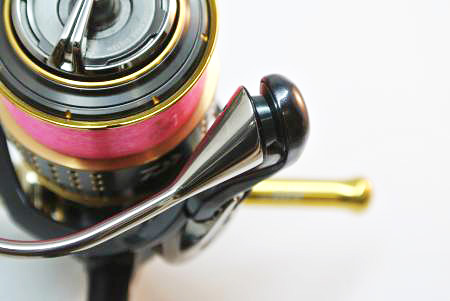 GUNMETAL

Attaching light game dedicated line roller zero |

■ Shimano

All 1. Remove the first genuine line roller contents Remove.

Genuine line roller



line roller zero aluminum



in order to parts of the 2. line roller zero, you put in the order of 1.2 shim BB 0.2 shim zero body BB 0.5 shim genuine receiving plate of.
※ When mounting the line roller zero, should be assembled while dispensed OIL such as MT-04 to the BB.

3. Make sure the line roller is turning firm.
Try to loosen the little screw in the case around the line roller is bad.


■ Daiwa

1. All first remove the genuine line roller and remove the contents. (There is a case that genuine weight and the like are with hidden.)

Genuine line roller



ine roller zero aluminum



2 g weight image

4.2 g weight for Daiwa has been supplied with.
If turned into 2BB there are times when the rotor swings.
Please If you shake attach the weight to the rotor.
※ Note: Be sure to skim a portion mounting the weight, please crucifixion from taking the fat content.
(Please if you attach the weight hits the spool raise the spool put the adjustment shims.)


| Compatibility table

■ for Shimano 2. base - from Le side, please be attached to the order of 1.2 shim BB 0.2 shim zero body BB 0.8 shim.
 
※ Rubiasu should be installed without the 0.8 shim.
05 years in Daiwa reel line roller shape you, but the difference is mounting shim together.
It becomes MTCW attachment service corresponding reel.

※ When mounting the line roller zero, should be assembled while dispensed OIL such as MT-04 to the BB.

3. Make sure the line roller is turning firm.
Try to loosen the little screw in the case around the line roller is bad.



2 g weight image

4.2 g weight for Daiwa has been supplied with.
If turned into 2BB there are times when the rotor swings.
Please If you shake attach the weight to the rotor.
※ Note: Be sure to skim a portion mounting the weight, please crucifixion from taking the fat content.
(Please if you attach the weight hits the spool raise the spool put the adjustment shims.)


| Compatibility table

■ for Shimano




■ for Daiwa for-new Daiwa