[DAIWA genuine product] RCS High-Grip I-Shaped Power Handle Knob HKRB
[DAIWA genuine product] RCS High-Grip I-Shaped Power Handle Knob HKRB

Our Selling Price: US$24.20
Available
◆ Product Concept
(DAIWA genuine product)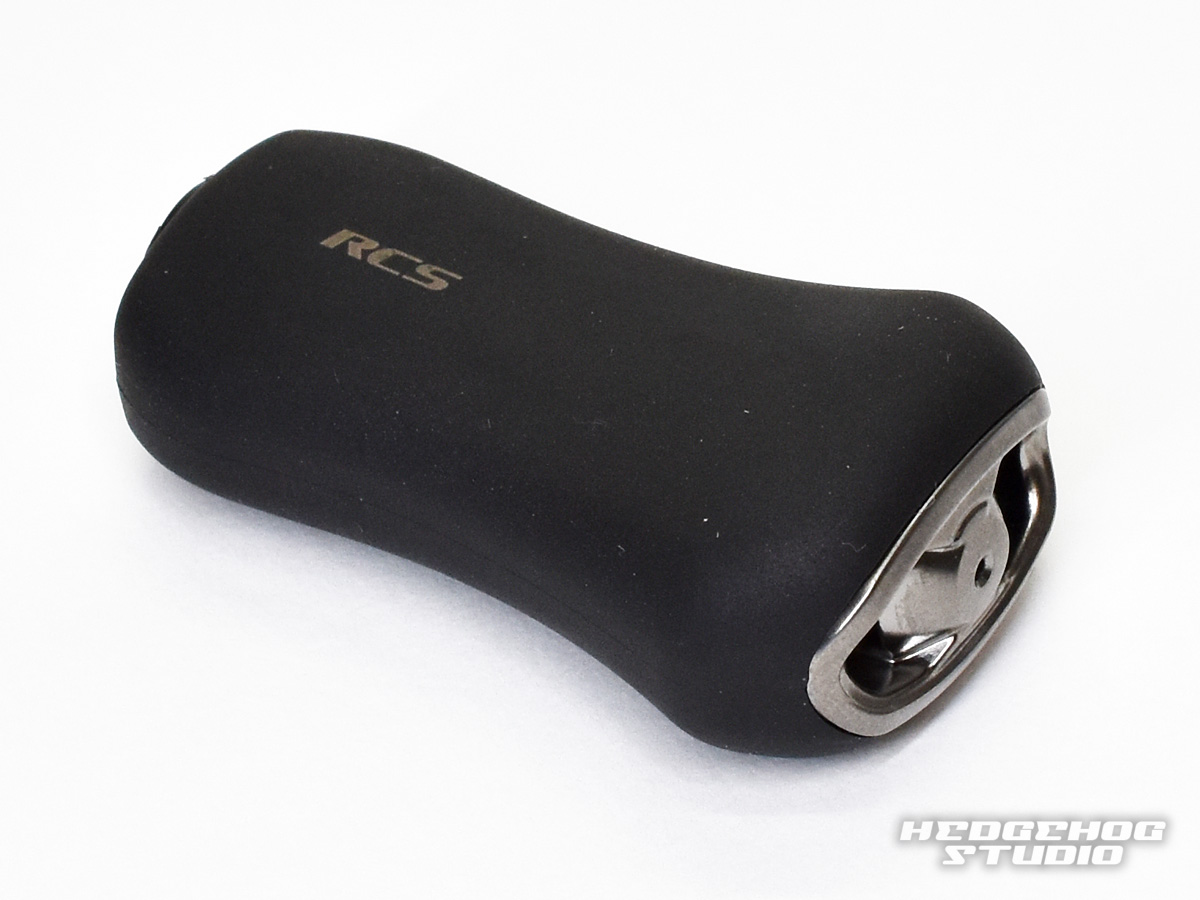 Was a little large and was released in high-grip type I Raitonobu to destination, increased more grip "high grip I shape Pawanobu".
The basic design is the same as the high-grip type I Raitonobu, but are large in size with a little increase in the overall size and thickness, making it more easy to grip impression.
Since the non-slip high grip model, it is somewhat also features a handle knob body can be firmly reeling even when wet with water.
Applications, such as such as rock fish from the winding of fishing, such as crankbait or spinnerbait in the bass fishing in salt water is wide-ranging.
Of course, you can assembled to both bait reel spinning reel.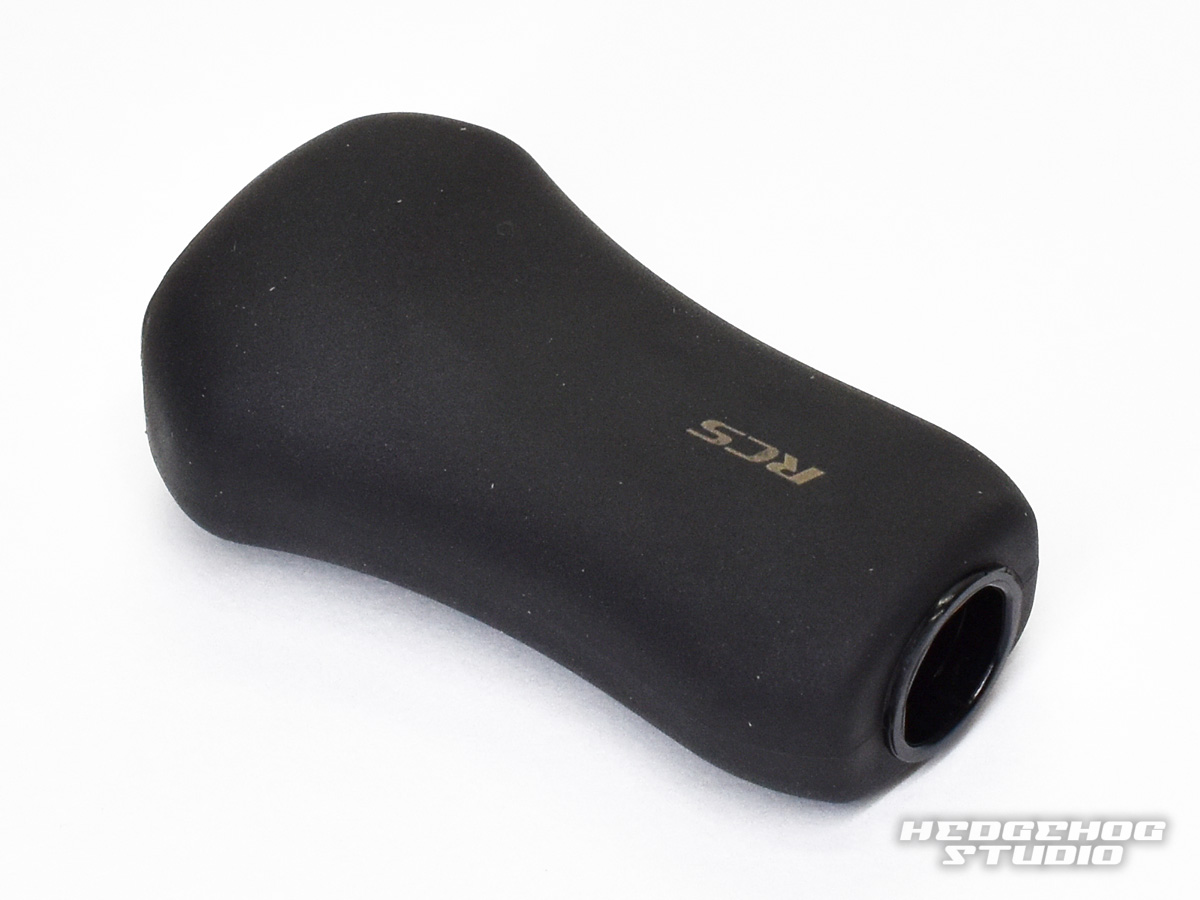 Quantity : 1
Weight : 6g (Measured in accordance with the steering wheel knob + knob cap)
Length : 39.4mm(Including handle knob cap)
Maximum width : 22.8mm
Maximum thick : 14.3mm
[Accessories]
・Handle knob cap×1
・Adjust washer×2
・Remove handle knob cap pin 1×
・Manual
※ Because it does not include bearing in goods, separately bearing the mounting (740ZZ size) will be two necessary


◆ Compatibility
DAIWA Handle knob S Type
Compared to RCS High-grip I Shape Light Handle Knob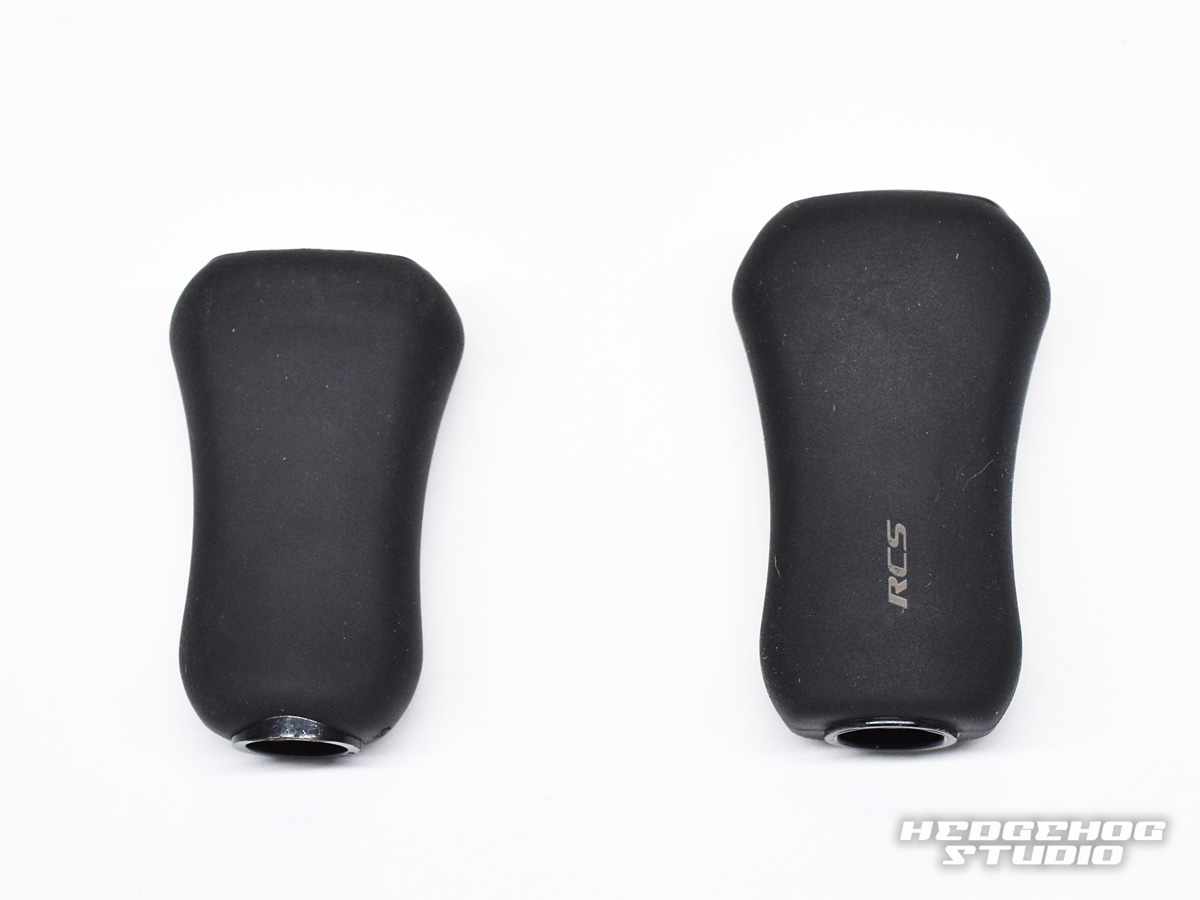 Left RCS High-Grip I Shape Light Handle Knob , the right will be the RCS High-Grip I-Shaped Power Handle Knob.