【SHIMANO】 Star Drag B-type Avail SD-SH-B (CALCUTTA・CHRONARCH・CURADO・CITICA)
【SHIMANO】 Star Drag B-type Avail SD-SH-B (CALCUTTA・CHRONARCH・CURADO・CITICA)

Our Selling Price: US$32.34 [Regular Price: US$46.20]
Not available
---
|Regarding the stock of AVAIL product
---
It takes us two to three days to get ready to send Avail products because we order them from the Avail factory.
Sometimes they might be out of stock at the timing of your order.
In the case of a stockout, we refund your purchase price immediately.
---
|Description of the product
---
AVAIL original, Star-shaped drag (for Shimano)
We design it with the shape that can be attached to an original offset handle as well.
【Select 1】
・Please select the color of the star drag.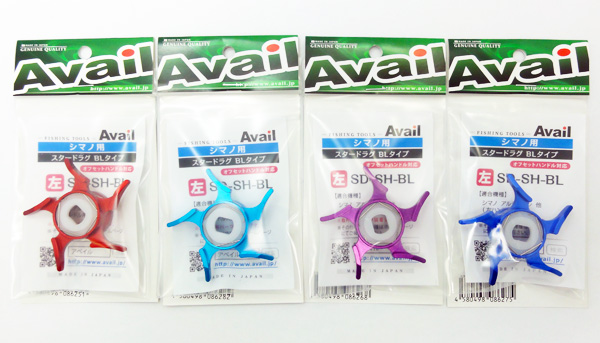 RED
SKY BLUE
PURPLE
BLUE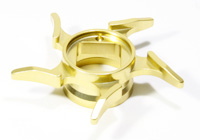 CHAMPAGNE GOLD
【Select 2】
・Please select the left or right handle.
【Compatibility】
|CORE 50MG/51MG/50MG7/51MG7
|CORE 100MG/101MG/100MG7/101MG7/100MGFV
|CHRONARCH D 100D/101D/100D7/101D7
|CHRONARCH E CH50E/CH51E/CH200E5/CH201E5/CH200E6/CH201E6/CH200E7/CH201E7
|CHRONARCH Mg 100/101
|CHRONARCH CH100A/CH101A
|CURADO G CU200G7/CU201G7/CU200G6/CU201G6/CU200G5
|CURADO E CU50E/CU51E/CU200E7/CU201E7/CU200E5
|CITICA G CI200G7/CI200G6/CI201G6/CI200G5
|CAENAN CAE100/CAE101
|CALCUTTA CONQUEST 50
|CALCUTTA CONQUEST 50S
|CALCUTTA CONQUEST 100
|CALCUTTA CONQUEST 200
|09 ALDEBARAN Mg/Mg7
|07,08 Metanium Mg/DC/DC7
|Scorpion XT 1000
|Scorpion XT1500
|Scorpion DC
|Amenista
|00 Metanium Mg
|97 Metanium XT (Silver)
|92 Metanium XT (Wine red)
Ancillary parts shown in the photos below are already attached to the Avail drag.
All you have to do is to take out a genuine drag from your reel and replace it.

Nut (Left handle)

Nut (right handle)

Spring

Clicking-sound plate

Pentagon-stopper

Clicking-sound spring

Clicking-sound pin
---
|Instruction Manual
---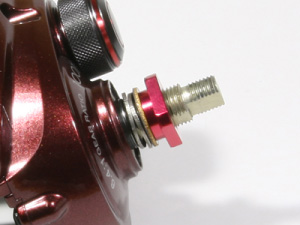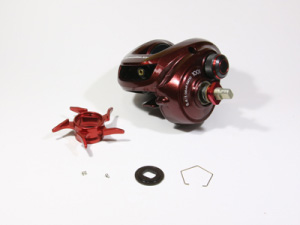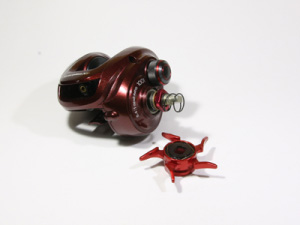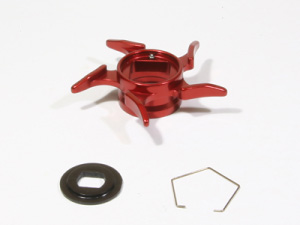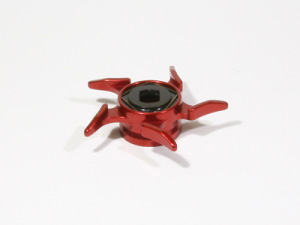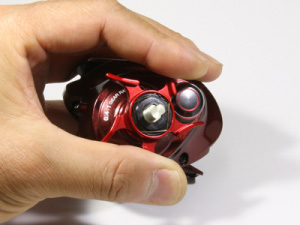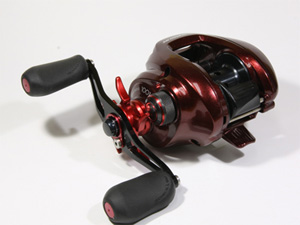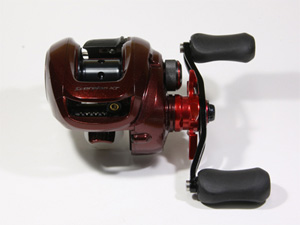 ---
|Gallery
---