[Avail] ISUZU Microcast Spool BC4215TR2 for BC420/421 Trout Special (Spool rim level: 1.5mm)
[Avail] ISUZU Microcast Spool BC4215TR2 for BC420/421 Trout Special (Spool rim level: 1.5mm)


Our Selling Price: US$107.80 [Regular Price: US$154.00]
Model

Microcast Spool BC4215TR2 (Spool rim level: 1.5mm)


Color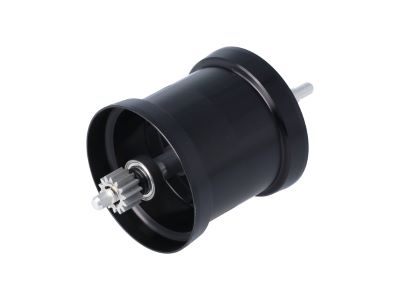 Black



Gunmetal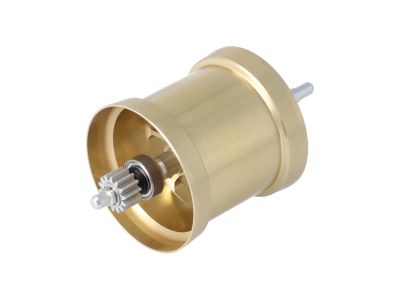 Champagne Gold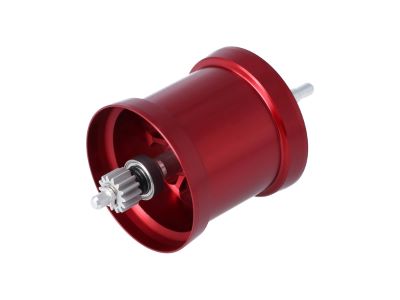 Red


Specification Change

To eliminate rattling of the cogwheel portion, the shaft shape was reviewed and the bearing size was changed.
Bearing size: 9mm x 4mm x 4mm before specification change → 9mm x 5mm x 3mm after specification change


Product Description

The trout special model is a spool for light tackle, developed for regular size trout fishing at controlled fishing grounds and mountain streams.
This special model is designed to improve the flying distance of ultra-lightweight lures at the expense of a certain degree of strength.
It is not suited for large trout in the main stream or for intense fishing that requires a resistance equivalent to or greater than that of bass fishing.
In addition, if you wind a lot of nylon line thinner than the line capacity indicated, the spool may break due to swelling and shrinkage caused by the water absorption characteristic of nylon line.
Applying too much tension when reeling in line or trying to cut by holding and agitating or pulling the spool when removing a rooted fish can cause damage as well.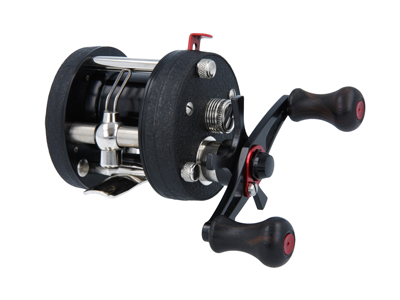 Reel: ISUZU BC421SSS-T2

Trout special model that makes casting ultra-lightweight lures such as balsa floating minnows fun.


About 4-Point Brake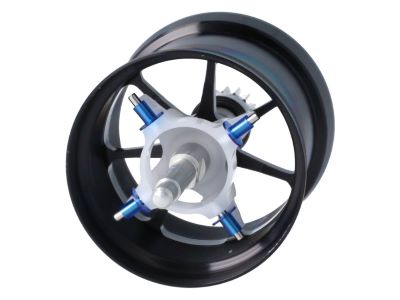 Centrifugal brake with on/off brake block is used.
Brake force can be set according to your preference.
Four 3mm brake blocks are included.


How to remove the 4-Point Brake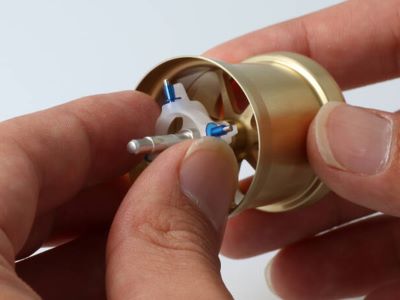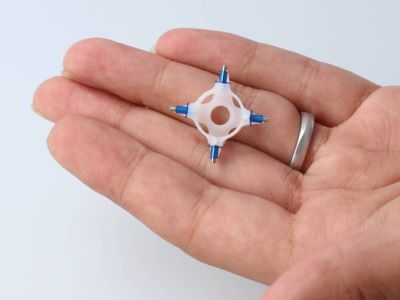 BC4215TR2/BC4227R2/BC4240R/BCP4220TR2 can be removed by pulling with fingers as shown in the image above.


Feature

By reducing the weight of the spool and the amount of spooled thread, the overall weight of the spool can be significantly reduced.
It greatly improves the minimum castable lure weight and increases the lure's casting distance at the same weight.
The special 4P brake has an ON/OFF function for the brake block, so the brake can be adjusted without worrying about losing the brake block or having to remove it.


Spec

Basic Specifications

Material

Spool part: Super duralumin (colored by anodizing)
Shaft part: Super duralumin (hard anodized)

Bearing Size

9mm x 5mm x 3mm (1 piece)

Brake Block Size

3mm x 4 pcs.

Compatible Reels

BC420 SSS VINTAGE
BC421 SSS VINTAGE
BC421 SSSC VINTAGE
BC430 SSS VINTAGE
BC431 SSS VINTAGE
or its compatible models
SMITH plugger
Not available for BC420/421 SSS PESCATORA.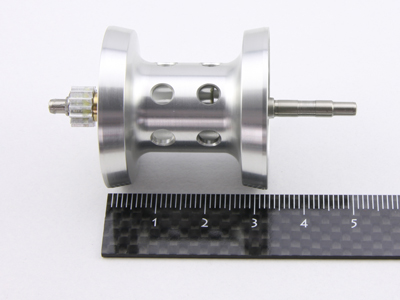 Compatible reels are models with a spool width of approximately 32 mm.


About Weight

- Microcast Spool BC4215TR2
* Weight with original 4P-Brake installed.
Weight: 8.4g
Weight ratio to genuine spool: 37.5

- Genuine Spool
Weight: 22.4g

Weight may vary slightly depending on the production lot.


Line Capacity

Microcast Spool BC4215TR2
4Lbφ0.165mm 35m

Measurements were taken using nylon line (Versatile Design) from Yamaho Tegus Co.

* If you feather the reel with your thumb using the spool rim, the alumite may come off due to friction.
Feather a reel with your a thumb, use the spool's spool surface.