[Avail] S Trad Handle for Abu, Daiwa (HD-S-TRAD) *AVHADA
[Avail] S Trad Handle for Abu, Daiwa (HD-S-TRAD) *AVHADA


Our Selling Price: US$75.46 [Regular Price: US$107.80]
Not available
---
| Description of the product
---
"
S Trad Handle
" is S-shaped traditional handle of AVAIL product compatible with baitcasting reels of most Abu Garcia and DAIWA.
Handle knobs come already equipped with the handle.
We adopt extra super duralumin plate machined with knob shafts made of titanium alloy (Ti64).
We made it light weight and high rigidity.
Since 2 ball bearings are equipped on each handle knob, the reeling feels silky and smooth.
Handle knobs, retainer and knob bearings come with the handle plate. So it's quite simple and convenient to replace the original handle with this item. You don't need to put your stock handle knobs and bearings back on.
Usually the S-shaped plate goes nice on round shape reel or classical reel type. Also the orthodox round POM handle knobs match for that.
* The provided Handle Nut Retainer is in the same color as the handle plate. If you would like other colors, please purchase "Handle Retainer B-Type" separately.
>>
Handle Retainer B-Type
* The POM knobs on S Trad handle is designed just for this item. Please note that any other Avail handle knobs cannot be used for this handle.

---
| Compatibility
---
* Compatible with Abu or DAIWA reels that standard nut "M8" is adopted on.
It fits on almost all of ABU and DAIWA reels.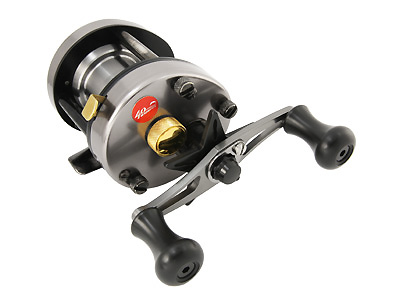 You can mount the handle without replacing star drag.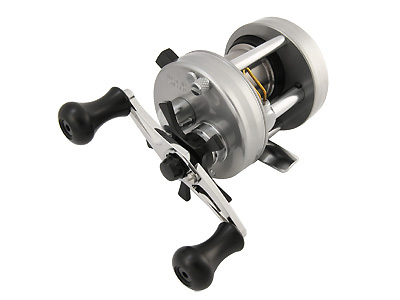 ---
| Handle Length & Weight
---
・70mm : 17.5g
・75mm : 17.7g
・80mm : 17.9g
* The length is the distance between the centers of the two handle knob shafts.
* The weight includeds all parts : handle knobs, screws, retainer, bearings etc.
---
| Color Selection
---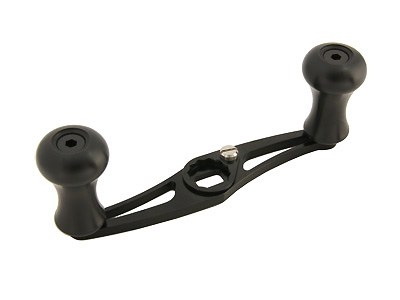 BLACK
GUNMETAL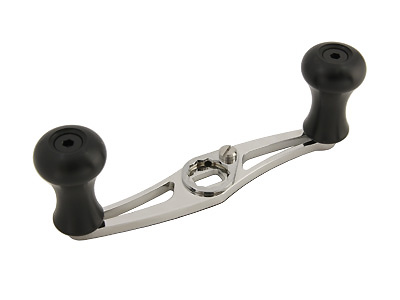 SILVER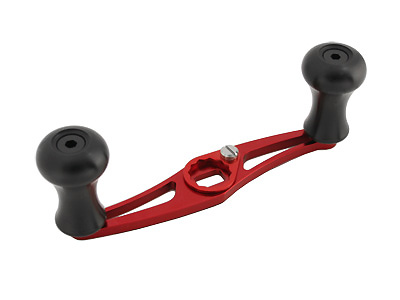 RED
---
| Accessories
---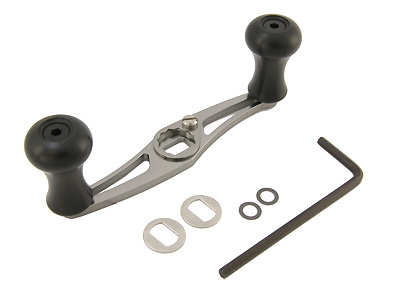 Contents:
1 Hex wrench (M2.5)
2 Adjustment washers
2 Knob adjustment washers
equipment:
Handle knobs
Handle knob bearings
Nut Retainer * The color is the same as the handle plate.
Ti64 screw (For fixing retainer)
The handle nut is not provided.
Depending on reel model, original handle nut or end cap cannot fit on this custom handle.
If you need or want to change a handle lock nut, the following items are available.
Please contact us if you are not sure if the stock handle nut of your reel fits or not.
>>
Avail Handle Lock Nut M8
>>
HEDGEHOG Handle Lock Nut M8