[Avail] Avail Original Maintenance Mat

Model

Avail Original Maintenance Mat

ORG-MTMAT


Product Description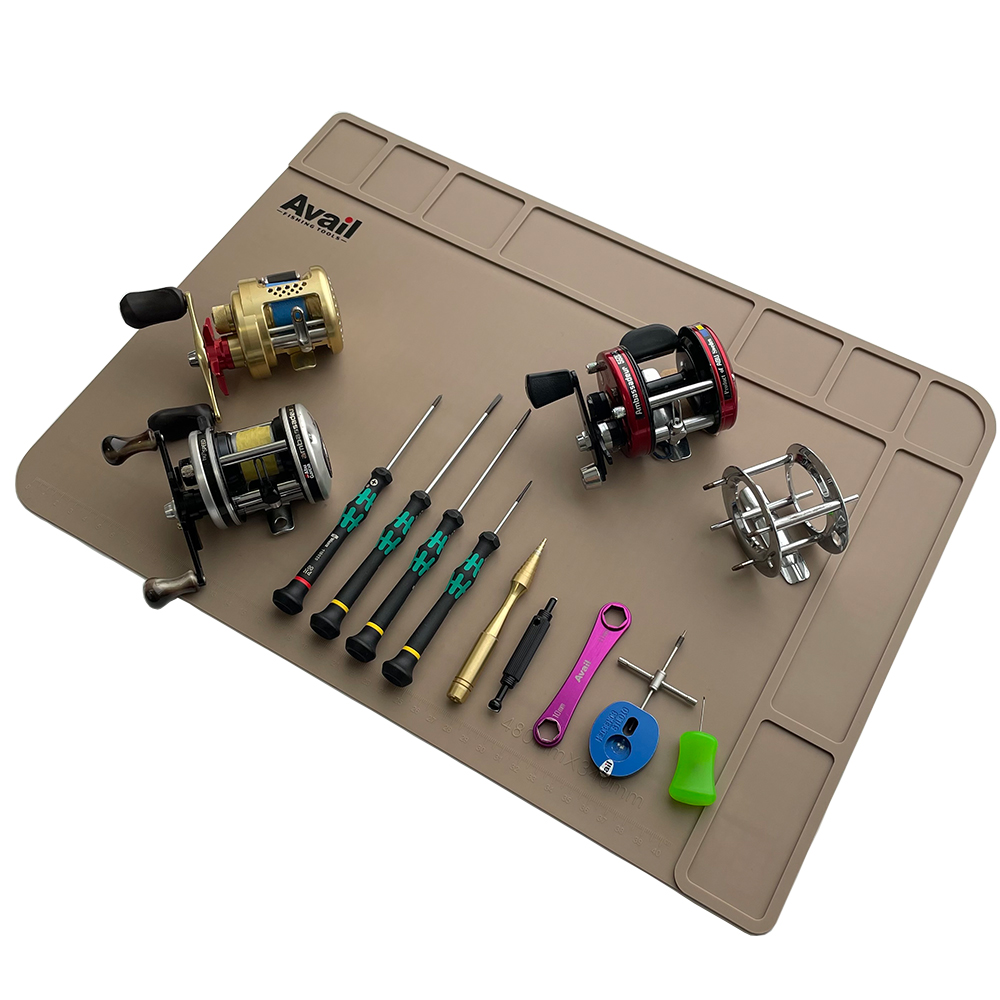 Avail's original maintenance mat has been completed with a focus on ease of use during reel maintenance!
The size is 34 cm (H) x 48 cm (W) for easy placement of tools and oil systems, etc.
t is made of high-quality antistatic silicone with excellent "durability," "heat resistance," and "corrosion resistance.
It can be used for a long time.
The body color is "sand beige," which makes it easy to work without overlooking small parts that are hard to see, such as black or white.
The mat has a soft texture and can be folded and rolled up for easy storage and transportation.
This mat is handy for reel maintenance.


Product Features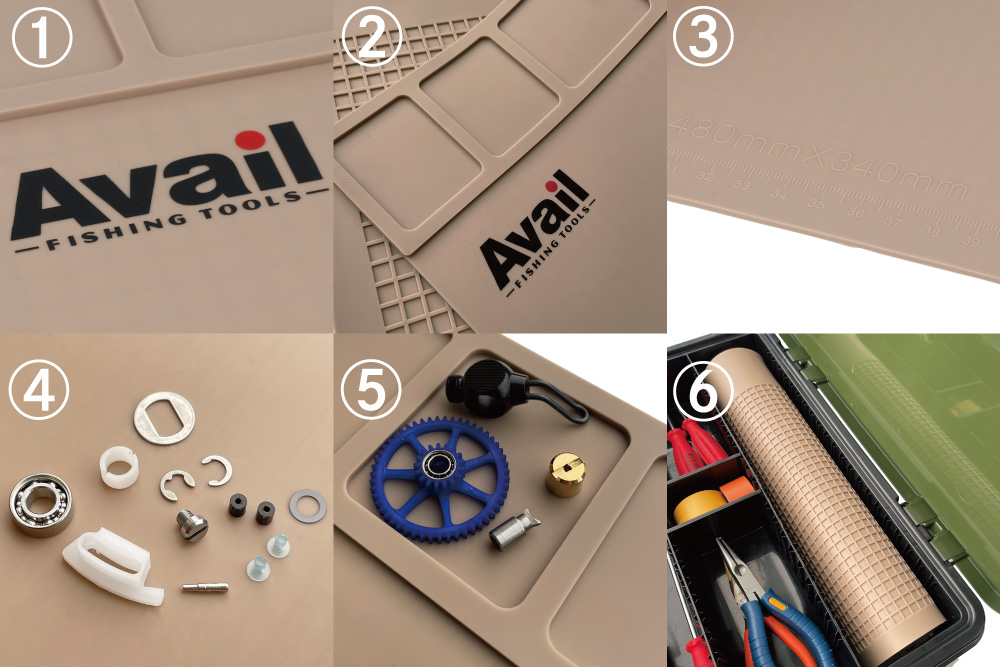 1: Avail logo is printed on the surface.
2: Non-slip surface on the backside.
3: A measuring tape is placed at the bottom of the mat to measure up to 40 cm (scale is for reference only). (The scale is for reference only.)
4: The main body color is "sand beige," which makes it easy to see fine parts in black and white.
5: Nine large and small pockets are conveniently placed on the surface for placing small parts, etc.
6: The soft material can be rolled up for carrying and storage.


Specifications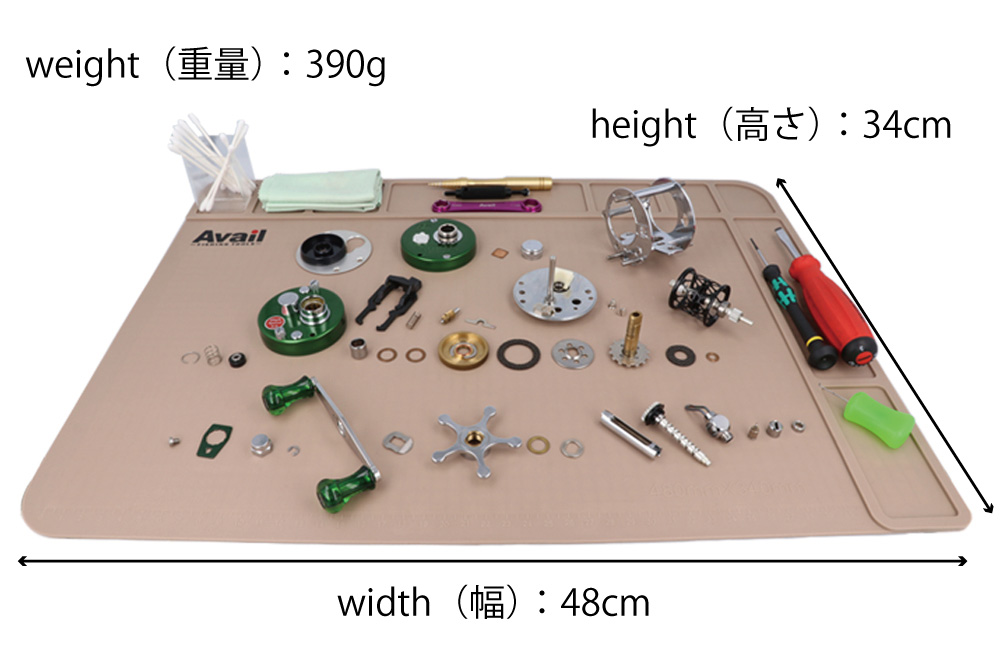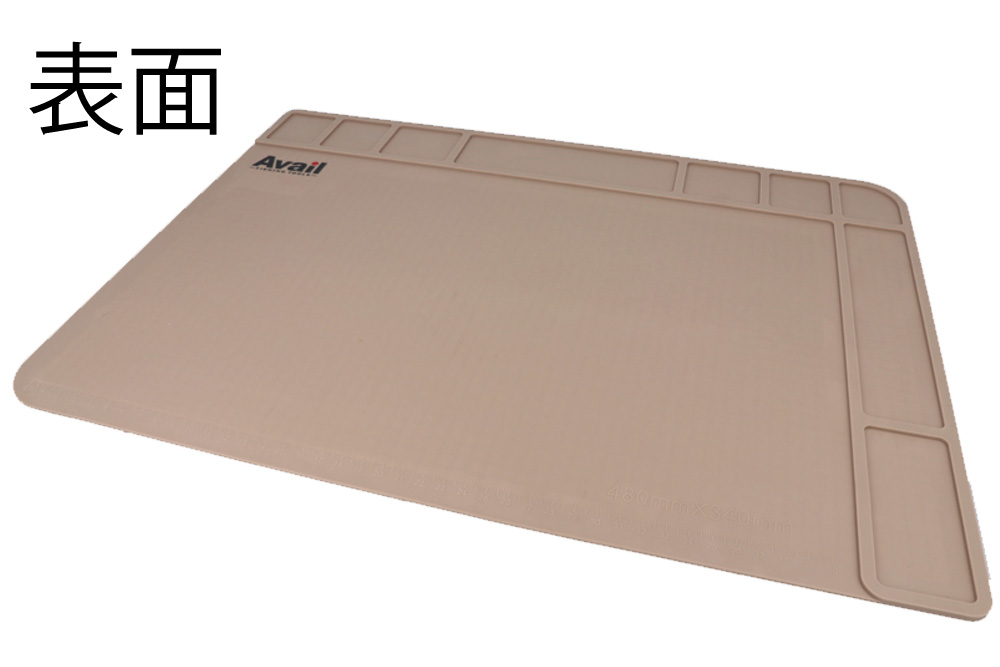 Surface side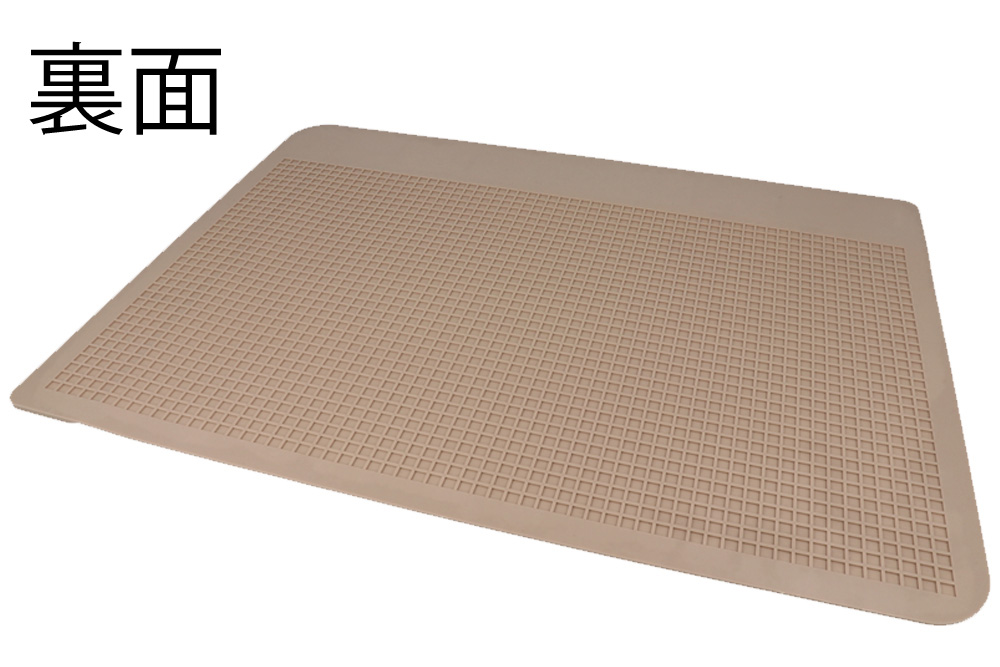 Back side


- Material
Antistatic silicone

- Main Size
Length: 34 cm, Width: 48 cm, Thickness: 1.9 mm (Thickness of pocket: 4 mm)

- Maximum heat resistance
500 °C

- Weight
390 g

- Country of Origin
China


Cautions

- Spraying parts cleaner directly and strongly may cause temporary deformation, but it will return to its original shape over time.
- Please do not use it for cooking, as a cutter mat, or for any other purpose other than its original use.
- Due to the materials and manufacturing process, there may be slight variations in size and tray portion.
- The color of the actual product may differ from the image depending on your environment.
- If the product is stored folded for an extended period, it may leave marks on the tray's surface.
- Please note that there may be some stains due to transportation and storage.


About the condition at the time of shipping

The product will be folded for shipping.
The item may temporarily have "fold marks" on it, but it will return to its original state after a while.


Care Instructions

If you are concerned about dirt or dust, please wash the product with water.
If stains are noticeable, wash with a mild detergent.
After washing, please dry it naturally as much as possible before use.