[DAIWA] "Kattobi" Spool Bearing Kit - AIR BFS SW - [1030AIR BFS SW & 1030AIR BFS SW] [AIR BFS SW Bearing] for SILVER WOLF SV TW, STEEZ AIR TW, ZILLION SV TW, SV LIGHT LTD
[DAIWA] "Kattobi" Spool Bearing Kit - AIR BFS SW - [1030AIR BFS SW & 1030AIR BFS SW] [AIR BFS SW Bearing] for SILVER WOLF SV TW, STEEZ AIR TW, ZILLION SV TW, SV LIGHT LTD


Our Selling Price: US$26.03 [Regular Price: US$37.18]
Not available

Product Description

*With an instruction manual included, even beginners can easily replace the bearings.
*This product is a set of two tuning bearings designed specifically for bait reel spools.
*If you do not have a pin removal tool, we recommend purchasing one together.
→ For more information about the Spool Bearing Remover, please see here.


AIR BFS is a new anti-rust bearing for saltwater applications that offers overwhelming rotational performance.
The AIR BFS (Bait Finesse Special) bearing has a detachable housing, allowing for the replacement of worn internal bearings.
The extremely small micro balls characteristic of AIR Bearings are made from high-precision stainless steel, providing excellent noise reduction during rotation.

The AIR BFS SW Bearing helps cast bait finesse and lightweight plugs in any field, whether freshwater or saltwater.

*AIR BFS SW bearings are double-sided shielded bearings.


AIR Bearing Technology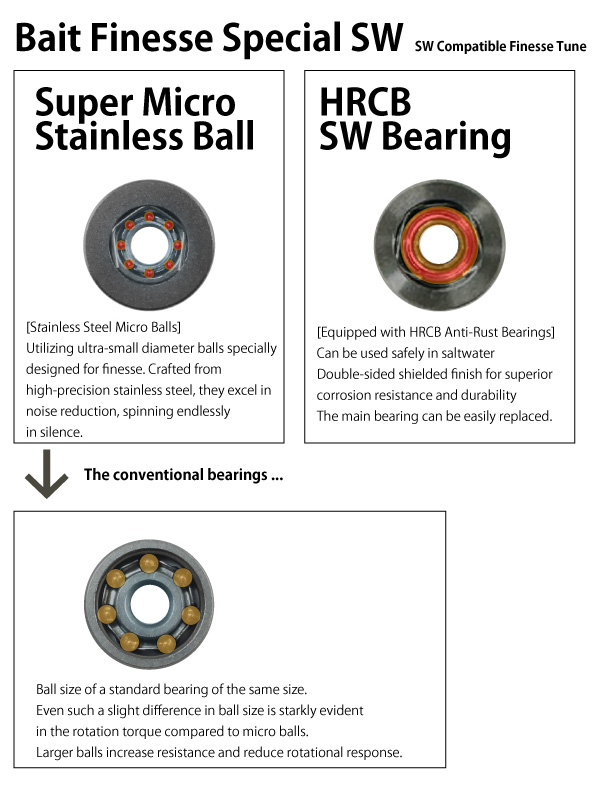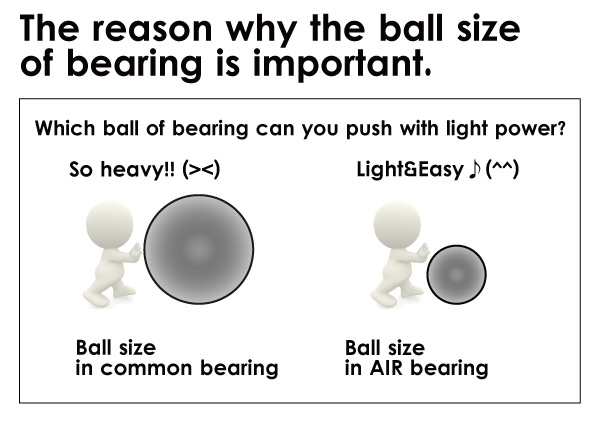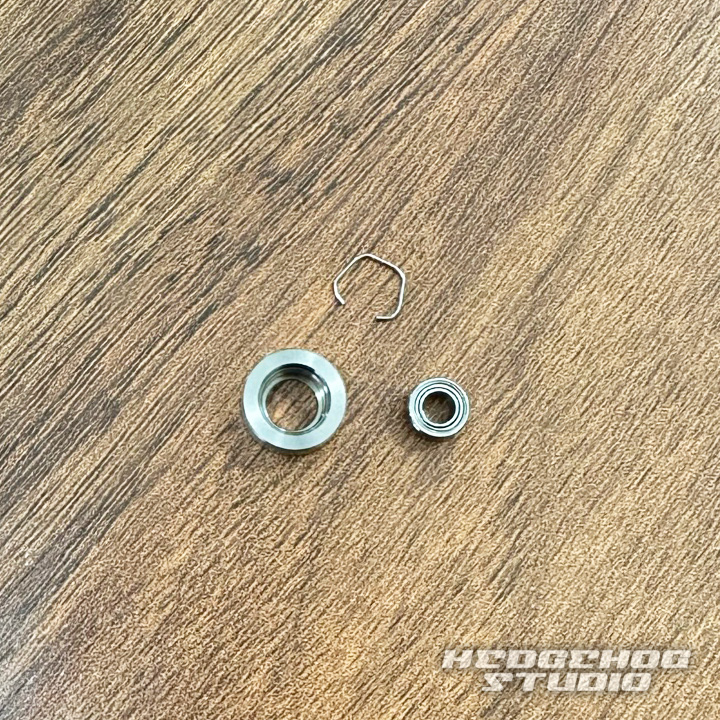 The AIR BFS SW bearing allows easy replacement of the main micro bearing from the outer housing by removing the built-in stopper ring.
This bearing has a high cost-performance ratio due to its easy-to-maintain construction.
Anti-rust micro bearings and stopper rings for replacement are also available separately.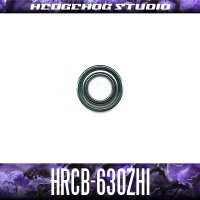 Anti-rust micro bearings for replacement HRCB-630ZHi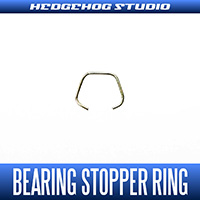 Dedicated stopper ring 6 mm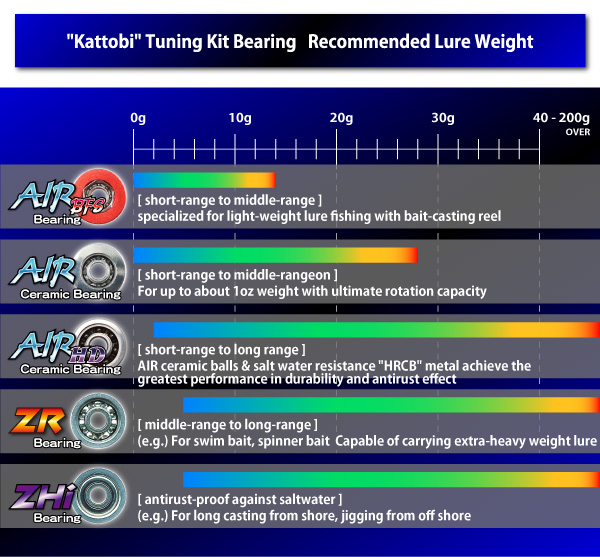 * When fully casting a lure weighing 20g or more, the maximum reachable distance is about the same for all bearings, but the AIR bearing series is easier to control at short distances such as pitching.
(For lightweight lures weighing less than 20g, the AIR bearing series will increase the distance of a full cast compared to a regular bearing.)

* AIR BFS bearings are a cost-reduced version of AIR ceramic bearings.
It does not mean that AIR BFS bearings are more likely to produce greater distance when used in bait finesse than AIR ceramic bearings.
Even if only ultra-lightweight lures are used, the AIR ceramic bearing will provide superior total balance.

* If you want to use the highest performance bearing, choose the AIR Ceramic Series.
Lure weighing less than 20g → AIR Ceramic Bearing
Lure weighing more than 20g or used mostly in saltwater → AIR HD Ceramic Bearing

* The above recommended weights are for casting. Even heavier loads can be applied when not making full casts, such as jigging or offshore fishing.
(AIR Ceramic Bearing is recommended for offshore fishing when increasing the sinking speed of the trap is important, and AIR HD Ceramic Bearing is recommended for jigging main use.)

* All bearings can be used in saltwater, but the AIR HD ceramic bearing has the best corrosion resistance, followed by the ZHi bearing.


Compatible Models

- 22 STEEZ A II TW
 ( 1000, 1000L, 1000H, 1000HL, 1000XH, 1000XHL )

- 21 STEEZ A TW HLC
 ( 6.3R, 6.3L, 7.1R, 7.1L )

- 20 STEEZ AIR TW *Note 2
 ( 500H, 500HL, 500XXH, 500XXHL )

- 19 STEEZ CT SV TW
 ( 700H, 700HL, 700XH, 700XHL )

- 17 STEEZ SV TW
 ( 1012SV-XH, 1012SV-XHL, 1016SV-H, 1016SV-HL, 1016SV-SH, 1016SV-SHL )

- 14 STEEZ LTD SV TN
 ( 103H-TN, 103HL-TN )

- 14 STEEZ LTD SV
 ( 105XH, 105XHL )

- 13 STEEZ SV
 ( SV6.3R, SV6.3L )

- 20 ZILLION 10 SV TW
 ( 10.0R, 10.0L )

- 18 ZILLION TW HLC 1516
 ( 1516SH, 1516SHL )

- 18 ZILLION SV TW
 ( 1016SV, 1016SV-L, 1016SV-H, 1016SV-HL, 1016SV-SH, 1016SV-SHL, 1016SV-XXH, 1016SV-XXHL )

- 16 ZILLION TW HLC 1514
 ( 1514SH, 1514SHL )

- 18 SV LIGHT LTD
 ( 6.3R-TN, 6.3L-TN, 8.1R-TN, 8.1L-TN )

- 13 SS SV
 ( 103, 103L, 103H, 103HL, 103SH, 103SHL )

- 22 SILVER WOLF SV TW PE SPECIAL
 ( 1000XH, 1000XHL )

- 23 ADMIRA
 ( 100XH, 100XHL )

- 19 ADMIRA 100
 ( 100H, 100HL, 100XH, 100XHL )

- 23 TIERRA LJ IC
 ( 200, 200L, 200H, 200HL )


*Note 1
The following reels cannot use AIR BFS bearings due to their special spools.
- 21 STEEZ LTD SV TW
- 21 ZILLION SV TW

*Note 2
The STEEZ AIR TW reel, with its unique small-diameter spool, can only accept 1030AIR BFS (SW) bearings.
Additionally, the Spool Bearing Remover Type: R cannot be used.
When replacing bearings, please use SLP WORKS Spool BB Remover II.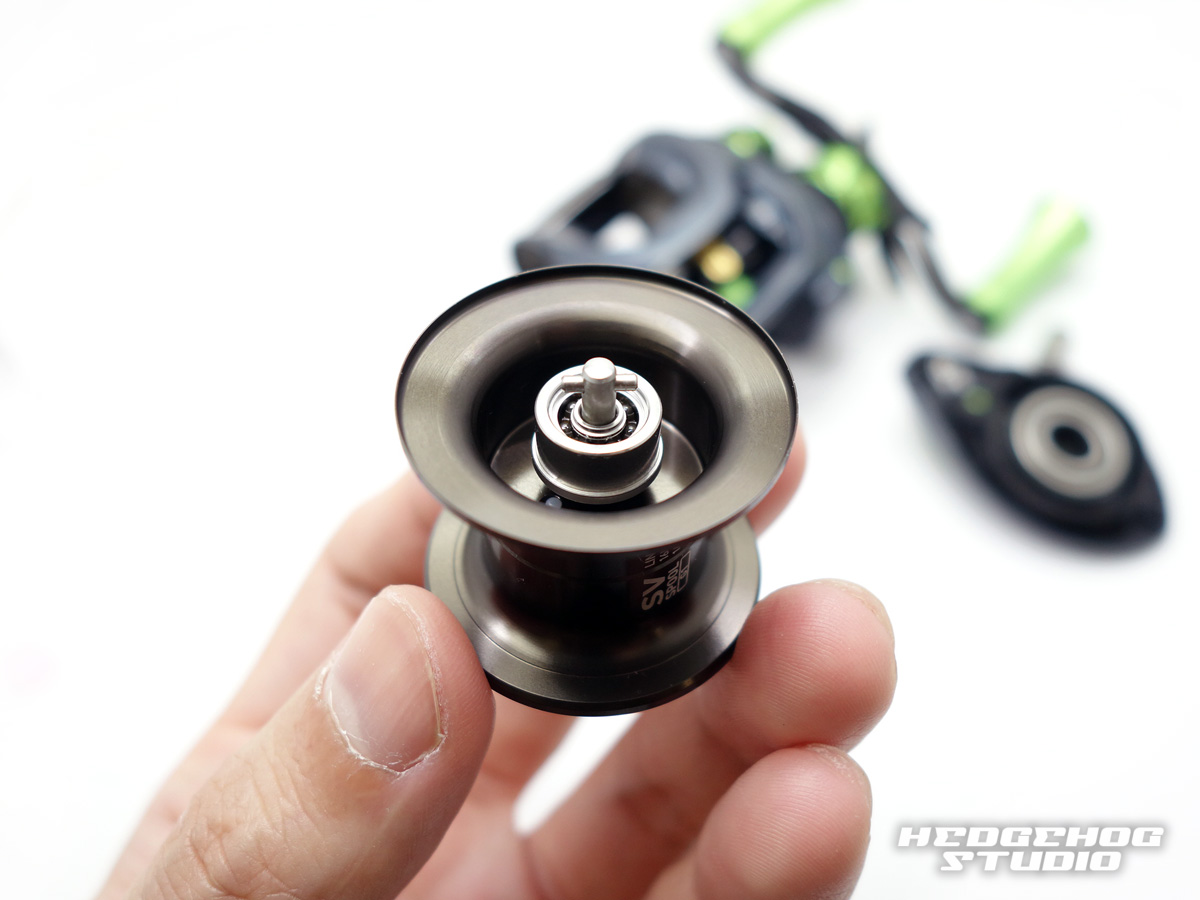 The SV spool has a cover on the outside of the genuine bearing.
Reuse this cover and replace the inner bearing.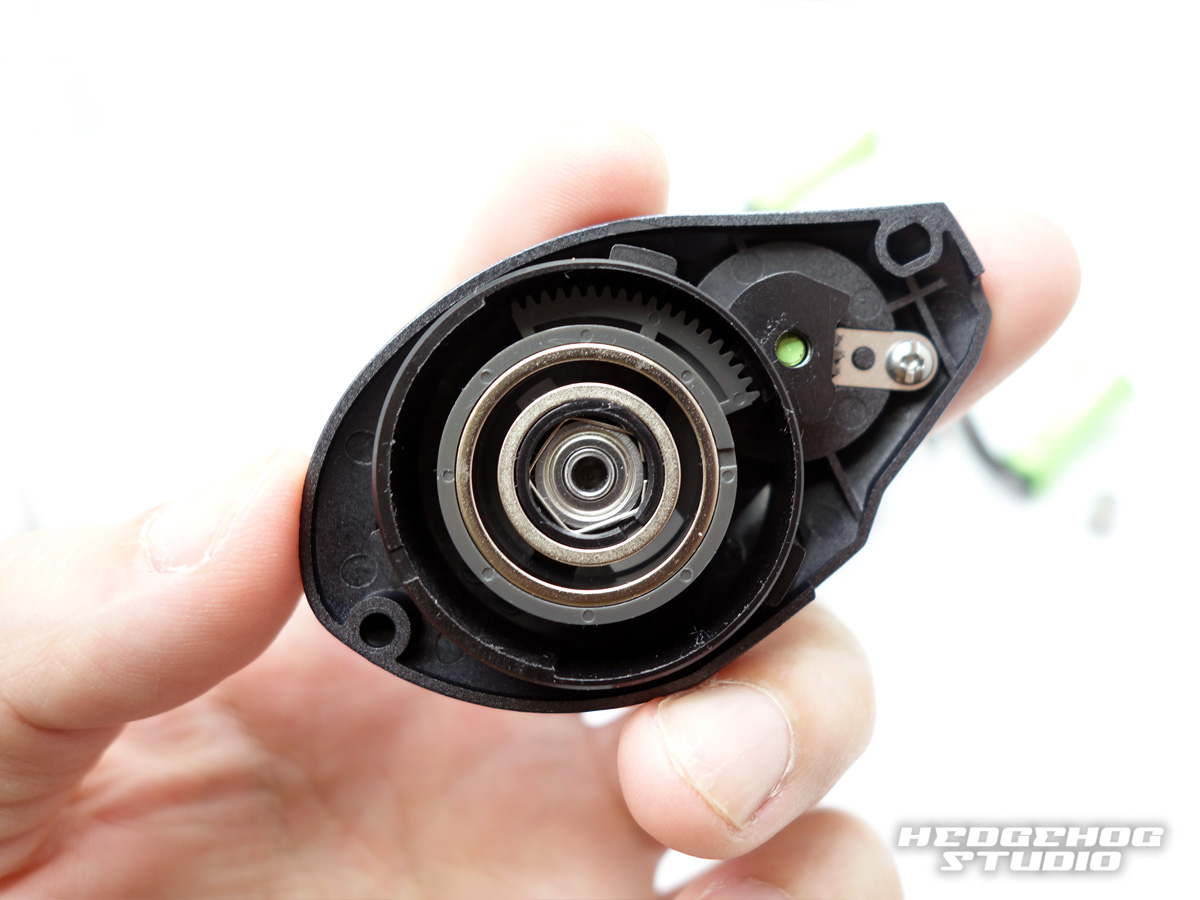 Positioning the shielded side of the bearing facing outward on the magnet brake side can prevent foreign objects and moisture from entering the bearing, maintaining high rotational performance.
This feature is made possible by the reversible bearing type with one side open and one shielded.

For detailed replacement instructions, please refer to the following page.