[SHIMANO genuine] YUMEYA Mechanical Brake Knob for 21 ANTARES DC
[SHIMANO genuine] YUMEYA Mechanical Brake Knob for 21 ANTARES DC


Our Selling Price: US$23.10 [Regular Price: US$33.00]
Not available
Description

Easy installation and upgraded appearance and functionality!

Easy and functional upgrade of 21 ANTARES DC.
Enables mechanical brake adjustment from the outside in a simple procedure of replacing the standard lubrication hole cap.
In addition, the horizontal grooves engraved on the outer circumference support fine manipulation with the fingertips.
Proper brake settings can be made quickly.
The design and coloring of the exterior matches the main body of 21 ANTARES DC.
Enjoy the casual customization.


21 ANTARES DC lubrication hole cap is converted to a mechanical brake knob.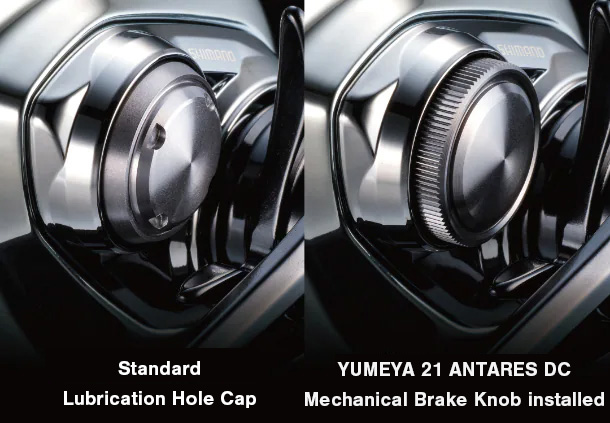 21 ANTARES DC mechanical brakes basically require no adjustment, but for experts who want to "push the setting further," special parts are available.
Simply remove the lubrication hole cap with the special tool provided with the reel and replace it with the YUMEYA 21 ANTARES DC mechanical brake knob to enable manual operation of the mechanical brake.


Knurled outer circumference for easy fine adjustment of brake force.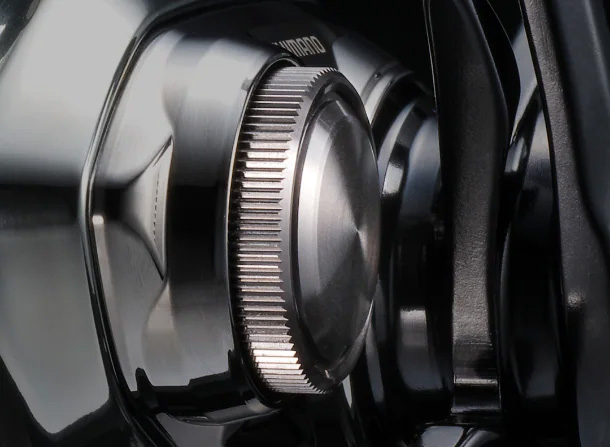 The outer circumference of the brake knob is knurled for a firm grip even with light force.
It supports fine adjustment of brake force to pursue the best setting.

Weight: 2.1g


Compatibility

21 ANTARES DC all models, 22 EXSENCE DC all models, 23 ANTARES DC MD all models