[I.Works] Original Professional Grease Up Tool (type Straight Needle)
[I.Works] Original Professional Grease Up Tool (type Straight Needle)


Our Selling Price: US$11.00
Available
IOS FACTORY x I.Works collaboration product.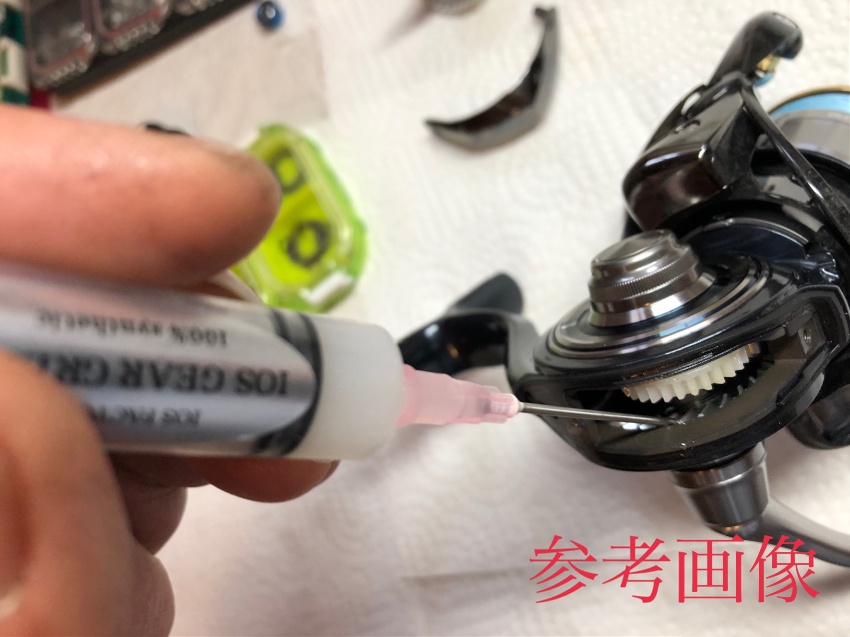 Feature
IOS gear grease filled.

Contents 1ml
Approximately 8 to 10 reels. (normal maintenance)

Professional use products.
By accurately grease-up without getting your hands dirty, it is economical to prevent adhesion to unnecessary parts.
The syringe needle is made by Terumo Corporation made in Japan, and the inside of the syringe is specially coated with Original and the tip of the needle is specially polished to achieve a smooth feel and long life.

After repeated testing with IOS FACTORY, the professional grease-up tool can be used by maintenance beginners and experts alike.

Please check the package for how to use it.