[Avail] High Speed Gear Set for ABU Ambassadeur 1500C,1600C,2500C,2600C (HGST, 75S-HGST)
[Avail] High Speed Gear Set for ABU Ambassadeur 1500C,1600C,2500C,2600C (HGST, 75S-HGST)
Our Selling Price: US$45.51 - US$48.51 [Regular Price: US$65.01 - US$69.30]
Prices vary according to options.
Not available
Description
These items are kits of high speed gear for ABU Ambassadeur 2500 series.
The function is valuable for speeding up of retrieving.
If you are not satisfied with the retrieving speed performance of genuine reel, it's good time to try.
There are 4 types.
Please select from these models depending on your reel type.
Avail HGST 2500
Avail HGST 2600
Avail HGST 2501
Avail HGST 2601
Line rewind per revolution by handle is 56cm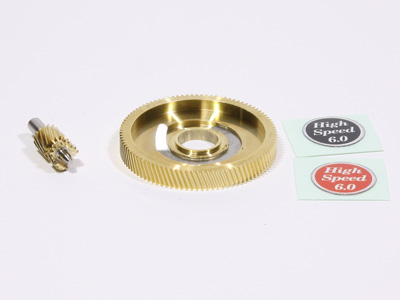 HGST 2500 (for example)
Contents : main gear, pinion gear, 2 High Speed stickers (Black and Red)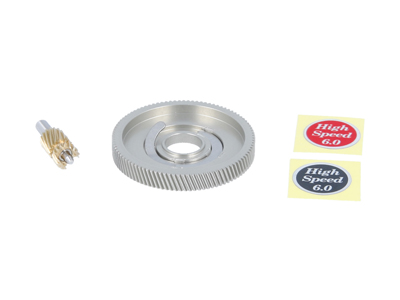 75S-HGST2500 (for example)
* Please note that the reeling power will decrease a little since the pinion gear size is smaller than the ABU original one.
Contents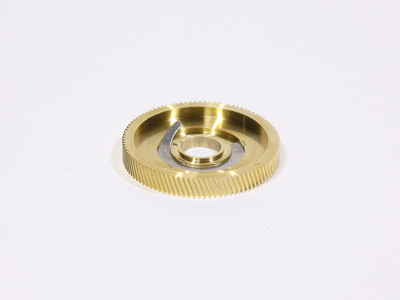 Main gear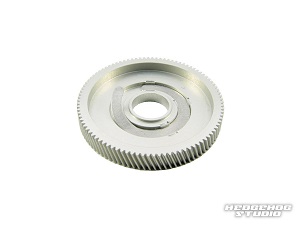 Main gear made of extra super duralumin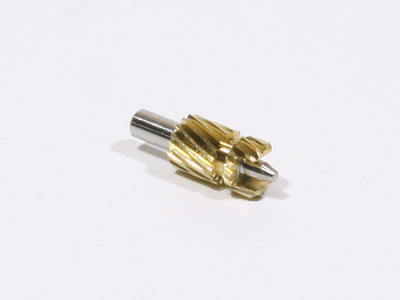 Pinion gear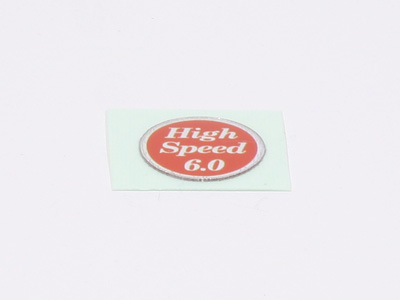 High Speed sticker (RED)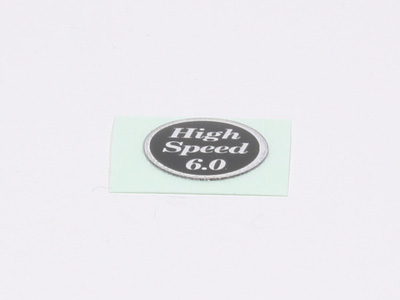 High Speed sticker (BLACK)
Spec
|Material
Pinion gear : Brass
Main gear : Brass
Main gear : Extra Super Duralumin
|Weight
Pinion Gear : 1.7g
Brass Main Gear : 13.3g
Extra Super Duralumin Main Gear: 4.7g
|Gear Ratio
6.0 : 1
Compatinility
HGST 2500 :
2500C/1500C/150Plus/2500CDL
HGST 2600 :
2600C/1600C/2600C Elite
HGST 2501 :
2501C
HGST 2601 :
2601C/1601C/2601C Elite
* The items are also compatible with IAR