[LIVRE] CRANK 130 Handle *LIVHASH
* If you are not sure about Handle Type for your reel, please contact us.
* Please note that it takes about 3 to 4 days for us to get ready to send LIVRE handles since it's back-ordered after receiving your order.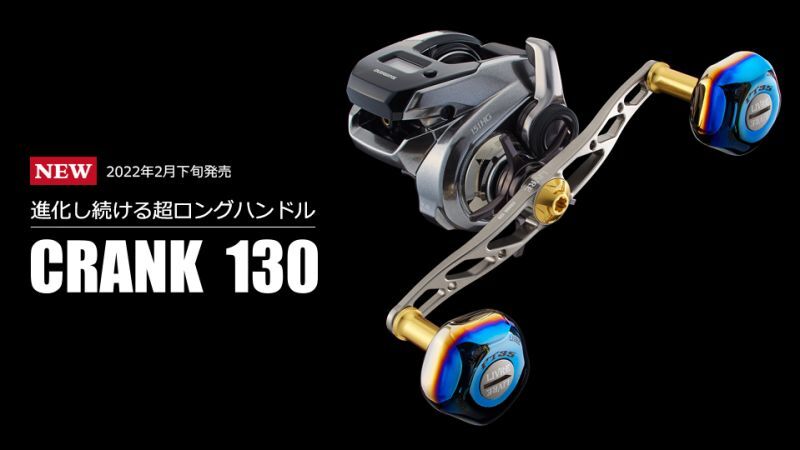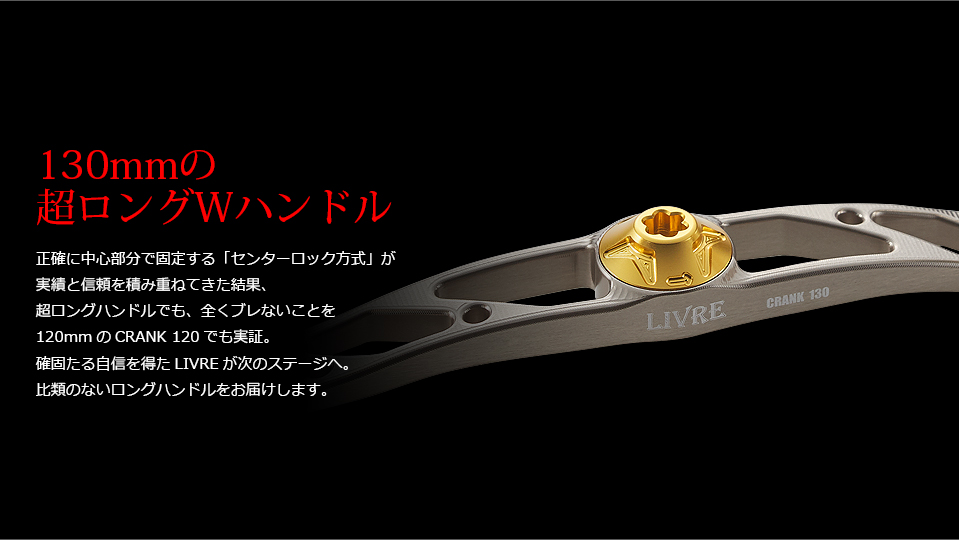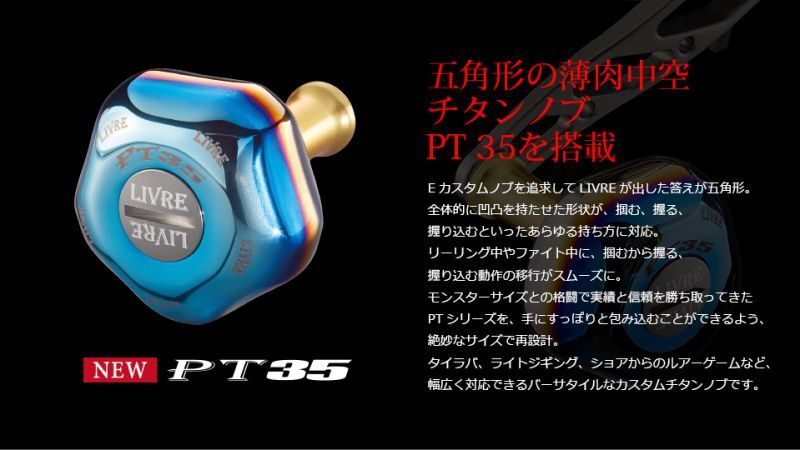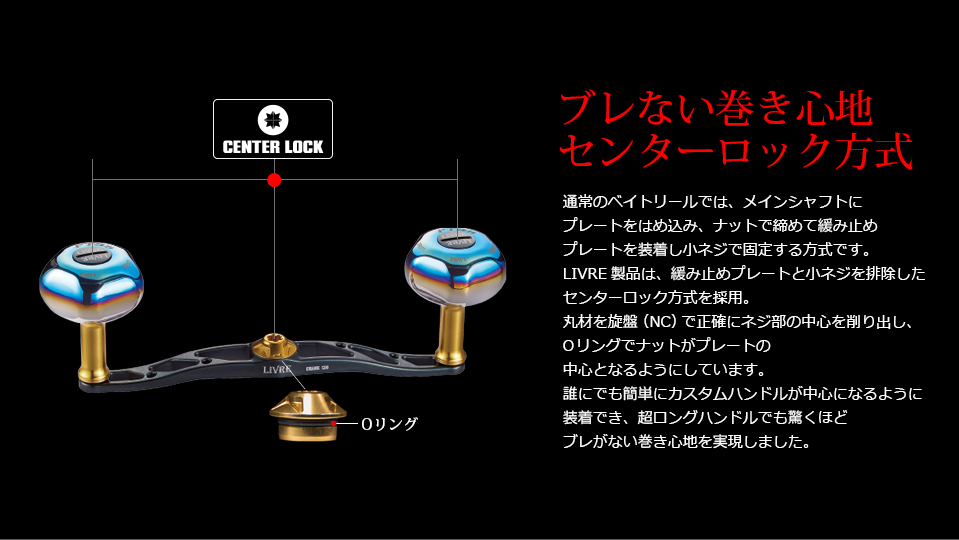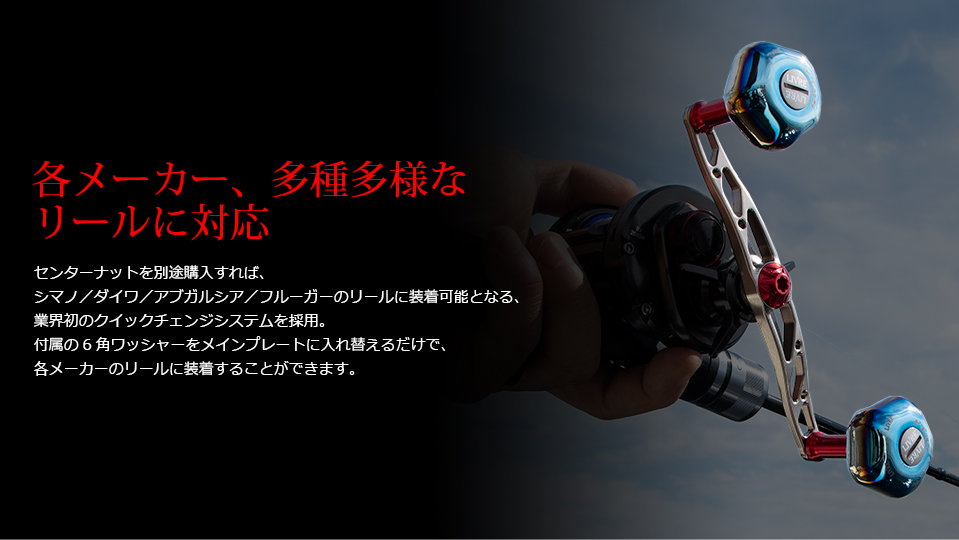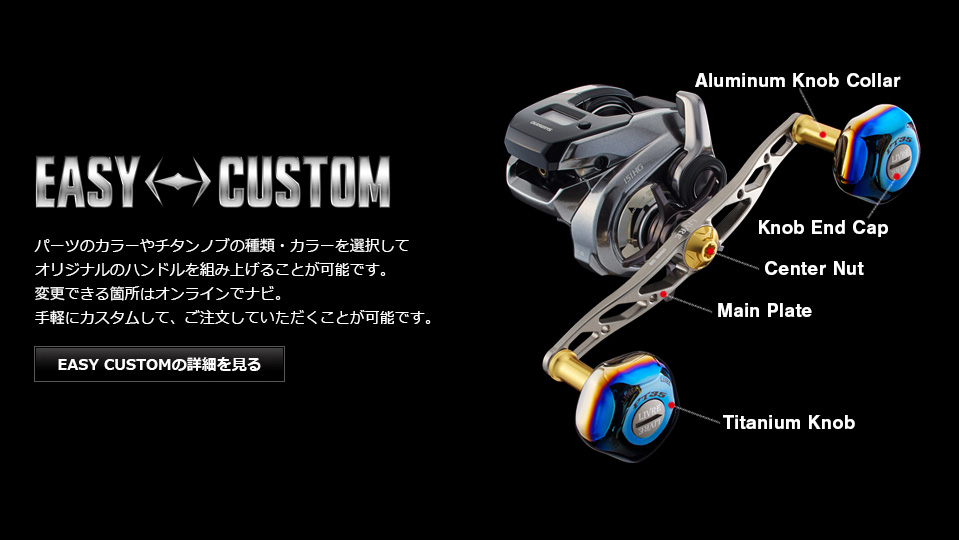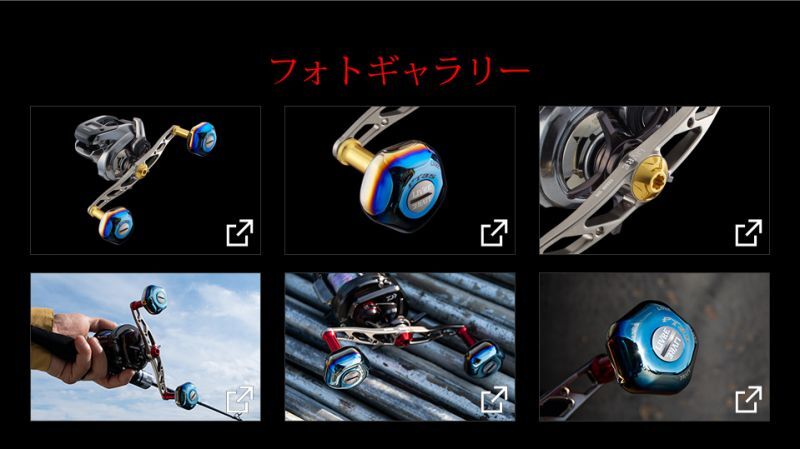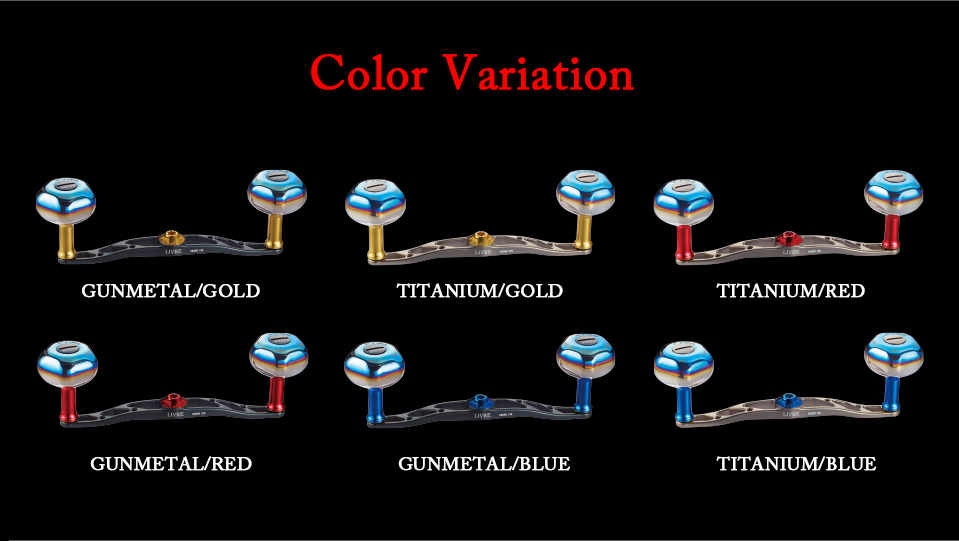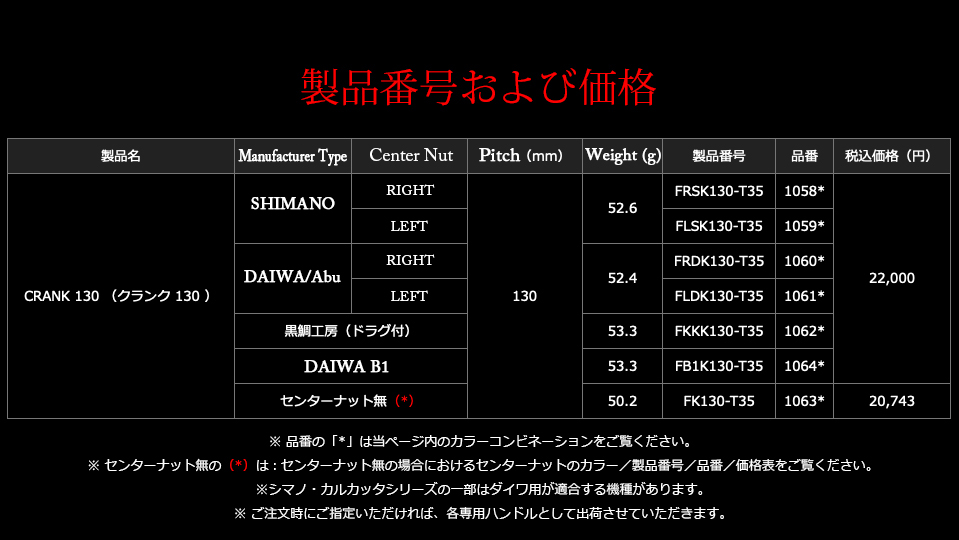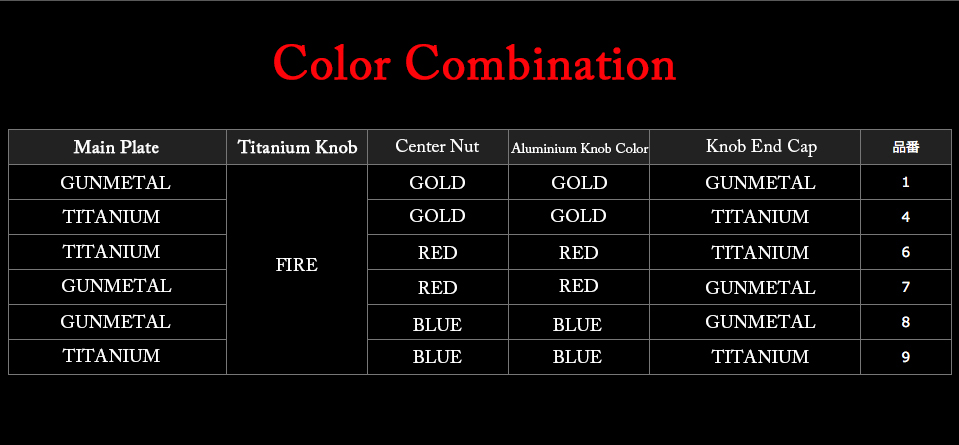 Description

Super Long Handle that keeps evolving
CRANK 130

130mm Super Long W Handle
As a result of accumulating achievements and reliability in the "center lock method" that accurately fixes at the center part, we have demonstrated that even with an ultra-long handle, there is no blurring even with the 120mm CRANK 120.
LIVRE gained solid confidence and moves on to the next stage.
LIVRE delivers an unrivaled long handle.

Equipped with a pentagonal thin-walled hollow titanium knob PT35
A pentagon created by LIVRE in pursuit of the E custom knob.
The overall uneven shape supports all ways of holding, such as grasping, grasping, and grasping.
During reeling, the transition from grasping to grasping and grasping is smooth.
The PT series, which has won achievements and trust in monster-sized fighting, has been redesigned in an exquisite size so that it can be completely wrapped in your hand.
A versatile custom titanium knob that can be used for a wide range of purposes such as Tai rubber(Red sea bream), light jigging, and lure games from the shore.

Unshakable winding comfort Center nut method
In a normal bait reel, a method is adopted in which a plate is fitted to the main shaft, tightened with nuts, a locking plate is attached, and fixed with machine screws.
The round material can be mounted on the lathe (NC) so that it is exactly in the center of the screw part, and even with an ultra-long handle, a surprisingly stable winding comfort has been achieved.

Compatible with various manufacturers and various reels
The industry's first quick change system that can be attached to Shimano / Daiwa / Abu Garcia / Fluger reels by purchasing a center nut separately is adopted.
Simply replace the included hex washer with the main plate and you can attach it to the reel of the nuclear manufacturer.

EASY CUSTOM
It is possible to assemble the original handle by selecting the color of the parts and the type and color of the titanium knob.
Navi online where you can change.
You can easily customize and order.