[Fishman] BRIST comodo 7.5H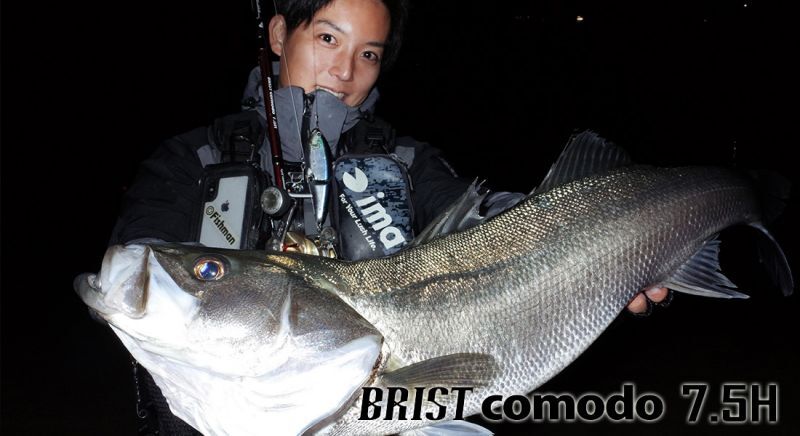 BRISTcomodo7.5H

The performance sought by big baiters has been condensed.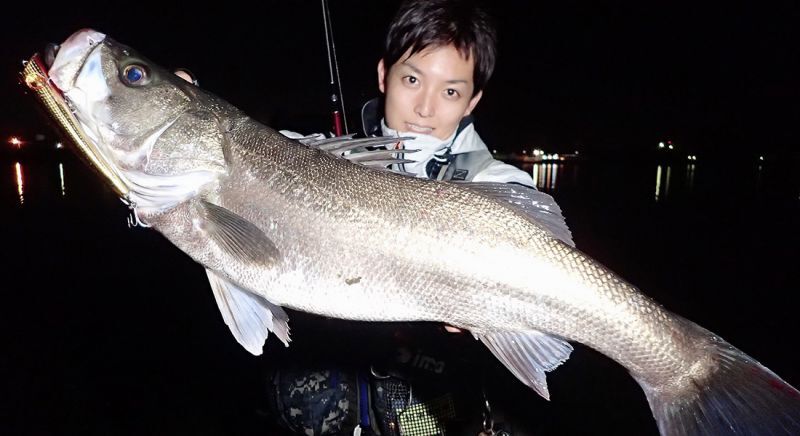 Basic design is the 7.5H, which was developed to be able to comfortably throw commonly used 30g to 120g big baits.

Grip length is slightly shorter for wading.
Mildly stronger than 6.10XH, but the body of the lure is tauter to catch bites
Tip with more sticky material for better bite penetration during drifting
High elasticity and 75-degree carbon are mounted on the outside to improve the appearance.
This has led to an improvement in operability to produce actions more at will.

We pursued the dip in particular.
If the tip is too soft to handle light lures, it will shake with weight when handling heavy lures, resulting in uneven casting.
Through a lot of trial and error, we were able to make a bait rod that was not only soft but also taut enough to meet the needs of big baiters.






Grip area

The aluminum foregrip prevents damage to the foregrip from over-tightening.
EVA under the trigger (4cm) prevents slippage, and the end cork grip has a diameter that allows for natural leverage.
The end grip is equipped with a rubber end cap for a secure pull during heavy lure casting.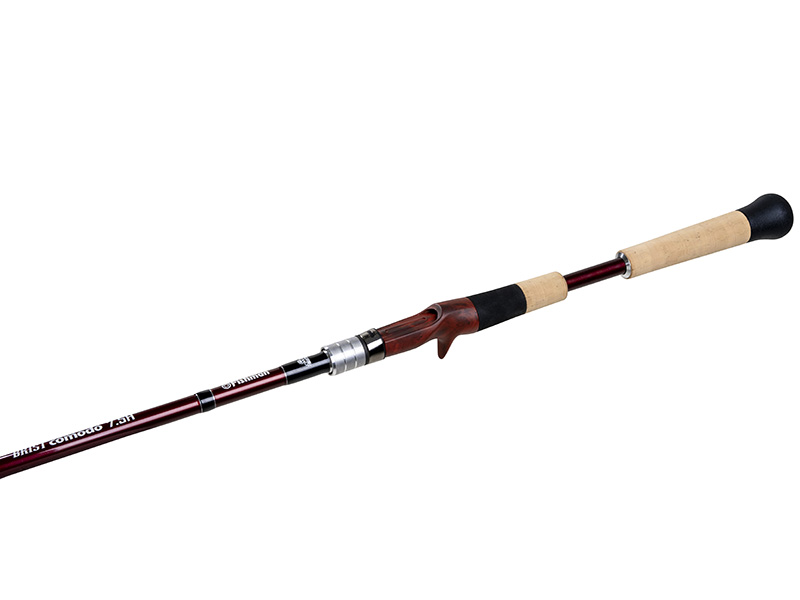 Blanks and Guides

Butt part is a deep burgundy color and the tip part is left with an uneven unsanded finish to protect the body of the rod, excluding guides and grip, from unexpected impacts.
Guides are K-guides, made of titanium and stainless steel, and all have double feet to prevent them from falling out when casting big baits.
Inner diameter of the top guide is 5.3mm and 100lb leader can be used.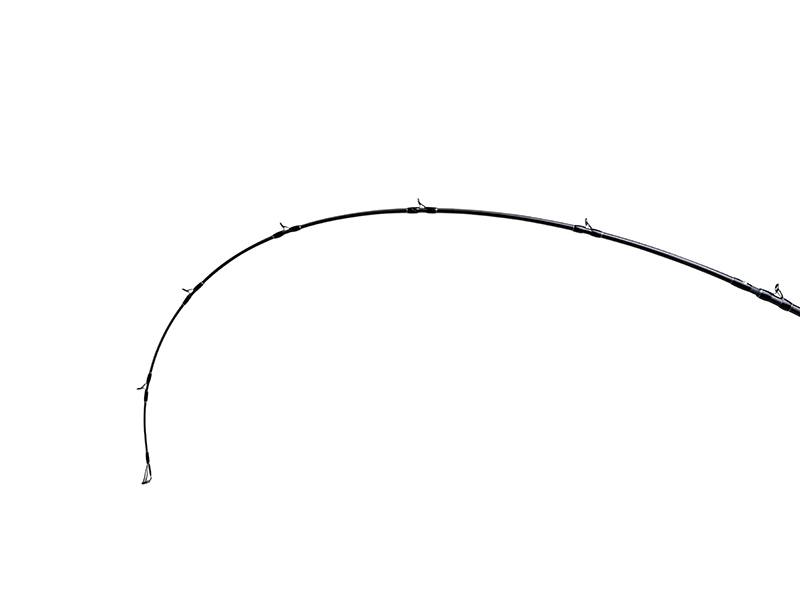 Finished dimensions

85.5 cm.
3 pieces, compact for storage.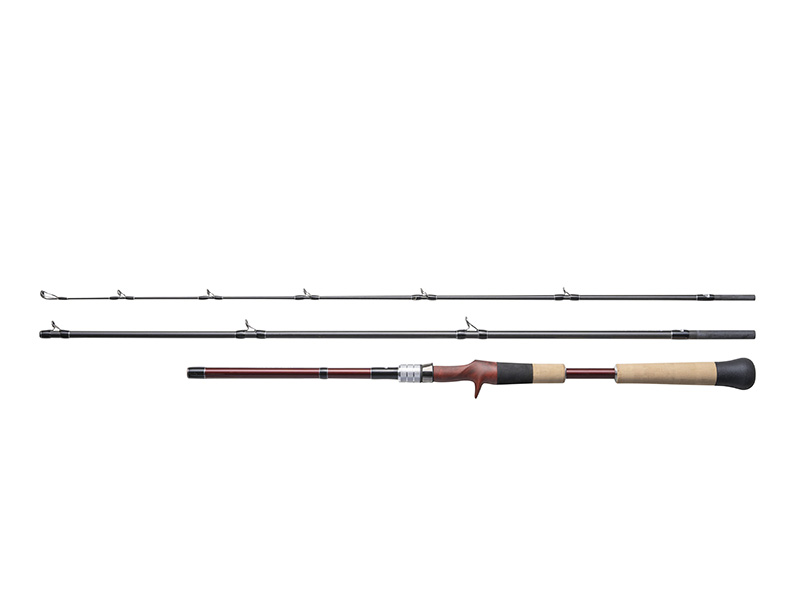 Butt

The butt section is made of 28cm of strong high modulus carbon.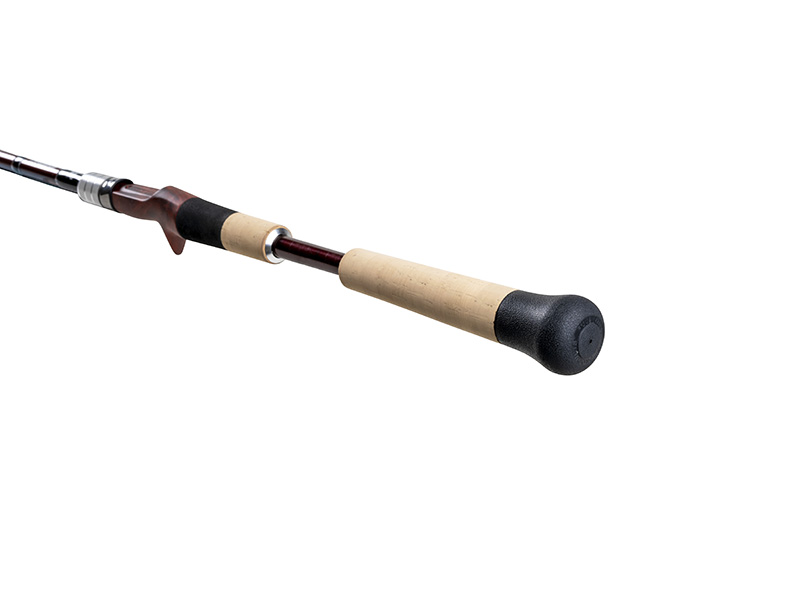 Spec

Total length 7.5ft
Material 4 axis carbon
Guide K Guide Titanium + Stainless
Weight 235g
Number of splices 3pcs
Swing length 85.5cm
Grip length 41.5cm
Lure weight 10 to 120g
Line PE No.2 to 6