[DLIVE] Silicon Fit Handle Knob (CLEAR Color) for SHIMANO, DAIWA Genuine Handles and DLIVE Handles
[DLIVE] Silicon Fit Handle Knob (CLEAR Color) for SHIMANO, DAIWA Genuine Handles and DLIVE Handles

Our Selling Price: US$34.10 - US$36.30
Prices vary according to options.

[DLIVE] Silicon Fit Handle Knob (CLEAR Color) for SHIMANO, DAIWA Genuine Handles and DLIVE Handles

New clear colors!
Ultra thin silicon fit knob for area trout and salt light game!
Superb fit using new material silicone rubber!
The DLIVE handle can be attached to SHIMANO stock handle and DAIWA S size stock handle.
It is a new standard knob specialized for light games where you often retrieve by pinching the knob with your fingers.
The thinnest part is 6.1mm with ultra-thin specification.
Silicon is used to resist dirt and deterioration.
Genuine Daiwa models come with a special bearing.
The knob can be cleaned with a mild detergent if it gets dirty, so it can be used for a long time in a clean condition.

Big power boost with easy customization!
All you need is a Phillips screwdriver and you're good to go!
The shims required for clearance adjustment are included in three different thicknesses.
There is no need to purchase shims separately.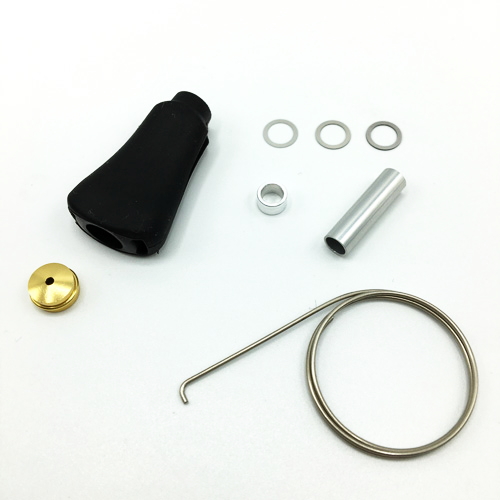 The image shows the knob body in black, but this product is clear and the contents of the accessories are the same.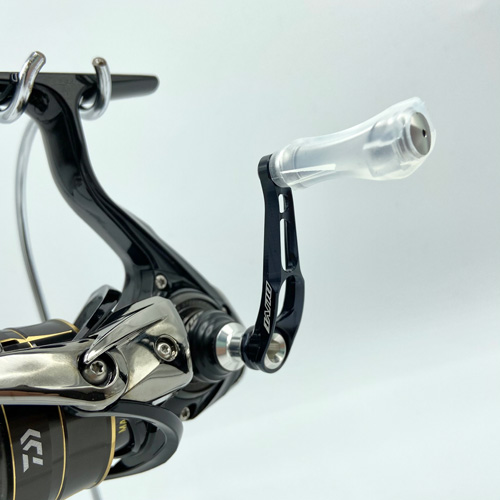 Silver color installation image


Color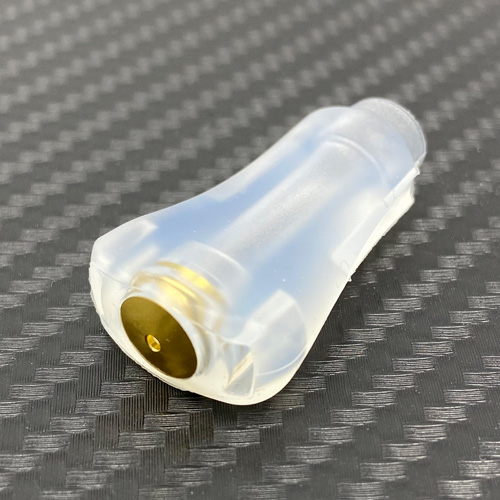 GOLD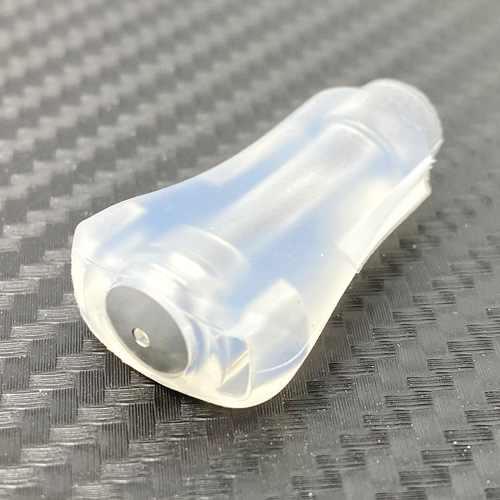 SILVER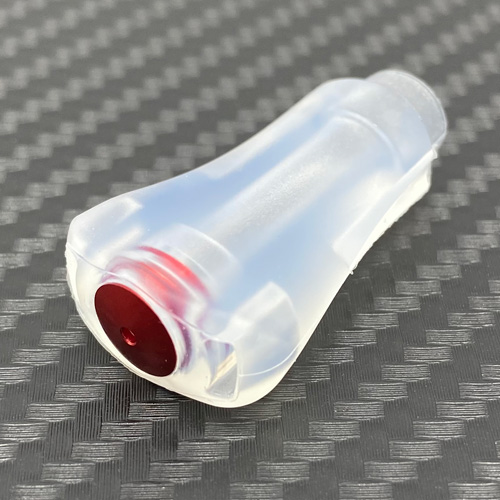 RED