[IOS Factory] Cardinal Line Roller・Base
〜 Small parts, overwhelming presence 〜

Base plate to be combined with IOS Line Roller Hyper.
While respecting the traditional cardinal design, the overwhelming presence of the line roller hyper in the same color enhances the unique cardinal design.

Beyond just functionality, the design incorporates a number of IOS inspirations that respect traditional cardinal designs while adding to the elegance and strength of the entire reel.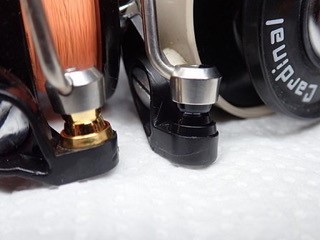 │Color




Gold、Black


│Conformity

ABU Cardinal 3/33/4/44 series