[TRANSCENDENCE] Empinado91S+ / Empinado
[TRANSCENDENCE] Empinado91S+ / Empinado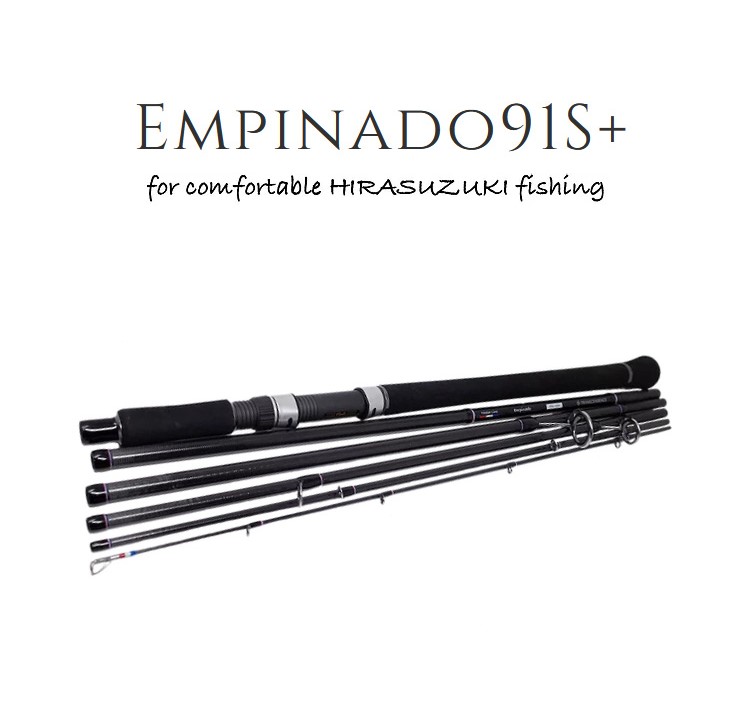 -Empinado91S+ Empinado
Rod specially designed for fishing from the shore Lateolabrax latus, made with TRANSCENDENCE's technology
The 10.8ft length is specially designed for different situations.
Uses a 2-in-1 system with variable length to 9.1ft.






-SPEC

Length
9.1-10.8ft
Closed Length
600mm *23.622in
Piece
6
CastWeight
12g-56g
PE
#1.2-#3
Rod Wt
195g *9.1ft/242g*10.8ft
Remarks
Titanium Guides
SiC guide mixture
TKTTG, TKLSG, TKWSG


-Safe and comfortable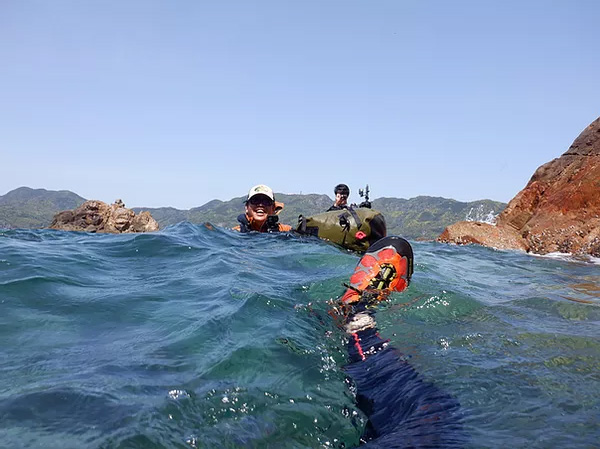 In order to enjoy fishing from the shore Lateolabrax latus, we needed a rod that was easy to carry.
By making it a multi-piece rod, you can attach the rod to your bag or body.
What a great way to get to the fishing spot with both hands free.
This also makes it possible to swim to the offshore shore with both hands.
It offers overwhelming swimming power and safety.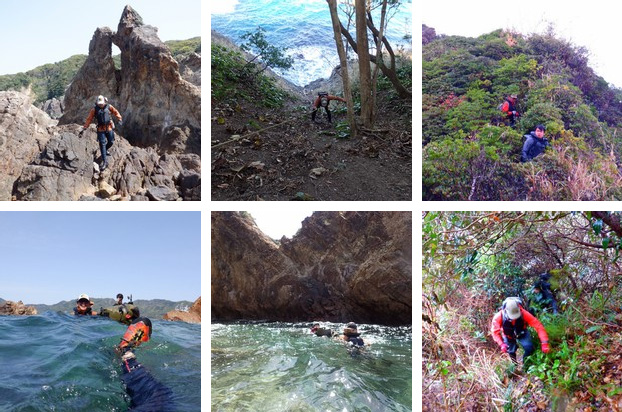 Lateolabrax latus is not easy to get to in many places.
It is commonplace to fish via mountain paths, cliffs and bushes to get to the fishing spot.
What you need is to walk with both hands free, which is safest of all.
However, the strain on the rods was quite high as we walked along the steep path...
It's recommended that Empinado be stored in a waterproof bag or special rod case.
This way, damage to the rod can be reduced to the minimum.
Make sure your Lateolabrax latus has the basic performance you need.
The Empinado 91S/108S is one of the best fishing lures for beginners and experts alike.


-Empinado91S / 108S Fishing Style
The Empindado91S+ is a rod developed specifically for fishing from the shore Lateolabrax latus.
We have thoroughly eliminated everything that is not necessary for fishing from the shore Lateolabrax latus.
The features we introduce are overwhelmingly well balanced.
It's not just about portability.
It's a great rod that's very easy to use, and it's very effective in terms of distance, target location, and drastically reducing the number of miss the fish.
At the time of development, we are fishing for bluefish and root fish.
Make no mistake about it.
The Empinado 91S+ is a rod designed for fishing from the shore Lateolabrax latus.


-Rod balance that does not interfere with lure movement
The Empinado 91S+ is designed for use with 100mm to 150mm floating minnows, sinking minnows and topwater for fishing from the shore Lateolabrax latus.
Even when the wind is blowing strongly, such as 10m/s, the weight of the lure rides firmly on the entire fishing rod.
The high elasticity of the main rod and the tip of the rod work well together to keep the power intact.
You can throw a lure while cutting through the wind.
The tip can handle complex movements without interfering with the lure's movement.
It produces the best movement for the lure in the current.
Proper weight is designed from 14g-56g.
You can also use a 140mm diving pencil or a 60g metal jig.
It was not developed to be used with mackerel, although we expect it to fish with mackerel unexpectedly.


-Cosmetics Rod parts
What it means to be 9.1ft and 10.8ft
The Empinado91S+2 is a long rod that can be variable to two different lengths with one rod.
It is designed to be 10.8ft long to be suitable for rock fishing.
The 10.8ft length of this rod can be swung through even in 10m/s wind speed conditions.
It was developed mainly because the Japanese peninsula where it was tried did not have many situations where a length of late 11ft or 12ft was needed.
The Empinado 108 is designed with a cast feel in mind and a tension that you would not expect from a multi-piece.
9.1ft is ideal for fishing with large lures, which have become popular in recent years.
Capable of firmly casting heavy lures of 15cm 35g or more.
It can attract fish at once in fishing that requires a lot of power.
The Empinado 91S is a powerful 9ft rod that is hard to find in seabass rods until now.
When the weight of a rod in the latter half of 9ft is more than 35g, it becomes very difficult to throw and you will feel tired when playing sea bass game.
Because the grip end of the Empinard is longer than that of seabass rods, you can throw a lure with the feeling of an 8ft rod despite its 9.1ft length.

-Committed to Quality
It's the little things that you don't think about when you're fishing for other things that make a difference when you're fishing for rods that are under a lot of stress, like blackfin seabass.
That's the small attention to detail that went into the Empinado91S+.
The reason why I set the rod's length to 600mm is to make a 6piece rod for the 10.8ft rod needed on the rocky shore.
In some cases, it is safer to fold it when traveling to the fishing spot.
It has the ability to be folded in even numbers to reduce damage.
It is designed to be 20mm shorter than the overall 600mm.
*Rod case for rocky shore with cushion material will be available at a later date.


-Guide Setting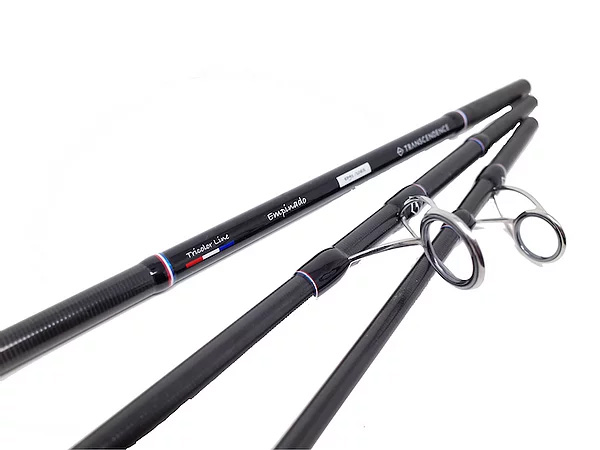 The Empinado 91S+ has a mixed guide setup of Fuji torzite and titanium SiC.
Top guide is made of RG titanium SiC.
TORZITE prioritizes strength over lightness.
The bottom four sections below the top guide are very important for Cast feeling.
TORZITE TAN is used only here to pursue lighter and better quality.
Other guides are titanium SiC.


-End Grip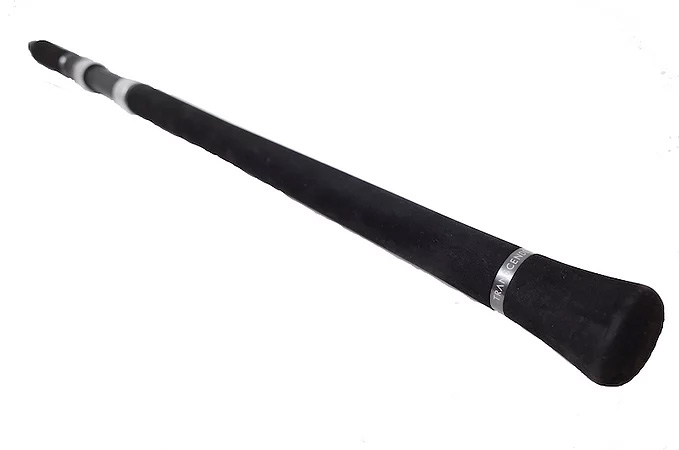 The part placed on the butt side at 10.8ft and 9.1ft is made of TKWSG to prevent the guide from bending.
Prevents deformations such as getting tangled in ivy when folded and moved.
When casting long distance, the advantage of the long grip end is demonstrated.
Empinado emphasized castability around roots and shore.
The grip end is shorter than that of other manufacturers' rods.
It was made up with the aim of fishing for long casts.
This makes it easier to cast a low trajectory liner.

-Other Use



The Empinado 91S+ is a versatile rod that can be used for a wide range of prey due to its overwhelmingly good balance.
It was developed as a rod exclusively for Lateolabrax latus, so it should not be used for other types of fishing.
Use the Empinado91S+ with Lateolabrax latus and then apply it to other types of fishing.
The weight of the metal jig can be comfortably up to 60g.
You can target Greater amberjack and Grouper.
9.1ft can be used for fishing in Seabass and Southwest Islands.