[Studio Composite / Standard Plus] ★ 2020 limited model ★ Model with carbon rubber coating knob RC-SC CQC 102mm SIGNATURE MODEL
[Studio Composite / Standard Plus] ★ 2020 limited model ★ Model with carbon rubber coating knob RC-SC CQC 102mm SIGNATURE MODEL
Our Selling Price: US$187.00 [Regular Price: US$220.00]
Not available
2020 limited model
Model with carbon rubber coating knob
RC-SC CQC 102mm SIGNATURE MODEL

Japan's Shiga Prefecture Lake Biwa Bank Fishing Local technique is a DEAD SLOW subdivision.
Studio Composite proposes CQC series to anglers aiming for higher heights.
What I asked for this handle was the sensitivity in the low speed range.
It was developed to eliminate the feeling of winding that does not seem to be caught due to the slow speed.





COLLAR
SILVER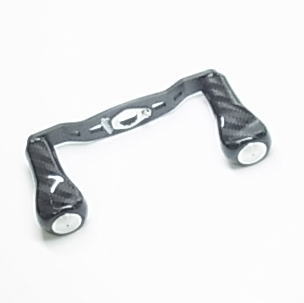 COMPATIBLE MODEL
Can be attached to almost all SHIMANO reels.

For reels that use genuine lock bolts such as ZillionTW, Steez, morethan PE SV, ZILLION J DREAM, DAIWA Z, RYOGA, please also purchase lock bolts.

HANDLE KNOBS
With a handle, when you release the grip position of the handle from the reel, the torque is gone and the reeling resistance increases.
The shape is derived from the theory that an increase in winding resistance means that even the slightest change can be captured.
Fast retrieve grips the edges and increases sensitivity.
Once the fish is on, you can grip it as usual.
Lightweight and highly rigid,
Hollow structure that pursues sensitivity to the limit,Carbon knobs are special rubber coated products.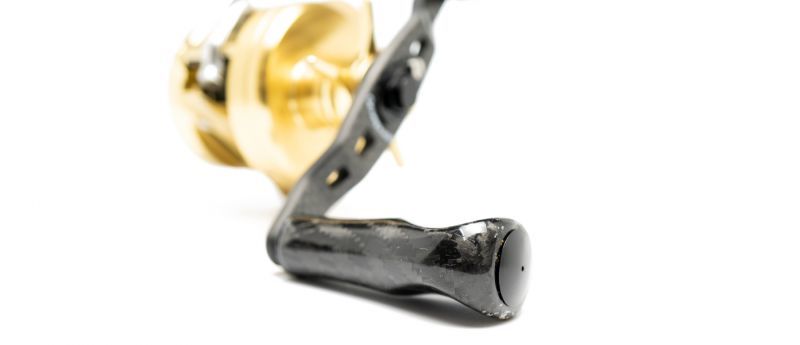 PLATE
Effective length is 102mm.
3,5 mm with the minimum strength required.
A lightweight plate made by crimping carbon prepreg to a high crank shape.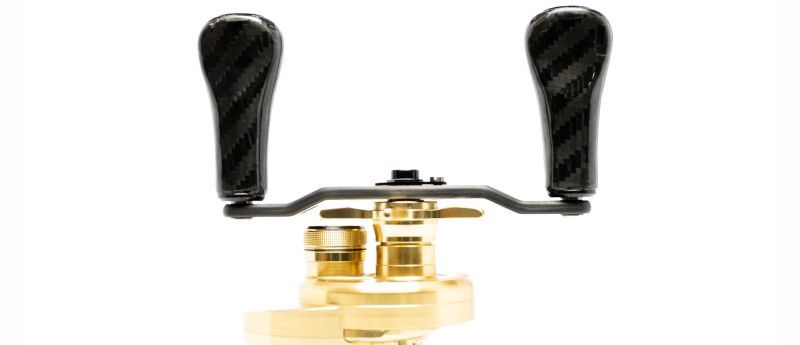 SHAFT
Uses a 4mm SUS shaft.
While giving priority to weight reduction and sensitivity,
There is also the minimum strength required.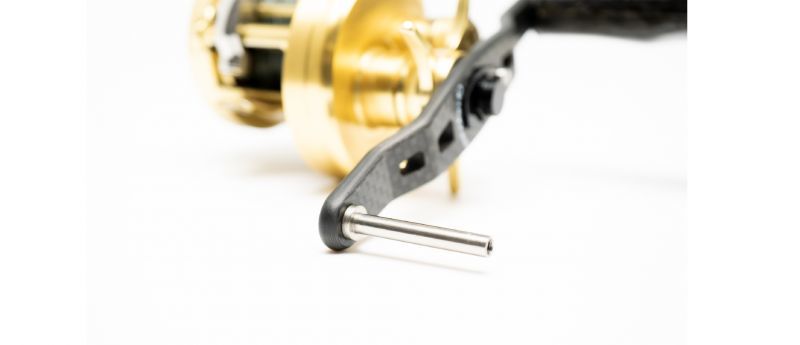 ACCESSORIES
The special nut is the same for both DAIWA, SHIMANO and AbuGarcia.
Alternatively, a shared washer is included.
For some of Daiwa's reels, you will need to purchase the C-Bolt separately.