[Studio Composite / Standard Plus] ★ 2020 limited model ★ RC-SC 88mm STRONG MIND YUGO YAMADA SIGNATURE MODEL
[Studio Composite / Standard Plus] ★ 2020 limited model ★ RC-SC 88mm STRONG MIND YUGO YAMADA SIGNATURE MODEL
Our Selling Price: US$187.00 [Regular Price: US$220.00]
Not available
2020 limited model
RC-SC 88mm STRONG MIND
YUGO YAMADA SIGNATURE MODEL

Covers from bait finesse to middleweight lures.
All-rounder model that combines delicacy and power.
Not just finesse.
Models created with a technical focus.
It is most suitable for swing of the top water and the fishing that operation is always required including twitch of artificial bait.
It is one size larger than the genuine handle, and by adopting a flat carbon monocoque knob, both grip and weight reduction are established at a high level.

COLLAR
Champagne Gold, Gunmetal Grey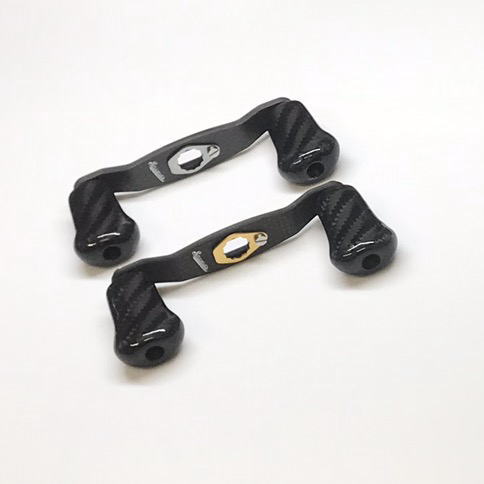 The one in the foreground of the picture is champagne gold and the one in the back is gunmetal.


88mm in length
Thickness 3.5mm Uses carbon plate
Weight is about 30g

The special nut is the same for both DAIWA, SHIMANO and AbuGarcia.
Alternatively, a shared washer is included.
The color of the nut will be all black
Bolts are sold separately.
Not equipped with a knob cap.
No products available.


Compatible model
Can be attached to almost all SHIMANO reels.

It can be attached to almost all DAIWA and AbuGarcia reels.

For reels that use genuine lock bolts such as ZillionTW, Steez, morethan PE SV, ZILLION J DREAM, DAIWA Z, RYOGA, please also purchase lock bolts.