[DAIWA / SLP WORKS] RCS Bait Casting HLC Spool (1516 G1 SILVER)
[DAIWA / SLP WORKS] RCS Bait Casting HLC Spool (1516 G1 SILVER)


Our Selling Price: US$112.20 [Regular Price: US$132.00]
Available
■G1 duralumin ultra-long cast compatible spool

・HLC (= Hyper Long Cast) spool for anglers who want to fly farther.

・Made of G1 duralumin, which boasts 1.3 times the strength of extra super duralumin and twice the strength of magnesium, and achieves overwhelming weight reduction at the same strength.

・Compatible with Daiwa Bait Reel RCSB1500 size (Example: Zillion TW 1516 series).By exchanging the spool, the cast performance of Zillion TW HLC can be obtained.
※It is not compatible with various TD Zillion and various TATULA.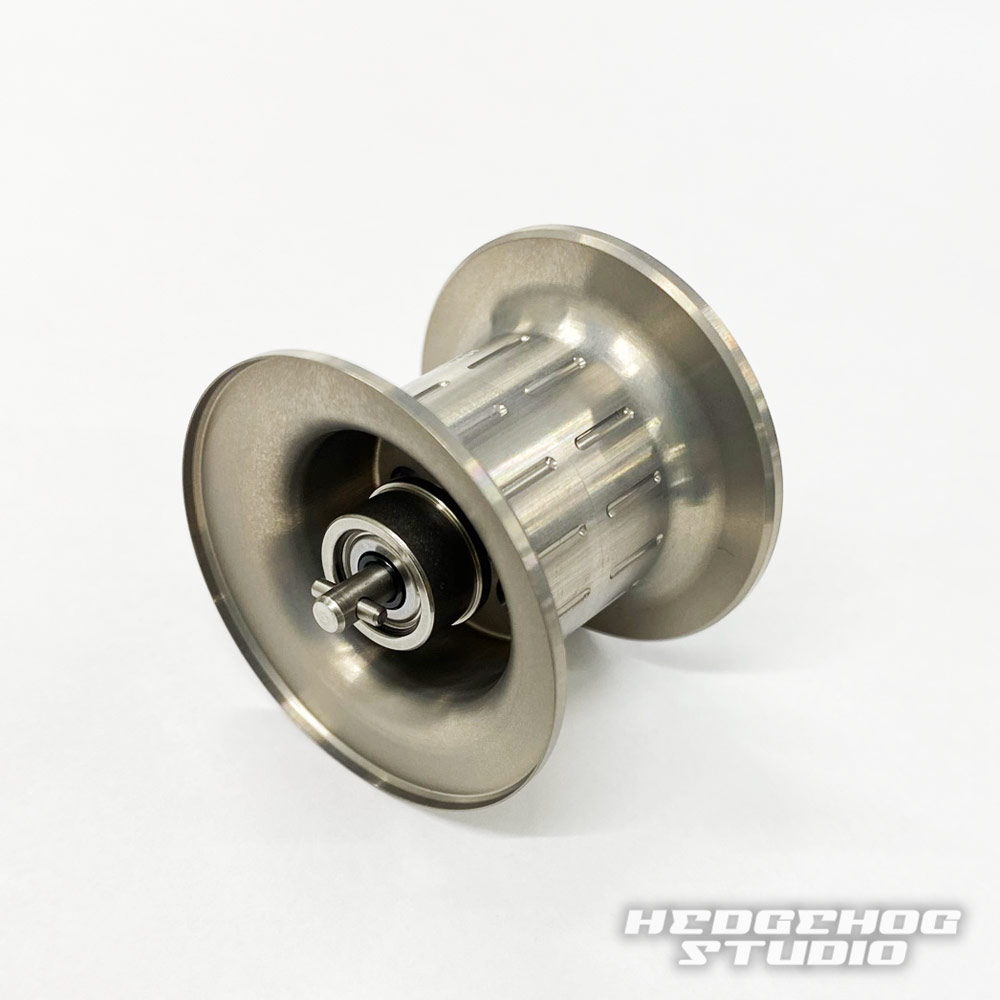 ■Specification details

・Designed for "growth in the latter half of the cast", which is close to the cast feel of the predecessor TD Zillion HLC.However, since the spool rises faster than the predecessor TD Zillion HLC, it is a setting that allows you to feel the increase in flight distance with less unevenness from the initial speed to the final stage.

・Line emission performance is improved by the effect of TWS.Backlash is less likely to occur than the predecessor TD Zillion HLC while taking advantage of the rise of the spool.

・It differs from TATULA HLC in that its cast feel and "it is easier to fly heavy objects farther" (Φ34mm TATULA HLC is more versatile).Assuming that TATULA HLC has the feeling of gaining flight distance with the momentum of the spool rising initial speed, the major difference is that this product is set with an emphasis on growth in the latter half.

・Since the spring of the induct rotor is a very strong type, if you cast it softly with a small force, the induct rotor will not pop out, but rather it will easily backlash.The setting that the brake is applied for the first time with a cast that firmly "shakes off".


■Spec

Standard own weight(14g)
Standard winding amount(16lb-100m、20lb-80m)
Spool diameter(36 mm)