KOMAYA EYE

Nagai Institute's "fish line" UV transmission filter that allows you to visualize the view of fish.
By reproducing through "KOMAYA EYE",
you can see the contrast that leads to the fishing results.

What is color for fish?
KOMAYA EYE is a filter that allows you to visualize the field of view of a fish.
What color world do fishes see?
How do the various lure colors chosen by anglers appear on the fish?
At Hiroaki Nagai Laboratory, we conducted a lot of color experiments, and
those who saw it with KOMAYA EYE came closer to the correct answer without hesitation in choosing colors.
And this was developed by KOMAYA EYE, also known as "fish eyes".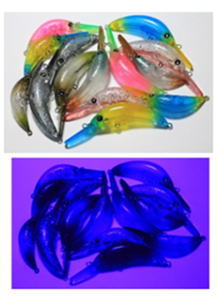 Image of seeing a lure through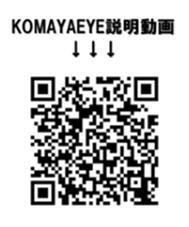 KOMAYA EYE KOMAYA EYE explanatory video Take a picture with a
QR code camera to view.