[DAIWA] 18 GEKKABIJIN MX(月下美人 MX) LT1000S-P, LT2000S-P, LT2000S MAX8BB Bearing Upgrade Kit
[DAIWA] 18 GEKKABIJIN MX(月下美人 MX) LT1000S-P, LT2000S-P, LT2000S MAX8BB Bearing Upgrade Kit


Our Selling Price: US$25.96 - US$38.17
Prices vary according to options.
Description
* Please note that this item is an upgrade kit for a spinning reel, Not a fishing reel itself.
SHG bearing
The high-sensitive bearing whose rotary performance is terrific is for professional use. The products were carefully selected by hand work from the crowd of other bearings.
The rotational performance is superior to HRCB, and there is no rival for its ultimate smoothness.
This is the bearing to tune up for professional-use. It is very suitable for a high sensitivity reel to challenge by delicate tackle.
HRCB bearing
The new technique that metal itself is hard to get rusty very much by special manufacturing method is adopted.
The bearing is resistance to salt water.
And the derusting performance is more than ten times compared with SHG.
It makes rotation feeling like silky smoothness that's quite unique to HEDGEHOG STUDIO.
That helps tough fishing situation that requires both rotation performance and durability in a high level.
It is the next-generation anti-rust bearings for Salt Water angler.
How to choose bearings
SHG bearing : for freshwater fishing such as Bass/Trout or fishing which attaches importance to sensitivity by using light weight lures
HRCB bearing : for overall saltwater fishing which attaches importance to anti-rust effect
(Although you can use SHG bearing on saltwater fishing, HRCB bearing is more suitable because of its durability.)
It is the Full set of tuning kit consists of :
High-performance bearing / Peculiar parts / instructions
This one is for beginner tuners. We prepare and send all the necessary items.
* Please prepare drivers or pliers yourself.
Upgrade by this kit
・Line Roller +1BB
・Handle Knob +2BB
Contents
・ Line Roller Bearing x 1
(SHG-630ZZ or HRCB-630ZHi)
・ Roller Washer(RK) x 2
・ Handle Knob Bearing x 2
 (SHG-740ZZ or HRCB-740ZHi)
* Adding 3 bearings is possible by this kit.
Instructions
■Line Roller +1BB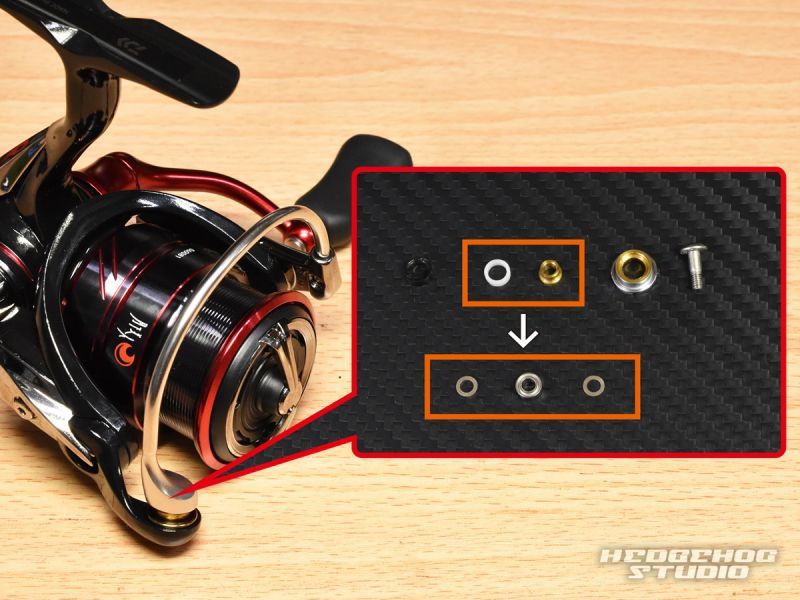 Because the line roller is genuine and is the state in which the bearing is not turned on even one, it is possible to newly add one bearing to the line roller of 1BB specification. (18 GEKKABIJIN MX line roller cannot accept 2 bearings structurally.)
Replace the bearings and roller washers in the kit the arrow in the metal and white plastic collar.
Since the yarn twist when the rotation of the line roller will be better will be less likely to occur, suppleness of the yarn is maintained, durability and distance also added to improve, you will be able to more stress-free fishing.
■Handle Knob +2BB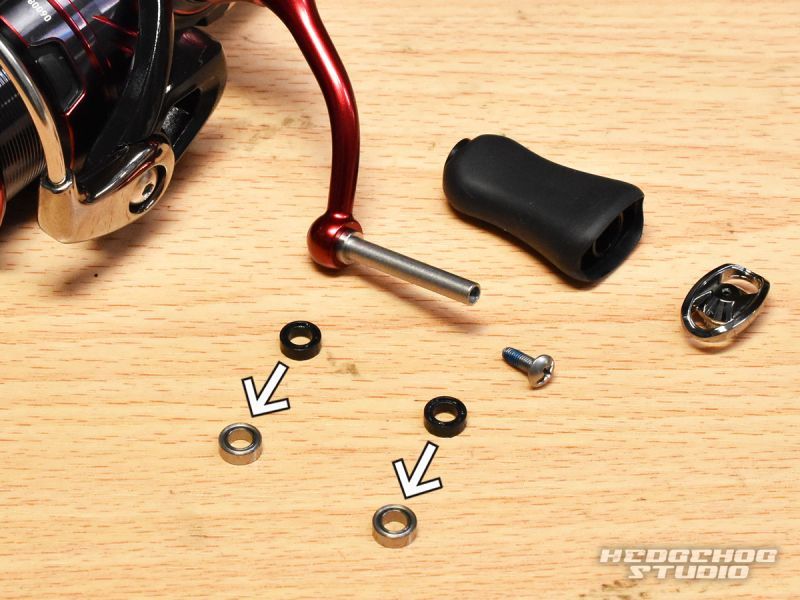 You can replace the two plastic color with the bearings.
There is a winding sense of smooth reel in benefits such as high air rotor and precision "TOUGH DIGIGEAR", but you can further improve the quality winding comfort and sensitivity by adding the bearing to the handle knob.
* In order to attach the here kit, MAG SEALED(which is the inscription MAG SEALED, part of the lower rotor) parts that are built do not touch at all on. Therefore, please be assured that does not have any such thing as MAG SEALED comes off while working.
* It is also easily possible to return the reel to reassemble the parts as they were originally.
Compatibility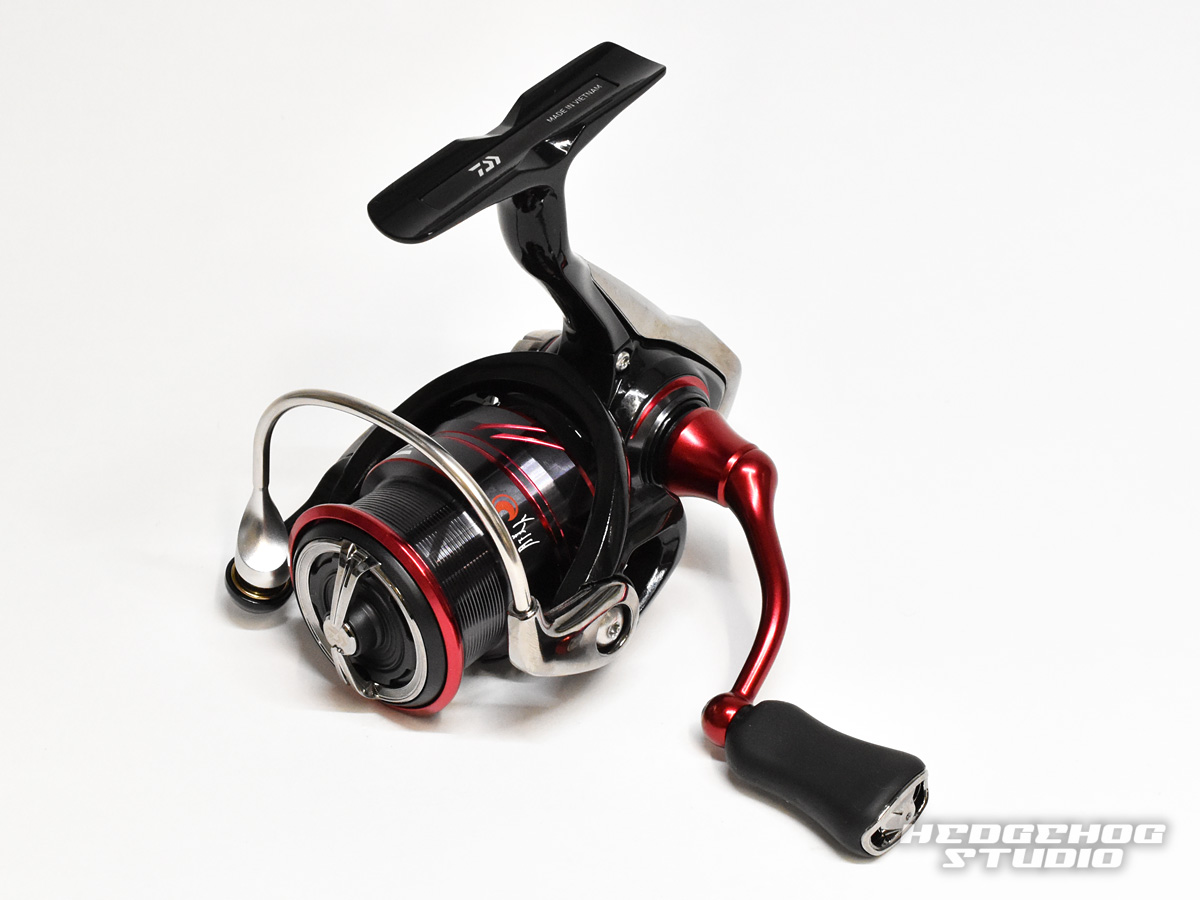 *LT2000S-P Spool in this photo
・DAIWA 18 GEKKABIJIN MX(月下美人 MX)
( LT1000S-P, LT2000S-P, LT2000S )