[Avail] ABU Offset Frame 7.5 for Ambassadeur 2500C/2501C

■ Product introduction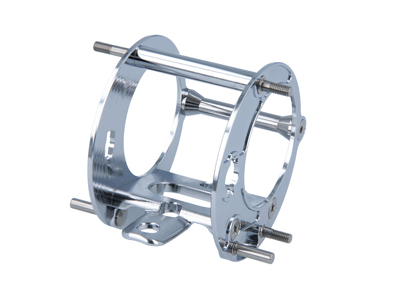 2500C for aluminum offset frame 7.5

Is offset frame for ABU Ambassador 2500C.
When attached to the rod by offsetting the reel foot upward, it has achieved excellent Pamingu property.
One and which has been shunned in difficult grip until now, it will change to be easy to grip position toward the hand of the small anglers.

Model of this release is to give priority to adaptation to the various rod grip, but was made to 7.5mm of offset, is considering a further Lowdown model.
In addition, the model and the gold plating, the side plate anodized black, red is also the model we are planning.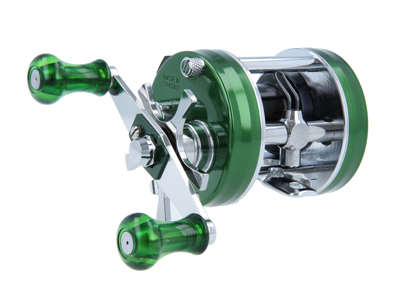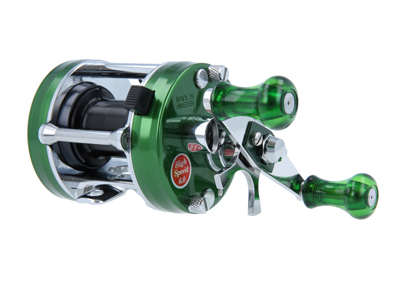 Lille: Ambassador 2500C
Avail already mounted on the reel products
Ambassador 2500C for aluminum offset frame chromium
Pure handle S75mm chromium
retainer 9-10mm Type Green
ABU handle nut M8 right chromium
S size acrylic knob green
GM knob cap brim without chromium
ultra-light level winder 25C chromium
MicrocastSpool AMB2540R black
mechanical brake knob 2500C for chromium
5152 cog wheel bearing model black
#high-speed gear set 2500C for
#13462 pinion bushing BB kit


■ Image when the rod is mounted
Case of the PC display, and you'll move the cursor to the image below, you can compare the mounting image of genuine frame.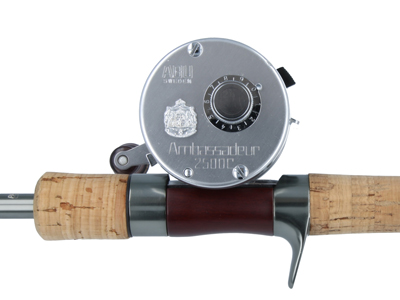 2500C Green: Aluminum offset frame 7.5 installed
2500C Silver: genuine frame mount


■ Variation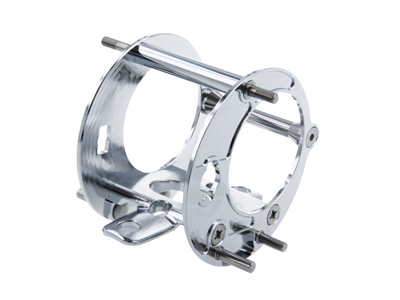 2500C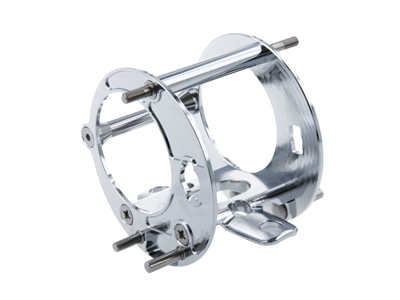 2500C


■ Spec
Material
Side plate, foot, Bar:
Ultra duralumin
Post
Titanium 64 alloy
Fixing screws
Stainless Steel

Weight
2500C for aluminum offset frame 7.5
29.3g
Genuine frame 2500C
51.0g
Might be different depending on the model.

Offset Amount
7.5mm

Compatible Models
ABU Ambassador
2500C for
2500C, 2500CI, 2500CDL, 3500C , such as 3500CS
for 2501C
2501C, 2501CDL
Note:
IAR, both non-IAR will fit.


■ About The Product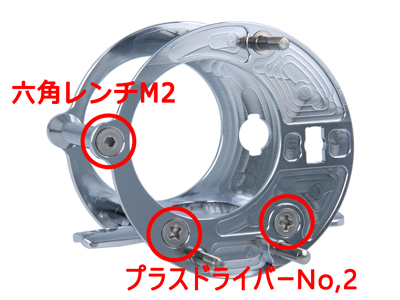 Aluminum offset frame 7.5

Screws of the fixed portion and the fixed portion of Samuba of the reel foot, there is a case to come loose by use.
Please go of and check for loose on a regular basis, the tightening If you are loose.
Size of the tool, the foot part of the Phillips screwdriver No, 2, Samuba part will be the M2 size of the hex wrench.

Depending on the shape of the reel seat, if the case and the mounting can not mounting is loose, it may interfere with the reel seat.
Or when the attachment is loose put a thick plastic tape to the foot back, please use to devise.
Since the reel seat, we have countless exist, there may not be suitable for many unidentified ones.