[Y`Z CRAFT] HYPER LOCK D WASHER LIGHT
[Y`Z CRAFT] HYPER LOCK D WASHER LIGHT
Our Selling Price: US$5.61 [Regular Price: US$6.60]
Unspecified
HYPER LOCK D WASHER LIGHT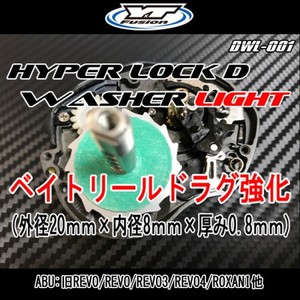 part Number:DWL-001
size: outer diameter 20mm×an inner diameter of 8mm×thickness of 0.8mm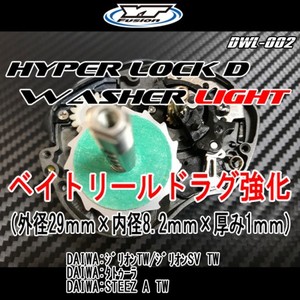 part Number:DWL-002
size: outer diameter 29mm×an inner diameter of 8.2mm×thickness of 1.0mm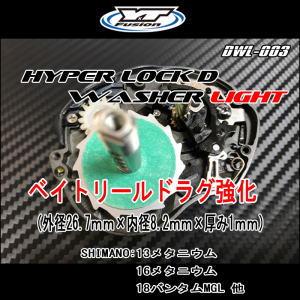 part Number:DWL-003
size: outer diameter 26.7mm×an inner diameter of 8.2mm×thickness of 1.0mm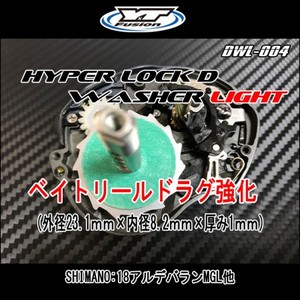 part Number:DWL-004
size: outer diameter 23.1mm×an inner diameter of 8.2mm×thickness of 1.0mm

※ Doragugurisu is not required. Anti-sticking agent has been applied to this product.
※ There is no two sides to this product. Which there is no difference in performance in up and down.
※ excessive tightening may cause reel damage. Please note the tightening too much drag.