[DRESS] reel stand origin Daiwa hexagonal handle shaft model
Reel stand origin Daiwa hexagonal handle shaft model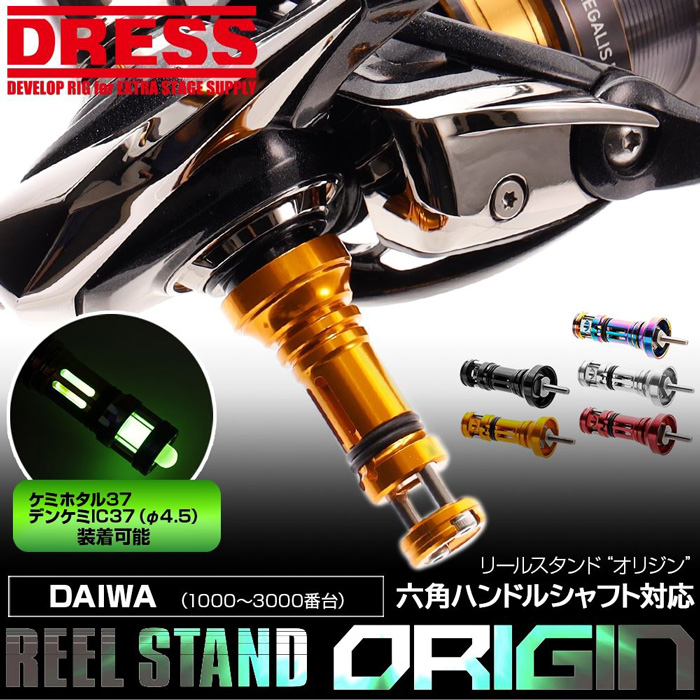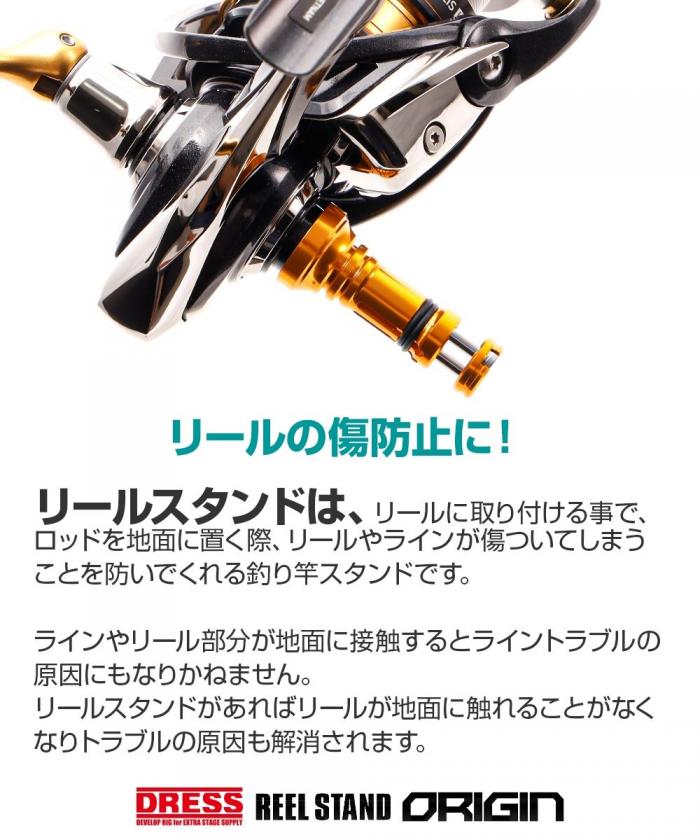 reel stand, when to put the rod on the ground with be attached to the reel,
is what will prevent that would hurt reel and line.
It does not could lead to line trouble when the line and reel portion is in contact with the ground.
Cause of the trouble it is not possible to reel if there is a reel stand touches the ground will also be eliminated.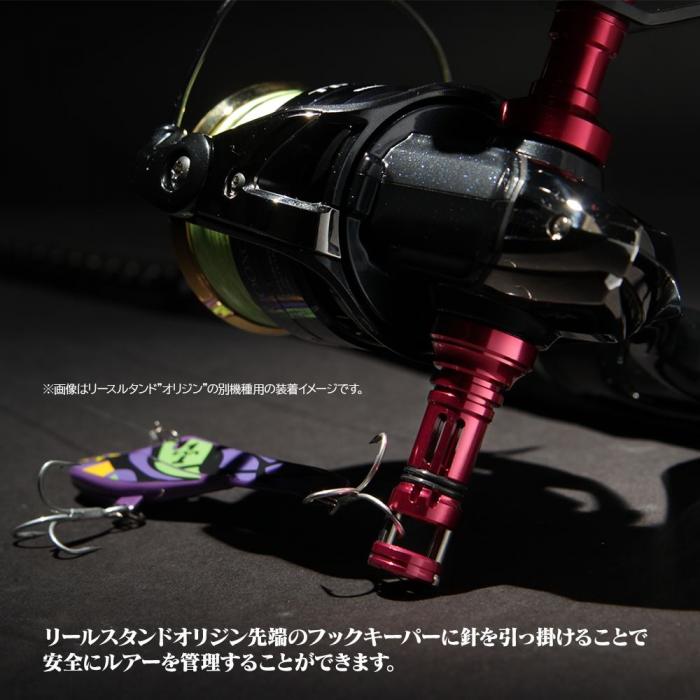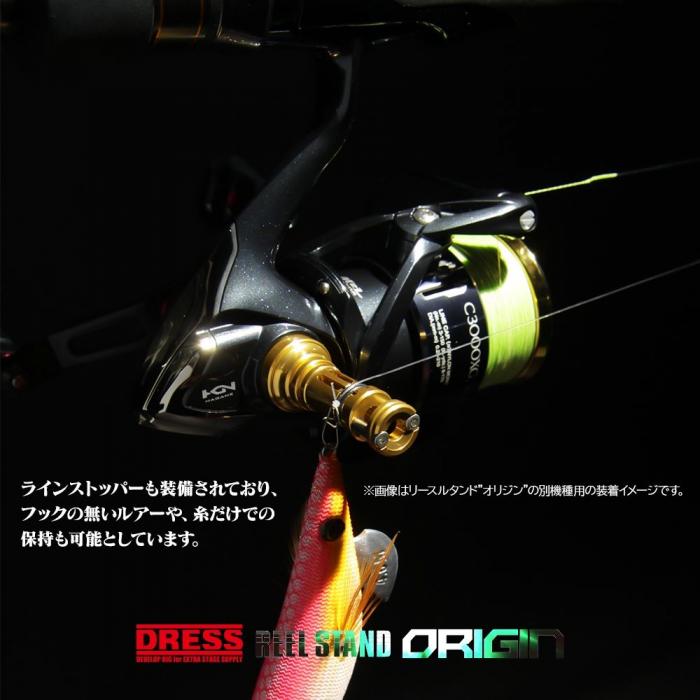 You can manage safely lure By hooking the needle to hook keeper of the reel stand origin tip.
In addition, are also equipped with line stopper, it can be held only with no lure or thread of the hook.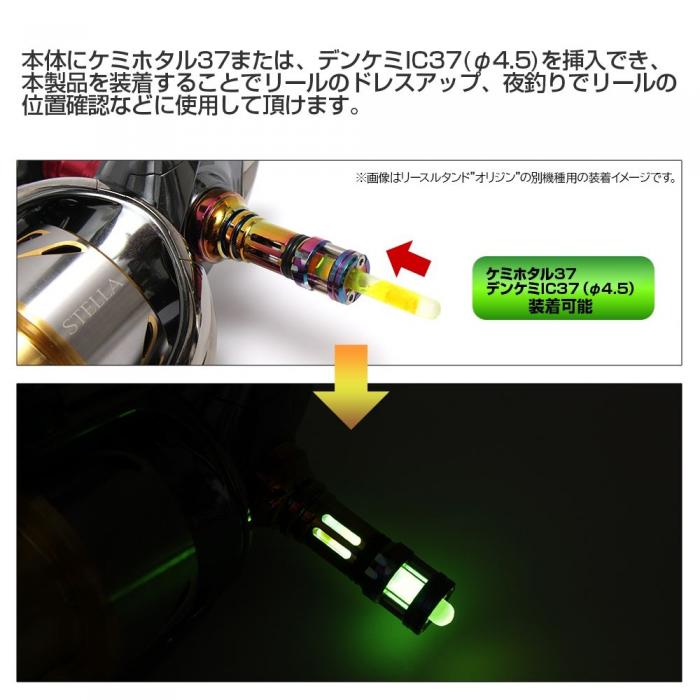 The body "Kemihotaru 37" or, since it is possible to insert the "Denkemi IC37 (φ4.5)",
you can use, such as the position confirmation of the reel in the night fishing.
From the slit and the distal end portion of the side, it is custom to the reel with a fantastic atmosphere overflows light of Kemihotaru.
Want to prevent from being hurt important reel people and is recommended for those who want to fashionable custom!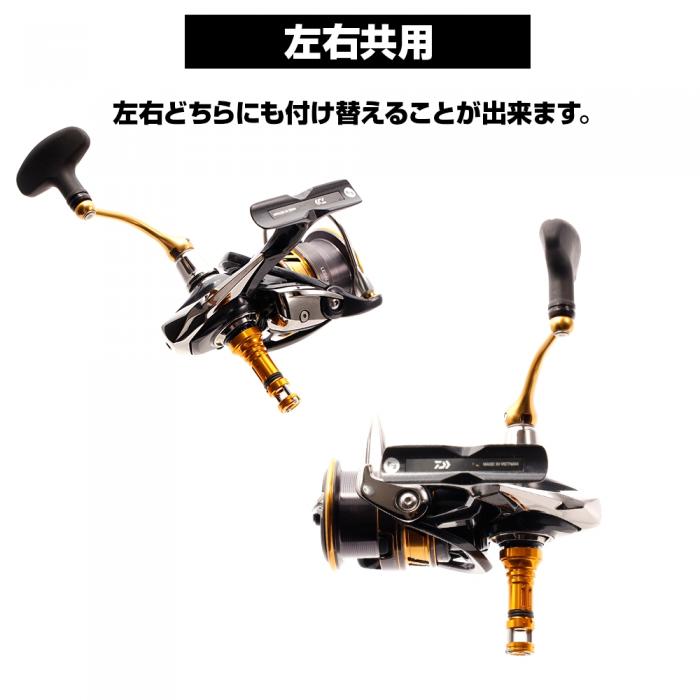 ※left and right mounting Allowed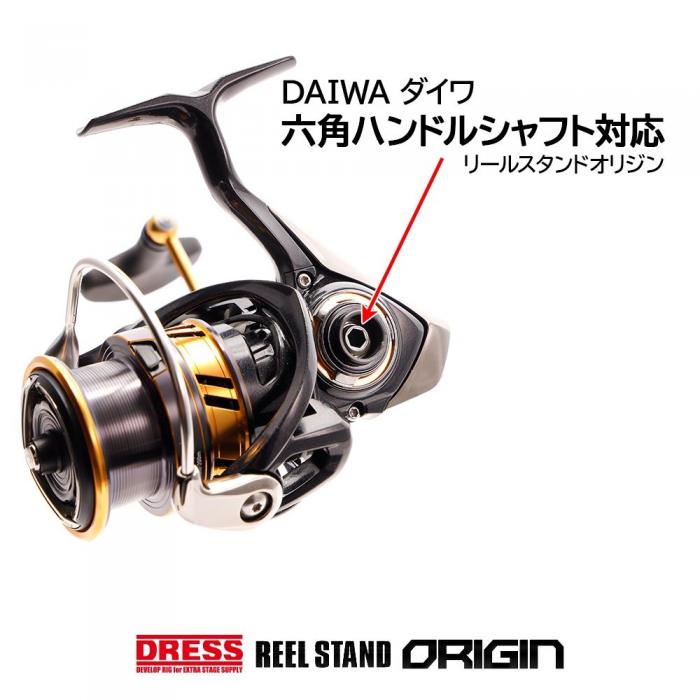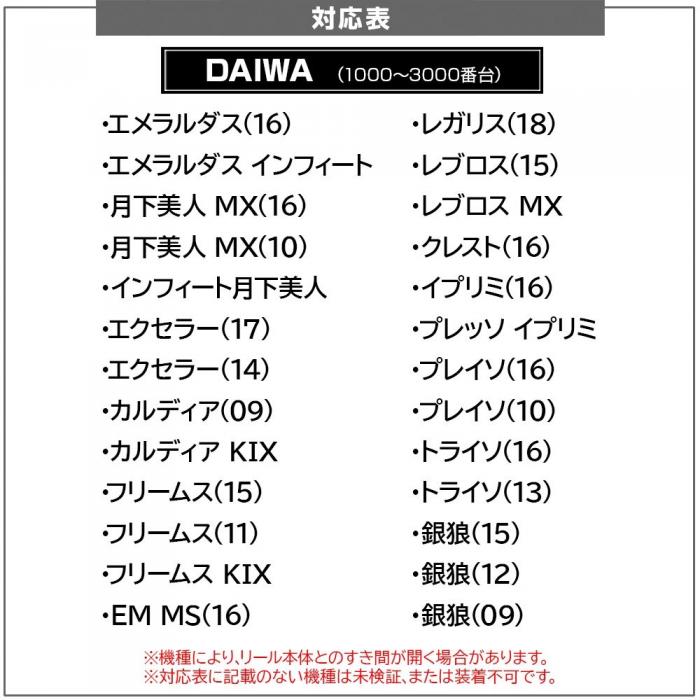 ※your existing reel and please check the correspondence table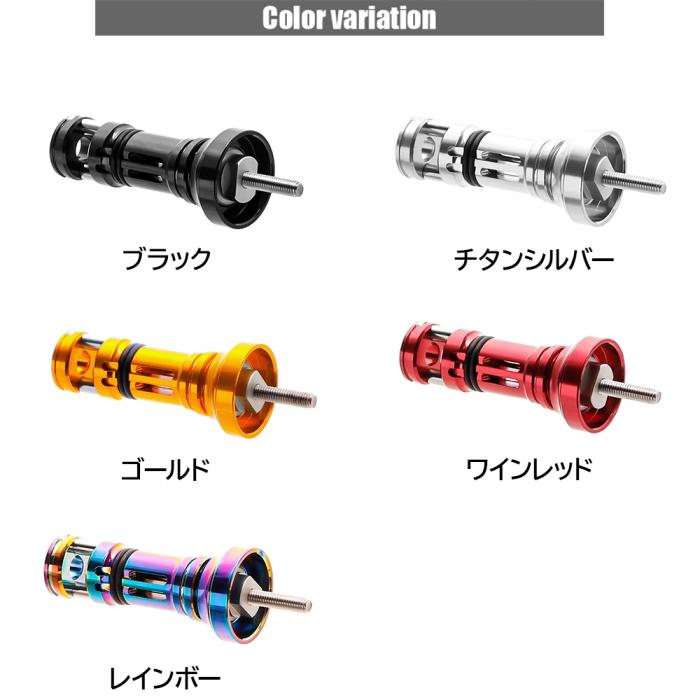 COLOR
BLACK
TITANIUM SILVER
GOLD
WINERED
RAINBOW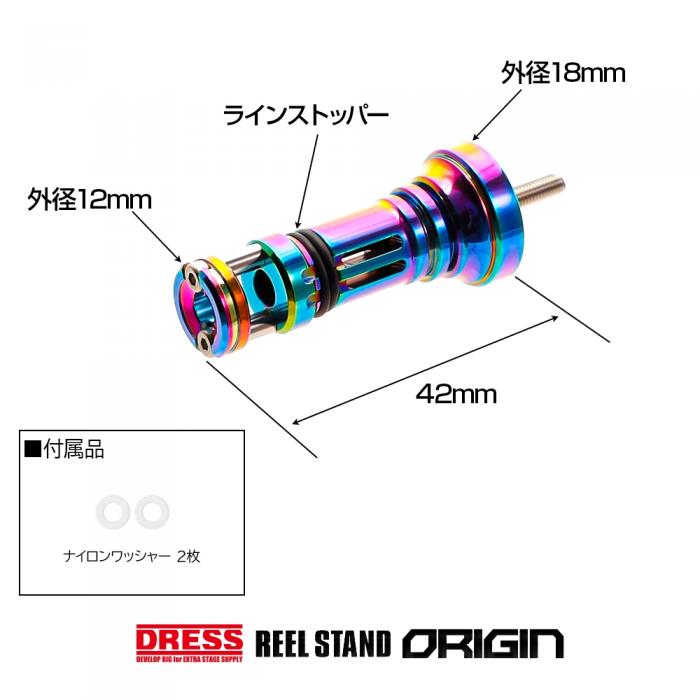 accessories
nylon washer two

compatible models
Daiwa (1000-3000 series)
· Emeraldas (16)
, Emeraldas in foot
-EPIPHYLLUM OXYPETALUM MX (16)
, EPIPHYLLUM OXYPETALUM MX (10)
, in feet EPIPHYLLUM OXYPETALUM
-Ekusera (17)
, Ekusera (14)
, Cardinal (09)
, Cardinal KIX
- Furimusu (15)
- Furimusu (11)
, Furimusu KIX
-EM MS (16)
, Regal (18)
- Reburosu (15)
, Reburosu MX
-Crest (16)
- Ipurimi (16)
, Expreszo Ipurimi
-Pureiso (16)
, Pureiso (10)
, Toraiso (16)
, Toraiso (13)
, Gin'okami (15)
, Gin'okami (12)
, Gin'okami (09)

※ depending on the model, it might open a gap between the reel body.
※ models not listed in the corresponding table is not tested, or not be installed.

Mounting method
: 1. Remove the handle cap.
2. handle SC · W, the "reel stand origin DAIWA hexagonal handle shaft corresponding model"
Install the same handle cap replaces the handle color.
※ If the reel stand and the reel body interferes handle SC · W from putting the supplied nylon washers to the reel stand threaded portion,
please have replaced the handle color.

Note
※ goods on the reel and rod, Kemihotaru, does not include other parts.
※ metal parts to improve the corrosion resistance and abrasion resistance, called anodized aluminum,
we have colored with a special dyeing method feeling of luxury to make use of the metal feeling.
This may result in a texture of color depending on the time production is different.
That point, please note.