[Avail] Microcast Brake 18BTM for Shimano 18 Bantam MGL
[Avail] Microcast Brake 18BTM for Shimano 18 Bantam MGL
Our Selling Price: US$23.10 [Regular Price: US$33.00]
■ goods introduction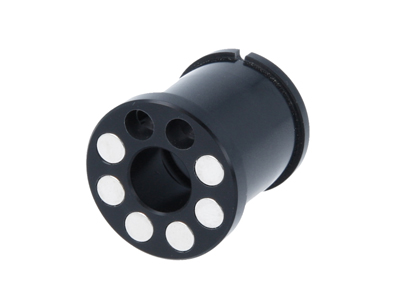 Microcast Brake 18BTM

is a magnet brake corresponding to the two models of the micro-cast spool for 18 Bantam MGL.
Since there is no weight of the brake unit to the spool body, to prevent an increase in the weight of the spool itself.
If you use a spacer attached, brake adjustment is very easy.


■Microcast Brake 18BTM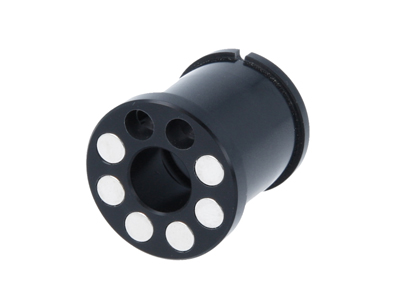 Microcast Brake 18BTM



dedicated spacer


■ Specifications

・ Basic specifications

(material)
・Body: polyacetal resin (Duracon)
・O-ring: Nitrile Rubber
・magnet: Neodymium magnets .phi.4 × 3 6 pieces

(weight)
・5.1 g

(adapted Reel )
・18 Bantam MGL
each gear ratio, is common to the left and right handle models

(adapted spool)
・MicrocastSpool 18BTM36RI
・MicrocastSpool 18BTM58RI

basic specifications (spacer)
・weight: 0.25 g
・outside diameter 18.0 mm, inner diameter 14.2 mm, thickness 2.0 mm
・material: PVC


■ Installation of the magnet brake way

Magnet brake, please use adjusted to a position where it does not contact with the spool when the external dial 6.
External dial Shimano reel has been made for the SVS Infiniti to function without stagnation, but it does not have a naturally taking into account the function in the avail-made magnet brake.
Therefore, it will be the most state of the brake does not work when effectiveness is too or 1 or 2 strength at the time of the 6 and 5 of the brake scale even when correctly adjusted, not bad.
Please use to adjust to the extent that effective against the brake.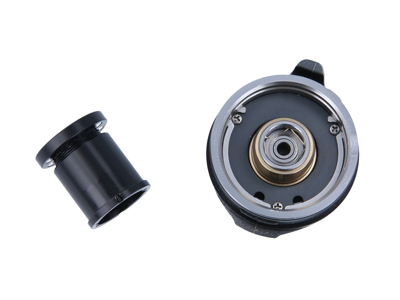 Prepare the side cover and the brake unit has been removed from the reel body.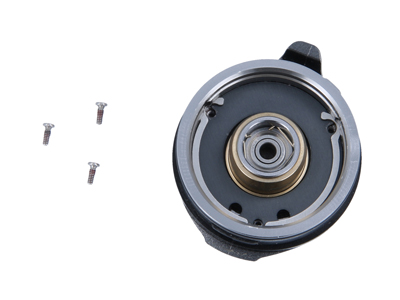 Remove the fixing bolts attached to the three locations of the frame B受Kegumi.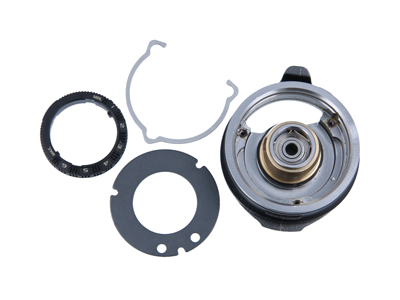 Remove the cam lever retaining rings, remove the BR dial fixed plate and the BR knob.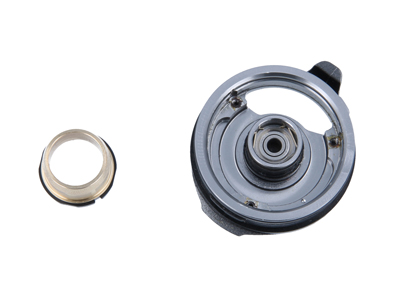 Then remove the brake pipe gear set.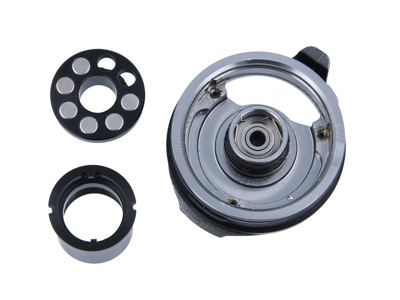 Remove the head parts from the magnet brake body.
A body remove the head parts and mounted on the frame受Ke B.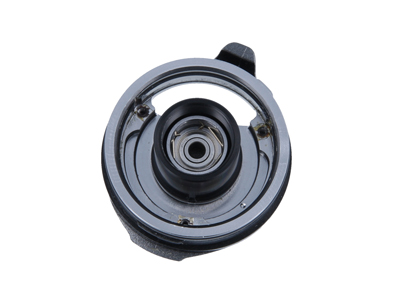 Attach to match the outside of the groove and BR dial inside of the claws of the brake body.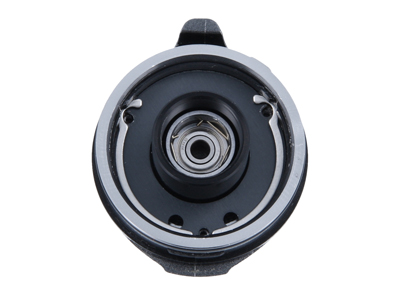 The BR dial fixed plate and pressed by a cam lever retaining rings.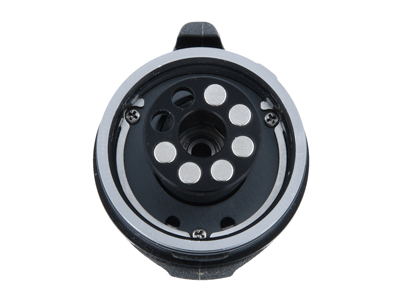 Finally, three places to secure the fixing bolt.
Once attached to the reel, please check the operation of the dial.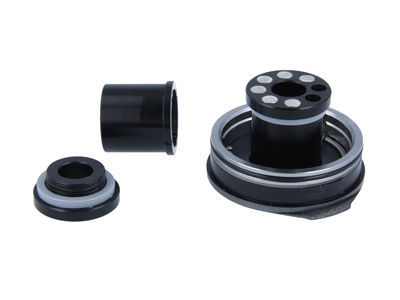 When you have finished the assembly of the main body side, and attach the head parts of the brake.
Adjusting the position of the head parts, will be setting the position of the body and the head part is most brake is effective with the position of 2mm.
When tightened to put a spacer of accessories, it is designed to be in this position.