[SHIMANO] 19 STRADIC 1000S - 3000MHG Spool Shaft 1 Bearing Kit (M size)
[SHIMANO] 19 STRADIC 1000S - 3000MHG Spool Shaft 1 Bearing Kit (M size)

Our Selling Price: US$10.12 - US$14.19
Prices vary according to options.
■Product concept
※ selling product is tuning kit, you are not in the reel body.
※ When you select the type of bearing, you will see each of the selling price.


High sensitivity bearing of the tournament specs for the best of the rotation performance.
Carefully selected only those that have passed screened in one by one hand from among the many bearing. Accuracy has gained a lot of high-evaluated in such important high-sensitivity tuning reel and high rotation bait reel. It is tuning bearing of professional surpassing HRCB in sensitivity and accuracy.

Premium Salt corresponding bearing, which boasts more than 10 times of the anti-rust performance compared to (SHG).
Metal itself by a special production method is adopted the very rust resistant new technology. Rotation performance is also ideal for tough fishing that is required at a high level both durability. Salt anglers is the long-awaited next-generation anti-rust bearings.
(Bearing of choice)
SHG premium bearing the light lure of freshwater fish and high-sensitivity-oriented, such as trout bus. The all saltwater fish in Salt General is recommended HRCB anti-rust bearings. ※ SHG is also salt can be used but, HRCB if to emphasize the durability is the best.
MAXBB full bearing tuning kit, can be added to BB from commercially available state until the maximum mounting number, "of dedicated bearing dedicated parts such-Manual" is a tuning kit which is full set. Recommended for beginners! We will send to align all the necessary things. ※ simple tool such as a screwdriver or pliers Please prepare.
■Tuning menu and contents
(Tuning menu)
・spool shaft 1BB specification tuning
(Contents)
・spool shaft wrench × 1 piece
・spool received for BB × 1 piece (SHG-1170ZZ Or HRCB-1170ZHi)
・tuning manual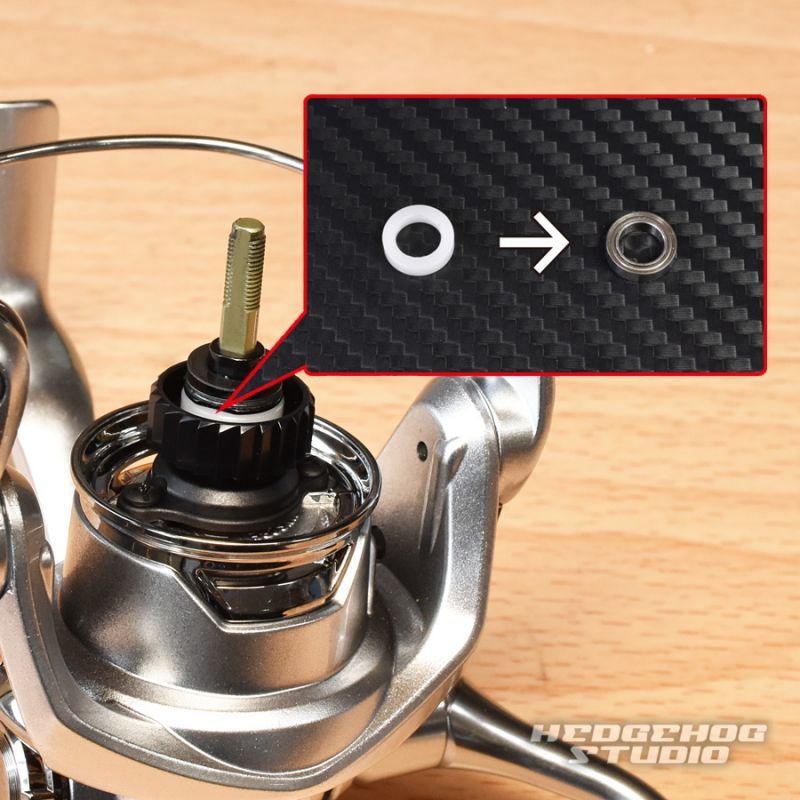 the plastic ring on the spool shaft part, by replacing the bearing, drag to reduce the blur of the spool during operation, rotation performance also improved.
Only the mounting of simple bearing along the manual, it is possible to tune to drag the performance of the highest class.
※ 19 plastic ring of the spool shaft portion of Stora Dick, it has been fixed by briefly off easy wire ring. Please be careful so as not to be lost in work.
■Compatible models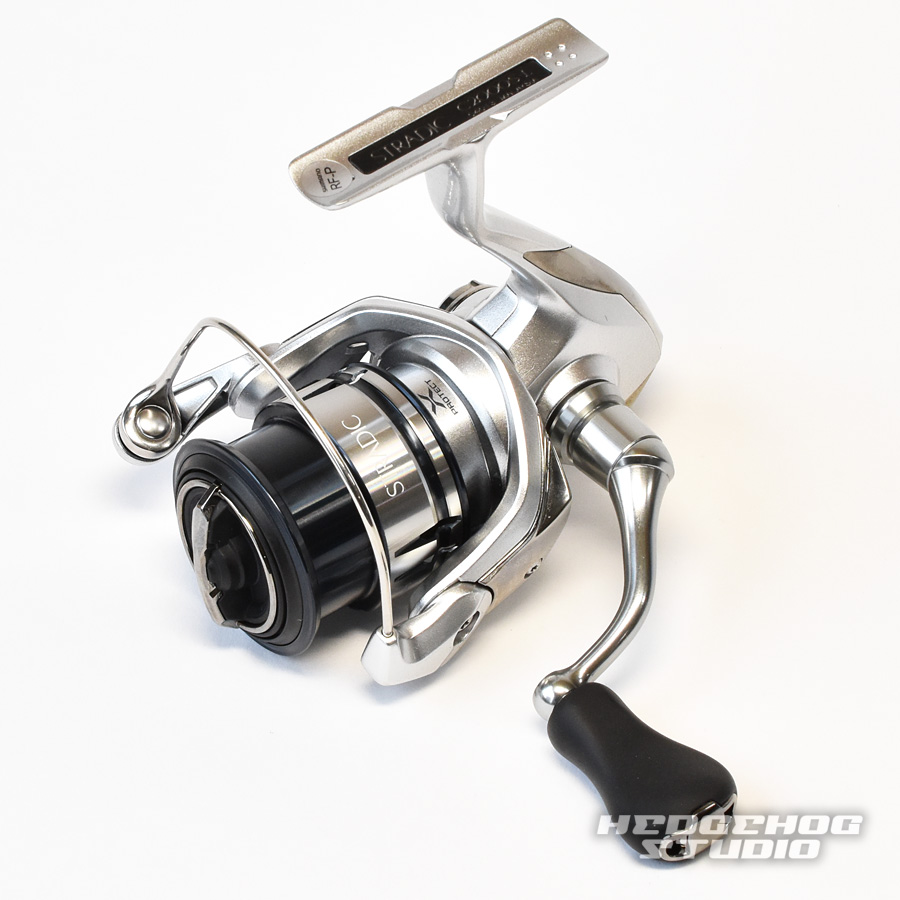 ・19 STRADIC
( 1000S, C2000S, C2000SHG, 2500S, 2500SHG, C3000, C3000HG, C3000XG, 3000MHG)
・16 STRADIC CI4+
( C2000S, C2000HGS, C2500S, C2500HGS, 2500S, 2500HGS, 2500HGSDH, C3000, C3000HG, C3000HGM, 3000XGM )
・15 STRADIC
( 1000S, C2000HGS, 2500S, 2500HGS, C3000, C3000HG, C3000HGM, 3000XGM )